Big loss of face for MNS as Raj Thackeray defers Ayodhya trip
In a big loss of face, Maharashtra Navnirman Sena President Raj Thackeray on Friday morning announced that he has temporarily postponed his proposed visit to Ayodhya on June 5.
Raj himself made the announcement via social media but didn't spell out any reasons for the move.
MNS Spokesperson Sandip Deshpande and party leader Bala Nandgaonkar both declined to provide what was the real trigger for the decision, but assured Raj will enlighten the people about it at his planned public rally in Pune on Sunday.
Adding to the MNS's discomfiture, both Shiv Sena's Tourism Minister Aditya Thackeray and State Congress President Nana Patole announced that their upcoming tours for 'darshan' of Ram Lalla would proceed as per schedule and their trips would be 'non-political'.
Raj's abrupt decision came amid massive protests by certain Bharatiya Janata Party leaders and activists in Uttar Pradesh and even other northern states opposing his Ayodhya trip.
They were demanding Raj's unconditional apology for the treatment meted out to North Indians in the MNS agitation in 2008.
The anti-Raj protests were spearheaded by Uttar Pradesh BJP MP Brijbhushan Sharan Singh who warned that unless he apologises, lakhs of his supporters would block his entry to Ayodhya in June.
Though Raj has not revealed anything, there's speculation that the postponement may have been due to health reasons, but MNS leaders declined comments.
Back in Uttar Pradesh, Brijbhushan Sharan Singh dismissed the claims of "postponement" and said Raj has "cancelled" his trip, and his agitation would continue till he (Raj) tenders an apology.
Earlier, apprehending threats, Nandgaonkar had called on Maha Vikas Aghadi (MVA) Home Minister Dilip Walse-Patil and demanded security for Raj either from the state government or the Centre.
Simultaneously, he warned that "even if a hair of Raj was harmed, Maharashtra would burn", though preparations for the Ayodhya trip continued.
Since a month, Raj has been in the limelight after he launched an agitation demanding removal of loudspeakers from all mosques in the state failing which his activists would blare Hanuman Chalisa at double-decibel levels.
Navi Mumbai Congress hits road against Rahul Gandhi's jail sentence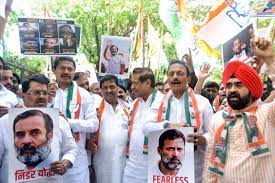 The Navi Mumbai unit of the Congress party took out a protest march and raised slogans 'Jail Bharo' to condemn the two-year jail sentence given to Congress MP Rahul Gandhi by a Surat court.
The protest march was taken under the guidance of the district president of the party Anil Kaushik.
Party leaders, former corporators, office bearers of various cells, and activists participated in the demonstrations and agitations were held all over the country to protest against the sentence.
Navi Mumbai Congress under the guidance of district president Anil Kaushik started their protest by staging a demonstration outside the Vashi Police Station. They alleged that the central government is acting with malice.
The party workers expressed their determination to intensify the agitation in the future.
Other leaders present at the protest included Jawaharlal Manch Cell Maharashtra Pradesh President Nila Limaye, Regional Spokesperson Nasir Hussain, and former corporator Meera Patil.
The protest was attended by a large number of Congress workers, including Navi Mumbai District Congress Secretary Vidya Bhandekar, Sandhya Kokate, Rakhi Patil, Cell President Ritesh Tandel, Ex-Corporator Babasaheb Gaikwad, Gyandeep Singh Chandok, Sunil Parkar, Vinod Patil, Vijay Patil, Dilip Nagpal, Balaji Salve, Bharat Malve, Abhijit Kakade, Sonwane, and Surendra Prasad
CAG frowns at BMC in Special Audit of expenses during MVA rule
The Accountant General (Audit-I) Maharashtra has rebuked the country's biggest and richest civic body, BrihanMumbai Municipal Corporation (BMC), for certain lapses and irregularities in a Special Audit of 76 identified works worth Rs 12,000 crore.
The audit, covering nine key BMC departments, was performed for works carried out between November 28, 2019 – the day when Maha Vikas Aghadi (MVA) came to power in the state and Uddhav Thackeray took oath as the Chief Minister – and October 31, 2022.
Ordered on October 31, 2022 by the new government headed by Chief Minister Eknath Shinde, the audit also included the expenditure on 13 Jumbo Covid Centres, 24 ward offices, five major hospitals, six specialised hospitals, 17 peripheral hospitals, one dental hospital and others.
However, the BMC had sent a legal notice to the CAG on November 17, 2022, not to go ahead with any audit of acts, works or decisions taken for Covid management or expenditure of Rs 3,538.73 crore, referring to the Epidemic Act, 1897 and Disaster Management Act, 2005.
The state government, in November 2022, rubbished the BMC's contentions, and despite many reminders, the Mumbai civic body did not produce records related to Covid-19 management.
Accordingly, the Special Audit has omitted the Covid-19 management part on grounds that without the relevant records, no confirmation can be made in audit on the propriety, efficiency, economy and effectiveness of Covid 19 related expenditure by BMC.
"Needless to mention that non-cooperation of BMC in producing the Covid-19 management records for the purpose of Special Audit, apart from impinging on the Constitutional Aresponsibilities devolved on the Comptroller and Auditor General of India, also deprived BMC of crucial audit inputs. As per the powers and functions entrusted under Constitution and DPC Act and in keeping with legal replies filed as mentioned above, further appropriate steps, are reserved," said the Audit Report.
Established in 1873, the BMC administers an area of 480 sq km through three divisions, seven zones and 24 Wards, that makes up the country's commercial capital.
Mumbai: Decision on information commissioner appointment after budget session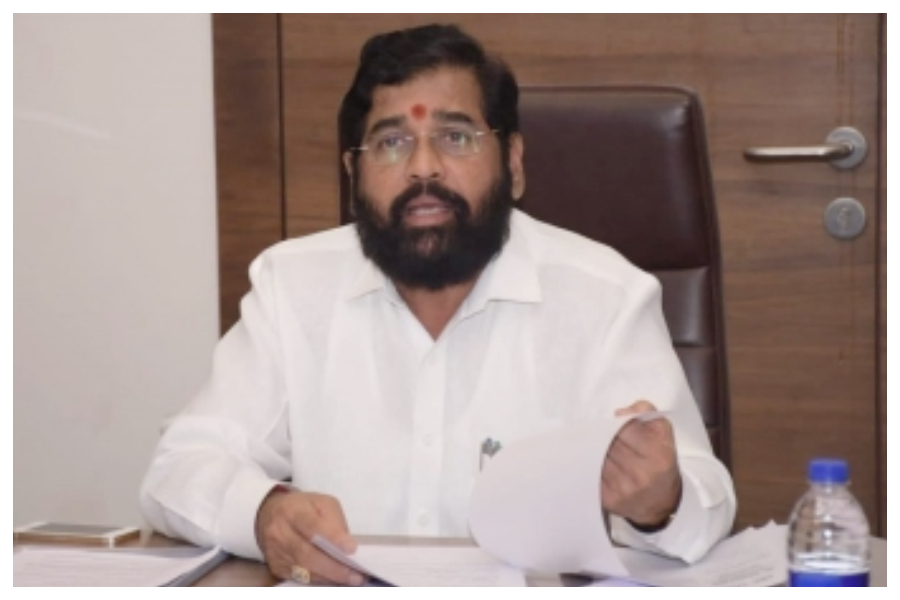 Mumbai: The decision on appointment of chief information commissioner and information commissioners will be taken after the budget session, said senior Mantralaya officials. The government, they said, will be considering applications of candidates other than administrative background as envisaged under the Right to Information (RTI) Act. 
Additional Chief Secretary (ARO&M), general administration department, Sujata Saunik said that the Chief Minister will decide on the date. "We will be filling up all vacancies. There is no decision at present on increasing the number of benches. Vacancies of only the existing benches will be filled," she said.
Only 8 posts created in Maharashtra

The RTI Act provides that people of "eminence" in public life can be appointed as commissioners. In Maharashtra, only eight posts have been created, including that of the chief commissioner. However, the post has mainly been occupied by bureaucrats.
As of now, four posts of information commissioners are vacant and that of chief commissioner will become vacant after April 13 when chief information commissioner Sumit Mullick retires. Manu Kumar Srivastava is said to be among the contenders for the post.
The state government in February this year had issued an advertisement for three vacancies. "I have applied but we are yet to hear anything on it," said Mohammed Afzal, one of the applicants from non-administrative background.
Shailesh Gandhi, former central information commissioner, said, "I think they should be appointing people before they retire. It is too little too late to fill vacancies when posts have been vacant for long. Some activists should also get selected and the government should consider selecting some younger."