Bhima-Koregaon case: Bombay HC grants bail to accused ex-Prof Anand Teltumbde
The Bombay High Court on Friday granted bail to Dalit scholar and ex-IIT professor Anand Teltumbde who was booked in the Bhima Koregaon-Elgar Parishad cases.
A division bench of Justices A.S. Gadkari and Milind Jadhav granted the bail plea of Teltumbde, filed in 2021, challenging an order of the Special NIA Court rejecting his bail application.
However, the high court stayed the bail order for a week to allow the National Investigation Agency (NIA) appeal against it in the Supreme Court.
Teltumbde, 59, the brother-in-law of Vanchit Bahujan Aghadi President Dr Prakash Ambedkar, had surrendered to the National Investigation Agency in April 2020 following a Supreme Court order.
Granting him bail on Rs 100,000 plus two sureties, the division bench noted that prima facie, UAPA sections for offences of unlawful activities, terrorist acts and conspiracy were not made out, though membership and support to a terror group was made out.
The NIA had accused Teltumbde of being the Convenor of the Elgar Parishad of December 31, 2017, where fiery speeches were made which allegedly resulted in a caste violence at Bhima-Koregaon, Pune on January 1, 2018, in which one person was killed.
Thane: At Least 2 Killed, Six Injured After Massive Blast At Factory In Shahad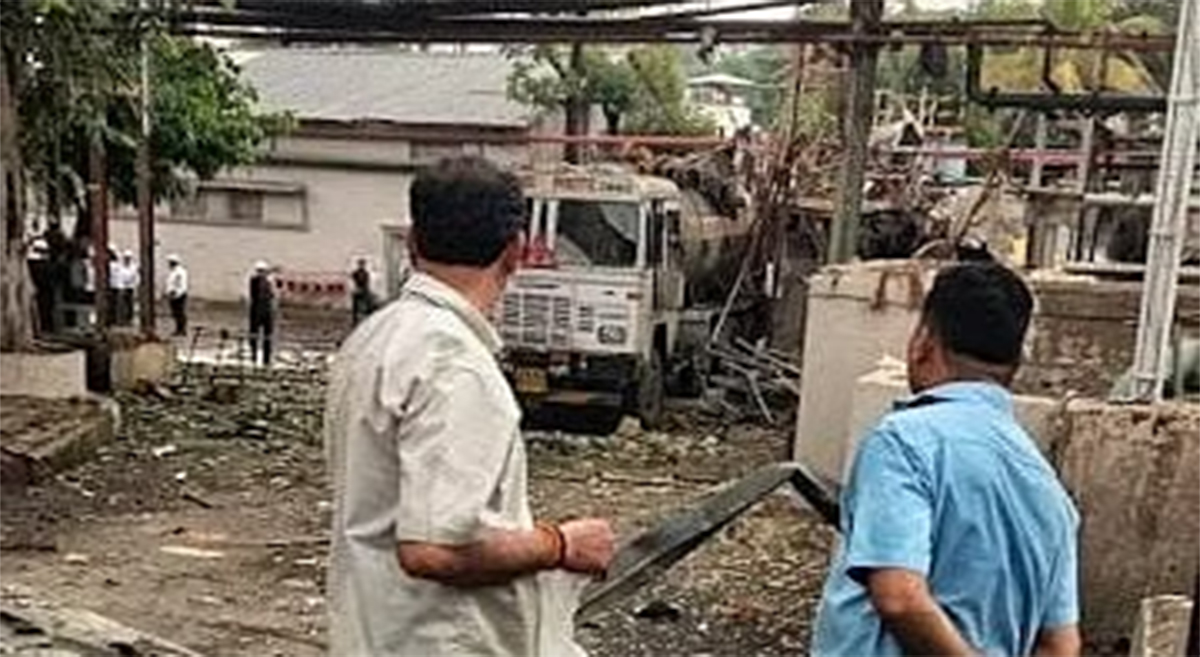 Thane: At least 2 workers were killed and six others were seriously injured in an explosion at Century Rayon factory at Shahad in Thane district on Saturday afternoon. The injured have been rushed to local hospitals.
The police administration and fire brigade personnel have reached the spot and an investigation to ascertain the cause of the blast is underway.
According to Thane Municipal Corporation officials, the blast took place while filling a gas container.
"A tanker of nitrogen gas was brought to the company which was supposed to be filled with CS2 (Carbon disulfide), and the blast took place during the checking of the tanker," the police said.
Injured in critical condition
Officials said that those injured in the incident have been rushed to different hospitals and admitted there. "Condition of some of them was said to be critical, and they had to be shifted to ICU," they added.
Locals in the vicinity reported that the explosion was so fierce that four to five houses in the surrounding areas were shaken.
Interestingly, a barricade has been installed at the company's gate and the media has been prevented from entering.
Navi Mumbai: PMC Sees 148 Dengue Cases In One And A Half Months Amid Recent Spike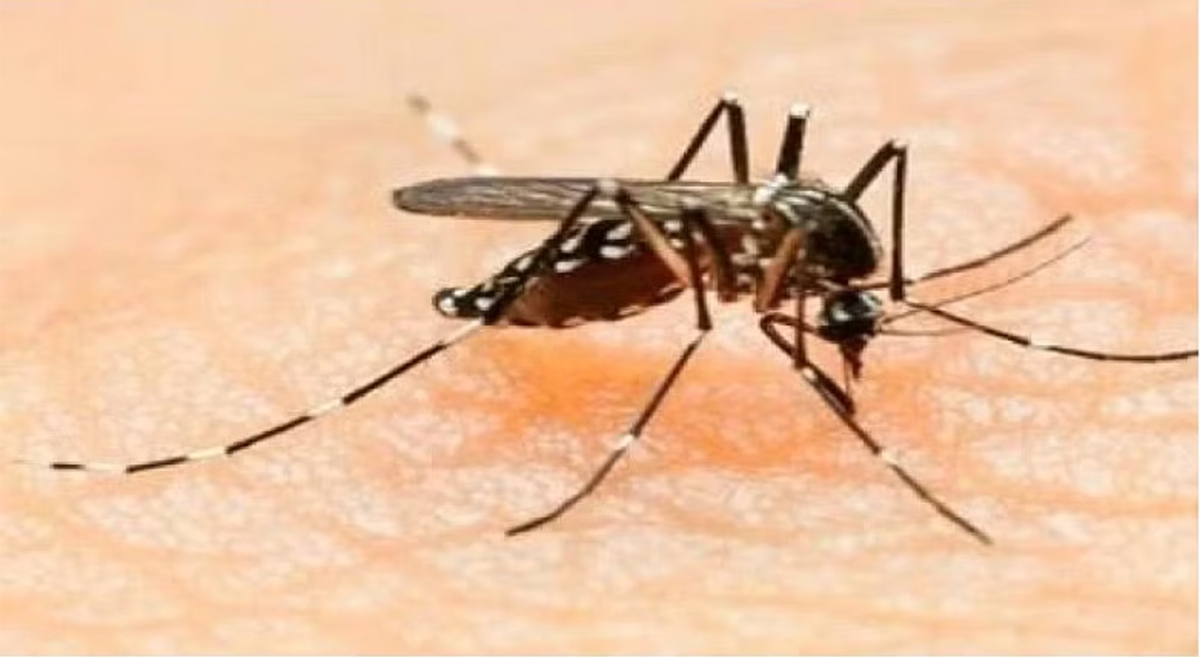 Navi Mumbai: There is a continuous increase in the number of dengue and malaria patients in the Panvel Municipal Corporation (PMC) area and according to the information received by the health department in the last one and a half months, 148 dengue and 79 malaria patients have been found.
Details On Cases Detected
In August, the highest number of dengue cases was 126 and malaria cases were 42. Similarly, in September, 22 cases of dengue and 37 cases of malaria were found in 18 days. Sources in the health department informed that these patients are mostly found in the suburbs of Kharghar and Kalamboli.
In a survey conducted by the Municipal Health Department, New Panvel is finding the highest number of dengue patients. After New Panvel, dengue and malaria cases have increased in the suburbs of Kharghar, Kamothe, Kalamboli.
Ganeshotsav 2023: Home Minister Amit Shah Likely To Visit Mumbai On Saturday To Seek Lalbaugcha Raja Ganpati's Blessings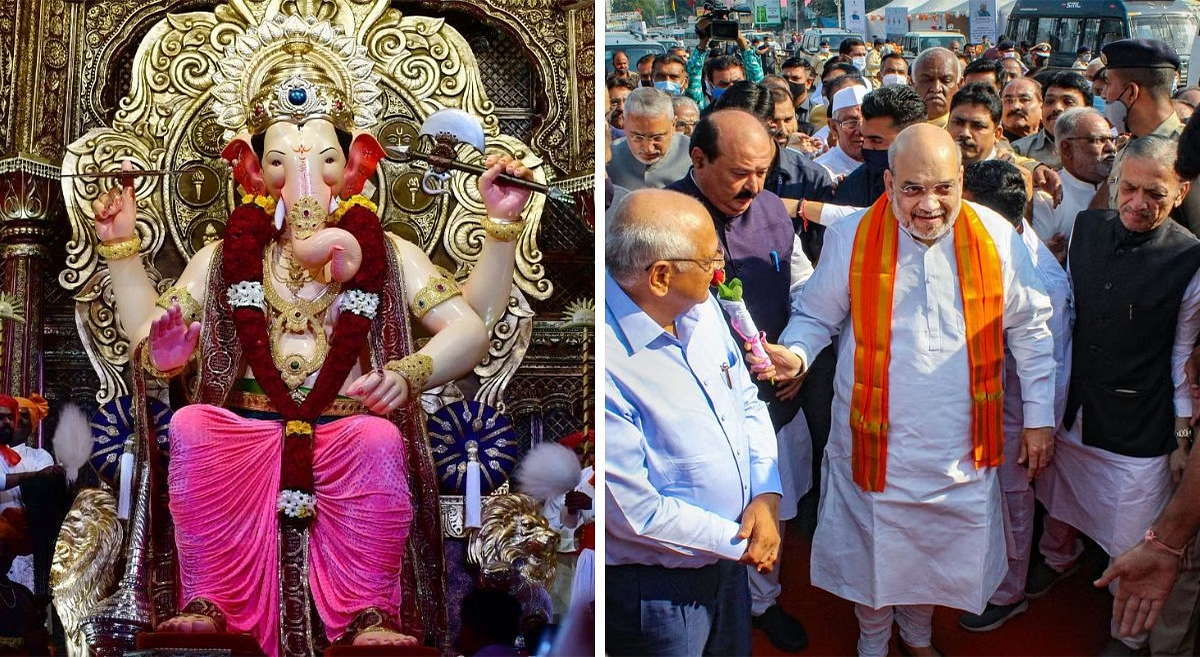 Mumbai: Union Home Minister Amit Shah is expected to visit the Lalbaugcha Raja Ganesh pandal on Saturday. Shah is also likely to visit the home of city BJP chief Ashish Shelar at Bandra for Ganesh Aarti tomorrow. He will also visit the homes of CM Eknath Shinde and Dy CM Devendra Fadnavis for seeking Ganesha's darshan. Special police bandobast has been ordered throughout the city.
According to reports, at 3:30 PM on Saturday, Amit Shah will embark on his visit by paying his respects at the revered Lalbaugcha Raja Ganesh pandal. Amit Shah will be there for approximately 25 minutes. Given the significance of the event and its high-profile guest, the Central Security Agency and the Mumbai Police have jointly coordinated a robust security arrangement to ensure a safe environment.
This isn't the first time that Amit Shah and his family will seek blessings at the feet of the Lalbaugcha Raja. The tradition continues this year, emphasizing the deep-rooted reverence for Lord Ganpati. After taking blessings at the Lalbaugcha Raja, Amit Shah's tour includes a visit to the homes of BJP leaders for further darshan of Ganpati Bappa.
Detailed Schedule for the Day