Bajrang wants to regain form ahead of CWG and World Championship
Tokyo Olympics bronze medallist wrestler Bajrang Punia is looking forward to regaining his form as he heads to the United States for 35-day training camp ahead of the Commonwealth Games and the World Championship.
At a media interaction facilitated by the Sports Authority of India on Saturday, Bajrang said he would spar with some of the best wrestlers in the Michigan University. "The players who train there come in World's top 10. They train there but represent different countries. I went before Tokyo Olympics also and I'm returning there with more focus and determination to spar with the best. I want to get back to being the Bajrang you saw in 2018-2019," he said.
Bajrang suffered an injury post the Olympics but said he is at his best fitness and carries no niggles. "I have been training at the SAI National Centre of Excellence in Sonipat. My fitness levels is back owing to support I recieved from SAI and the Target Olympic Podium Scheme (TOPS). I now want to perform. I want to give my best whoever is the opponent. The more tournaments I play, the more I get a chance to improve myself," he said.
Shedding light on the US trip ahead of the big tournaments coming up, Bajrang said Indians train overseas not because there is no facility in India. "The infrastructure in India is world-class and has evolved over the years. We get everything from physios to trainers to multiple equipment. I am going to the US to spar with world-class partners there. Also, before any big tournament, no athlete wants distractions. Here, I keep on getting invitations for birthdays, marriages and so on," he said.
Looking ahead, Bajrang said he wants to win gold for India in the next Olympic Games in Paris. "I want to better myself in training. Winning and losing is a part of life. My schedule hasn't changed after Tokyo Olympics and my techniques also remain the same. I am focused and have worked on my fitness post Tokyo. I want to bring back my own self!" he said.
The Ministry of Youth Affairs and Sports' TOPS would fund Bajrang's travel, boarding, and daily costs towards the 35-day training camp in Michigan, from June 25 to July 30 and would also cover the expenses for his personal coach and physiotherapist.
'I'm happy here': Cristiano Ronaldo pledges to continue at Al Nassr in Saudi Pro League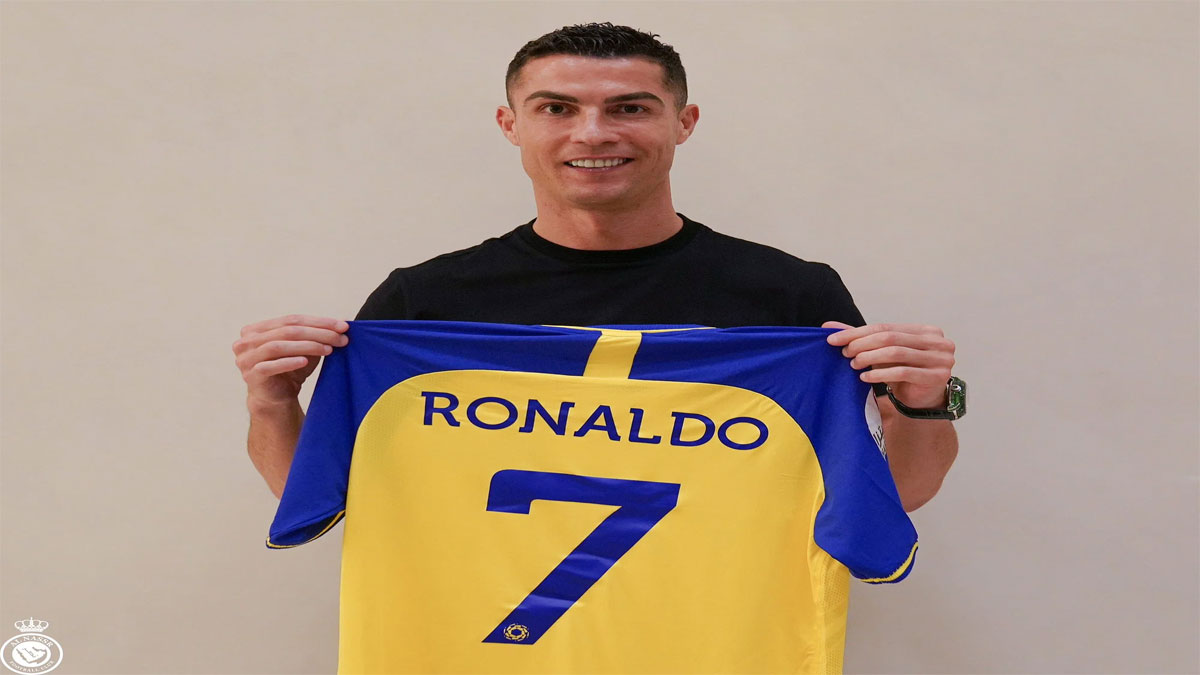 Portugese footballer Cristiano Ronaldo has vowed to continue at Al Nassr in Saudi Arabia despite walking away empty handed in this season. The 38-year-old has earmarked the tournament to be among the top five in the world.
Ronaldo, who signed a two and a half year contract with Al Nassr, scored 14 goals in 16 games in the season, with his side standing second behind Al Ittihad in the Saudi Pro league. However, there were speculations about how long will he stay as reports of swap deal with Saudi-owned Newcastle United emerged, who have now qualified for next season's Champions league.
In an official Saudi Pro League interview, the star footballer revealed:
"I'm happy here, I want to continue here, I will continue here. And in my opinion, if they continue to do the work that they want to do here, for the next five years, I think the Saudi league can be a top five league in the world. I expected to win something this year, but we didn't, but next year I'm really positive, but next year I'm really positive and confident that things will change and we go in a better way."
Cristiano Ronaldo suggests he is still adjusting to strange training timings in Saudi Arabia:
Ronaldo also revealed how contrasting the training timings in Europe and Saudi Arabia are, elaborating:
"In Europe, we train more in the morning, but here we train in the afternoon or evening and in Ramadan, we train at 10 at night. So this is strange but as I tell you, these situations are part of an experience, memories. I like to live these moments because you learn with these things."
With 837 goals in 512 games, Ronaldo is the combined highest goal scorer in history.
Lionel Messi to leave PSG at the end of the season, confirms club manager Christophe Galtier
Paris Saint Germain superstar Lionel Messi will leave the club at the end of the current season, manager Christophe Galtier confirmed on Thursday. Messi made 74 appearances for PSG in which he scored 32 goals and made 35 assists. In Ligue 1, Paris Saint-Germain has played 37 matches out of which they have won 27, lost six and drew four.
PSG had acquired Messi's services two years ago in a record transfer deal after he left FC Barcelona in 2021.
Messi, who's contract with PSG ends this season, is now being linked with with a move to Saudi Arabia while talk of a return to the Nou Camp has picked up in Spain in recent weeks.
The six-time Ballon d'Or winner will play his final match for PSG against Clermont Foot on Saturday.
"I had the privilege of coaching the best player in the history of football," Galtier said on Thursday. "This will be his last match at the Parc des Princes, and I hope that he will receive the warmest of welcomes."
Messi's envious record
In the Spanish La Liga football competition, Lionel Messi has scored 474 goals in 520 matches. In the French Ligue 1, Messi has scored 22 goals in 57 matches.
The 35-year-old while playing for Football Club Barcelona has scored 672 goals in 778 games. While playing for Paris Saint-Germain he has scored 32 goals in 74 matches.
No plan to bring Messi back: Barca president
FC Barcelona President Joan Laporta recently said that the club has re-established good relationships with Argentine legend Lionel Messi, but it would not pay any price to bring him back to the Camp Nou Stadium.
"I have spoken with Leo to somehow redirect the situation that occurred when I had to put the institution ahead of everything, including him, the best player in the world," said Laporta in a Monday morning TV show.
Mark Zuckerberg strikes gold against jiu jitsu fighters, posts pictures on Instagram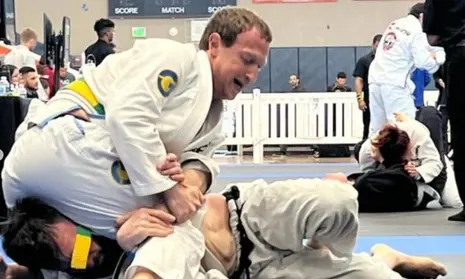 In the past, Facebook CEO Mark Zuckerberg has appeared helpless in front of the US Congress where he has been slapped by fines, and fired 11,000 vulnerable employees after being hit by falling revenues. But outside the business arena where Meta is facing tough competition from TikTok and other rivals, Zuckerberg is a huge mixed martial arts fan.
Contrary to setbacks in the tech sector, the Facebook founder has tasted victory in jiu jitsu.
Striking gold, but in a different arena
The billionaire who has trained with UFC fighters, posted pictures after winning jiu jitsu matches for the first time.
The billionaire who tried his hand at martial arts, revealed that he won a gold medal in the Gi categroy and a silver medal in the No-GI category.
His post on Instagram received comments from UFC featherweight and bantamweight category champions, as well as jiu jitsu hall of fame member Bernardo Faria.
Competitive or short tempered?
The entrepreneur turned sportsperson, who also enjoys surfing, was seen getting into a heated argument after losing a contest during the tournament in California as well.
On the work front, Zuckerberg's firm Meta also surprised the markets by bouncing back with strong earnings, after struggling with loss of ad revenue.