Ajmer man announces home, property for Nupur Sharma's decapitation
A man from Ajmer district has announced to give away his house and property as reward to anyone who decapitates suspended BJP spokesperson Nupur Sharma for her controversial remarks on Prophet Muhammed.
The man has been identified as Salman Chishti, reportedly a cleric at the Ajmer Dargah.
In a video that went viral on social media, the accused could be heard saying that he would give his home and property to anyone who brings the head of Nupur Sharma to him.
He also said that the BJP leader has betrayed the pride of Khwaja Saheb and Mohammad Saheb, and in such a situation, he will give his house and his landed property to the persons who will bring him her head.
He also alleged that Muslims are being persecuted and killed across the country.
As his video went viral on social media, the Gaddi Nasheen-Dargah Ajmer Sharif shared Ajmer police's statement and clarified, "Here comes @Ajmerpolice statement as a police case has been registered against the murderous call given by a history-sheeter and hardcore drug addict who misused Ajmer Dargah Sharif's name and surrounding neighborhoods to create unrest and mistrust in the peaceful city of Ajmer Sharif.
"This person is a drug addict and history-sheeter, as per local police station records. Our Anjuman Committee has raised strong objections towards the misuse of the name of Ajmer Dargah Sharif by such criminal-minded individuals."
Mumbai: Minor boy detained for raping 5-year-old girl in Nagpada; victim to get free education till 10th std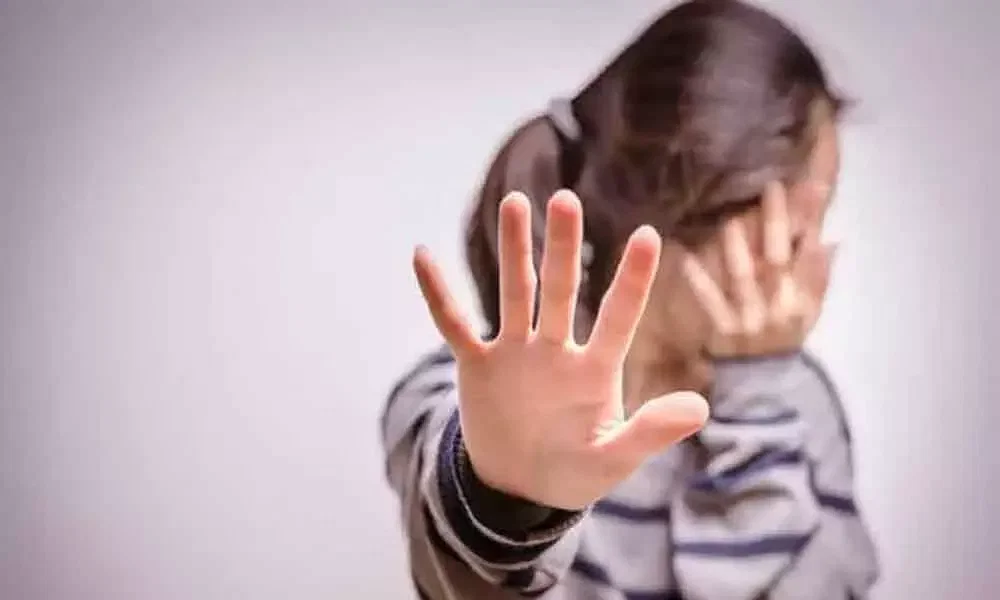 A minor boy was detained for allegedly raping a 5-year-old girl in Nagpada and sent to a juvenile correction centre.
He was detained within six hours of the crime.
Free education till 10th standard for victim
The Nagpada police officials have collected Rs 1.10 lakh for the victim and have made provisions for giving her free education till the 10th standard.
A case has been registered under sections of IPC and POCSO.
Teachers scam: WhatsApp chat hinting question paper leak recovered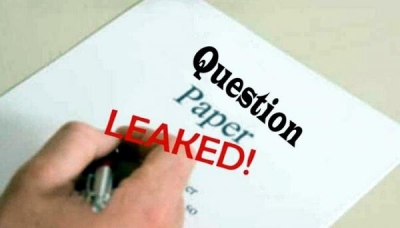 The Enforcement Directorate (ED), probing the multi-crore teachers' recruitment scam, has recovered WhatsApp chats hinting at possible advance leaking of question papers to select candidates who took the written examination for primary teachers' posts in West Bengal in 2016.
Sources said that the selective leaking of question papers were mainly done by the youth Trinamool Congress leader, Kuntal Ghosh, who was arrested by the ED from his residence on January 21.
The probe agency has also recovered Whatsapp chats indicating that Ghosh enjoyed the patronage of former state education minister and Trinamool Congress secretary general Partha Chatterjee.
From the documents seized from Ghosh's residence, the central agency officials have also recovered copies of the admit cards of certain candidates who appeared for the recruitment examination for primary teachers in 2016.
The ED sleuths have come across the names of 35 individuals who secured jobs as teachers in state- run schools by paying money to the arrested youth leader and all of them are currently employed with different schools. Each and every one of them will be questioned to take the investigation forward.
"The recruitment scam seems to be in multiple layers, which again have sub-layers involving multiple players and multiple angles. The uncovering of one layer is leading to other layers. That's why the investigation process is getting prolonged," said a legal associate of ED.
The fact that question papers were leaked to select candidates was established after the ED sleuths noticed that some extremely below-average candidates, as per their academic records, scored exorbitantly in the recruitment examination.
Sources said that the marks secured in their academic examinations did not justify their scores in their optical mark recognition (OMR) sheets.
Israeli fighter jets strike Gaza in response to rockets firing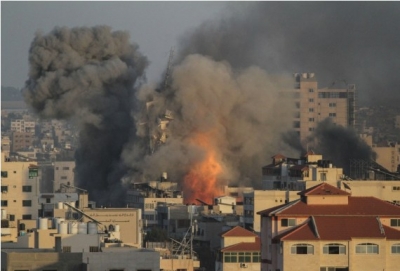 Israeli fighter jets on Friday carried out a series of airstrikes on facilities belonging to militant groups in the Gaza Strip in response to rockets fired from the coastal enclave, witnesses said.
Israeli army drones and fighter jets were heard buzzing in the air, and several explosions were heard in central Gaza Strip, the witnesses told Xinhua news agency.
They added that more than 14 missiles were fired at a military post that belonged to Gaza militant groups.
Palestinian medical sources said that no injuries were reported during the strikes that mainly targeted posts and facilities that belong to the Hamas and the Palestinian Islamic Jihad (PIJ).
The airstrikes were in response to the firing of two rockets at southern Israel, said a spokesman from the Jewish state's army.
No group has claimed responsibility for firing the rockets, which was a response to the killing of nine Palestinians during an Israeli raid in the Jenin refugee camp, deemed to be the most deadly in nearly two decades.
During the Israeli airstrikes on Friday, militants in the Hamas-ruled coastal enclave also fired at least five rockets at southern Israeli communities close to the borders with the Gaza Strip and anti-craft missiles were fired at Israeli fighter jets by Hamas militants, sources close to Hamas security told Xinhua.
Media outlets in Gaza quoted an Egyptian source as saying that Egyptian intelligence is in intensive contact with the Palestinian factions to prevent an escalation in Gaza.
More than 170 Palestinians were killed in the West Bank in 2022, and at least 29 have been killed in January this year, according to figures from the Palestinian Health Ministry.
According to the UN, 2022 was the deadliest year for Palestinians since 2006.
The tensions have been further aggravated since Israel's most right-wing government, headed by Prime Minister Benjamin Netanyahu, took office last month.