Air and noise pollution increase in Mumbai this Diwali: Thane
 With the new government watering down the restrictions on festivals, Thane residents experienced the most polluted Diwali since 2019, with both sound and air pollution levels substantially higher than in the last four years. According to data released by the Thane Municipal Corporation (TMC) on Thursday, air pollution levels increased by 4 per cent while noise levels were higher by a whopping 24 percent.
There was a marked increase in particulate matter concentrations, which were as high as 245 µg/m³ on Monday, the first day of Diwali. Noise levels too were between 80 and 110 decibels both in the morning and at night—this was not just on account of firecrackers but also because of DJ music played by political parties in Diwali musicals across the city.
With many pandemic restrictions in place in the last two years, Diwali celebrations in Thane had become comparatively quieter and cleaner. This year, however, with most people celebrating the festival after almost two years, revellers went berserk.
"The permissible Repairable Suspended Particulate Matter (RSPM) limit is 100 ug/mg3. The levels were on the night of Diwali were as high as 245 ug/mg3, as the sheer number of crackers burst across the city was much higher. The Air Quality Index (AQI) which needs to be under 100 for non-polluted air, was around 197 on Monday, the first day of Diwali," said an officer from TMC. Three days before Diwali, readings by the pollution department of TMC showed the RSPM at 152 ug/mg3 and the AQI at 135.
According to Thane-based environmentalist Vidyadhar Walavalkar, the increase in particulate matter is bound to affect the health of the city's residents for the next one month. "With decreasing temperatures, it will take a long time for the particulate pollutants to subside," he told HT. "Thus, there will be many people with complaints of breathing, bronchitis, allergies and colds."
Walavalkar remarked that there was a "social" reason for the increase in pollution. "While there was no marked increase in the bursting of crackers in slums or middle-class societies, the surge was seen in upper-class societies and in business and trader communities, especially on the day of Laxmi Pujan," he said. "There needs to be an effort to create awareness in these communities too."
Manish Pradhan, pollution control officer of TMC, pointed out what he perceived as a positive element in this year's Diwali. "It is true that pollution levels are high, but during the survey we observed that the use of green crackers—which emit less sound—has also increased," he said. "The reason for the increased AQI is also on account of cooler weather in the late evening, which leads to the particles settling lower in the atmosphere."
City-based noise pollution activist Mahesh Bedekar, who has being recording noise levels in the city for over a decade, made an interesting observation: that noise levels in 2018-19, the pre-Covid era, were lower because of self-regulation. "The levels were obviously down in Covid," he said. "However, all the awareness and self-restrictions of the pre-Covid era were missing this year, with crackers being burst right till midnight. As a society, we need to reflect on this. Even if the government does not put restrictions on crackers, there is a need for some self-regulation. If the same scenario continues, we will be going the Delhi way in the near future."
Indian man dies in US multi-vehicle crash
A 26-year-old man from Haryana died in a multi-vehicle crash that occurred in the US state of Pennsylvania following ice and snow storms across the mid-Atlantic region, local media reported.
Manpreet Singh from Pehowa, Haryana, who had moved to Queens, New York recently, was hit by a truck that was on its way to Indiana.
"The crash occurred around 6.30 a.m. on December 24 near mile marker 64 on Interstate-80 west in Clarion Township," Clarion County Coroner Dan Shingledecker said.
Singh, who was taken to a hospital in Clarion, Pennsylvania, was pronounced dead at 8.58 a.m.
Shingledecker said the cause of death was blunt force trauma, while the death has been ruled accidental.
Police in Clarion declined to comment citing an active investigation, Explore Clarion reported. Following the accident, a section of the Interstate-80 was shut for approximately 12 hours.
A GoFundMe page has been set up to raise money for his funeral, and provide financial assistance to his parents. According to the fundraiser page, Manpreet was the only child of his parents.
20th annual Sunni Ijtema will be only 2 Days.
The annual Sunni Ijtema organized by Sunni Dawat-e-Islami which was announced on 16/17/18 December 2022. A big announcement has been made regarding it. What has been said by Ameer Sunni Dawat-e-Islami Hazrat Maulana Shakir Ali Noori himself.
He said..
"There will be a Ijtema of women in Wadee-E-Noor (Azad Maidan) on Friday, December 16, 2022, which will begin immediately after Friday prayers..
After that, on 18th December 2022, there will be a Ijtema for men's after Fajr prayer…
Remember!! 17, December 2022 (that one day Ijtema) is cancelled."
Along with this, Ameer Sunni Dawat-e-Islami also announced that…
"For those who have taken out tickets for December 17, 2022 from outside Mumbai, arrangements have been made to stay at International Center of Sunni Dawat-e-Islami, Ismail Habib Masjid, Tantanpua StreeT, Khadak"
(Team Mumbai Press)
Karjat Yard Modification: Central Railway to operate special traffic and power block on Dec 3 and 4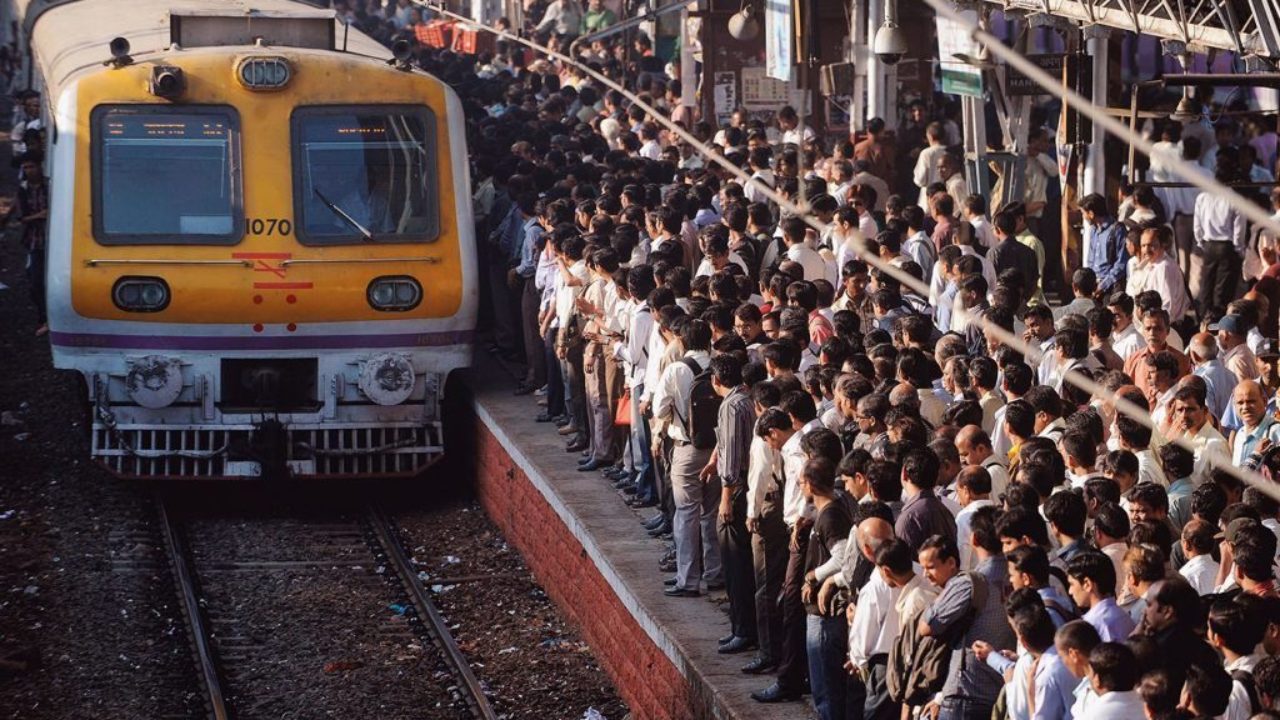 The Central Railway (CR) Mumbai division on Friday said, it will operate a special traffic and power block on December 3 for stationing of boom portal at Karjat station in connection with Karjat yard modification.
In a press release, the CR said, block 1 on December 3 will be from 10.45 am to 12.15 pm (90 minutes) from Bhivpuri Road to Palasdhari on all lines and block 2 on December 4, will be from 11.20 am to 12.20 pm from Bhivpuri Road to Palasdhari on all lines.
It said, during the block, the running pattern of suburban trains would be-
Karjat locals leaving CSMT at 09.01 am, 09.30 am and 09.57 am will run upto Neral
CSMT locals leaving Karjat at 10.45 am, 11.19 am, 12.00 noon services will run from Neral instead of Karjat.
Khopoli locals leaving Karjat at 10.40 am and 12.00 noon will remain cancelled.
Karjat locals leaving Khopoli at 11.20 am and 12.40 pm will remain cancelled.
Following Express trains will be regulated at Lonavala, Palasdhari and arrive destination behind schedule
Train No 22731 Hyderabad-Mumbai Superfast Express
Train No 16587 Yesvantpur-Bikaner Express
Train No 11014 Coimbatore-LTTExpress
It further said, during block 2 on December 4, from 11.20 am to 12.20 pm from Bhivpuri Road to Palasdhari on all lines
Karjat locals leaving CSMT at 09.30 am and 09.57 am will run upto Neral
CSMT locals leaving Karjat at 11.19 am and 12.00 noon will run from Neral instead of Karjat.
Khopoli local leaving Karjat at 12.00 noon and Karjat local leaving Khopoli at 11.20 am will remain cancelled.
11014 Coimbatore-LTT Express will arrive destination behind schedule
No suburban services will be available between Neral and Khopoli during the block period.
CR have requested the passengers to bear with the railway administration for the inconvenience caused due to these infrastructure blocks.