Ahead of Gujarat polls, Hardik Patel quits Congress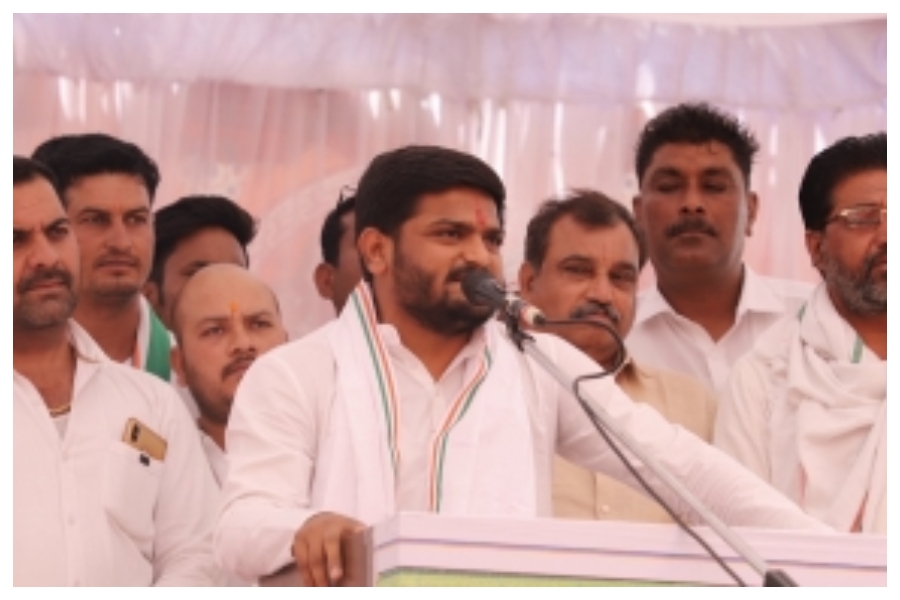 In a huge blow to the Congress, its Gujarat working president Hardik Patel has announced his resignation from the party. The party has however said it has not yet received his resignation letter.
The elections in Gujarat are due in a few months.
In the resignation letter, Hardik Patel has alleged that the Congress has no interest in Gujarat, just opposing policies and programmes, never becoming an option to the ruling party that people are looking for.
He has further alleged that even after several efforts, the party failed to act in national interest and for the society. The Congress was obstacle on issues like article 370, CAA-NRC and implementation of the GST. These were people's aspirations and the need of the hour for which the Congress should have played a positive role, but it did not, Patel said.
The Congress party has said that it has not received Hardik's resignation either in soft or hard copy. "The party leaders have heard this from social media, and through media that he has resigned," said Manish Doshi, spokesman of the Congress.
The speculations are wild that he may join the BJP.
Hardik's former colleague at PAAS (Patidar Anamat Andolan Samiti) and BJP worker Chirag Patel, in his first reaction has said that lakhs of BJP workers are unhappy and disappointed with Hardik, and they would be unhappy if he joins the BJP. At the same time he added that all of them are committed BJP workers and will respect party's decision, if Hardik joins BJP.
Mumbai News: 'Won't return to JJ hospital,' say senior doctors who resigned following protest of resident doctors
"We will not resume work at Sir Jamshetji Jeejeebhoy Hospital even if all the issues are resolved," said Dr Tatayrao Lahane, the former dean of the hospital and Dr Ragini Parekh, head of the ophthalmology department, and the other honorary doctors who resigned on Thursday. Further, they have also demanded an enquiry against the hospital dean and strict action against her.
The hospital dean, Dr Pallavi Saple, has sought an explanation from Dr Parekh, on the appointment of Dr Sumeet Lahane, the son of Dr Lahane, who was allowed to perform surgeries in the department.
This comes after a three-member committee headed by Dr Sanjay Surase, medical superintendent, submitted its investigative report against Dr Sumeet Lahane.
"The report submitted to the dean reveals that the committee has sought an explanation from Dr Ragini Parekh, HoD, on the appointment of Dr Sumeet Lahane and also asked her to clarify three points, based on documents submitted by resident doctors as proof," said Dr Saple.
Report submitted by the investigative committee is biased: Dr Lahane
"We have been serving J J Hospital and patients for the last 36 years and have done more than lakhs of surgeries and operations. But we did not expect to be humiliated by resident doctors and the hospital dean. All of us have resigned and will not be part of J J Hospital any further. The report submitted by the investigative committee is biased, as they have not asked for our version and we have the right to tell our side of the issue," Dr Tatyarao Lahane said.
Meanwhile, the deadlock between resident and senior doctors entered the third day on Friday. The Maharashtra State Resident Doctors Association (MARD) is threatening to go on a state-wide indefinite strike if their demands are not met.
According to Dr Shubham Soni, MARD president, J J Hospital, resident doctors have alleged that Dr Lahane and Dr Parekh had been running the ophthalmology department 'dictatorially' and in a way that clearly violated the guidelines issued by the National Medical Commission at multiple levels.
Resident doctors' protest
Resident doctors in the ophthalmology department say that they have been dealing with several issues, such as not getting hands-on experience with surgery, minimal academic and research activity.
The report of the investigative committee said that Dr Sumeet Lahane was performing cataract surgeries and was also looking at routine OPD. If a government letter or order had been issued, asking him to perform surgeries and examine patients, a photocopy of the order had to be submitted. The third point raised by the committee was that a criminal case could be filed against Drs Sumeet Lahane and Ragini Parekh, as it was a legal offence for outsiders to perform patient examinations, surgeries, and other patient care work, without an order.
"We have raised these points with Dr Parekh and sought a detailed explanation and asked why no case should be registered against Dr Sumeet Lahane," Dr Saple added.
Bill to allow Sikhs to ride without bike helmets in California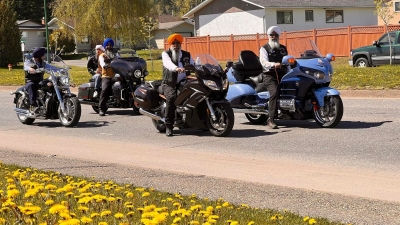 Senators in California voted in favour of a bill that exempts Sikhs from wearing a safety helmet when riding a motorcycle.
The Senate Bill 847, authored by Senator Brian Dahle cleared the state senate this week with a 21-8 vote margin, and will now move to the Assembly.
"Freedom of religion is a core foundation of this country. We, as Americans, have the right to freely express our religion and I believe that right should equally extend to everyone. Any law that limits the ability to express one's religion, goes against what this country is all about," Dahle said in a statement after presenting the bill on the senate floor.
"Exempting those who wear turbans or patkas from wearing helmets is a simple way to ensure that everyone's religious freedoms are protected," he added.
According to 2021 American Community Survey estimates, 211,000 Sikhs live in California, which is nearly half of all Sikhs living in the US.
The State Senate was told that as of now, no helmet exists in the market that will accommodate a turban or a patka, but according to members of the Sikh community, a turban is a good enough protection.
Currently, 18 states and Washington D.C. have a universal helmet law for all riders. 29 states require helmets for specified riders, generally riders under a certain age (usually 18 or 21).
Only Illinois, Iowa, and New Hampshire have no motorcycle helmet laws.
"Although other countries and our own military make accommodations for Sikhs' deep beliefs, out of the US states that require helmets, none has exemptions for Sikhs or any other group based on religious practice," a statement from Dahle's office read.
This question of helmets for Sikhs has also been debated and considered in other countries, like Canada and the UK.
In Canada, Sikhs are exempt from motorcycle helmet laws in several provinces including Alberta, British Columbia, Manitoba, and Ontario.
Among the supporters of the bill were the Legendary Sikh Riders, the Sikh Legends of America and the Sikh Saints Motorcycle Club.
According to the Center for Disease Control, more than 5,500 motorcyclists died in 2020, and more than 180,000 were treated in emergency departments for crash injuries.
It's Centre's turn to honour promise of creating 2 cr jobs: K'taka DyCM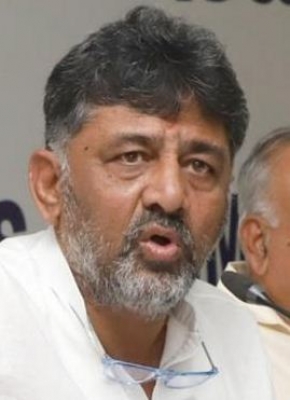 A day after the Congress government announced the rollout of five guarantees, Deputy Chief Minister D.K. Shivakumar on Saturday stated that now it is the Centre's turn to honour its promise of creating 2 crore jobs and doubling farmers' incomes.
Soon, the central government will face a litmus test (Lok Sabha elections). To pass the test, they need to keep their promises, he told the media.
On the criticism by the Opposition parties, especially BJP, on the guarantee schemes, Shivakumar said that instead of criticism, let the Prime Minister bring black money from abroad and deposit Rs 15 lakh to individual bank accounts.
Let them create 2 crore jobs as promised and double the income of farmers, Shivakumar stated.
Reacting to the comments of former Chief Minister H.D. Kumaraswamy that the announcement of Congress government on guarantees is a farce, Shivakumar stated Kumaraswamy is a big person and he doesn't want to talk about him. "I will carry out my duties and let him do his," he said.
Asked if those who want to deny freebies, Shivakumar stated that there is a provision for this. If someone wants to pay their electricity bills instead of 200 units free electricity, they can pay up. Many officers, media persons have written a letter saying they do not want to avail the benefit of free electricity.
That is why the applications are called to avail the benefits. On the lines of people who gave up subsidies on LPG cylinders, here also people can give up on guarantee schemes, Shivakumar stated.
The Congress government is implementing the guarantees to give relief to people reeling under price rise, he maintained.
The Congress is implementing free power up to 200 units every household from July. The women can travel free in state-run buses from June 11 in the state. Rs 2,000 allowance for women will be given to women heads of family from August. The applications for Rs 3,000 allowance for unemployed graduates and Rs 1,500 allowance for unemployed diploma holders who passed out this academic year are already called.
Distribution of 10 kilograms of rice for all members of BPL family from next month.
All these formed a part of the big announcement made by Chief Minister Siddaramaiah on Friday.