8 years ago we started implementing new mantras of good governance in India: Modi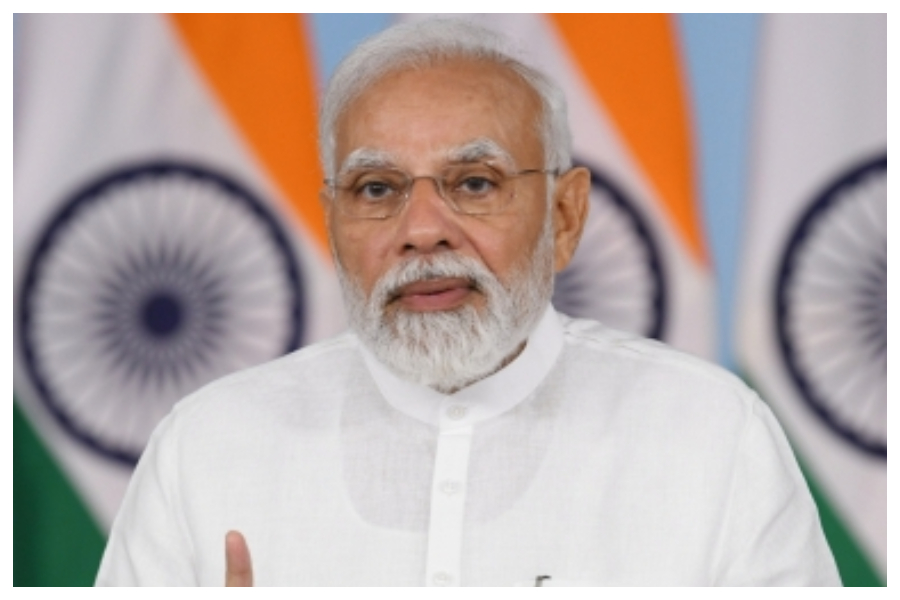 Prime Minister Narendra Modi on Friday said that eight years ago his government started implementing new mantras of good governance in India following the path of minimum government – maximum governance.
Prime Minister Modi was speaking after inaugurating India's biggest Drone Festival — 'Bharat Drone Mahotsav 2022' here. He also interacted with Kisan drone pilots, witnessed open-air drone demonstrations and interacted with startups in the drone exhibition centre.
The Prime Minister talked about his fascination and interest in the drone sector and said that he was deeply impressed by the drone exhibition and the spirit of the entrepreneurs and innovation in the sector. The Prime Minister also talked about his interaction with farmers and young engineers. "The energy and enthusiasm in the drone sector are visible and indicate India's strength and desire to leapfrog into a leading position. The sector shows great possibilities of a major sector for employment generation," he said.
The Prime Minister said, "This was the time eight years ago when we started implementing new mantras of good governance in India. Following the path of minimum government, and maximum governance, we have made ease of living, and ease of doing business a priority. We connected every citizen of the country with the facilities and welfare schemes by moving forward on the path of 'Sabka Saath Sabka Vikas'."
The Prime Minister pointed out that during the earlier governments, technology was considered part of the problem and efforts were made to portray it as anti-poor and due to this, there was an atmosphere of indifference regarding the use of technology in governance before 2014.
"Technology could not become part of the mood of governance. The poor, the deprived, and the middle class suffered the most due to this," he said.
He also mentioned the complicated procedures for availing of basic facilities leading to a sense of deprivation and fear.
"Progress is possible only when we change with time. Technology has helped a lot in furthering the vision of saturation and in ensuring last-mile delivery. And I know that we can achieve the goal of Antyodaya by moving forward at this pace and are able to provide the poor segment with their entitlement by the use of Jan Dhan, Aadhar, Mobile (JAM) trinity. Experience of the last eight years further strengthens my belief," he said.
The Prime Minister noted that his government has made technology a key tool to impart new strength, speed and scale to the country.
The Prime Minister informed the gathering that today with the help of the Robust UPI framework developed by the country, lakhs of crores of rupees are being transferred directly to the bank account of the poor. Women, farmers, and students are now getting help directly from the government.
He cited PM Swamitva Yojana as an example of how drone technology is becoming the basis of a major revolution. Under this scheme, for the first time, every property in the villages of the country is being digitally mapped and digital property cards are being given to the people.
"Promotion of drone technology is another medium of advancing our commitment to good governance and ease of living. In the form of drones, we have got a smart tool that is going to be part and parcel of common people's lives," he said.
The Prime Minister highlighted the importance of drone technology in the fields of defence, disaster management, agriculture, tourism, film and entertainment.
"Drone technology is going to play a major role in empowering farmers and modernising their lives," he added.
Punjab to provide 600 units of free power to every household per billing cycle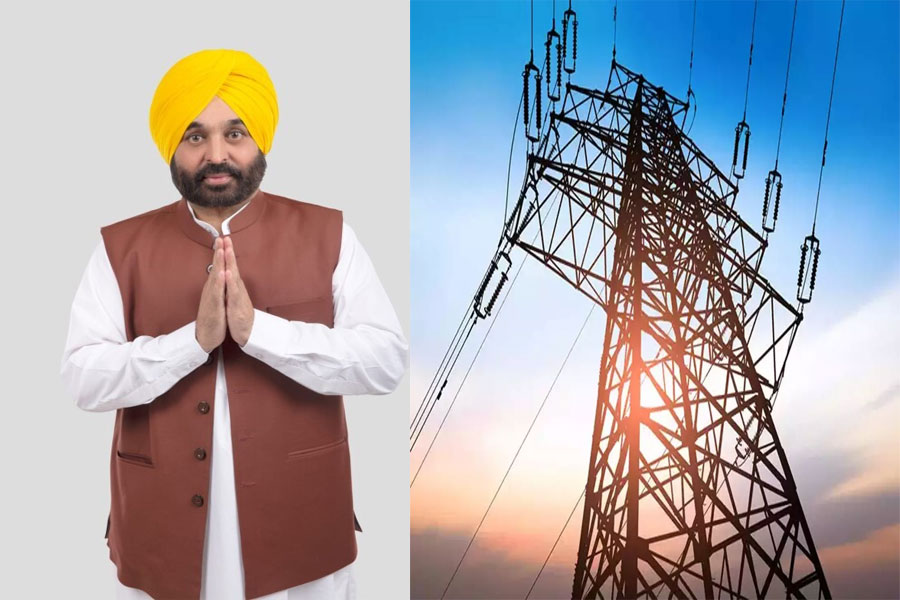 In a major relief to households, the Punjab Cabinet led by Chief Minister Bhagwant Mann on Wednesday gave approval to provide 600 units of free power to every household per billing cycle in the state with effect from July 1.
A spokesman for the Chief Minister's office said all domestic consumers in the state would be eligible to get zero bills if their consumption is up to 600 units in every billing cycle.
This will give a big reprieve to the domestic consumers who have to hitherto shell out huge money every month in the form of power tariff.
As per the decision, the Scheduled Castes (SC), none SC BPL and backward class domestic consumers, who are currently eligible for free 400 units (per billing cycle), will also get subsidy of 600 units now.
Likewise, freedom fighters of Punjab and their successors, up to grandchildren, and domestic consumers, who are currently eligible for free 400 units, will also get subsidy of 600 units per billing cycle.
In case, the consumption of the SC, non-SC BPL, backward class and freedom fighter categories exceeds units per billing cycle then they will pay only for units consumed in addition to 600 units along with full fixed charges, meter rentals and government levies as applicable.
Similarly, the Cabinet also gave green signal for waiving off pending arrears of all domestic consumers as on December 31, 2021, and unpaid up to June 30, 2022. This move will give relief to around 28.10 lakh domestic consumers with a total benefit of Rs 1,298 crore.
Coal production goes up by 32.57% to 67.59 MT in June 22
The Ministry of Coal on Wednesday said that the coal production has gone up by 32.5 per cent approx in June this year and the coal based power generation too has increased in the same period registering growth of approximately 26 per cent.
The Ministry said that India's coal production increased by 32.57 per cent to 67.59 Million Tonne (MT) from 50.98 MT during June 2021. According to the provisional statistics of the Ministry of Coal, during June this year, Coal India Ltd (CIL), Singareni Collieries Company Ltd (SCCL) and captive mines / others registered a growth of 28.87 per cent, 5.50 per cent and 83.53 per cent by producing 51.56 MT, 5.56 MT and 10.47 MT respectively. Of the top 37 coal mines, as many as 22 mines produced more than 100 per cent and production at another nine mines stood between 80 and 100 per cent.
At the same time, coal despatch increased by 20.69 per cent to 75.46 MT from 62.53 MT during June 2022 as compared to June 2021. During June 22, CIL and Captives/Others registered a growth of 15.20 per cent and 88.23 per cent by dispatching 58.98 and 11.05 MT respectively. SCCL registered a negative growth of 0.46 per cent during the month.
The power utilities dispatch has grown by 30.77 per cent to 64.89 MT during June this year as compared to 49.62 MT in June 21 due to increase in power demand. Coal based power generation has registered a growth of 26.58 per cent in June 2022 as compared to June 2021.
The overall power generation in June 2022 has been 17.73 per cent higher than in June 2021. However, Coal based power generation in the month of June 2022 has been 95,880 MU in comparison to 98,609 MU in May 2022 and registered a negative growth of 2.77 per cent. Total power generation has also decreased in June 2022 to 1,38,995 MU from 1,40,059 MU in May 2022 and registered a negative growth of 0.76 per cent.
Kolkata Police again summon Nupur Sharma, 3rd notice in 30 days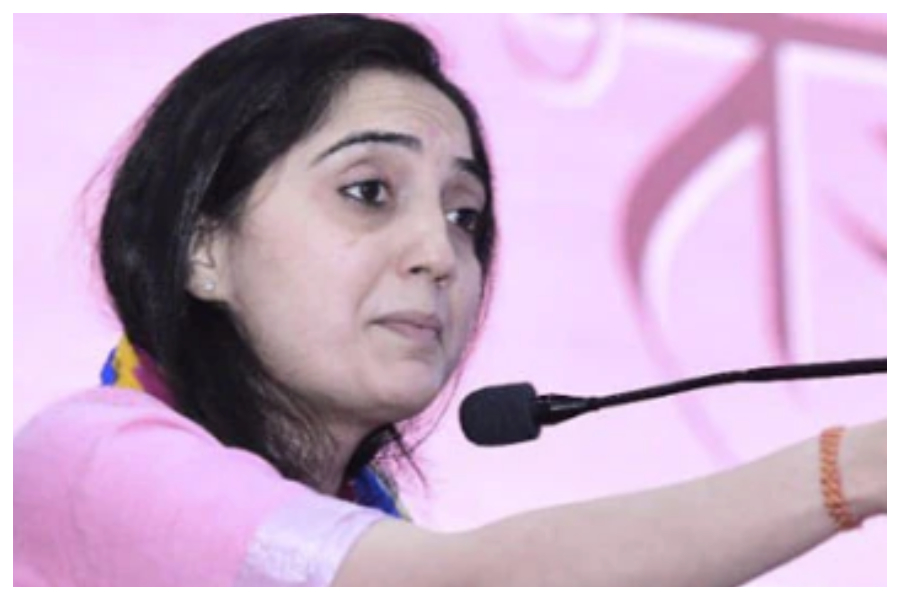 Kolkata Police, on Wednesday, issued yet another notice to suspended BJP leader Nupur Sharma asking her to be present for questioning at Narkeldanga Police Station under the city police's Eastern Suburban Division on July 11.
This is the third notice that Kolkata Police had sent to Sharma for questioning on her controversial comments about Prophet Muhammad, that sparked tension and violence in different parts of the country, including some minority dominated pockets in West Bengal.
However, Sharma had avoided both the notices on grounds of security threat apprehensions following which the city police had also issued a lookout notice against her.
City police sources said that multiple complaints have been registered against Sharma in different police stations alleging that her controversial comments have disturbed the peace in different pockets of the state. Now it is to be seen whether she will appear at Narkeldanga Police Station on Monday or again express her inability to appear on the same grounds.
Recently, West Bengal Chief Minister Mamata Banerjee, at a public programme, had been vocal about Sharma's arrest. "Why should not the person whose comments created tension be arrested. Many people are now criticising her after the Supreme Court had taken a strong stand against her controversial comments. However, our stand has been very clear on such issues since the beginning and we have zero tolerance towards those who try to divide people. Previously too there had been efforts to create communal tension in the area through circulation of fake videos," the chief minister said.
Already, a motion condemning Nupur Sharma's controversial comments has been passed in the West Bengal Assembly.
Soon after Sharma's controversial comments went viral, there was severe tension in several minority-dominated pockets in West Bengal in districts like Kolkata and adjacent Howrah, Murshidabad, and Nadia.
Clashes erupted between the agitators and police in which Domjur police station in Howrah district was attacked, police vehicles were torched and several police personnel were injured. Internet services were suspended in several areas.
Following countrywide tension over the controversial comments, the BJP suspended Nupur Sharma from the party. The BJP also took action against its Delhi leader Naveen Kumar Jindal who shared her comments on Twitter.