With Junaid's arrest, Maha ATS busts 'social media module' of LeT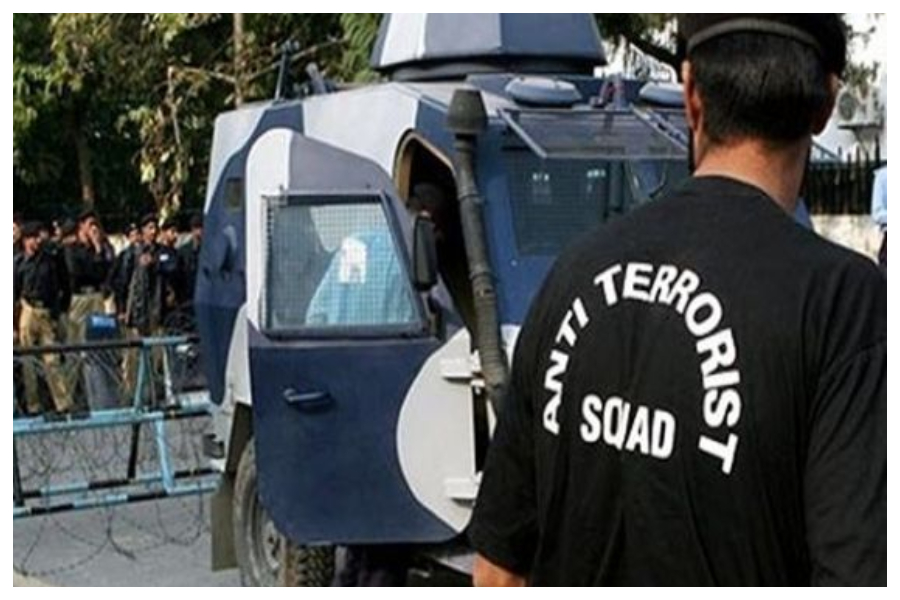 With the arrest of Junaid Mohammed, the Maharashtra Anti-Terrorism Squad (ATS) may have cracked what is billed as a 'Social Media Module' of the extremist outfit, Lashkar-e-Taiba, official sources said here on Wednesday.
Junaid, 29, picked up on Tuesday from Dabhodi, Pune on suspicion of recruiting radicalised youngsters for taking part in the violent activities of the LeT.
Among other things, he was acting as a recruiter for LeT and even getting paid for his services.
The ATS investigations reveal that he was recruiting radicalised youth not only from Maharashtra, but also Jharkhand and Uttar Pradesh.
He was reportedly active and connected to the LeT's terror networks in Jammu & Kashmir and even abroad, through certain social media groups.
Recruitment was done via extensive use of social media, developing contacts through fake Facebook profiles, using at least 10 mobile phone SIM cards and other things.
The SIM cards were used temporarily and then discarded to avoid detection, and he used fresh SIMs for different people.
Junaid studied the profiles of radicalised youngsters, zeroed in on certain key words in their descriptions, would personally converse with them through a messenger and then took them into the LeT family.
Many of the youths were sent for terror training to different locations, some have already been arrested and at least one was killed in an encounter.
Junaid was allegedly following instructions of his handlers from J&K. Three of the handlers have been identified but named as 'absconders' in the ATS the complaint.
Hailing from Buldhana district's Khamgaon town, Junaid was nabbed from Dapodi in Pune after his name cropped up in a terror funding case probed by the ATS.
The ATS probe revealed that he had changed his mobile phone number several times to remain undetected in various social media groups and networks, and participated in terror-related discussions there.
Junaid was living with some relatives in Pune and had allegedly received an amount of Rs 10,000 for his shady recruitment activities from some terror operatives.
UP Woman Critically Injured After Sub-Inspector Accidentally Shoots Her In Head At Aligarh Police Station
A police officer in Aligarh, Uttar Pradesh accidently shot a woman in her head from close range. A CCTV footage of the freak accident was circulated on social media on Friday.
In the video, the woman, who was accompanied by a man, was seen sitting at the police station for passport verification at the Crime and Criminal Tracking Network and Systems (CCTNS) office of Aligarh Kotwali Nagar. A police officer handed over the pistol to sub-inspector Manoj Sharma, who proceeded to load the gun. Suddenly, a bullet was fired and hit the woman's head. She was taken to Jawaharlal Nehru Medical College for urgent medical attention.
Law enforcement officials, including the Senior Superintendent of Police (SSP) and other police officers, arrived at the medical centre to inquire about the victim's condition and oversee the ongoing treatment, according to reports.
Sub-inspector Sharma reportedly fled the scene following the accidental shooting. "We are actively pursuing all necessary legal measures, including the immediate suspension of the accused inspector. The motive behind the accidental firing is currently unknown, and our priority is ensuring the victim receives the necessary medical care," said Kalanidhi Naithani, SSP, Aligarh.
Indore: 22-Year-Old Delivery Boy Ends Life After Alleged Girlfriend Forces Him To Leave Parents
Indore (Madhya Pradesh): A 22-year-old delivery man committed suicide after consuming a poisonous substance at his residence in the Banganga police station area on Thursday. The exact reason behind his extreme decision could not be established as no note was recovered from his place.
However, the family members alleged that he consumed the poisonous substance after his girlfriend forced him to leave his parents. She began living with him at his house after her family members threw her out. The police are investigating the case and recording statements from the family members.
According to the police, the deceased was identified as Sachin aka Kamal Jhala, a resident of Bhawani Nagar, who worked as a delivery boy. Sachin's father, Govind, alleged that Sachin committed suicide after a dispute with his girlfriend, who had been living at his house for the past month.
They had attempted a court marriage, but family members filed a complaint at the police station, stating that the girl is a minor, preventing the marriage.
His girlfriend lived in the same colony, and her parents had thrown her out after the incident. She began to live at Sachin's house from last one month. She was pressuring him to leave his parents and live elsewhere.
Sachin was tense over the dispute for a couple of days. He had a sister who is married in Rajasthan and he was the only son of his parents. The police have initiated an investigation to know the exact reason behind his decision to end life after sending the body for autopsy.
Indian Pharmacopoeia Commission (IPC) Issues Alert Against Adverse Reactions Of Painkiller Meftal
New Delhi: The Indian Pharmacopoeia Commission (IPC) has issued a drug safety alert advising healthcare professionals and patients to monitor adverse reactions of painkiller Meftal, commonly used for menstrual cramps and rheumatoid arthritis.
The mefenamic acid painkiller is prescribed in the treatment of rheumatoid arthritis, osteoarthritis, dysmenorrhoea, mild to moderate pain, inflammation, fever and dental pain.
The commission, in its alert, stated that a preliminary analysis of adverse drug reactions from the Pharmacovigilance Programme of India (PvPI) database revealed drug reactions with eosinophilia and systemic symptoms (DRESS) syndrome.
Alert sounded
"Healthcare professionals, patients/consumers are advised to closely monitor the possibility of the above adverse drug reaction (ADR) associated with the use of the suspected drug," according to the alert, issued on November 30.
If such reaction is encountered, the alert advised, people should report the matter to the national coordination centre of the PvPI under the commission by filing a form on the website – www.ipc.gov.in – or through android mobile app ADR PvPI and PvPI Helpline No. 1800-180-3024.
An autonomous institution of the Ministry of Health, the IPC sets standards for all drugs that are manufactured, sold and consumed in India.