WhatsApp bans 26 lakh bad accounts in India as amended IT rules take shape
Meta-owned WhatsApp on Tuesday said it banned over 26 lakh accounts in India in the month of September in compliance with the new IT Rules, 2021, which are now being amended to put more responsibilities on social media platforms.
The messaging platform, which has nearly 500 million users (according to third-party data) in the country, received 666 complaint reports in September in India, and the records "actioned" were 23.
"In accordance with the IT Rules 2021, we've published our report for the month of September 2022. This user-safety report contains details of the user complaints received and the corresponding action taken by WhatsApp, as well as WhatsApp's own preventive actions to combat abuse on our platform," a company spokesperson said in a statement.
The platform banned over 23 lakh bad accounts in India in August.
Under the upgraded IT Rules 2021, major digital and social media platforms, with in excess of five million users, have to publish monthly compliance reports.
Meanwhile, in a major push towards an open, safe, trusted and accountable Internet, the Ministry of Electronics and IT has notified some amendments aimed at protecting the rights of "Digital Nagriks".
Currently, social media intermediaries are only required to inform users about not uploading certain categories of harmful/unlawful content.
The amendments impose a legal obligation on intermediaries to take reasonable efforts to prevent users from uploading such content.
Union Minister Rajeev Chandrasekhar said that protection of constitutional rights of the Indian citizens is a must.
The amendments were notified after the Ministry followed an exhaustive public consultation process involving all stakeholders.
The new provisions will ensure that the intermediary's obligation is not a mere formality.
WhatsApp working on new software that uses Apple Mac Catalyst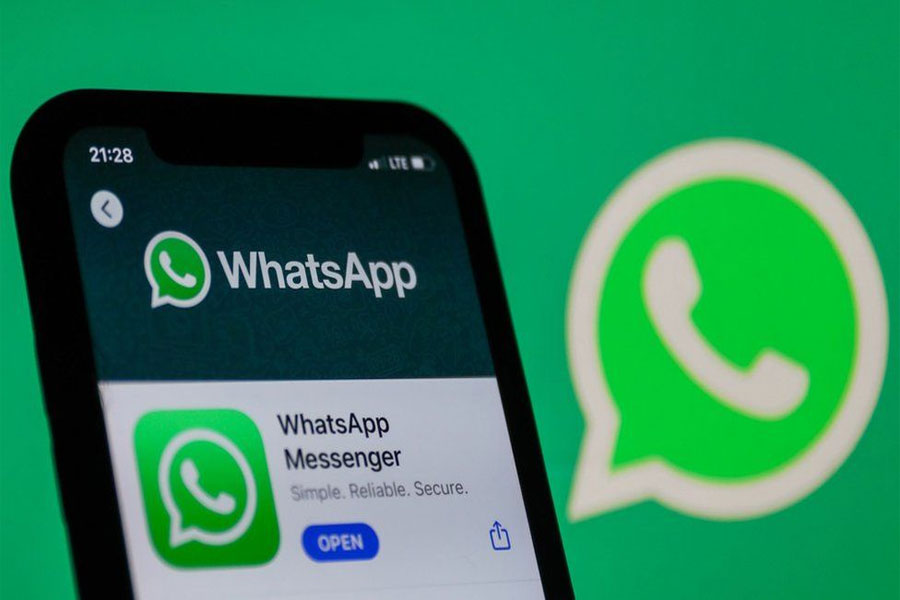 Meta-owned WhatsApp is working on a new Mac app that uses the Apple Mac Catalyst development environment to make better use of system resources.
According to AppleInsider, WhatsApp currently provides a web-based Electron app for Mac users in addition to its web app via browsers.
Electron and Catalyst are software development frameworks that help developers create desktop apps.
The new app has been in a closed beta for a few months, but now anyone can download the file on macOS Big Sur or later on the WhatsApp website, according to the report.
Following installation, it will display a QR code that users can scan with their iPhone to link their accounts using the WhatsApp iOS app.
The Mac app's three-panel interface provides access to archived chats, starred messages, phone calls, and settings.
The Catalyst app includes features not available in the Electron version, such as file drag-and-drop and a spell-checker, the report mentioned.
Meanwhile, WhatsApp has reportedly rolled out some new shortcuts for group admins to quickly and easily perform actions for a certain group participant, on iOS.
The new shortcuts simplify interactions with group members as now the platform supports large groups of up to 1,024 participants, reports WABetainfo.
The new update will help group admins quickly manage and communicate with such a large number of participants in private.
Maharashtra government will launch e-government & e-office portal: 1 April 2023
The Maharashtra government will launch an e-governance/e-office system in the state from April 1.
The system will help expedite government works, said the Chief Minister on Monday in his inaugural address at the All India E-Governance conference here.
The ''e-office' system will be launched in all government offices across the state from April 1 to make administrative work more dynamic and 'paperless.
''With the commencement of the 'e-office' system in all the government offices the work will speed up and it will be completely paperless. There will be more ease of doing business. Once all the offices start using 'e-office', working files and documents can be viewed and approved on mobile phones as well,'' said Mr Shinde.
He noted that at present the file coming to the Chief Minister for approval comes from 8 different levels. Due to this, there has been delay in decision-making. He asked the administration to send files to the CM from only four levels instead of 8 levels to expedite the decision.
WhatsApp rolling out voice status updates on iOS beta
Meta-owned messaging platform WhatsApp is reportedly rolling out a new 'voice status updates' feature on iOS beta, which will allow users to share voice notes via status updates.
Selected beta testers can now share voice notes as status updates by accessing the new feature within the text status section, reports WABetaInfo.
The maximum recording time for a voice note is 30 seconds, and users also have the option to forward voice notes from their chats to status.
The platform also provides users more control over their voice recordings by offering the ability to discard a recording before sharing it.
Similar to images and videos, voice notes shared via status will automatically disappear after 24 hours and users can delete them for everyone at any time.
Moreover, the shared voice notes are end-to-end encrypted so only people whom users choose can listen to them.
The new feature is expected to be widely rolled out to more users over the coming weeks, the report said.
On Wednesday, it was reported that the messaging platform was rolling out the same feature on Android beta.