Weather Update: Yellow alert for Mumbai and Thane, light to moderate rain expected today; AQI satisfactory at 94
The Indian Meteorological Department has issued a yellow alert for Mumbai and Thane for Wednesday, indicating light to moderate rain with thunder, lightning, and gusty winds in isolated areas.
According to a report from IMD officials have stated that rain is expected in the evening due to westerlies coming in from the sea.
The IMD has also predicted light to moderate rain with thunder and lightning on Thursday. The weather is expected to clear up by Friday.
Mumbai Weather
The IMD said that the city would witness mainly clear sky on Wednesday. However, rain or thundershowers could occur towards afternoon or evening on April 26, and 27.
The weather agency said maximum and minimum temperatures are likely to be around 33°C & 26°C.
Mumbai AQI
As per the System of Air Quality and Weather Forecasting and Research (SAFAR), the AQI in Mumbai is currently in the 'satisfactory' category, with a reading of 94.
For context, an AQI between 0 and 50 is considered 'good', 51 to 100 is 'satisfactory', 101 to 200 is 'moderate', 201 to 300 'poor', 301 to 400 'very poor', and 401 to 500 'severe'.
SAFAR has also advised people with respiratory issues to reduce prolonged or heavy exertion outdoors, and to take more breaks and do less intense activities. People are also advised to wear a mask when going out, as the AQI can worsen due to dust and particulate matter.
AQI of different areas in Mumbai
Colaba · 99 AQI Satisfactory
Mazgaon · 71 AQI Satisfactory
Malad · 97 AQI Satisfactory
Borivali· 96 AQI Satisfactory
Andheri: 59 AQI Satisfactory
Navi Mumbai · 115 AQI Satisfactory
Anant Chaturdashi 2023: Visarjan Procession Of Lalbaugcha Raja Begins; Mumbaikars Gathered In Huge Numbers To Bid Farewell To Bappa 
Mumbai, known for its grandeur and fervour during the Ganesh Chaturthi festival, witnessed a spectacular culmination of the 10-day celebration as devotees and Ganesh mandals came together for idol immersion. Amidst the rhythmic beating of drums and the jubilant chants of 'Ganpati Bappa Morya,' the city came alive with processions marking the farewell of Lord Ganesh.
The Lalbaugcha Raja Procession
One of the most iconic moments of the festival was the commencement of the procession of the famous Lalbaugcha Raja Ganpati, which began around 11:30 am. This revered idol draws the maximum number of devotees during the festivities and a vast crowd eagerly awaited the final 'darshan' of the deity.
Devotees Flock In Large Numbers
Across the city, devotees flocked to various procession routes to witness the idols of Lord Ganesh being taken out of pandals for their final journey into the Arabian Sea and other water bodies. The idols, adorned in various forms and sizes, are accompanied by music, dance and heartfelt prayers.
The Ganesh Chaturthi festival, which commenced on September 19, was set to conclude on 'Anant Chaturdashi.' Thousands of people gathered on the streets of Lalbaug and other major procession routes, showering the deities with heartfelt prayers. Vibrant processions were filled with music, dance, and the joyful sprinkling of 'gulal' (vermillion powder).
Special Moments
Notable moments included the 'pushpavrusti' (showering of flowers) on the Ganesh idols at Lalbaug's Shroff building. Crowds also thronged the main road leading to Girgaon in south Mumbai, where numerous processions, including those from Fort, Girgaon, Byculla and other areas, passed by.
When Will Ganpatis Reach For Visarjan?
In Lalbaug, known for its distinctive celebrations, the Tejukaya and Ganesh Gully mandals along with the Chinchpokali cha Chintamani mandal initiated their processions today in the morning with chants of 'Ganapati Bappa Morya, Pudhchya Varshi Lavkar Ya' (come soon next year, Lord).
Ganesh Gully Ganpati reaches Girgaon Chowpatty by late evening, Chinchpokali cha Chintamani by late night, Tejukaya reaches by evening again, and Lalbaug Cha Raja reaches the next morning for the visarjan ritual.
According to the Brihanmumbai Municipal Corporation, a staggering 1,65,964 idols, including household and public ones, along with idols of Goddess Gauri, were immersed in various water bodies and artificial ponds across the city until the seventh day of the festival.
RBI, Other Banks To Be Open Today; Public Holiday On Friday
The Reserve Bank of India and other banks in Maharashtra will remain open on Thursday, September 28, when Anant Chaturdashi is celebrated. An RBI circular says that the Maharashtra government has declared a public holiday on the occasion of Eid-e-Milad on Friday, September 29, under the Negotiable Instruments Act. Accordingly the public holiday declared on September 28, (Thursday), is cancelled and the offices of the Reserve Bank of India shall remain closed on September 29 (Friday), it said.
A post by CMO Maharashtra on X said the State government has declared a public holiday on Friday, September 29, on the occasion of Eid-eMilad. This decision has been taken in the wake of Anant Chaturdashi and Eid-e-Milad falling on the same day that is, on the 28th. The All India Khilafat Committee has requested CM regarding this. The decision has been taken for better management of processions.
Different religious festivals being celebrated on the same day may place undue stress on law enforcement agencies and hence it would be better for the government to announce a holiday on Friday, a delegation of the All India Khilafat Committee said during its meeting with Chief Minister Eknath Shinde. The delegation included MP Rahul Shewale, MLA Abu Azmi and former minister Naseem Khan, among others.
CM appeals citizens to exercise restraint
The Chief Minister appealed to all citizens to exercise restraint and not to over burden the law enforcement agencies. It is a national holiday on October 2, to mark Mahatma Gandhi's birth anniversary. The Maharashtra government declared September 29 as Eid-e-Milad holiday at the request of Muslim leaders. This year Anant Chaturdashi falls on September 28, the same day as Eid-e-Milad, which is celebrated as the birthday of Prophet Muhammad.
As processions are taken out on the occasions of Anant Chaturdashi and Eid-e-Milad in Mumbai and other places, a delegation of All India Khilafat requested chief minister Eknath Shinde to find a solution to it, a statement said. "The delegation has requested that a holiday be declared on Friday, September 29, so that the police can make arrangements for the processions on both days (September 28 and 29).
The state government has decided to announce a government holiday on Friday as well," Shinde said. The announcement means two consecutive state holidays on Thursday and Friday followed by the weekend and the national holiday on October 2, marking Mahatma Gandhi's birth anniversary.
Navi Mumbai: BJP Takes Credit Of Development Proposal Of PMC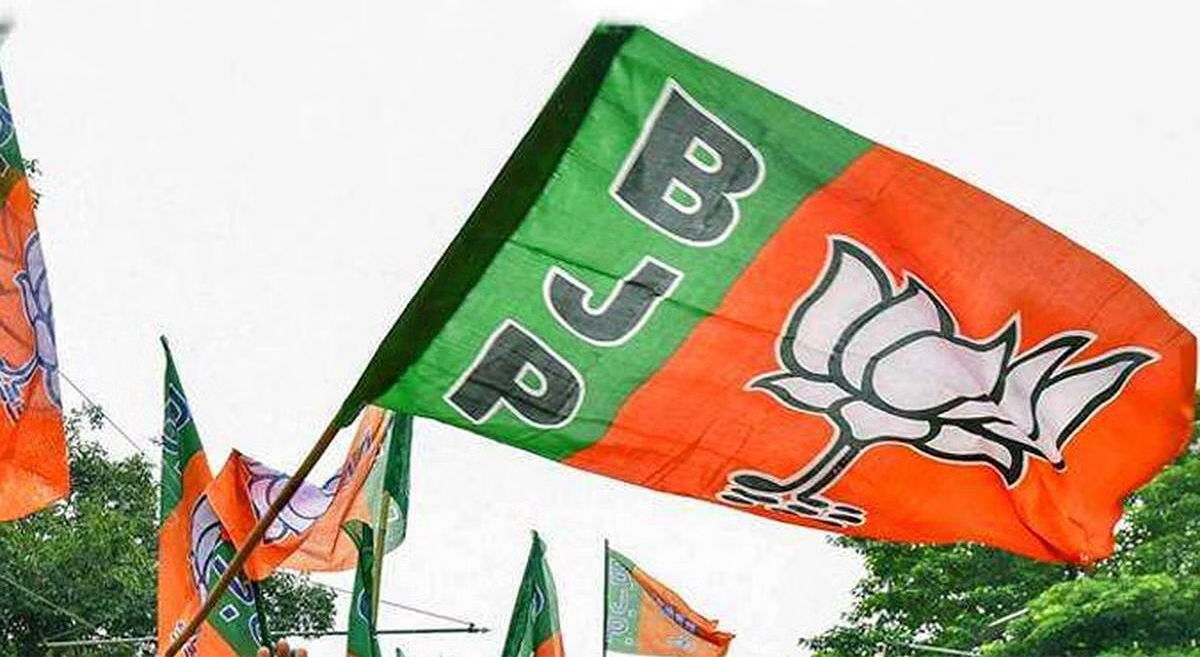 Navi Mumbai: The Panvel Municipal Corporation (PMC) has approved development works worth Rs 200 crores for the Kalamboli node in the recently held administrative general assembly. The Bharatiya Janata Party claimed that they pursued this from time to time while in power.
The party made the claim in a press conference held on September 26 in Kalamboli node. Senior party leader from Panvel said that this could have been possible because of the consistent effort of former leader of House Paresh Thakur.
Interestingly, during the press conference, Paresh Thakur was also present and he claimed that he ensured a minimum property tax on Panvelkars.
At this time, the former Chairman of the Standing Committee, Amar Patil, alleged that during the rule of MVA, the GST refund was deliberately delayed.