Water Tanker Association strike in Mumbai, water supply has been disrupted in hospitals, hotels and many buildings in amid rising heat
Amidst the rising heat in Mumbai, the Water Tanker Association, which supplies water from tankers, has announced a strike. Due to which water supply is disrupted in many buildings, hospitals and hotels etc. In Mumbai it has already been 2 days for the strike. In such a situation, where water is supplied by water tanker, there people are facing severe inconvenience.
Mumbai Water Tanker Association spokesperson Ankur Sharma told Mumbai Press that the strike has been going on since the night of May 9. Central and state government employees are troubling more than BMC. The association says that, EGW and MWRRA are troubling a little too much.
The government says that parking for tanker, satellite meter for water, 220 meter plot will have to be taken and Now legal notice has been received for this. Government is asking for NOC. But it is impossible to follow all these points for the association. Therefore, there is an appeal to the central and state government to change the GR. Ankur Sharma also said that earlier in January, when the association went on strike, there was an assurance from the government to change the GR. But, government has not done anything that they assured to do.
Let you be aware that in Mumbai, more than 50 thousand tankers of water they supply on daily basis. which is stalled due to strike. Now it is to be seen what reply does the government give to this ongoing matter
Bids worth ₹6,500 crore pour in for government's stake sale in Coal India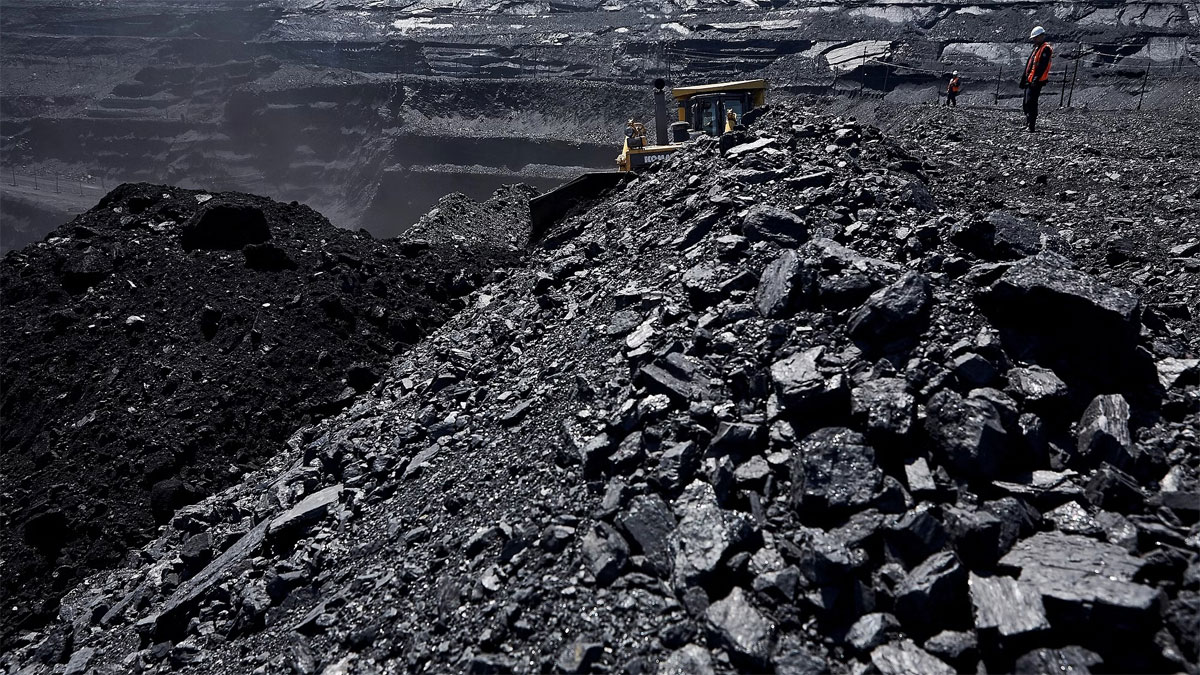 The Indian government's divestment bid hadn't received the expected response in the past few years, as it has kept bringing down its target and still missed the Rs 65,000 crore target by more than 50 per cent last year. It called off the privatisaiton of firms such as Bharat Petroleum after failing to get bids, and Air India was also rescued by Tata when no one else stepped up to buy it. But the Indian government's latest offer for sale of a stake in Coal India, has received an overwhelming response, with bids worth Rs 6,500 crore from institutional buyers.
Against its OFS for 8.31 crore shares of the state-owned coal producer, the government received bids for 28.76 units, which is 3.46 times the number of stocks on offer.
Positive signs at the beginning of the year
The shares were offered at a 7 per cent discount, as part of the first stake sale by the government in FY24.
With a target of raising Rs 51,000 crore via divestment this year, the government put up a 3 per cent stake in the PSU for sale.
Half of it was part of the OFS, and the other 1.5 per cent stake was set aside in case of oversubscription.
This was part of a 66 per cent stake which the Indian government holds in Coal India.
Maharashtra SSC Result 2023: MSBSHSE announces helpline numbers for class 10 students accessing scorecards
Mumbai: Maharashtra State Board of Secondary and Higher Secondary Education (MSBSHSE) has announced the class 10 results for students at official websites such as mahresult.nic.in and sscresult.mkcl.org.
While the overall pass percentage across the state stands at 93.83%, the Konkan district has come out on the top with 98.11%. The Nagpur division records the lowest pass percentage (92.05%).
The pass percentage has also dropped by 3.18% when compared to last year, while in comparison with the pass percentage of 2019-20, which was pre-pandemic, there is a drop of 1.47 percent.
What should students do if they are facing glitches in SSC results 2023?
If students are facing any glitches accessing the results online, they can on the following contact numbers: 020-25705209, 020-25705203, 020-25705204, 020-25705206, 020-25705207, and 020-25705151.
Here's a region-wise list of students scoring 100%
Latur – 108 
Aurangabad – 22
Amravati – 7 
Mumbai – 6 
Pune- 5 
Konkan – 3
Grand celebrations in Nagpur on 350th anniversary of Chhatrapati Shivaji Maharaj's coronation
In the presence of Chief Minister Eknath Shinde, the Maharashtra government has organised grand events to mark the 350th anniversary of Chhatrapati Shivaji Maharaj's coronation atop the Raigad Fort from today until June 6. On June 6, 1674, the Maratha warrior king was crowned at the fort where he had established "Hindavi-Swaraj"—the self-rule of Hindus.
A grand celebration with Shivaji's successors
Due to conflicting perspectives on the festivities, two events with a projected attendance of tens of thousands will be staged on June 2 according to the Hindu calendar and on June 6 according to the English calendar. Many of Shivaji Maharaj's successors have also been invited to the celebrations apart from many other eminent dignitaries from the state.
Massive celebrations have been organised across the state, most notably in Nagpur where countless people can be seen on the streets showcasing various performances, waving flags, and celebrating this historic occasion. RSS Chief Mohan Bhagwat is also a part of the festivities.
Special chariots and multiple exhibits grace the occasion
Earlier, Ramesh Bais, the Governor of Maharashtra, gave the go-ahead last week for a special chariot to transport a "sahastra jal kalash" (thousand water urn) filled with water from rivers all over the nation. The water will be utilised for the fort's coronation ceremony.
Dr Tejas Garge, the Director of Maharashtra's Archaeology Department had said that it would be the first time in history that an exhibition would be held inside the Gateway of India that would showcase over 500 arms and other weapons used by the Marathas during their time apart from various live demonstrations to be held by trained persons.