'Used money for personal enjoyment', ED to SC on Rana Ayyub's plea in money laundering case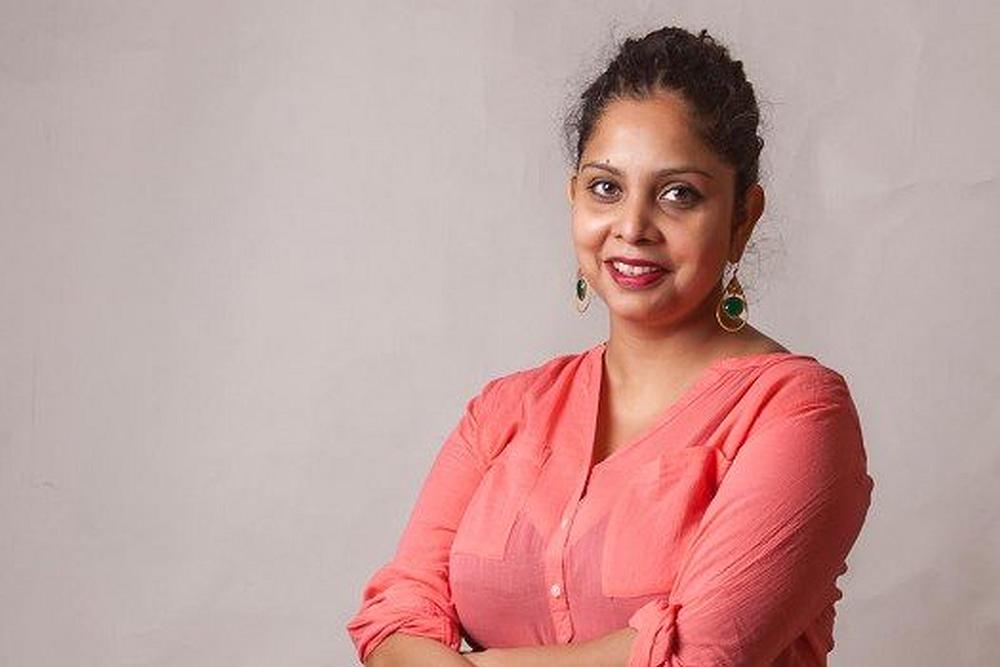 The Enforcement Directorate (ED) on Tuesday said journalist Rana Ayyub received money through a crowdfunding platform for the purpose of slum dwellers, Covid relief, and some work in Assam, however she diverted the money and used it for "personal enjoyment".
Ayyub had moved the apex court against the summons issued by a Ghaziabad court in connection with a Prevention of Money Laundering Act (PMLA) case.
Advocate Vrinda Grover, representing Ayyub, contended before a bench of Justices V. Ramasubramanian and Justice J.B. Pardiwala, "can her client be deprived of personal liberty by a procedure not authorised by law?"
Grover said the ED has attached her client's personal bank account in a bank at Navi Mumbai in which around Rs 1 crore was lying. She pressed that the Ghaziabad court has no jurisdiction to try the offence as the alleged act is claimed to have been committed in Mumbai.
Solicitor General Tushar Mehta, representing the ED, submitted that Ayyub raised funds of three aspects — slum dwellers, Covid, and for some work in Assam — on Ketto, which is a crowdfunding platform. He added that nearly Rs 1 crore was collected and Rs 50 Lakh was transferred to a personal account in fixed deposit, and after the first campaign was over she kept receiving money. "We found that money was diverted…used for personal enjoyment…people were donating crores without knowing where money was going…," said Mehta.
He further submitted that a prosecution complaint was filed in the Ghaziabad court by the agency as part of the cause of action had arisen in Uttar Pradesh, where many people, including from Ghaziabad, donated money for her crowdfunding campaign.
Mehta said the money laundering offence is not an independent offence and is always connected to a scheduled offence for which an FIR was lodged in Indirapuram police station of Ghaziabad. He added that money was shown by fake bills, groceries, among others, and was used for personal luxury items and consumption.
Citing Ayyub's counsel arguments, Mehta emphasized that if a person chose to launder money in Singapore or Thiruvananthapuram, the agency has to go there and lodge a case. He said, "this is not the scheme…"
After hearing arguments, the apex court reserved its verdict on a plea by Ayyub challenging the summonses issued by a special court in Ghaziabad in the money laundering case.
Last week, the apex court had asked the Ghaziabad court to adjourn the proceedings in the money laundering case against Ayyub scheduled for hearing on January 27 to a date after January 31.
The ED, in October last year, had filed a charge sheet against Ayyub, accusing her of cheating the public and utilising charity funds worth Rs 2.69 crore for creating her personal assets, and also violating the foreign contribution law.
Ayyub moved the apex court seeking quashing of the proceedings initiated by the ED in Ghaziabad. The plea contended that the alleged offence of money laundering occurred in Mumbai, while citing lack of jurisdiction.
A special PMLA court in Ghaziabad, in November last year, had taken cognizance of the prosecution complaint filed by the Enforcement Directorate and summoned Ayyub. The special court said that from the perusal of the entire record there is sufficient evidence as to a prima facie case for taking cognizance against Rana Ayyub with regard to commission of offence.
The special court has noted the alleged offence is connection with obtaining illegally money from the general public in the name of charity via 'Ketto' platform, which is an online crowdfunding platform, in three campaigns without any kind of approval, raising huge amounts in the bank account of her sister and father and later transferring the same to her own bank account which was not used for the intended purpose.
Anti-hijack drill conducted at Jammu Airport
An anti-hijack drill was jointly conducted by different agencies at Jammu airport to validate the processes by inter agencies during such crisis, a defence spokesperson said in a statement on Saturday.
"A Full Fledged Anti Hijack Drill was conducted by NSG at Jammu airport on March 24 with activation of Anti Hijack committee at Air Force Station Jammu," the statement said.
"This exercise involved all key stakeholders from Indian Air Force, AAI, state government, JKP, CISF, IOC and other key players."
The drill involved entire spectrum of events including negotiations with hijackers followed by intervention and overpowering of hijackers by a potent team of NSG.
"The exercise gave a unique opportunity to validate processes by inter agencies during such crisis. An Air India aircraft which landed at Jammu in the afternoon was utilised for the realistic drill. The exercise was successfully conducted bringing valuable lessons and training for all stakeholders," the statement added.
Mumbai man goes on stabbing spree in residential building, kills 3, injures 2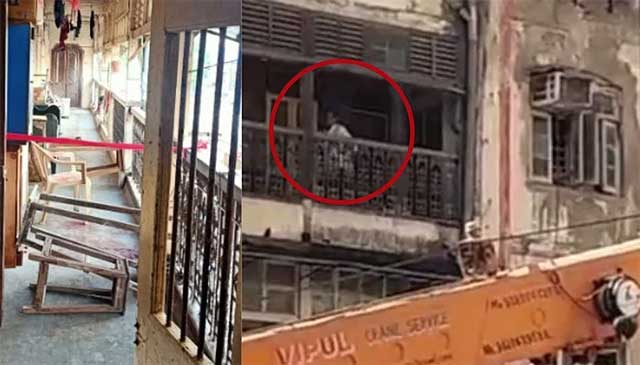 In a shocker, a middle-aged man went on a stabbing spree in a Mumbai residential building on Friday, attacking five persons, of which three have succumbed, and two others are seriously injured, police said here.
The attacker, identified as Chetan Gala, 54, has been arrested after the mayhem which occurred around 3.30 pm, sending panic waves in the locality.
According to officials of the Dr. D. B. Marg Police Station, the incident occurred at the Parvati Mansion, an old-style building with common passages in a residential neighbourhood of Grant Road
Locals who shot videos showed Gala rushing to another person on the second floor of the building and repeatedly stabbing him till he collapsed in a pool of blood.
Then he nonchalantly walked down to the first floor where another man was descending the stairs even as the crowds below warned him to run to safety as the attacker was coming behind him.
At least two other panicky residents could be seen running around with the people assembled below screaming at the attacker.
The exact motives behind the serial killing bout is not clear and the police have lodged a FIR and probing further.
The injured were rushed to the Sir H. N. Reliance Foundation Hospital and the BMC's Nair Hospital nearby where the condition of two is said to be serious.
Police said that the accused Gala suddenly stepped out brandishing a knife and started stabbing people at random around, targeting at least five, among them a husband-wife couple.
Horrified locals called up the police and a team rushed there to take control, and managed to overpower him soon.
Police are recording witnesses statements and checking the accused's relationship with his family, financial angles, and even mental health issues.
Bihar: 7-yr-old boy dies after brutal assault by teacher
A seven-year-old boy died in Bihar's Saharsa district on Friday after an alleged brutal assault by his teacher.
The victim, Aditya Kumar, was an LKG student at a private school in a village under the Sadar police station. He had been living in a hostel since the last 10 days.
His parents are residents of the adjoining Madhepura district.
According to the police, the school administration informed Aditya's parents that he became unconscious and was admitted to a private hospital.
By the time his parents arrived, the victim died.
"We sent our child to the school cum hostel in Saharsa district on March 14. We received a phone call on Friday that Aditya became unconscious and was admitted to a private hospital. When we reached the hospital, he was already dead," said Prakash Yadav, Aditya's father.
"We have sent the body for post-mortem to ascertain the actual cause of death. The family members alleged that he died due to the physical assault. We are also trying to arrest the owner of the school. He is absconding. We have lodged an FIR and efforts are on to nab him," said Brajesh Chauhan, Sub-inspector of Sadar police station.