"Toll-Free" Naka.. for those attending Sunni Ijtema
Annual Sunni Ijtema organized by Sunni Dawate Islami.. Anyone coming from outside Mumbai. One day all toll points were made free for them.
According to a decree issued by the Government of Maharashtra, people from all over the country who want to come to Mumbai to attend the Sunni Ijtema on 18 December 2022 at Azad Maidan. They will have to put a sticker of "SUNNI IJTEMA" on their vehicles.. and those vehicles will not be charged any kind of fee at any toll block.
Remember… this year this Sunni Ijtema organized by Sunni Dawate Islami will not be for 3 days but only for 2 days. On 18 December 2022, early in the morning after the Fajr prayer, the Sunni Ijtema for men will start, the last time of which has been announced at 10 pm.
(Team Mumbai Press)
As MVA wins 3 out of 5 MLC seats, Saamana editorial mounts attack: 'Educated people rejected Fadnavis-Shinde…'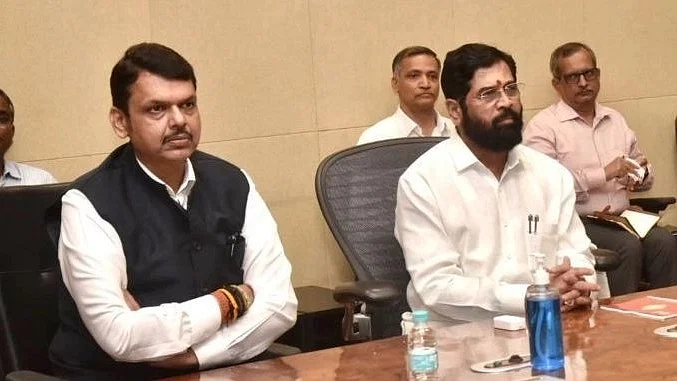 Maharashtra: In a scathing attack on Chief Minister Eknath Shinde-led Maharashtra government for its drubbing in recently held MLC polls in the state, 'Saamana', the official newspaper of the Shiv Sena's Uddhav Thackeray faction said that the educated people have rejected the ruling alliance of BJP and Shiv Sena (Shinde faction).
'MLC results will put brake on the falsity of the Fadnavis-Shinde govt'
Saamana in its latest editorial said, "The result of the election of the five Legislative Council seats of the state is the mandate of people of Maharashtra. BJP got only one seat out of five. The BJP-Shinde alliance was defeated. These results will put a brake on the falsity of the Fadnavis-Shinde government." The party said that the BJP-Shinde alliance was rejected by educated people of the state as only they exercised their vote in the recently concluded Maharashtra Legislative Council (MLC) elections o n five seats.
The three teachers' constituencies of Konkan, Aurangabad and Nagpur, and two graduates constituencies of Nashik and Amravati went to polls on 30 January and the counting of votes began Thursday.
MVA upsets Shinde-Fadnavis alliance by winning 3 MLC seats
The results brought cheers to the tripartite alliance of Maharashtra Vikas Aghadi (MVA) as they won three of five seats and an upset for the ruling alliance of Bharatiya Janata Party- Balasahebanchi Shiv Sena led by Maharashtra Chief Minister Eknath Shinde, who were facing their first polls after joining hands in June last year.
The results are also seen as a setback for the BJP-Shinde government as they bagged only the Konkan seat.
BJP candidate Dnyaneshwar Mhatre trounced MVA-backed nominee Balaram Patil from the Konkan teachers' legislative council constituency.
Reacting to this, the Uddhav Thackeray camp in its mouthpiece said that the credit belongs to the winning candidate Mhatre more than BJP as the party got a 'readymade' candidate.
BJP won Konkan seat by bringing in 'readymade' candidate
"Dnyaneshwar Mhatre from Kokan constituency (Teacher) defeated sitting MLC Balaram Patil. Balaram Patil was the candidate of the Shetkari Kamgar Party (SKP), but MVA supported him. However, the teacher voters of Konkan gave a different verdict this time. The weak alliance of BJP-Shinde won the only seat of Konkan. In this, Mhatre deserves more praise than BJP as he is not a native BJP man. They got a 'readymade' candidate and luckily they won," it said.
Shiv Sena also refuted the claims of receiving a setback after its loss in the Konkan seat and said that it is 'totally rubbish'.
"The decision, given by the graduates-teachers is the latest public mandate of Maharashtra. BJP and Shinde government have to digest many shocks now as this is just the beginning," the editorial read further.
Expelled Congress leader wins Nashik seat
In the MLC elections, MVA won three seats Aurangabad (Teachers), Nagpur (Teachers) and Amravati (Graduates) and BJP won the Konkan (Teachers) seat, while the remaining Nashik (Graduates) seat was bagged by an independent candidate and expelled Congress leader Satyajit Tambe.
BMC: For 1st time, civic body's budget shoots over Rs 50K cr – higher than many states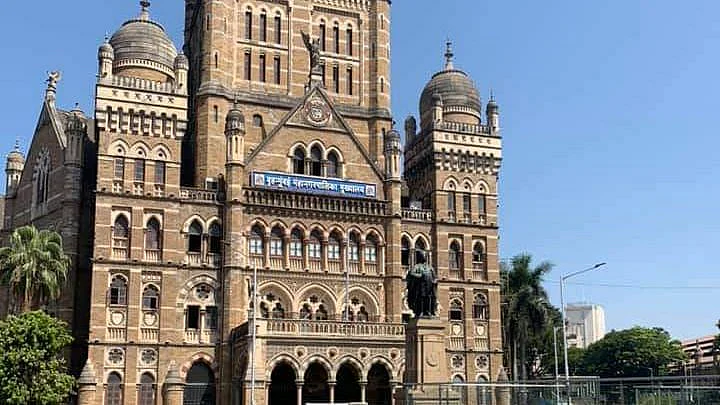 For the first time in its 134-year-old history, the country's richest civic body, BrihanMumbai Municipal Corporation (BMC)'s budget for 2023-2024 has crossed a staggering Rs 50,000-crore mark — higher than many of the smaller states in the country.
The budget estimates, presented on Saturday by BMC Commissioner I.S. Chahal came ahead of the civic elections which are likely to be announced soon, and promised sustainable local economic development for the country's commercial capital.
The budget estimates for the new fiscal is proposed at Rs 52,619.07 crore, an increase of 14.52 per cent over last year's Rs 45,949.21 crore (2022-2023) and the previous year's Rs. 39,083 crore (2021-2022).
Targetting a 'net zero' on the environment front in the near future, the budget emphasises rapid infrastructure development, cleanliness, health, education, urban greening and making monsoons hassle-free for the citizens.
For the first time in 38 years, the BMC is being run by an Administrator in the absence of an elected civic body and hence there was no Mayor, a General Body or Standing Committee for the budget presentation exercise on Saturday.
Chahal has also proposed a total Budget Provision of Rs 2,650-crore is proposed in the Revised Estimates (RE) for 2022-23 and Rs 3,545-crore in Business Estimates (BE) 2023-24 for the Coastal Road Project, one of the mega-infrastructure projects taken up by the BMC.
Hoping to give relief to Mumbai residents from monsoon floods, of the 386 chronic flooding spots, 306 have been tackled, 34 will be completed before the monsoon season 2023, and the remaining 6 later.
The BMC plans to plant 100,000 trees through ecologically sustainable planting practices, and Rs 1,729-crore shall be spent on various beautification initiatives for Mumbai bridges, footpaths, dividers, trees, etc.
Under the Ashray Yojana, the budget makes a provision of Rs 735.12-crore in the RE 2022-23 and Rs 1,491.50-crore in BE 2023-24.
A sum of Rs 227.07-crore is proposed to enhance the city's fire-fighting forces in this budget.
There is a provision of Rs 887.88-crore (RE) and Rs 1,376-crore for the Water Supply Project, and Rs 2,021.06-crore (RE) and Rs 3,566.87-crore for the Mumbai Sewage Disposal Project department.
The city's BEST will get an assistance of Rs 800-crore for its various schemes, setting up a dedicated Climate Action Plan Cell (CAPC) and installing Air Purifiers at the most congested areas like Dahisar Toll Post, Mankhurd, Mulund Toll Post, Kalanagar Junction, and Haji Ali Junction, in 2023-2024.
Chahal assured that coming off the Covid-19 pandemic of the past two years, the civic body will make the citizens' life more comfortable but will be "well-prepared" for a Covid wave or any other pandemic.
'You resign first': BJP leader Ashish Shelar on Aaditya Thackeray's challenge to CM Shinde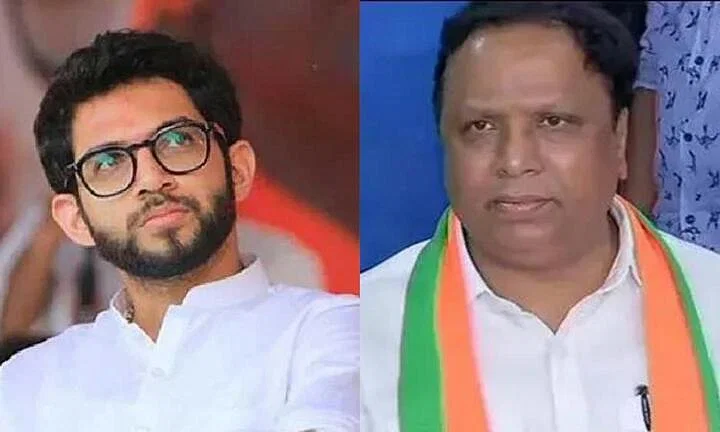 Maharashtra: BJP leader Ashish Shelar on February 4 accepting Aaditya Thackeray's challenge said that he [Thackeray] should resign first and then they can see who is winning.
Shelar's statements came after Thackeray scion challenged Chief Minister Eknath Shinde and the legislators who joined him in his rebellion.
Aaditya Thackeray's open challenge to Shinde faction
Thackeray earlier said, "The 13 MPs and 40 MLAs have betrayed [Maharashtra]. I challenge them to resign and face elections. I want to see if they will be elected again. I will challenge the CM to contest elections from Worli opposite me; I will tender my resignation."
Thackeray made those comments while addressing a party meeting in Anushakti Nagar.
He also reportedly said that the Shinde faction is using Mumbai and Maharashtra for their vested interests and that concerns him. He also commented on BMC polls and said that he feels the city is under dictatorship as the civic body polls have not been held for a year now.
Furthering his jibe, he said that instead of announcing BMC polls, they have appointed administrator who listens to CM's orders.
Barbed exchanges since vertical split in Shiv Sena
Since the vertical split in Shiv Sena, the Shinde and Uddhav Thackeray factions have sparred with words and exchanged barbed comments. Constant open challenges are made.