Tejasswi, Karan to showcase their chemistry in 'Rula Deti Hai'
'Bigg Boss 15' couple Tejasswi Prakash and Karan Kundrra are set to enchant their fans with their upcoming song 'Rula Deti Hai'.
Tejasswi says, "Karan and I were waiting for a chance to collaborate with each other and the people who've loved us had been waiting for us to work together. I'm happy that Rula Deti Hai happened. It's a soulful song shot in Goa. I loved my company and the song. I can't wait to know what listeners think about it."
The music banner Desi Music Factory dropped its poster and Tejasswi and Karan's unsmiling faces conveys the tension between them. 'Rula Deti Hai' marks their first collaboration and given that they won hearts during 'Bigg Boss Season 15'.
"Rula Deti Hai is a special song on many counts. It is my first song with Tejasswi, it has been composed so beautifully by Rajat and it has been sung by Yasser, who has poured his heart into it. The experience of shooting it in Goa was amazing. I'm excited that the poster is out," Karan added.
Rendered in the soulful voice of Yasser Desai, penned by Rana Sotal and with music by Rajat Nagpal, 'Rula Deti Hai' is a sad-romantic song picturised in Goa.
Anshul Garg, Founder, and CEO, Desi Music Factory says, "Working with Tejasswi Prakash and Karan Kundrra for 'Rula Deti Hai' has been amazing. 'Rula Deti Hai' their first collaboration together after Bigg Boss Season 15 and we're thrilled to offer it under our label for our listeners. We're very happy to share the poster of the song with our listeners."
'Rula Deti Hai' will be released on Desi Music Factory's YouTube channel soon.
Sidharth Malhotra, Chris Pratt discuss food, fitness, playing military men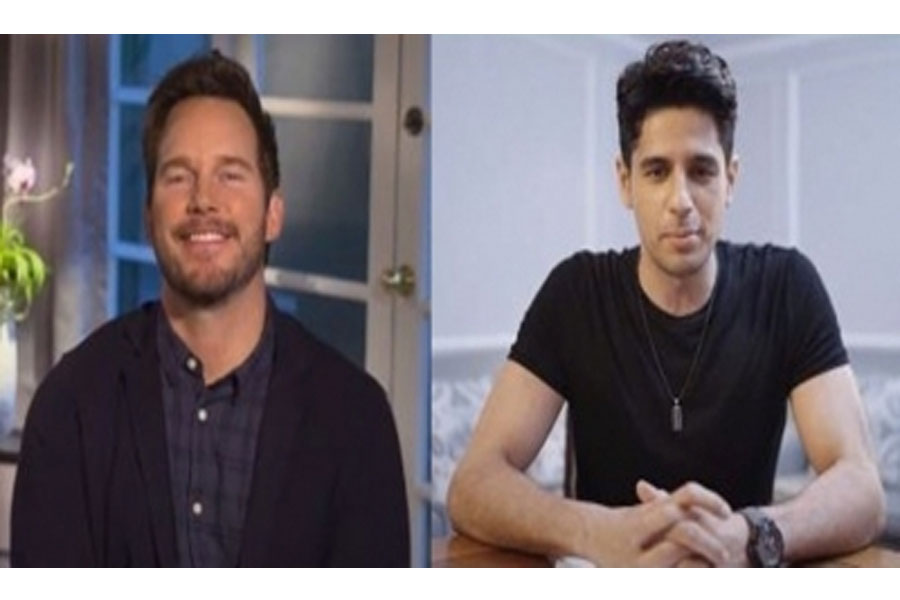 Bollywood actor Sidharth Malhotra and Hollywood star Chris Pratt recently engaged in a conversation over their love for Indian food, fitness, and essaying the role of an armed force officer on the occasion of the release of Pratt's upcoming OTT series 'The Terminal List'.
While Sidharth was seen as the Kargil war-hero Captain Vikram Batra (PVC) in Bollywood film 'Shershaah', Chris Pratt essays the role of US Navy SEAL James Reece in 'The Terminal List'.
The conversation started off with Sidharth expressing his surprise at seeing Chris in a serious role. "It's kind of surprising to see you in this kind of a role. While watching the trailer, I kept thinking that you will crack a joke!" Sidharth said.
Chris agreed to Sidharth's statement and said, "It's true that you would expect some kind of a joke or goofing around from me when you see me in a film. 'The Terminal List' is definitely not that, and you will realise that early on, right from the pilot episode of the series."
Talking about authentic portrayal, Sidharth got talking about playing a Kargil war hero in some of the harshest mountainous terrains of Indian when Chris praised Sidharth's physique as an action star.
Sharing insights from his prep for the show, Chris said, "The original author, Jack Carr, is an ex-Navy SEAL, and has fabricated this interesting story about a soldier who has been in similar combat. So, we cast all former navy SEALS to play my men in the combat inside that series of tunnels in Syria, shown in the first episode."
He added: "We didn't have to teach them anything, except some of the tricks and trades of the acting, like how to hit a mark, where the camera is placed. But their physicality and body movement are entirely authentic."
In the video, Pratt also tried to decode Indian foods such as Chicken 65 and Bheja Fry. Chris' funny guesswork on Chicken 65 left Siddharth in splits, asking for an illustration of Chris' version of the food. Pratt promised to visit India and try some 'brain fry' someday.
'The Terminal List' which also stars Constance Wu and Taylor Kitsch, is available for streaming on Prime Video in English, Hindi, Malayalam, Tamil, Telugu, and Kannada.
Ranbir's big dream: To play villain once in his lifetime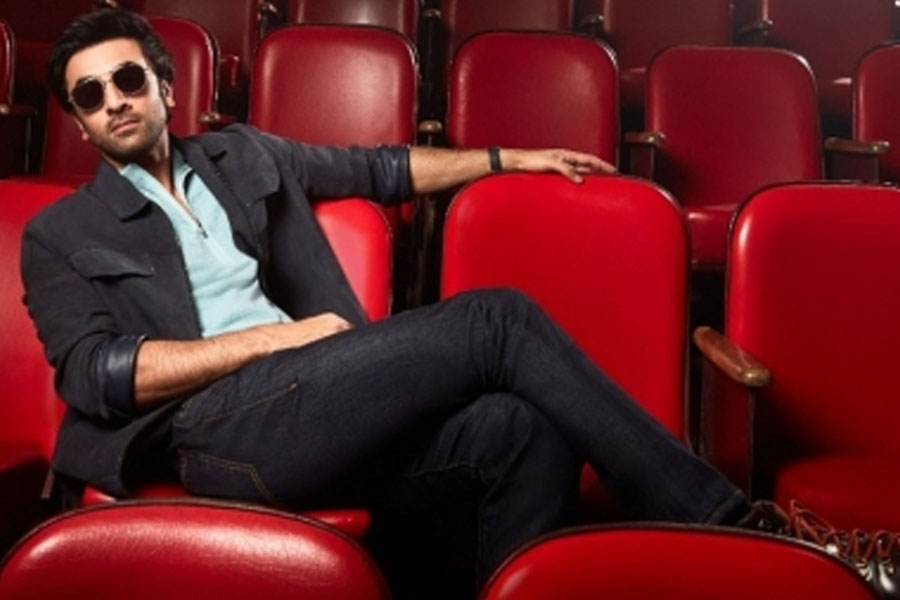 Bollywood star Ranbir Kapoor, who is set to return to the silver screen four years after his last outing 'Sanju' with the upcoming period actioner 'Shamshera', harbours the dream of essaying a negative character.
The actor expressed his wish to do so and spoke about his love for the bad boys of Hindi cinema, the towering villains who make the hero bigger, in the third episode of 'RK Tapes', a special promotional video series.
The actor listed out some of his favourite on-screen villains — the iconic Amjad Khan as Gabbar Singh in 'Sholay', Amrish Puri as Mogambo in 'Mr. India', Sanjay Dutt as Kancha Cheena in 'Agneepath', Ranveer Singh as Alauddin Khilji in 'Padmaavat' and Shah Rukh Khan in 'Darr'.
"We invariably side with the hero," Ranbir said in the video. "But if there was no villain for the hero to show his heroism, how would a hero be a hero? I have a dream that once I will do a negative role and people will tell their kids 'so jaa, so jaa nahi toh Ranbir aa jayega'!"
He added: "As our cinema evolves, the villain's character too is becoming more and more complex and interesting. I'm looking forward to the bad guys we are yet to watch, to the actors who will scare us out of our seats and to the villains that will redefine evil."
'Shamshera', which also stars Vaani Kapoor and Sanjay Dutt, has been directed by Karan Malhotra and has been produced by Aditya Chopra under the banner of YRF.
The trilingual film is arriving in cinemas on July 22 in Hindi, Tamil and Telugu.
Manjari Fadnnis on how OTT has changed her career and 'Miya Biwi Aur Murder'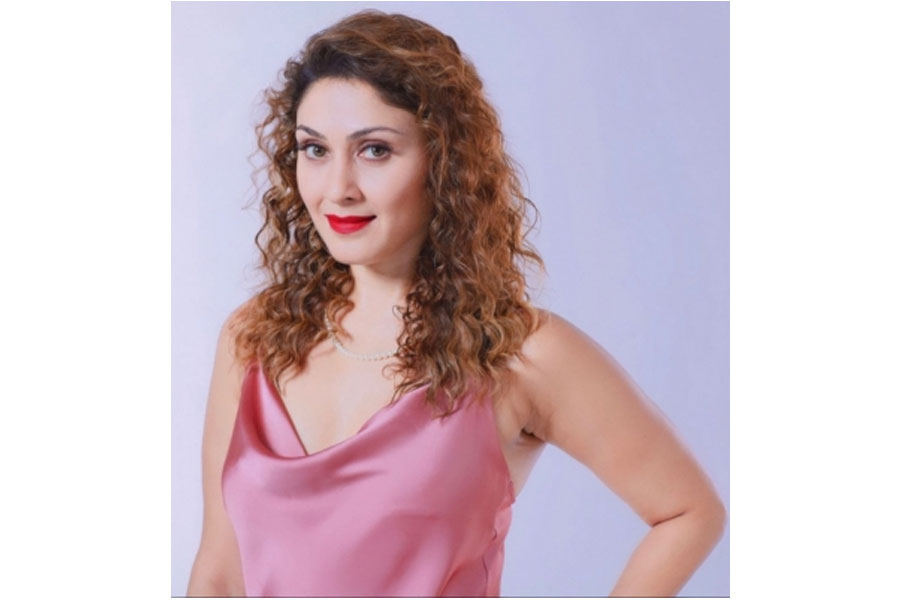 After two of her recently released shows 'Masoom' and 'Miya Biwi Aur Murder' (MBM), which have given her a chance to prove her versatility as an actress and earning her appreciation for her work, Manjari Fadnnis says that, finally, she is feeling satisfied as an artiste.
Making her Bollywood debut with the film 'Jaane Tu Yaa Jane Naa' in 2008, the actress said that post the success of the film, she was getting typecast for the longest time and never got a real opportunity to grow with her craft.
In conversation with IANS, Manjari said, "I was facing a certain kind of typecasting by most of the casting directors. I was always offered sweet, girl-next-door characters, girlfriend of a rich boy etc. I am always told that I give a vibe on-screen with my smile, good looks, and so on.
"But my point was, if it is about my look, a makeup artist can change it. I am an actress so I need the chance to prove my skill. I always wanted to act as some character that is intense or quite opposite of who I am in real life. I was feeling so suffocated for the longest time."
Though in between she kept working in Hindi, Marathi and South India films, according to Manjari, it started changing from 2019 when she signed up for the web film 'Barot House'.
She said: "That film and our director Bugs Bhargava changed the game for me and of course, I am thankful for that. But I also mentioned that it is because of OTT shows and films that actors like us are finally getting our due. Whether it is me, Pratik (Gandhi), Amit (Sadh) who are in the industry from a young age but mostly got sidelined in mainstream Bollywood. Now things are good with us."
While her performance in 'Masoom' starring Boman Irani and Samara Tijori in the lead was quite intense, her character in 'MBM' was just the opposite.
In MBM, which is a comedy show, she plays a housewife named Priya who does not get attention from her police officer husband and goes for a Tinder date with another guy.
A murder takes place and as bizarre as it may sound, Priya and her husband try to solve the murder, connecting the dots by taking references from the television show 'CID', which Priya used to watch in repeat telecasts while sitting idle at home.
Manjari said, "Yes, it was a bizarre comedy and everything about the character is crazy and it was a laugh riot. I got the script just after the first lockdown back in 2020. We all were going through a tough time then so, it was like comic relief in our real lives too, while shooting."
'Miya Biwi aur Murder' features Rushad Rana, Ashmita Bakshi and Prasad Khandekar. It is streaming on MX Player.