Team still lacks a bit of finishing, says India hockey skipper Rohidas
Indian hockey team captain Amit Rohidas, while happy with the successive wins against powerhouse Germany in the FIH Pro League double-header recently, said that the team lacked a bit of finishing.
Having bagged all six points from their last home leg double-header, the team consolidate its lead at the top of the Pro League points table with 27 points from 12 matches. India now enjoy a 10-point lead with second-placed Germany.
India registered 3-0 and 3-1 wins against Germany last week to finish the home leg on a solid note.
Reflecting on the performance, Rohidas said, "The second game was tough against Germany. They played really well. I feel we lacked a bit in finishing. I think this is the area we need to improve upon when we play next. But, overall both the wins were really good for the team."
India chief coach Graham Reid said, "Firstly, full marks to Germany, they came out and worked in the second game, you know, just unlucky couple of times. But, I am very proud of the way how our players played in both the matches.
"I said to the boys that from these two games, we will gain a lot from a learning perspective. We set ourselves a target of getting six points, and it's always good to get six points from back-to-back matches. But also we were looking at the last two matches against Germany as if we were playing Semi-Final and the Gold Medal game. So, we tried putting some value to the game because one of the things that we miss in Pro League sometimes is the opportunity to play a Quarter or a Semi or a Final."
With four Pro League matches to go against teams like Belgium and Netherlands, Reid said, "The number of points we have is because of the number of games we've played, so yeah, we are on the top at the moment, but we have four games left against Belgium and Netherlands, and they are the ones that will determine, where we stand. The guys get a break now; I get a bit of a break for two weeks and then back into it really hard."
"We've still four matches to go against very strong teams like Belgium and Netherlands, We've to carry this momentum throughout the season and play with the same intensity to finish on top," added Rohidas.
PM Narendra Modi Lays Foundation Stone For Rs.451 Crore International Cricket Stadium In Varanasi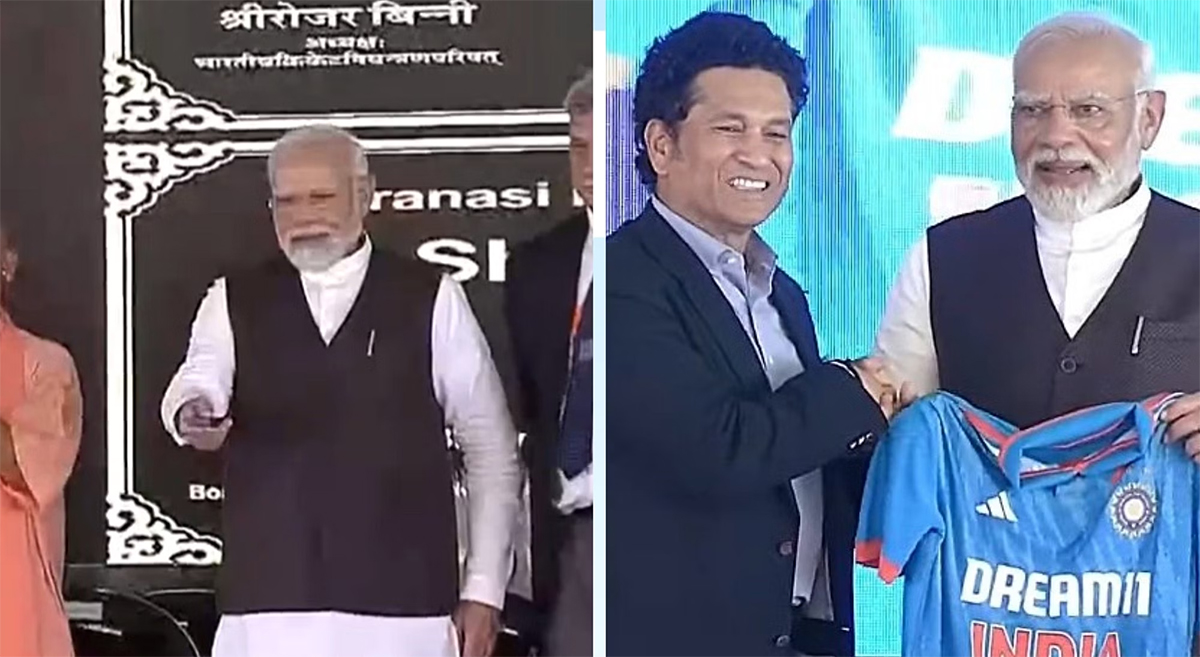 India's Prime Minister Narendra Modi laid the foundation stone for the new International Cricket Stadium in Varanasi on September 23rd (Saturday). The likes of Sachin Tendulkar, Ravi Shastri, Dilip Vengsarkar, and Sunil Gavaskar were also present for the ceremony. The Prime Minister also went on to present an Indian team jersey to Tendulkar.
The state government, led by Chief Minister Yogi Adityanath, has remitted a whopping ₹121 crore for the purpose of land acquisition, while the Board of Control for Cricket in India (BCCI) shall put in ₹330 crore from their side for the iconic stadium's construction. Some of the notable features that the stadium would have are trishul-shaped floodlights, drum-shaped media center, and crescent moon-shaped roof.
Meanwhile, the stone-laying ceremony witnessed some of the most top figures from the BCCI, including President Roger Binny, Vice-President Rajiv Shukla, and Secretary Jay Shah. This will also be the third international stadium in Uttar Pradesh, with Kanpur and Lucknow already having one.
"The sportspersons here will benefit from the construction of an international stadium" – Narendra Modi
Speaking at the ceremony, Modi stated that sports are no longer prohibited by the elders, unlike before, as it acts as an incentive in several ways. He said, as quoted by The Indian Express:
"This stadium in the city of 'Mahadev' will be dedicated to 'Mahadev' himself. The sportspersons here will benefit from the construction of an international stadium in Kashi. There was a time when parents used to scold their children for playing sports, but that is no longer true. When sports infrastructure is built in an area, it acts as an incentive not just for young sporting talent but also spurs the local economy."
The stadium has a seating capacity of approximately 30000 and the construction of the same is likely to finish by December 2025.
Legends Including Sachin Tendulkar And Ravi Shastri Leave For Varanasi For Foundation Stone Laying Ceremony For New International Stadium In UP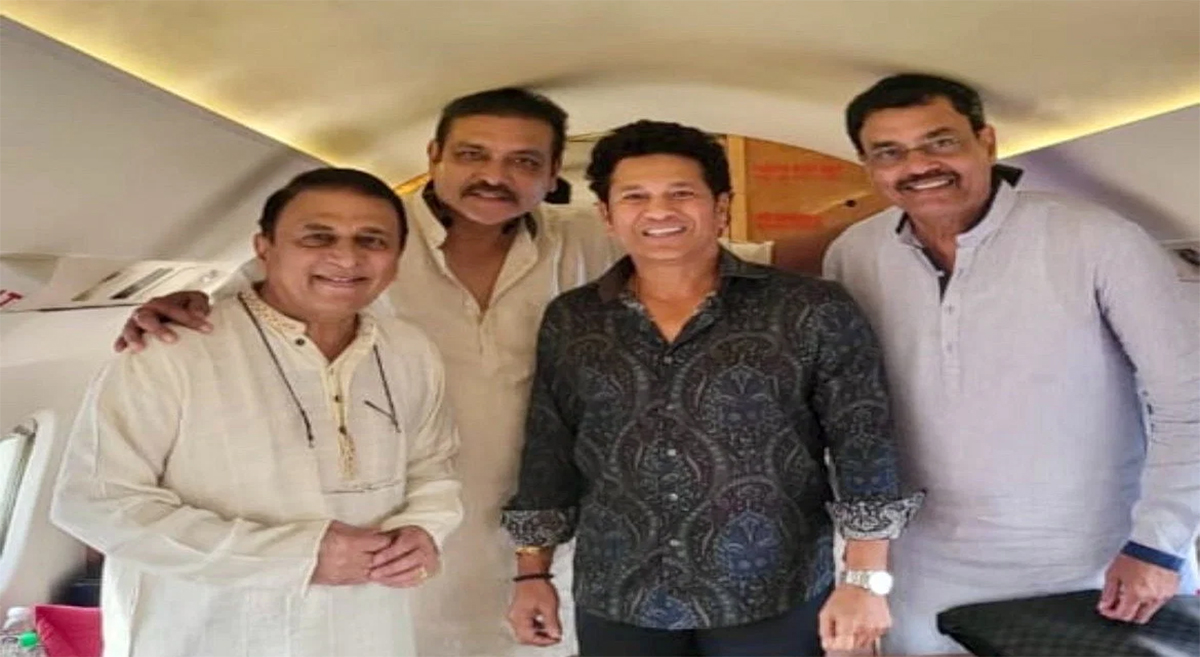 Legendary Indian cricketers Sachin Tendulkar, Ravi Shastri, Sunil Gavaskar, and Dilip Vengsarkar on Saturday headed for Varanasi for the foundation stone laying ceremony of the international cricket stadium in Uttar Pradesh.
Prime Minister Narendra Modi is scheduled to lay the foundation stone of the International Cricket Stadium in Uttar Pradesh's Varanasi on Saturday afternoon.
The Uttar Pradesh government led by Chief Minister Yogi Adityanath has spent Rs 121 crores on land acquisition for the construction of the International Cricket Stadium in Varanasi. Moreover, the BCCI will spend Rs 330 crores on the stadium's construction.
The former India head coach Shashti on Saturday took to social media 'X', formerly known as Twitter, and wrote in a post, "Varanasi bound. Great to be amongst Greats and colleagues for Mumbai and India. Just a few international runs and wickets there. Pic of a lifetime. Gr8 memories."
The thematic architecture of this stadium draws inspiration from Lord Shiva, with designs developed for crescent-shaped roof covers, trident-shaped floodlights, ghat steps-based seating, and Bilvipatra-shaped metallic sheets on the facade. The stadium will have a capacity of 30,000 spectators.
Veteran players like Tendulkar, Gavaskar, Shastri, Vengsarkar will be present at the foundation stone laying ceremony.
Uttar Pradesh to have its 3rd international stadium:
The event will also have the presence of key figures from the BCCI, including President Roger Binny, Vice President Rajiv Shukla, and Secretary Jay Shah, the release stated. Furthermore, many veteran players are expected to attend the foundation stone laying ceremony. After Kanpur and Lucknow, this will be Uttar Pradesh's third international cricket stadium.
IND vs AUS: 'Always Well Looked After And Well Protected' As David Warner Feeling 'Great' To Be Back In India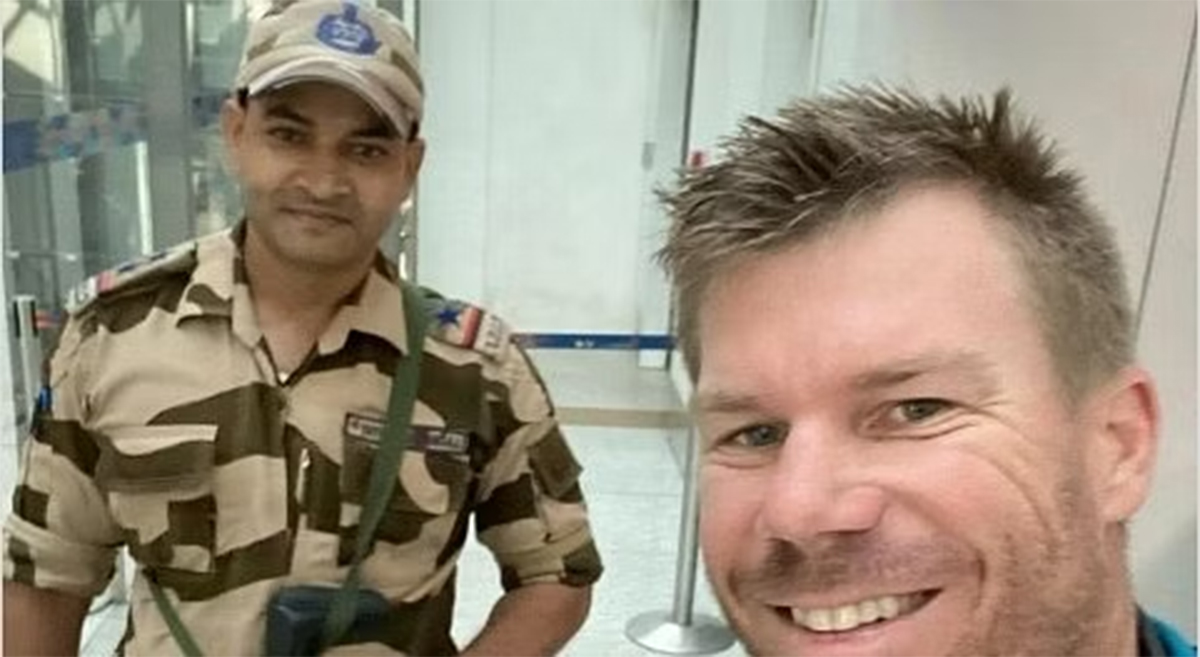 The Australian cricket team has landed in India ahead of what will be their final dress rehearsal for the 2023 World Cup. Veteran Australian opener David Warner took to his official Instagram handle and expressed their gratefulness at landing in India. He also thanked GMR Aerocity for making their transit easy.
Warner will be one of the few players most in focus ahead of the ODI series, especially due to his inconsistency in the preceding rubber against South Africa. The left-hander made only two fifty-plus scores in five innings and threw away starts consistently.
The five-time World Champions will be keen to get back in the groove after missing an opportunity to win the series in South Africa despite a 2-0 lead. The middle-order batters, including Alex Carey and Marcus Stoinis will be under pressure for consistently failing against the Proteas. With Steve Smith back in the side and Australia set to field a full-strength attack, they should be in a good stead.
The 36-year-old took to his Instagram handle and wrote:
"Always great to be welcomed back to india. We are always well looked after and well protected. Thanks so much. @gmraerocity always makes our transits so easy."
Australia won the three-game ODI series in India earlier this year:
Pat Cummins and co. should draw confidence from their success against the Men in Blue in their backyard earlier this year under the captaincy of Steve Smith. Nevertheless, India are an in-form team, having won the Asia Cup 2023.
However, the men's team's chief selector Chief selector Ajit Agarkar has announced resting Rohit Sharma and Virat Kohli for the first two ODIs. KL Rahul will captain India in Mohali and Indore,