Sonia Gandhi to take final call on Prashant Kishor's induction into Congress
Congress President Sonia Gandhi will take a final call on inducting election strategist Prashant Kishor in the party as Congress leaders are divided over the issue. According to party sources, Sonia has already started the consultation process.
Kishor has more recently worked with the Trinamool Congress and has been credited as the man behind the thumping victory of the party in the West Bengal assembly elections.
As Kishor wants a full-fledged role and decision making authority on election related issues, party leaders are averse of giving free hand to one person on the selection of candidates.
After two poll debacles, the Congress is in search of advisors. With the demise of seasoned leader Ahmed Patel, Congress has already lost an ace strategist.
Kishor has met Congress leader and party's former president Rahul Gandhi quietly a few times to discuss the party's revival ahead of several Assembly elections — including Uttar Pradesh, scheduled to be held next year, sources said.
Rahul has informally discussed the plan with the Congress leaders and sought their view for Kishor's entry into the party, and to what extent he can be given responsibility for the party's poll strategy, said party leaders who were part of these deliberations.
Kishor who has also met General Secretary Priyanka Gandhi and interim chief Sonia Gandhi in these deliberations, has given a plan to the Congress leadership and the talking points are being discussed among the senior leaders.
Kishor is likely to take political plunge soon in the Congress.
Sources said that Kishor may be appointed as General Secretary in charge of election management, but party seniors insist that giving sole responsibility of elections to one person is not a good idea as Kishor cannot be trusted in totality. However, nobody is against his induction in the party.
Since Kishor met Rahul Gandhi on July 13 and submitted his plan, many rounds of meetings have taken place within the Congress setup, and some party leaders feel his skills may be used in the elections.
The Congress is preparing for polls in Uttar Pradesh, Uttarakhand, Punjab, Goa and some northeastern states next year. Kishor has recently handled campaigns of the Trinamool Congress, the DMK and the YSRCP and has relations across party lines.
President Droupadi Murmu Gives Assent To Women's Reservation Bill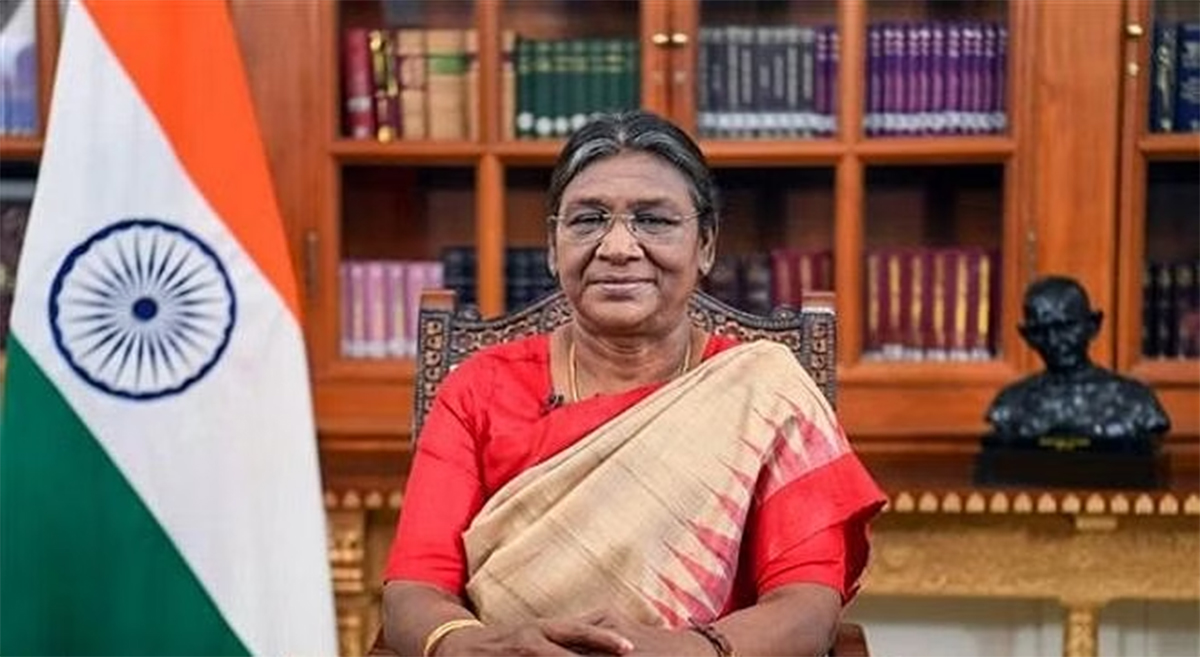 The Nari Shakti Vandan Adhiniyam has been enacted into law in India following the approval of President Droupadi Murmu for the women's reservation bill. With its transformation into an Act, 33% of seats in both the Lok Sabha and state assemblies will be designated for women. However, the implementation of this reservation will occur subsequent to the completion of the upcoming census and delimitation process. During a special session of Parliament held this month, the women's reservation bill received approval from both the Lok Sabha and the Rajya Sabha, marking a momentous achievement for the Indian Parliament, particularly as it relocated its operations to the new Parliament building on September 19.
The AIMIM was the sole opposition to the women's reservation bill, contending that it would primarily benefit savarna women since there is no provision for the reservation of seats for Muslim women representatives. Furthermore, the Congress raised concerns regarding the absence of OBC reservation and questioned the extended timeframe for implementation even after its passage in Parliament and subsequent approval by the President.
Karnataka: 44 Flights Cancelled At Bengaluru International Airport Today Amid Bandh Over Cauvery Issue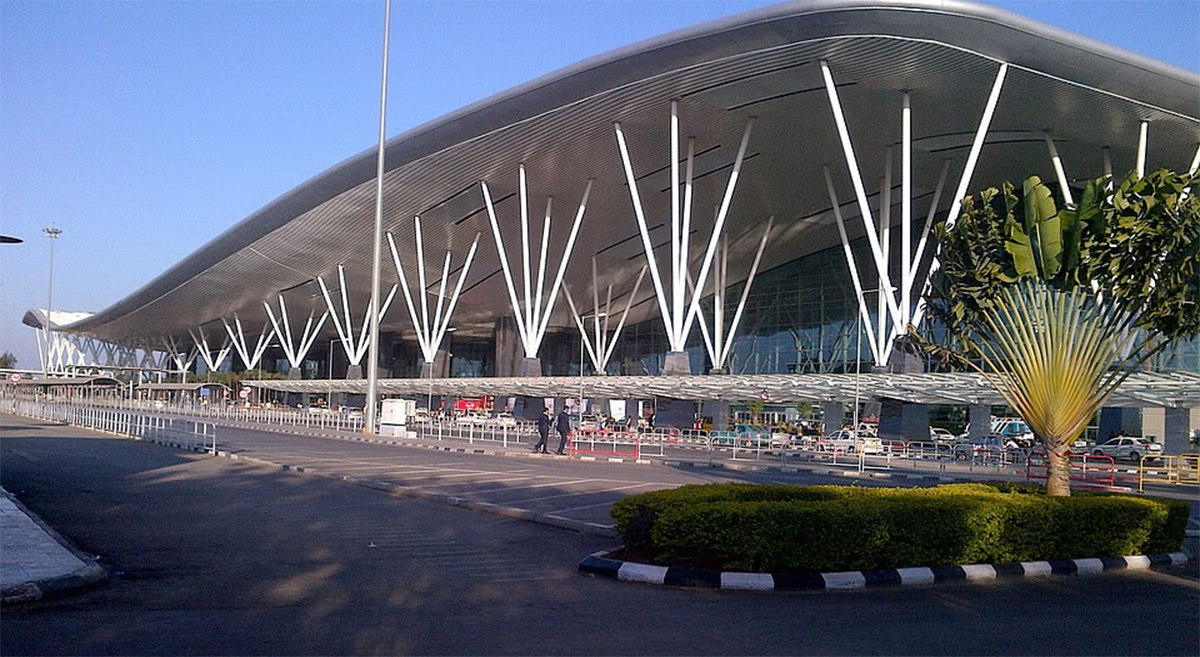 Bengaluru: Amidst a state-wide shutdown in Karnataka on Friday, Kempegowda International Airport in Bengaluru reported the cancellation of 44 flights, which included both arrivals and departures, according to airport authorities. Of these, 22 flights were inbound to Bengaluru, while the remaining 22 were outbound.
Some passengers expressed discontent, claiming their tickets were abruptly canceled, but airport officials cited operational reasons for the cancellations and assured that passengers were duly informed in a timely manner.
Pro-Kannada activists detained from airport premises
In an incident reported by India Today, five pro-Kannada activists were apprehended as they entered the airport premises, unfurling a Karnataka flag and causing a disturbance within Kempegowda International Airport. These protesters had purportedly booked flight tickets as a means to gain entry to the airport grounds.
The Karnataka bandh (shutdown) was organized by the 'Kannada Okkoota' group to protest against the release of Cauvery river water to Tamil Nadu. The shutdown found significant support in Bengaluru and other southern regions of the state, disrupting normal daily activities.
To maintain order, authorities imposed prohibitory orders under Section 144 of the Criminal Procedure Code in Bengaluru Urban, Mandya, Mysuru, Chamarajanagar, Ramanagara, and Hassan districts. Additionally, schools and colleges were declared closed for the day, and the shutdown was scheduled to be in effect from 6 am to 6 pm.
Response to shutdown
In response to the shutdown, most information technology companies and other firms in Bengaluru allowed their employees to work from home to minimize disruptions caused by the protest. 
Many businesses, shops, and eateries in the Cauvery basin districts, particularly Mandya in the southern part of the state, remained closed. Private vehicles were also off the roads in these areas. The Karnataka Film Exhibitors Association supported the bandh, resulting in the cancellation of film screenings at theaters across the state until the evening.
'Don't Have House In My Name, But My Govt Made Lakhs Of Daughters House-Owners': PM Modi In Gujarat
Prime Minister Narendra Modi on Wednesday said he does not have a house in his name, but his government turned lakhs of daughters in the country house-owners.
PM Modi, who has been on a two-day visit to Gujarat starting Tuesday, was speaking at the launch of various development projects worth over Rs 5,000 crore, including projects worth Rs 4,500 crore related to education sector, in Bodeli town of tribal-dominated Chhotaudepur district of Gujarat.
Don't have house, but gave houses to lakhs of daughters: PM Modi
"Since I spent significant time with you, I know the issues faced by the poor people and I have always tried to solve those issues. Today I am satisfied because my government has built four crore houses for the people across the country. Unlike previous governments, a house for the poor is not just a number for us. We work to provide dignity to the poor by building houses for them," he said.
"We are building houses as per the needs of the poor, that too without the presence of any middlemen. Lakhs of houses were built and registered in the names of our women. Though I don't have a house in my name, my government made lakhs of daughters house-owners,' he said.
PM invokes World Bank president's comment
Modi also noted that World Bank president Ajay Banga was so impressed with the Gujarat education department's command and control centre in Gandhinagar, called as 'Vidya Samiksha Kendra', that he urged him to start such centres across the country.
"The World Bank president (Ajay Banga) recently visited the Vidya Samiksha Kendra (in Gandhinagar). During out meeting, he urged me to start such centres in all districts of India and said the World Bank is ready to be a part of that project," he said.
The PM said the new National Education Policy (NEP), which was left in limbo for three decades, was finally introduced by his government.
Without mentioning any names, PM Modi also attacked the opposition saying "they indulged in politics of reservation".
"But until I became chief minister, no science school was functional in tribal areas of Gujarat…How will you get admission in medical and engineering colleges if you do not have science schools," he said.