Somy Ali Calls Ex Salman Khan 'Dumb, Illiterate As****e' In Deleted Post, Claims Instagram Account Was Hacked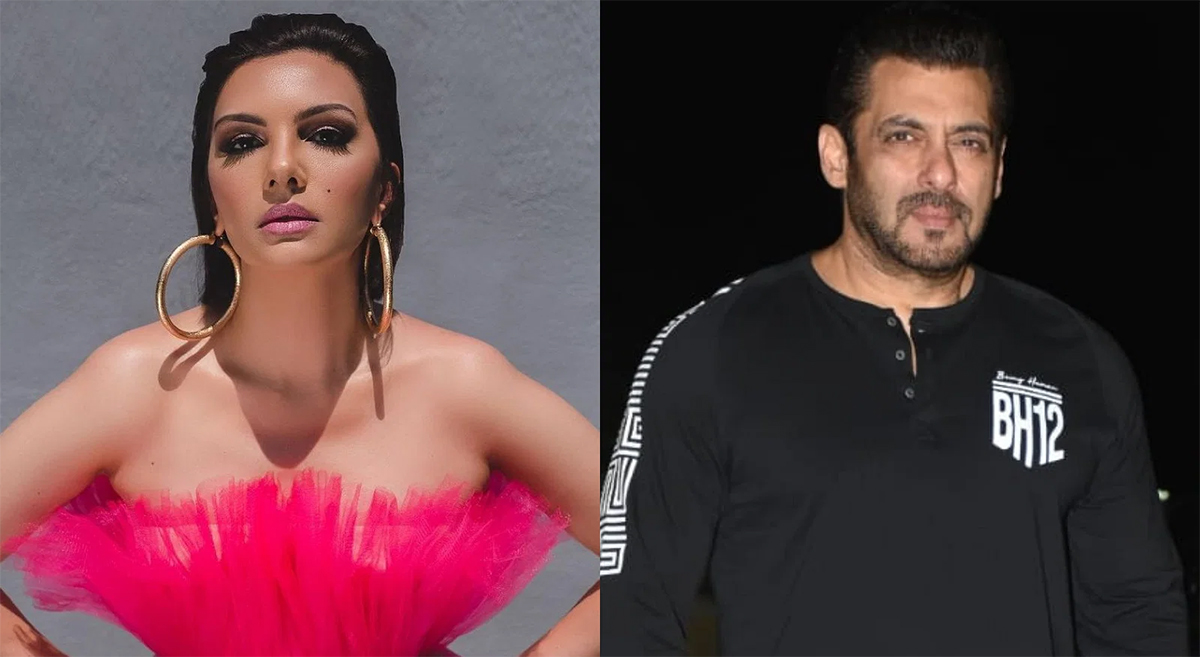 Actress-turned-social activist Somy Ali has issued a clarification and revealed that her Instagram account was recently hacked. Her statement comes after she slammed her ex-boyfriend Salman Khan in the now-deleted post. The post went viral in no time, however, Somy has stated that it was not shared by her.
Somy said, "I have not posted anything derogatory. My most recent post was a celebration of Ganpati, a festival I cherish. I was missing the festivities and decided to share my sentiments online after observing the fervor of Ganpati celebrations across social media platforms. Unfortunately, my Instagram account has been compromised on several occasions, so this incident doesn't come as a surprise. I have taken immediate action by changing all my passwords to secure my account further."
Somy also said that she understands the importance of maintaining a positive and respectful online presence. "I would never engage in behavior that could harm the reputation of my organisation or myself," she added.
The former actress also revealed that she has been a 'victim' of account hacking multiple times in the past. "While I understand that some may find it difficult to believe, hacking social media accounts is unfortunately a common occurrence in today's digital landscape. Anyone who is internet-savvy knows how easily it can happen. I appreciate the support and understanding of those who know me and understand my commitment to respecting all individuals."
The now-deleted post featured a monochrome throwback picture of Somy. The caption of the post read, "You took it all and still you thrive @salmankhan for taking it all from a 16 year old child. You are disgusting just like your father who abused your mother for years."
It further read. "And you #pu**y @beimgsalmankhan couldn't even protect your mother. Sadly to watch your mother being abused as a kid and then have your father as your idol. You dumb illiterate asshole. You beat, Shaheen, Sangeeta, somy, and many more. Katrina even called me when I was in my master program. I will let my autobiography say it all. As for you Oldman, it's over for because you didn't to my namaaz and my@mannat. Allah literally hates you for forcing me to kill Sukoon. At 17."
The post was also liked by actress Manisha Koirala, who worked with Salman Khan in the film Khamoshi.
Somy often lashes out at Salman, and in the past, she also called him 'woman beater' and 'sadistic'. The former actress has also said in one of her earlier interviews that the memories of her relationship with the Bajrangi Bhaijaan actor still haunt her.
Somy and Salman had worked together in the 1992 film Buland, however, it never made it to the theatres. She is known for her role in the 1997 film Chupp. She has now dedicated her life to social activism, championing women's rights in South Asia through her NGO.
Bread Pakode Ki Kasam, Kabhi Dhokha Nahi Doonga: Virat Kohli's Rehashed Dialogue From Anushka Sharma's Band Baaja Baaraat Goes Viral On Social Media
Anushka Sharma and Virat Kohli, unquestionably among the most adored celebrity couples in popular media, mark their 6th wedding anniversary today. Well-wishers are showering them with greetings on social media, and the internet is brimming with congratulatory posts for Virushka.
It may also be noted that one of the reasons why the couple enjoys massive love and adulation, everywhere they go is because of their ability to keep it real and candid, without any artifice.
They aren't afraid to be themselves and goofy and videos of the public appearances together often bring a lot of hope and happiness for their fans
As they celebrate their special day, the social media is filled with a plethora of nostalgic photographs and videos capturing the couple's intimate family moments and widely publicized appearances, creating a buzz.
In such instances, a past video of the couple's joint participation in a promotional event for a brand is gaining traction on social media and becoming a viral sensation.
Anushka and Virat were seen in attendance for a brand event that they both promote. Anushka and Virat were asked to enact a key scene from the former's famous 2010 hit Band Baaja Baaraat.
Anushka says, "pyar vyapar ki jodi kabhi nahi baithi. Na bhai, main toh single hi best hoon" (Love and business do not go hand-in-hand. No friend, I'm best being alone). To which, Virat carefully thinks it over before quipping, "Business kar le mere saath. Bread pakode ki kasam, kabhi dhokha nahi dunga" (Do business with me. I swear upon Break Pakora, I will never cheat you)
Although the mentioned video had gone viral in May 2023 during the event, fans are now revisiting and sharing clips even more fervently today as Virushka celebrate a remarkable milestone together.
THE VIRUSHKA LOVE STORY
Anushka and Virat supposedly met for the first time in 2013 during a television commercial shoot, sparking a love that endured despite relentless media and public attention. They sealed their commitment by exchanging vows at an ancient villa in Tuscany, Italy. The two are now proud parents to their baby girl Vamika, whom they welcomed on January 11, 2021.
Akshay Kumar, Tiger Shroff & Disha Patani Play Friendly Volleyball Game With Bengal Warriors
Bollywood actor Akshay Kumar gave his fans a sneak peek into his off-screen adventures as he recently attended a Pro Kabaddi League event. On his official Instagram account, Akshay shared a fun-filled video featuring Disha Patani and Tiger Shroff, showcasing their camaraderie. The video shows them participating in a friendly game of volleyball with the players of Bengal Warriors, the team of Pro Kabaddi League.
In the video, Akshay is spotted wearing a blue jersey. While Disha is seen in comfy shorts and a t-shirt, Tiger is shirtless.
"Just before the beginning of the Pro Kabaddi League, got a chance to play a friendly game of volleyball with my @bengal.warriors. Glad to see you guys shining in the league so far. Proud of #AamarWarriors," Akshay captioned his post.
He added in the caption, "And it was double the fun when @tigerjackieshroff and @dishapatani joined in!! Guess karo hum jeete ya nahi?"
As Akshay displayed his skills on the volleyball court, fans flooded the comments section with heart emojis. Some users also praised the actors' fitness in the comments section.
Akshay, also known as the 'Khiladi' of Bollywood is a true sports enthusiast and he often shares videos and pictures that show him engaging in various games. In August 2023, a video had gone viral in which Akshay was spotted playing volleyball with Tiger Shroff and Varun Dhawan.
Meanwhile, on the work front, Akshay will be seen with Disha for the first time on screen in Welcome To The Jungle. On the other hand, he will be seen with Tiger in Bade Miyan Chote Miyan.
Animal Director Sandeep Reddy Vanga Stuck In US Parking Lot As Fans Mob His Car
Ever since Ranbir Kapoor's film Animal hit the big screens last week, a section of viewers have opened fire at the film for its misogyny and showing women in a derogatory manner, others are heaping praise over the cast for showing their acting prowess. Not to mention, the film's director Sandeep Reddy Vanga, is also receiving his share of love and admiration from fans, not just in India, but also overseas.
A video going viral on social media shows Vanga at an event in Dallas, US, after which fans mobbed him. Also, some did not let his car move from the parking lot leaving him stuck for a while. Watch the video below.
Vanga has previously helmed films like Arjun Reddy and its Hindi remake Kabir Singh. 
Animal also stars Rashmika Mandanna, Anil Kapoor, Bobby Deol, Shakti Kapoor, Prem Chopra, and Triptii Dimri in pivotal roles. 
The film revolves around Ranbir and his troubled relationship with his father Anil Kapoor. His obsession with his father and constant yearning for approval and validation transforms him into growing up as a fierce and violent Alpha male. He is seen threatening everybody who comes in the way of his love for his father. Rashmika plays Ranbir's love interest while Bobby essays the antagonist in the film, who makes a stylish yet menacing appearance.
The film has received massive love from the audience and the craze for the film doesn't appear to be ending anytime soon. It successfully entered the Rs 300 crore club in just one week of its release.
Despite a duration of 3 hours and 21 minutes, and an 'A' certification, the film manages to garner footfall in theatres.
Animal hit the big screens on December 1 in 5 languages- Hindi, Telugu, Tamil, Kannada, and Malayalam. It faced a big Bollywood clash with Vicky Kaushal's Sam Bahadur.