Sohail Khan And Seema Khan file for divorce after 24 years of marriage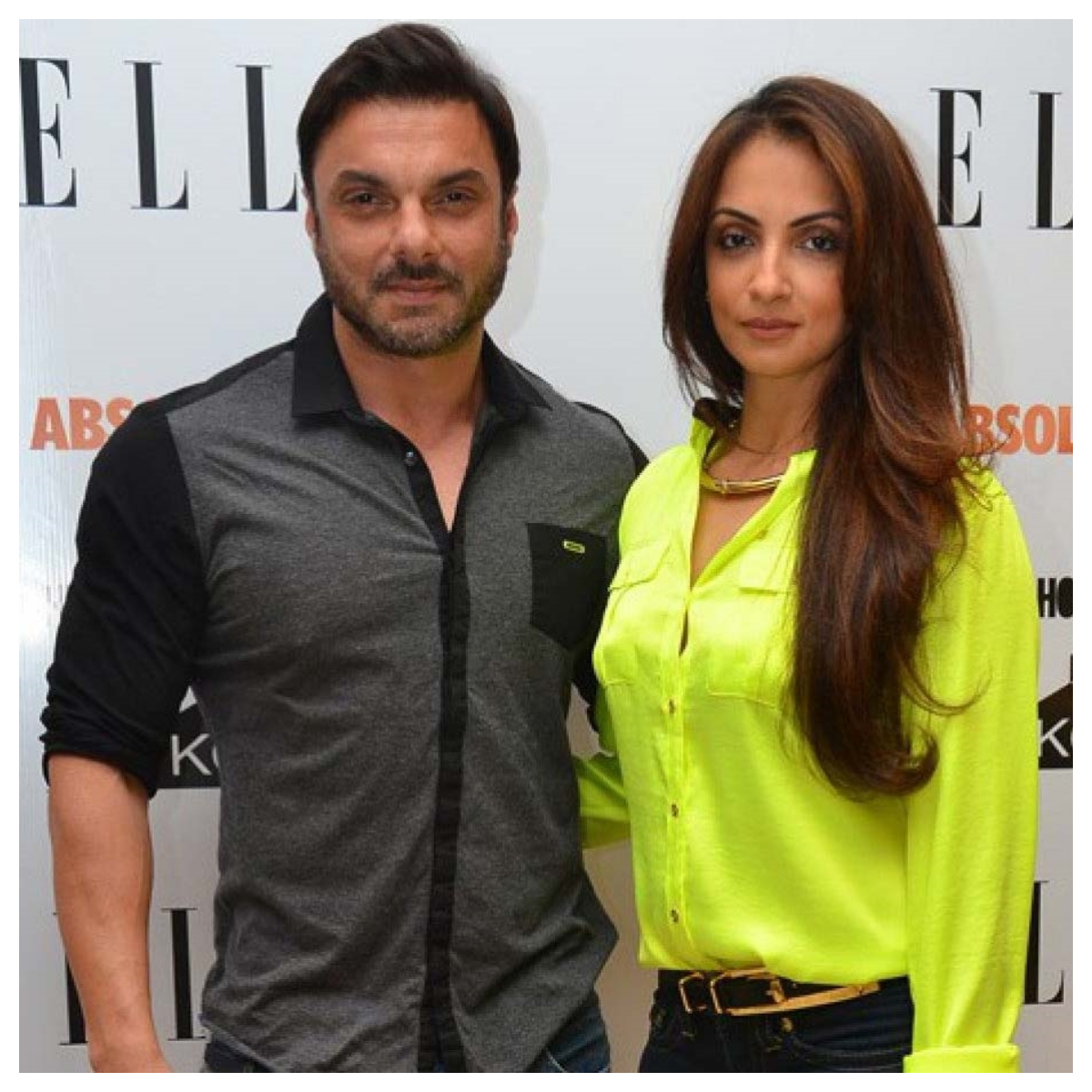 Actor- producer Sohail Khan and Seema Khan have decided to end their 24 years long marriage. They got married in 1998. The two were living separately for a while, now they have come to the conclusion to go separate ways as well.

They both have filed for divorce at Mumbai Family Court. The decision taken by them was of last minute. They even decided not to put their divorce news in limelight and keep it private. They were living separately for the past few years so the decision on divorce wouldn't be that much of overbearing for both
Varunn Jain opens up on working in the web series 'Dhappa'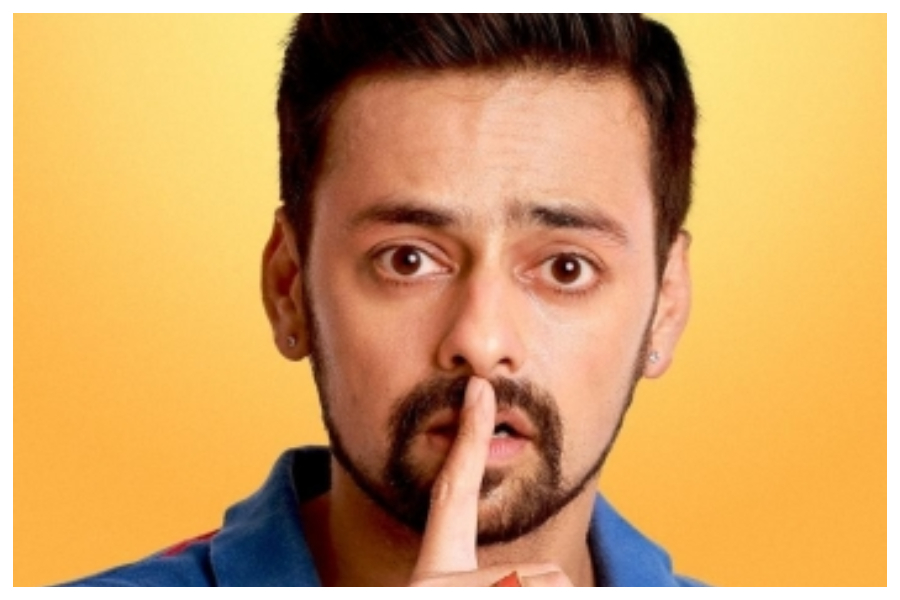 Actor Varunn Jain, who currently plays the parallel lead role of Chirag Modi in the television show 'Tera Mera Saath Rahe', feels love stories in small towns and cities are different from each other.
The actor will also be seen in upcoming romantic series 'Dhappa'.
He says: "Love stories in cities and villages still differ in our country. Cities are filled with people from different walks of life. People here are more vocal about their partners and romance without any hesitation. At times living relationships are also welcomed here unlike small towns. Small towns are also a wonderful place to fall in love. And major responsibility for these couples is to keep their love stories a secret. They romance either on call, chats or in gestures."
He continues adding that the stories will be a laughter ride for viewers.
He adds: "Rural setting where lovers can fall for one another under the stars. But city love stories give the two lovebirds a chance to slow down amid the backdrop of a bustling city, full of good food, art, music, and so much more. So, our series 'Dhappa' is a romantic laughter ride and will be a treat to my fans."
The upcoming show 'Dhappa' brings five love stories full of romance, challenges and fun. The series is directed by Anil V. Kumar and Varunn is excited to work with him.
He says: "I had a good time shooting with our director Anil sir. He is fabulous and I wish to work, too, along with him. I will be seen essaying the role of Sanjay in the series. It is a challenging and completely fresh role compared to all that I had essayed before."
Varunn is best-known for playing the role of Mohit in the popular television show 'Diya Aur Baati Hum' and has also featured in shows like 'Kaali – Ek Agnipariksha' and 'Pehredaar Piya Ki'.
Deepika Padukone shares heartwarming 'Period Story' to raise awareness
Ahead of the World Menstrual Hygiene Day, Bollywood star Deepika Padukone, who is the member of jury for the 75th edition of Cannes Film Festival, shared her 'Period Story' in a short film in order to raise awareness and overcome the menstruation taboo.
In the special video, Deepika can be seen recollecting her childhood story of being educated about the period even before her school started menstrual education.
The actress, in the video, says: "I will never forget this moment where my best friend (Divya) and I were sat down by both of our mothers and her mom took charge of guiding us about periods – from explaining 'what periods are' to 'why it happens'."
"I am really grateful for how she took us through this conversation with extreme comfort, empathy, and patience. I look back on it as one of the most notable moments while growing up, and I wish to spread the word across the world in a similar manner", the "Chennai Express" star added.
The 'Period Story' is a special video by fem-tech brand Nua.
Ravi Ramachandran, Founder, and CEO, Nua, in a statement, called it "a conversation that does not deserve a hushed tone. For children, be it girls or boys, parents need to start the conversation with them early and slowly so that their understanding can be built before puberty hits".
"It is also essential that as you build their knowledge on the topic, you guide them through it with utmost comfort and patience so that they never take it as an uncomfortable topic."
Akshay Kumar-starrer 'Prithviraj' name changed to 'Samrat Prithviraj'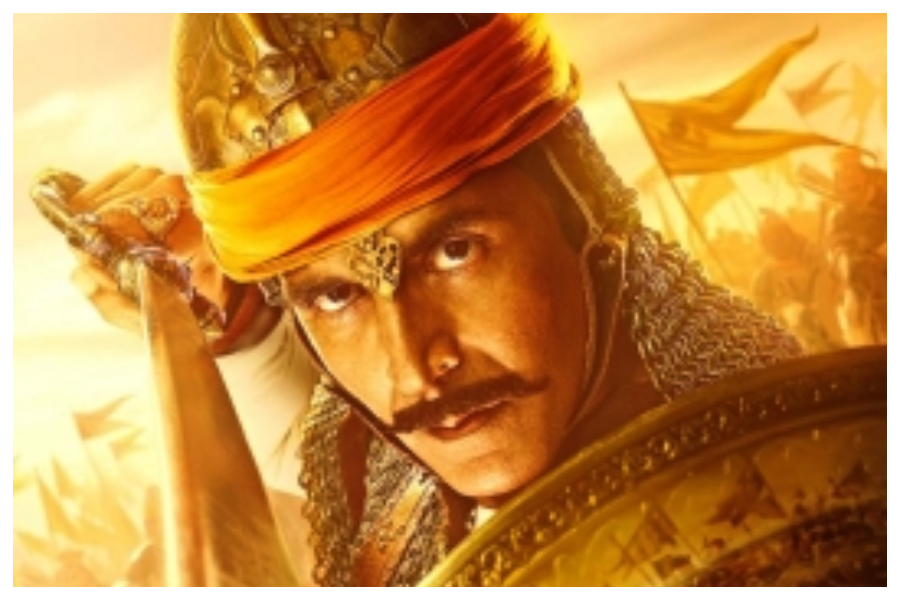 The title of Bollywood star Akshay Kumar's upcoming film 'Prithviraj' has been changed the film is now called 'Samrat Prithviraj', according to a letter issued by Yash Raj Films.
The letter has been sent to the Shree Rajput Karni Sena. The move comes after a Public Interest Litigation (PIL) by Shree Rajput Karni Sena, through Advocate Raghavendra Mehrotra.
The letter reads: "We, Yash Raj Films Private Limited, have been one of the leading production houses and distribution companies since its inception in the 1970s and continue to grow as one of India's largest film studios. We have produced some of the most iconic films in the history of Indian cinema and have goodwill from over 50 years in the entertainment industry."
"We are committed to constantly creating and producing content for enjoyment of all audiences."
"The letter further read: "We sincerely appreciate your effort in alerting us about your grievance in relation to the current title of the Film, and assure you that we did not, and do not, intend to hurt the sentiments of any person(s) or disrespect the late king and warrior, Prithviraj Chauhan.
"In fact, we wish to celebrate his bravery, achievements, and contribution to our nation's history, through this Film."
"As per the multiple rounds of discussions between us, and to peacefully and amicably resolve the raised grievance, we will change the title of the Film to 'Samrat Prithviraj'.
"We are highly appreciative of the mutual agreement reached between us that you have no further objections with regards to our Film and that all other points raised by you earlier are no longer a point of contention between us. We thank Shri Rajput Karni Sena and its members for understanding our good intentions pertaining to the depiction of the great warrior in the Film."