Shehnaaz goes bold and beautiful in new photo-op
Popular 'Bigg Boss 13' contestant Shehnaaz Gill stunned all her fans and followers as she looked gorgeous in her picture on social media.
Shehnaaz posted a set of pictures on Instagram, where she is seen wearing a black lacy leotard. She is seen sitting on the floor as she posed for the camera.
The actress and singer, who is fondly called 'Katrina Kaif of Punjab', completed her look with reading glasses, a leopard print scarf and chose a long-bob haircut.
"With some stories, you really can't rush things. And it's often best just to sit back and enjoy the journey for what it is…"she wrote as the caption.
Shehnaaz and her 'Bigg Boss 13' close friend and actor Siddharth Shukla recently entered 'Bigg Boss OTT' as guests.
Al Pacino 'excited' to welcome fourth child after paternity test
Hollywood star Al Pacino is looking forward to becoming a father again at the age of 83.
The Academy Award-winning actor will welcome his fourth child into the world in just a few week's as his 29-year-old girlfriend Noor Alfallah is eight months pregnant, his spokesperson has confirmed.
Now an insider close to Al has claimed that he has "always loved" being a dad so is looking forward to the new arrival. "Al loves being a father and always has. He is excited. Being a parent is and always was an important part of Al's life," the insider told People, reports aceshowbiz.com.
Al and 29-year-old Noor, who previously dated Sir Mick Jagger and billionaire Nicolas Berggruen, have been romantically linked since April 2022 when they were pictured having dinner together.
The "Scent of a Woman" actor previously explained he "gets a lot" out of fatherhood and finds it "upsetting" not being involved in his children's lives. He told The New Yorker in 2014, "I'm responsible to them. I'm a part of their life. When I'm not, it's upsetting to me and to them. So that's part of the gestalt. And I get a lot from it. It takes you out of yourself."
Three years ago, Al's ex-girlfriend Meital Dohan admitted one of the reasons why their two-year romance came to an end was because the "Godfather" star – who is 39 years older than her – didn't want to have any more children.
She told the Daily Mail newspaper at the time, "It was one of the most incredible love stories of my life, but there was an acknowledgment that we're both at different places in our lives. Two years is a long time and I was like, 'We love each other, but where is this going?' "
"I really want to have kids. It's harder when someone's that much older than you, because IAstill have a family to build, while he already has a family," she added. "At his age, it's a rigid decision.
Tom Cruise 'would love to meet someone special' after three failed marriages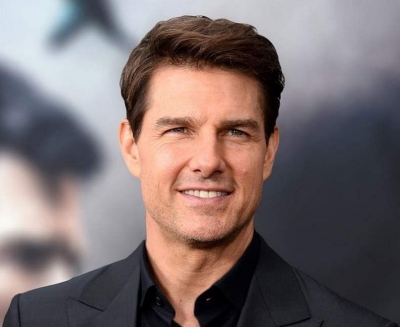 Hollywood star Tom Cruise has been married to Hollywood stars Mimi Rogers, Nicole Kidman and Katie Holmes, with the actor most recently being romantically linked to Shakira.
The unlikely pair met at the Formula 1 Grand Prix and while it seems Tom was "very interested in pursuing" the singer, she wasn't so keen, reports
A source has revealed Tom's friends have now given him some dating advice as he searches for "the one."
The comments come after it was revealed Shakira "begged" Tom to "stop flirting with her" as the situation became "too much" for her following her painful split with Gerard Pique.
The 46-year-old singer and Barcelona defender, 36, announced their shock breakup in June last year after 12 years together.
Gerard has since moved on with Clara Chia Marti, 24.
"She doesn't want to embarrass or upset him, but there's no attraction or romance on her part – she was just being friendly. She's flattered but not interested," an insider told Heat Magazine.
The insider added that Tom has been searching for the right woman for years and said he has "the highest standards" and won't settle for "second best" in a potential lover.
Yaariyan 2 director duo not paying salaries, allege film crew
Several technicians and crew working for directors Vinay Sapru and Radhika Rao have claimed that the couple has not paid them for their work on the upcoming film Yaariyaan 2. Sources at Naigaon Police Station have confirmed that they have got a complaint from a man named Sumitkumar Mishra, who has alleged that people like him who worked as technicians and workers have not been paid for almost a year. He has alleged that the director duo now avoid even talking about payments.
Villagers await payments
The filmmakers have also not paid locals at a Versova village whose boats they hired for the shoot. According to Raju Kathin, one of the fishermen, 12 to 13 people are awaiting payments.
"They rented four of our boats and used 13 people for their shoot. When we asked for money, they denied even meeting us. We are owed lakhs of rupees at this point. We are waiting for the man who connected us to Sapru and Rao. Once that happens, we will go to Versova police to register a complaint," Kathin said.
Matter to be dealt with by courts
Meanwhile, according to Naigaon police, the matter is a civil issue, which means it will be dealt with by the courts. The police did try to contact Sapru and Rao, but they did not respond to any calls or messages, an official said. "We have summoned them to be present at our police station on June 5. We will take it forward from there," the official said.
The News Agency contacted Sapru to know his side of the story. He told that he would call back, but did not do so. Meanwhile, Rao, when contacted said: "I really can't talk about it." Yaariyan 2 is produced under the banner of T-Series and will be released on October 20.