SA batters taking responsibility meant they valued their wicket: Elgar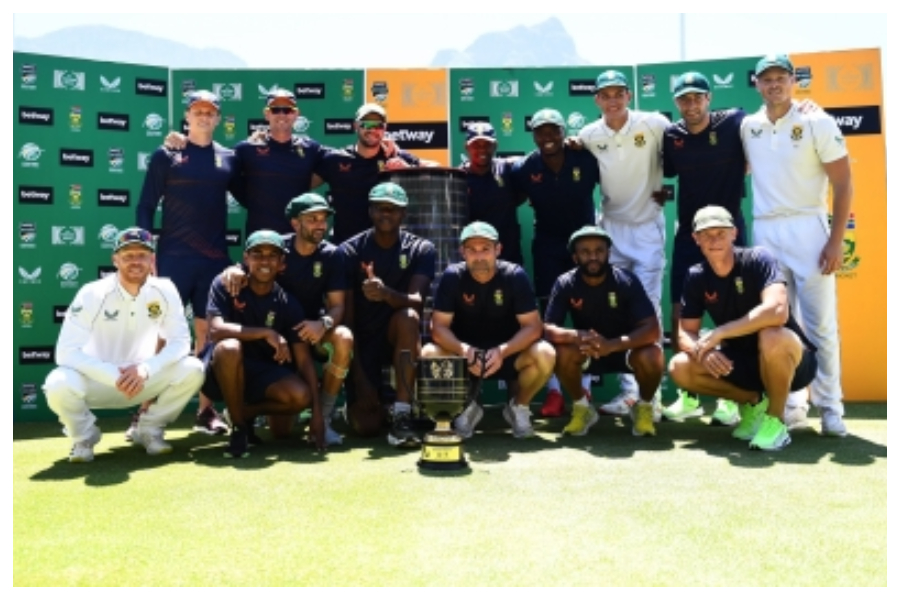 South Africa batters taking responsibility ahead of the second match at the Wanderers meant valuing their wicket a lot more, reckons captain Dean Elgar.
After the first Test at SuperSport Park in Centurion, where South Africa couldn't cross 200 in both innings and lost by 113 runs, the hosts came back strongly to chase 240 and 212 twice to win the three-match series against India 2-1. It was also the fifth time South Africa won a series after being 1-0 behind.
"It's the guys taking the responsibility, that ties into the conversations I had with the team prior to the second game. Guys taking responsibility meant they valued their wicket a lot more. Soft dismissals and lapse of concentration are kinds of errors which hinder your series and ultimately got us loss in the first game. I am very, very happy that the guys responded well and responded to what's being given to them and have to fulfil those roles, especially from a batting point of view," said Elgar in the virtual press conference.
"It just shows the characters within out set-up and are willing to learn still. They don't play with ego, which is a great thing for me. Being able to speak to them openly knowing that they will take on board and it will be constructive chats. Ultimately, it's them taking a lot more responsibility, respecting their batting positions and valuing their wicket lot more," added Elgar.
It was also the fifth time South Africa won a series after being 1-0 behind. Talking about the highs and lows in the series for the hosts, Elgar remarked, "I think there were so many lows with regards to the first game. Losing the first game of a home Test series is never ideal. I think it's a South African trait that you always start slow and almost have to be 1-0 down to actually wake up and realise that our backs are against the wall.
"Lows will be the few little disciplined things on-field that we needed to rectify. Giving extras was something that was a massive concern for me. Luckily, that didn't bite us on the back side. I think I will take a few days to actually sit down and break everything up to reflect and try to be better in those areas."
But it was the bounce-back ability of South Africa which delighted Elgar.
"The guys responded beautifully to that. Highs are obviously the performances of Keegan (Petersen), Marco Jansen, KG (Kagiso Rabada), Lungi (Ngidi) at times brought his part as well. Guys like Temba showed a great lot of qualities with regards to batting, composure, calm and gave you a peace of mind knowing that he is at the crease and things are under control and will be okay."
Amongst the gains for the Proteas was the emergence of Jansen, who picked 19 wickets in his debut Test series at an average of 16.47. Jansen, brought in for an injured Anrich Nortje, was impressive in taking the wickets of the Indian batters on a consistent rate after his figures of 1/69 in the first innings at Centurion.
Elgar was understandably happy with the all-rounder's show in the series.
"He was always a bit of a doubtful selection with regards to if he will play in the final eleven. With the attributes he has, the strengths, his tall height and can bowl at 135 and a lot quicker than how old he is, which is huge strength for him. His bounce, presence and intimidation he has without saying a word, is a massive strength."
The 34-year-old Elgar signed off by predicting Jansen to be a big asset for South Africa in future.
"I see him going in only one direction and that is up. Hopefully, he understands and respects what he has achieved throughout this Test series because his career has come along in a massive nature. He was brilliant for us, first Test series against India can be daunting for a guy. He tends to operate in a little bit more of mature manner.
"He's only 21 years old but the way he conducts himself on the field, speaks and communicates with me is one of someone who's played quite a few Tests and has been around for quite a few years, which is another great attribute to have as a young player. He is also a great team man and always ready to have a laugh with the guys. I don't think he takes himself seriously, which is a tick in the right box and would like to think that he has a bright future for South Africa."
Australia to tour Pakistan with a full-strength squad, says George Bailey
Chief selector George Bailey on Tuesday confirmed that no Australian player has asked to be left out of the squad that is set to embark on their first tour of Pakistan since 1999.
Bailey added that the selection will be solely based on managing their workload.
"I believe the boards are still working through some of the minor details around that tour, so once that gets the formal tick of approval then we'll announce the squad post that, but we're reasonably well down the track," Bailey was quoted as saying by Cricket Australia's website.
"The two (security) briefings that I've sat in on, the security sounds very, very robust."
The tour is set to start on March 3. It will consist of three Test matches to be played in Karachi, Rawalpindi and Lahore and will be followed by a three-match ODI series from March 29 to April 2. A lone T20I will be played on April 5.
The last time Pakistan had an ICC event on its soil was when it co-hosted the 1996 World Cup along with India and Sri Lanka. The terrorist attack on the Sri Lankan team bus in 2009 ensured Test cricket remained out of bounds until 2019.
In 2020, before the T20 World Cup, New Zealand and England had pulled out of the tour of Pakistan citing security concerns.
Hockey: France join Men's Pro League, to start campaign against India on Feb 8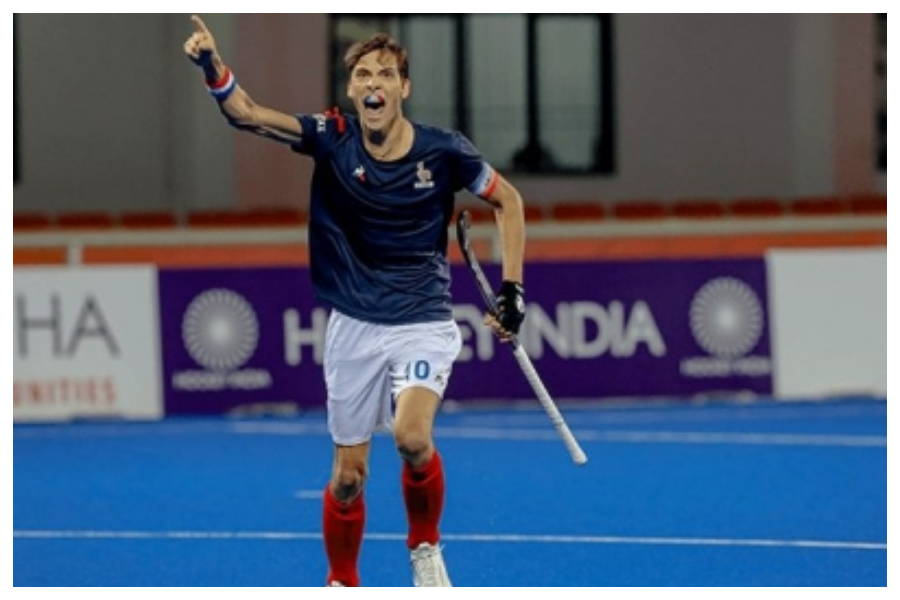 Canada have withdrawn from the Men's FIH Pro League due to the Covid-19 pandemic and the International Hockey Federation (FIH) has called up France to take place in the third edition of the Series. France will take on India in their opening match on February 8.
"After Canada eventually pulled out due to Covid-related issues, FIH had contacted the next best teams, according to the FIH World Rankings, to invite one of them to replace Canada. France have accepted the invitation and, as the highest-ranked team having done so, will join the global home-and-away league for this season," the FIH informed in a release on Tuesday.
As Canada, along with South Africa had been included in the men's FIH Pro League in place of Australia and New Zealand, who had pulled out last year citing Covid-19 related travel restrictions by their respective countries. As Canada and South Africa were included only for the ongoing third edition of the Pro League, France too will participate in the current edition and will be left out once Australia and New Zealand return to the field for the fourth edition in 2023.
"As communicated earlier, France's participation in the FIH Hockey Pro League is planned for this third edition only. Indeed, Australia and New Zealand, who are not playing the current season due to Covid-related international travel constraints, are expected to come back for the fourth edition (2022-2023)," the FIH release said.
French, who will host the next Olympics in Paris in 2024, will play their first match on February 8 against India, in Potchefstroom, South Africa, and meet the Netherlands on February 9.
France have qualified for the next Men's World Cup, which will be played in January 2023 in Bhubaneswar and Rourkela. The French Men's Junior team recently claimed the bronze medal in the Men's Junior World Cup in Bhubaneswar, with France captain Timothée Clément crowned Best Player of the Tournament.
"It is great news that France are joining the FIH Hockey Pro League for the current season. As hosts of the next Olympic Games, being part of such a top-flight competition involving the best teams in the world can only be a positive move for the French team as well as for the growth of hockey in the country," FIH CEO Thierry Weil was quoted as saying in the statement.
The first FIH Hockey Pro League matches of the year will involve the women's teams of China and India. They will take place on January 31 and February 1 in Muscat, Oman, where both teams are currently playing the women's Asia Cup 2022.
Sune Luus to lead South Africa in West Indies ODIs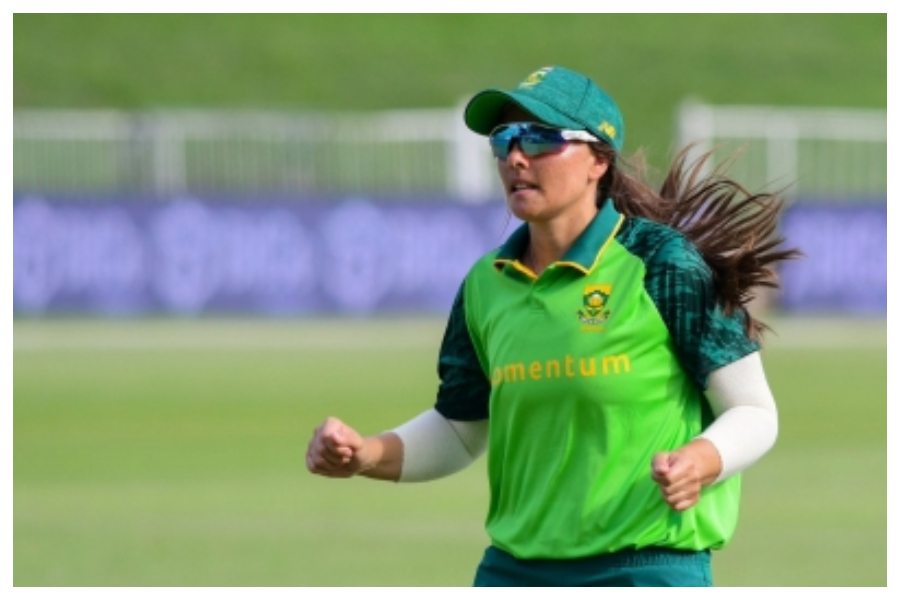 All-rounder Sune Luus will lead the 18-member South Africa women's squad against West Indies in a five-match ODI series starting January 28, the Cricket South Africa (CSA) confirmed on Tuesday.
The 26-year old Luus will lead a side that is missing senior players — regular captain Dane Van Niekerk (ankle injury) as well as Lizelle Lee (Covid). Chloe Tryon will serve as Luus' deputy in the series.
"Sune has really managed the captaincy quite well in the absence of our leaders, Dane and Chloe, and we are quite excited to be giving her the role again and in our conversations with her, she really rolled out the pathway for us, getting through the West Indies tour and for the World Cup," said Clinton du Preez, Convenor of Selectors.
"We are quite happy to have her back in that role and I am sure the leadership and the senior players in the team will give her massive support. Chloe as the vice-captain is a great combination between the two individuals and personalities and we think it will be a balanced approach for our successes," he added.
The squad also includes key players such as Shabnim Ismail, Mignon du Preez as well as Laura Wolvaardt, who was the second-highest run-scorer (161) when the two teams last faced each other.
Meanwhile, off-spinner Raisibe Ntozakhe is among those picked in the squad. The 25-year-old hasn't been featured for South Africa since 2018 when she was suspended from bowling in international games owing to her then illegal action. She has recently been cleared to bowl.
"It's greatly important for us to fill the vacancy of Dane van Niekerk, and therefore we looked at a few options. It is also quite exciting to have Raisibe Ntozakhe back in the squad and for her to be playing international cricket again, it will be a great opportunity for her to revive her career," du Preez said.
"We are quite comfortable with the squad we have selected. It's a balanced squad and we have gone for an extended squad to give more players an opportunity to ensure that we complement the skill sets within the team.
"With the conditions up in Johannesburg, it will suit us to play against the West Indies. They are normally used to the slow, turning wickets and for now, it is a great opportunity to strike with our bowlers and to also have a balanced approach to those results," he added.
The five-match ODI series in Johannesburg serves as a World Cup preparation for the South Africa side looking to better their semi-final show from five years ago. The two sides met in a five-match series in the Caribbean last August, a series South Africa clinched by a dominant 4-1 margin.
Squad: Sune Luus (c), Chloe Tryon (vc), Andrie Steyn, Anneke Bosch, Ayabonga Khaka, Lara Goodall , Laura Wolvaardt, Marizanne Kapp, Masabata Klaas, Mignon du Preez, Nadine de Klerk, Nonkululeko Mlaba, Raisibe Ntozakhe, Shabnim Ismail, Sinalo Jafta, Tazmin Brits, Trisha Chetty, Tumi Sekhukhune