Rana Daggubati: Grateful for sharing screen with Pawan Kalyan
Actor Rana Daggubati will soon be seen sharing screen space with renowned Telugu star and politician Pawan Kalyan in their project 'Bheemla Nayak'. While Rana's look is still kept under wraps, he is excited to work with Pawan.
'Bheemla Nayak' is the Telugu remake of Malayalam film 'Ayyapayum Koshiyam', in which Pawan will be seen playing the titular character, who is a cop.
Talking about working with Pawan Kalyan, the actor told IANS: "Getting an opportunity to work with the power star Pawan Kalyan has truly been wonderful and I'm grateful to be sharing screen space with him in a film of such a grand scale. Now that the shoots have started in full force, I'm all geared up for the movies."
Besides this Rana is also awaiting the release of his film 'Virataparvam', which also stars actress Sai Pallavi.
He says all his projects are truly exciting.
"All these stories are very exciting and have appealed to me on various levels. I'm truly excited to be a part of these interesting projects," he says.
Rana is also rumoured to be part of actor Shah Rukh Khan's next film, which is being directed by Atlee. While no confirmation has been given, it is said that he will join the shoot of film starring Shah Rukh, Nayanthara and Priyamani soon.
Miss Universe Harnaaz Sandhu was bullied online after gaining weight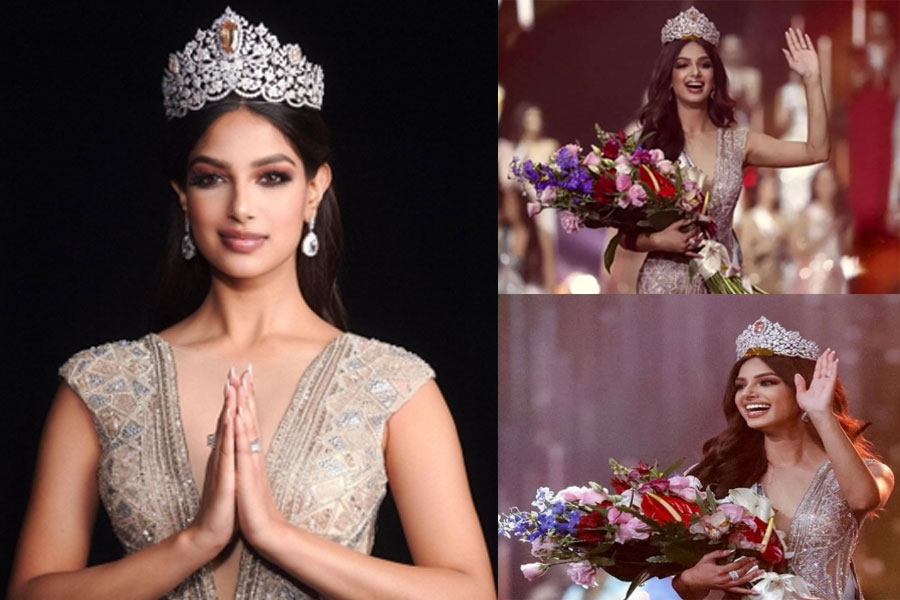 Miss Universe 2021 Harnaaz Sandhu has revealed that she gained weight since being crowned in December, but she doesn't mind the change. However, it was the online bullying that got to her and she "broke down" so many times.
"Physically I have kind of grown, got more pounds and increased my weight, which I am totally comfortable about right now," the Indian-born beauty queen told People.
The 22-year-old added: "I was bullied for gaining weight. It was kind of uncomfortable and really surprising for me to see how people started having their opinions, which should not really matter."
"It's not about how you look, it's about who you are from inside and how you treat people and what you believe in."
She says that leading up to the competition, diet and exercise was all about winning.
"I was really focused towards my goal and I was (not) thinking about my health," Sandhu said.
"The whole time we were working out, doing so many activities, and just after winning, I had almost a month just to relax."
"During that time, I actually didn't work out, and I was just eating and just enjoying that time with my family," the former Miss Universe says.
"I never realised that it would start showing on my body."
Some of the online comments were very cruel.
"I definitely broke down so many times," Sandhu admits. "Sometimes in the most unexpected times. I'm just about to go on stage or something and this whole thing comes in my mind. It's really sad."
Sandhu gained weight but also didn't feel well, and a doctor diagnosed her with allergies she never knew she had.
"I have a gluten allergy," Sandhu shares.
"I can't have wheat or anything which contains wheat. Apart from that, I also have some soy allergy (and) coconut allergies."
"I'm allergic to eggs and I kind of realised that when I came to New York," the model and actress says.
"Because (eggs are considered) vegetarian and it's known as non-vegetarian in India. It took me time to realise that the things which I was allergic to, I was still having. I didn't know."
Now that the 70th Miss Universe title holder has gotten a grasp on her health, her mindset has shifted.
"I've gone through that phase of my life where I used to feel bad about everything," Sandhu says. "Now, I started loving everything. It's okay to cry. It's okay to feel sad."
Sandhu hopes sharing her story will help others who struggle with body image and self love.
"We all are imperfect," she says.
"We need to realise that there's a point where we understand that we need to embrace our flaws and when you do that, you can conquer anything in this world."
Sunny Leone: Grateful that Bollywood accepted me with open arms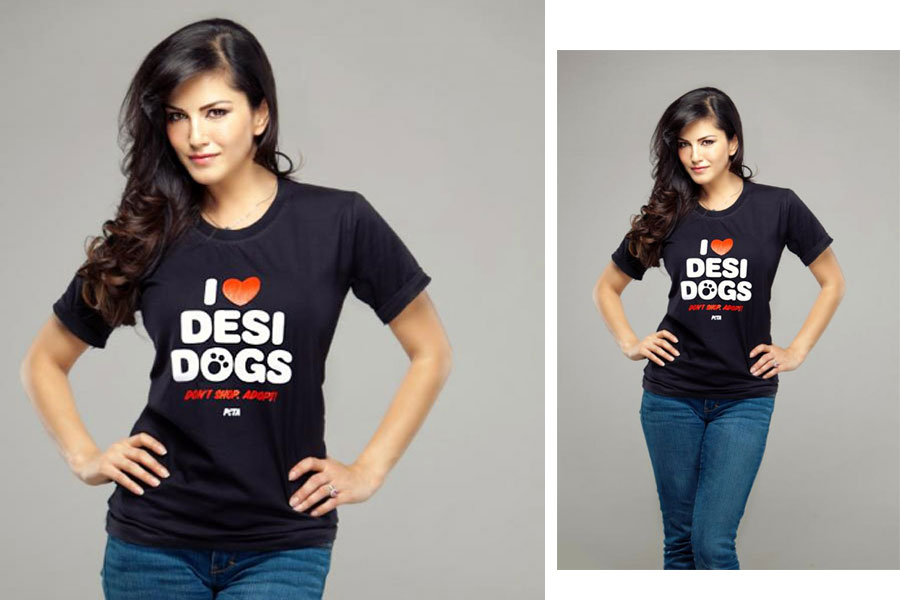 It has been a 10-year-long journey in Hindi cinema for Sunny Leone, who feels grateful that Bollywood has accepted her with open arms and that career in cinema reiterates her faith in the fact that hard work always yields result.
The actress began her career with "Jism 2" after a stint in "Bigg Boss" season 5. She then starred in the popular number "Laila" alongside Shah Rukh Khan in "Raees". She was also seen in the web-series "Anamika" among many other projects.
Talking about her journey, the actress said: "When my husband Daniel Weber and I first started working, we borrowed money from the banks to start our first company and we turned that into a successful venture.
"When Bollywood happened to us, it was the next chapter in my entertainment career. It's been an amazing journey ever since. I am humbled. The amazing love and support that my fans have showered on me has helped me scale new heights. I wouldn't have been able to do it without their appreciation.
"My journey in cinema reiterates my faith in the fact that hard work always yields results. I love my life and I love my job.
"I have a wonderful family, a great partner in Daniel, three beautiful children, a lovely home and a career that I have worked hard to put together.
"I work every day, sometimes without any offs and I have never been satisfied with where I am. I am grateful that Bollywood accepted me with open arms and I have been able to create for myself a space in an industry that happens only to chosen ones."
Kangana says negativity around 'Laal Singh Chaddha' is created by 'Mastermind' Aamir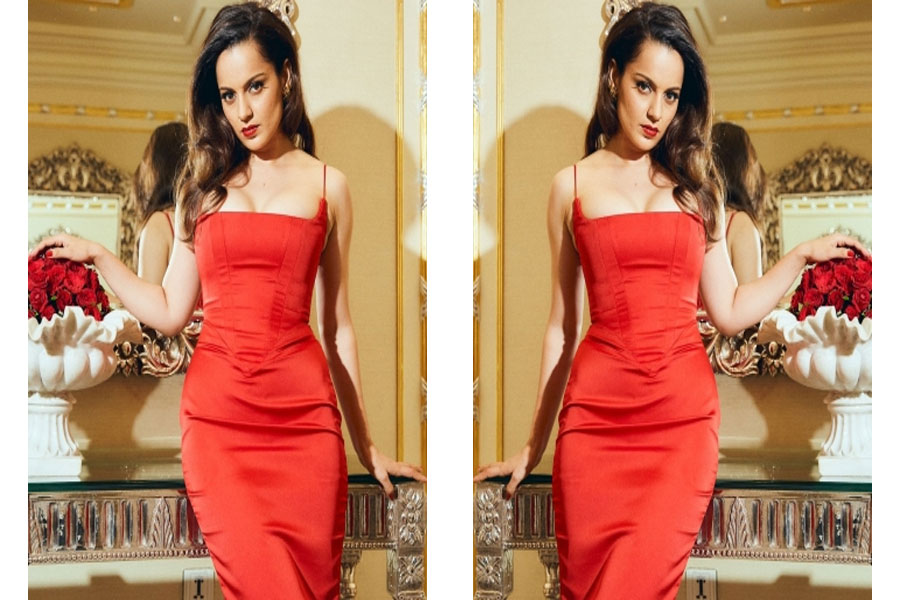 Actress Kangana Ranaut has targeted Bollywood superstar Aamir Khan, whom she tagged as a "mastermind" for skillfully creating negativity around his upcoming release 'Laal Singh Chaddha', and that he made "Hinduphobic" film 'PK'.
Kangana took to her Instagram Story where she lashed out at Aamir and asked him to stop "making it about religion or ideology".
She wrote: "I think all the negativity around upcoming release 'Laal Singh Chadda' is skill fully curated by mastermind Aamir Khan Ji himself."
"I think all the negativity around upcoming release 'Laal Singh Chadda' is skillfully curated by mastermind Aamir Khan Ji himself, this year no Hindi films have worked (barring one exception of a comedy sequel).
"Only south films deeply rooted in Indian culture or with local flavour have worked, a Hollywood remake would have not worked anyway."
She added: "But now they will call India intolerant, Hindi films need to understand the pulse of audiences it's not about being a Hindu or Muslim."
"Even after Aamir Khan ji made Hinduphobic 'PK' or called India intolerant he gave biggest hits of his life please stop making it about religion or ideology, it's takes away from their bad acting and bad films."
Directed by Advait Chandan, 'Laal Singh Chaddha' stars Kareena Kapoor Khan alongside Aamir Khan. The film is the official Hindi adaptation of Tom Hanks' iconic movie 'Forrest Gump'.
It is scheduled to hit the screens on August 11.