Pune police nab 5 for 'mass murder' of 7 close relatives, including minors
In a stunning revelation, the Pune police on Wednesday said that the seven bodies fished out of the Bheema River in the past one week, were victims of a macabre case of "mass murder" by their kin and five persons have been arrested.
As per preliminary investigations, the motive behind the murders – a couple, their daughter, son-in-law and three grandchildren – is believed to be a family feud arising out of a tragedy.
Since over a year, the victims – the Pawar family – lived in Nighoj village in Parner, Ahmednagar and the adults worked as daily wagers, Pune's Superintendent of Police, Rural, Ankit Goyal said.
After the investigations, the police managed to trace and arrest the prime accused – Ashok K. Pawar, 39, Shankar K. Pawar, 37, Shyam K. Pawar, 35, Prakash K. Pawar, 24, and woman Kanta S. Jadhav, 45.
Goyal said that all the accused-arrested are relatives of the deceased Pawar family, the motive is believed to be an old family feud, and they have been booked for charges of murder, conspiracy to murder, common intent, etc.
Their interrogation revealed that Ashok Pawar's son, Dhananjay was killed in a road accident and he blamed Mohan Uttam Pawar (whose body was fished out from the river) and his son Anil Mohan Pawar for the tragedy.
Ashok Pawar nursed a grudge against his relatives which resulted in the seven 'mass murders' committed last week, he said.
Pune police had retrieved the 7 bodies, from different locations, from the Bheema River in the vicinity of Yavat village at Daund for five days from January 18-22.
However, a major breakthrough was achieved in the case after a mobile phone was found with one of the woman's bodies fished out on January 20, said Goyal, who was flanked by the IO Rahul Dhus, Additional SP Anand Bhoite and others.
From the phone's data, the police team managed to track down the victims' relatives living in Ahmednagar who identified them from the photos and belongings, he added.
The victims were: Mohan Uttam Pawar 45, his wife Sangita Pawar, 40, daughter Rani Shyam Phulware 24, her husband Shyam P. Phulware, 28, and their three children – Ritesh, 7, Chhotu, 5, and Krishna, 3.
The first body of a woman was spotted by locals, on January 18, and after a search in the river with motorboats and divers scanning several hundred metres, the remaining victims were brought out over the next five days.
Even as the incident sent shocks among people in three districts, the Pune police cracked into action by setting up multiple probe teams and managed to solve the case by arresting the five.
Custodial death reported from J&K's Kathua
A man died in police custody in J&K's Kathua district on Tuesday with his family alleging that he was tortured in the lockup.
Jammu, Feb 7 : A man died in police custody in J&K's Kathua district on Tuesday with his family alleging that he was tortured in the lockup.
Official sources said that Sonu Kumar, 38, was arrested and 7 grams of contraband heroin was recovered from him. He was sent to lockup in Nagri police post.
"He body was shifted for medico-legal formalities to government medical college hospital in Kathua town," an official said, adding that two policemen of Nagri police post have been placed under suspension till the report of the probe ordered into this dead is received.
Forceful removal of innerwear of minor girls equivalent to rape: Calcutta HC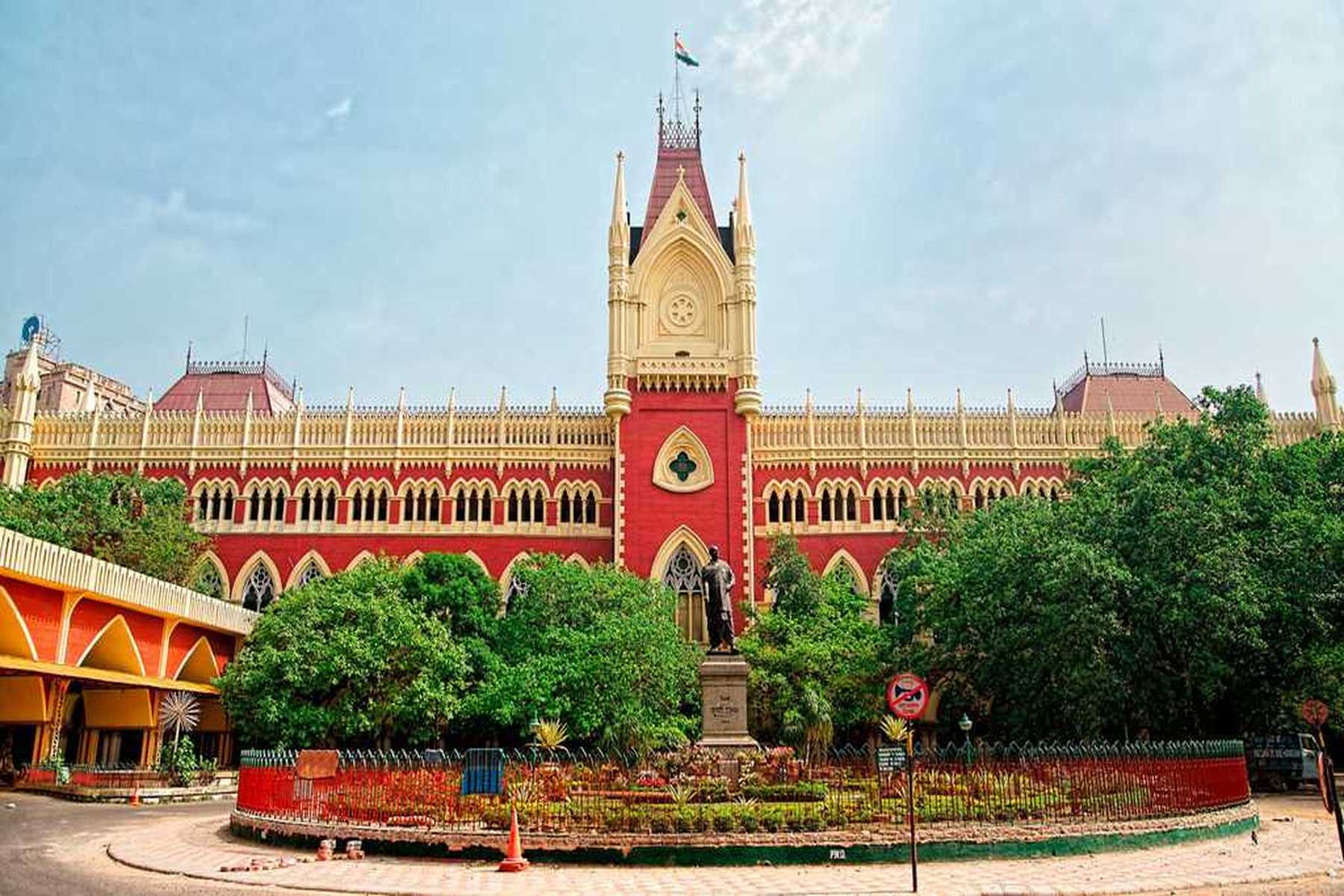 Forceful removal of the innerwear of a minor girl is equivalent to rape even if rape, as per medical terms, has not been done by the accused or convict, the Calcutta High Court has held.
Kolkata, Feb 7 : Forceful removal of the innerwear of a minor girl is equivalent to rape even if rape, as per medical terms, has not been done by the accused or convict, the Calcutta High Court has held.
A single judge bench of Justice Ananya Bandopadhyay made this ruling while hearing a case in which Robi Roy was declared as guilty by a lower court in West Dinajpur district in 2008.
On May 7, 2007, Roy was acccused of alluring a minor girl in his locality to a secluded place after promising her an ice cream. There he first asked her to remove her innerwear. When the victim refused, he forcefully removed her innerwear.
The victim started shouting which caught the attention of the people residing nearby, who rushed to spot, assaulted Robi Roy and handed him over to the local police. In November 2008, a trial court, finding him guilty, sentenced him to imprisonment for five and a half years and also slapped a Rs 3,000 fine on him.
After being freed from jail, he challenged the order of the lower district court at the Calcutta High Court claiming that he was falsely implicated which caused loss of his social prestige. He claimed that his intention was to express his fatherly affection towards the victim. Justice Bandopadhyay, however, upheld the order of the lower court and observed that the intention of alluring the victim with ice-cream had mal-intention.
"The victim was allured with ice-cream by the convict just to satisfy his sexual desires. When the victim refused to open her innerwear as asked by the convict, he forcefully removed that. This cannot be treated as an expression of affection. This is equivalent to rape or attempt to rape," Justice Bandopadhyay observed. Although medical examination proved that that the minor girl was not a victim of rape, the judge observed that the entire incident is similar to rape of sexual offense under Section 375 of the Indian Penal Code.
RS extends condolences to earthquake victims in Turkey, Syria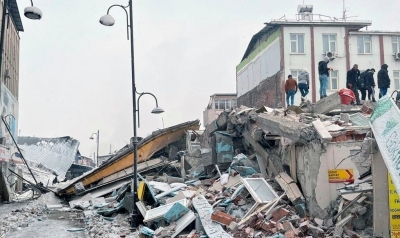 The Rajya Sabha on Tuesday paid condolences to the victims of the earthquake that struck Turkey and Syria.
Leading the house, Chairman Jagdeep Shankar said that the house wishes that those who are still in the rubbles are rescued.
On Tuesday, India dispatched the first batch of humanitarian aid along with a rescue team of the National Disaster Response Force (NDRF) to Turkey where a massive 7.8-magnitude quake has killed over 4,300 people and injured thousands others.
Taking to Twitter, External Affairs Ministry spokesman Arindam Bagchi said: "India's Humanitarian Assistance and Disaster Relief (HADR) capabilites in action."
"The 1st batch of earthquake relief material leaves for Turkey, along with NDRF Search & Rescue Team, specially trained dog squads, medical supplies, drilling machines & other necessary equipment."
The 51-member NDRF team headed by Deputy Commandant Deepak Talwar left from the Hindon Airport in Ghaziabad for Turkey on board an Indian Air Force (IAF) aircraft in the early hours of Tuesday.
Also in a tweet, the IAF said that "An IAF C-17 got airborne for Turkey. Bearing Search & Rescue teams of the @NDRFHQ."