PM to inaugurate, lay foundation stones of 23 projects in U'khand
Prime Minister Narendra Modi will inaugurate and lay the foundation stones of 23 projects worth over Rs 17,500 crore in Haldwani, Uttarakhand on Thursday.

Among the 23 projects, 17 projects worth over Rs 14,100 crore cover a wide array of sectors/areas across the state including irrigation, road, housing, health infrastructure, industry, sanitation, drinking water supply among others.

The Prime Minister will inaugurate six projects, including multiple road widening projects, a hydropower project in Pithoragarh and projects to improve sewerage network in Nainital.

The cumulative cost of the projects being inaugurated is over Rs 3,400 crore.

Modi will lay the foundation stone of the Lakhwar Multipurpose Project to be built at the cost of about Rs 5,750 crore. This project was first conceived in 1976 and had been pending for many years.

Modi's "vision to prioritise long pending projects is the force behind the project's foundation stone being laid. This project of national importance will enable irrigation of about 34,000 hectare additional land, produce 300 MW hydro power and supply drinking water to the six states of Uttarakhand, Uttar Pradesh, Haryana, Delhi, Himachal Pradesh and Rajasthan", the Prime Minister's Office (PMO) said in a statement.

To improve connectivity at far flung places of the country, inauguration and foundation stone laying of multiple road sector projects worth about Rs 8,700 crore would be done.

Further, foundation stones of multiple road projects all across the state under the Pradhan Mantri Gram Sadak Yojna would also be laid by the Prime Minister.

The projects include laying of 133 rural roads with a total length of 1,157 km at cost of more than Rs 625 crore and construction of 151 bridges at a cost of about Rs 450 crores.

The Prime Minister will also lay the foundation stone of AIIMS Rishikesh satellite centre in Udham Singh Nagar district and Jagjivan Ram Government Medical College at Pithoragarh. These two hospitals are being built at a cost of about Rs 500 crore and Rs 450 crore, respectively.

The improved medical infrastructure will not only help the people of Kumaon and Terai regions but also the bordering areas of Uttar Pradesh.

The Prime Minister will also lay the foundation stone of 'Aroma Park' at Kashipur and Plastic Industrial Park at Sitarganj and multiple other initiatives in housing, sanitation and drinking water supply across the state.


FIR against unknown person for threatening MP Navneet Rana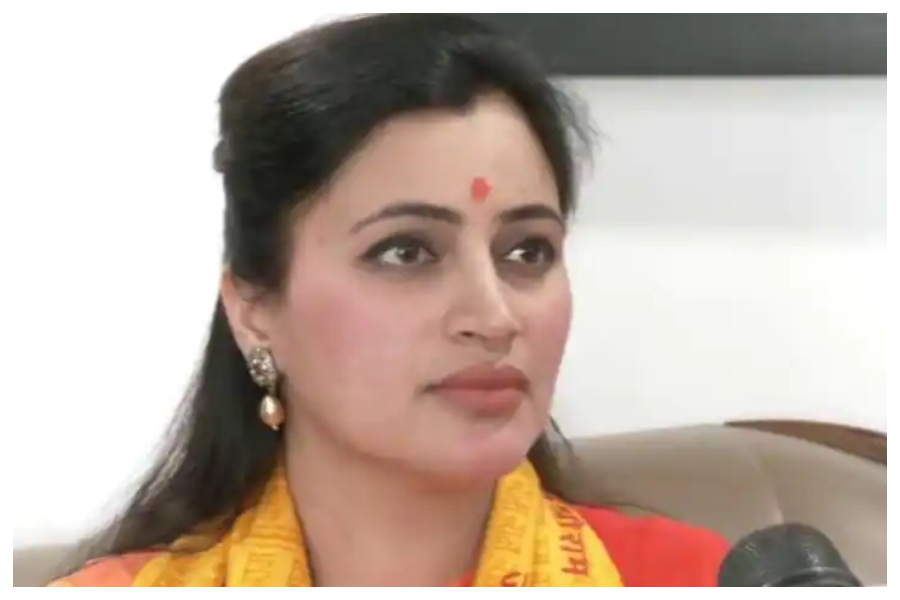 Delhi Police has registered an FIR against an unknown person for allegedly issuing death threats to Member of Parliament Navneet Rana, an official said on Thursday.
"An FIR has been registered at the North Avenue police station under sections 506 (punishment for criminal intimidation) and 509 (word, gesture or act intended to insult the modesty of a woman) of the Indian Penal Code," Deputy Commissioner of Police (New Delhi district) Amrutha Guguloth said.
Rana's Personal Assistant, Vikas Goswami, in the complaint, alleged that the parliamentarian received 11 calls on Tuesday in which the caller threatened her of dire consequences if she ever recites Hanuman Chalisa or comes to Maharashtra.
"The caller spoke to her very rudely and in a very inappropriate manner. He abused her, threatened to kill her and said he won't allow her to enter Maharashtra," the complaint lodged in Hindi read.
He further wrote that MP Rana was extremely disturbed and scared after several threatening calls.
Meanwhile, the Delhi Police has started probing the matter, and call detail records of the parliamentarian are being examined.
Shiv Sena's Sanjay Raut and Sanjay Pawar file nominations for RS polls in Maharashtra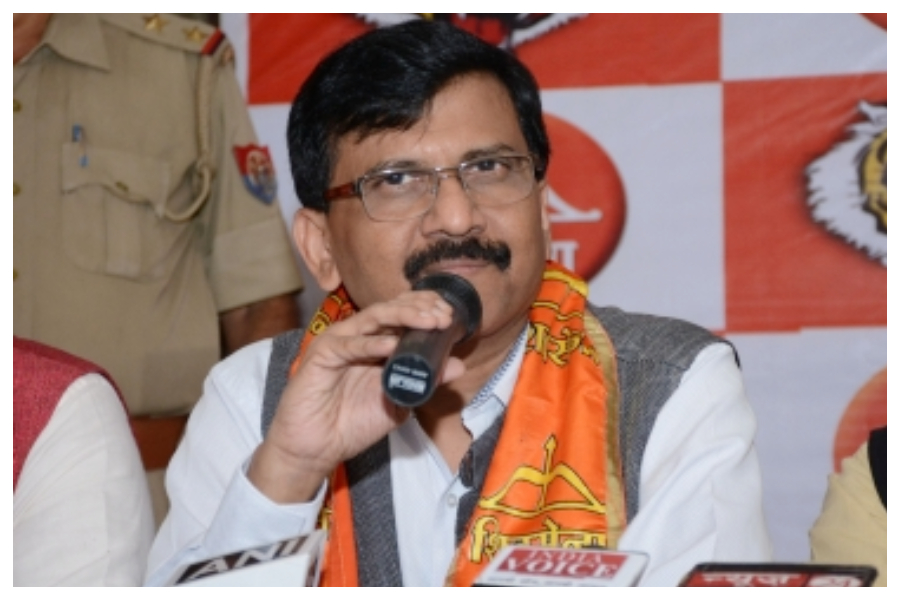 Two Shiv Sena leaders — party Chief Spokesperson Sanjay Raut and Kolhapur District Chief Sanjay Pawar — filed their nomination papers for the upcoming biennial elections to Rajya Sabha, here on Thursday.
In a major show of strength by Maha Vikas Aghadi (MVA), Raut and Pawar were joined by Chief Minister Uddhav Thackeray, Deputy Chief Minister Ajit Pawar, Congress Legislature Party chief and Minister Balasaheb Thorat, Nationalist Congress Party President Sharad Pawar, many ministers, MPs and MLAs from the three allies.
Simultaneously, the NCP has decided to renominate senior leader Praful Patel for one seat, while the Congress is yet to announce its candidate.
With Sena filing nominations for two seats, the fate of Yuvraj Chhatrapati Sambhajiraje is not clear, as he had planned to contest the RS polls independently with support of all other parties.
There are indications that Sambhajiraje may withdraw from the contest and he is likely to announce his decision here on Friday.
Speaking to mediapersons after submitting their nomination papers, Raut said that both the RS seats "belong to the Sena" and the party would bag them comfortably.
To a question, Raut said even if the Bharatiya Janata Party (BJP) fields a third candidate, the Sena nominee would win as it has "more than the required number of votes".
The RS elections will fill up the vacancies by six retiring members — one each from ruling (MVA) allies, Shiv Sena (Sanjay Raut), NCP (Praful Patel) and Congress (P. Chidambaram), and three from the BJP Dr. Vinay Sahasrabuddhe, Piyush Goyal and Dr. Vikas Mahatme.
This time, given the re-alignment of the legislature after the 2019 Assembly elections, the BJP can win only two of the three seats it holds, the MVA can win their three seats, and Sena is now contesting the third seat held by the BJP.
The electoral college comprises the 288 MLAs and a candidate must get 42 votes to win a seat in the Upper House of Parliament.
The MVA has 170 MLAs — Shiv Sena 55 (one MLA Ramesh Latke, died in Dubai last week), NCP 53, Congress 44, smaller parties/groups 10 and eight Independents.
On the Opposition side, BJP has 106 with other smaller parties/groups two and five Independents.
Muslim side questions maintainability of Gyanvapi petition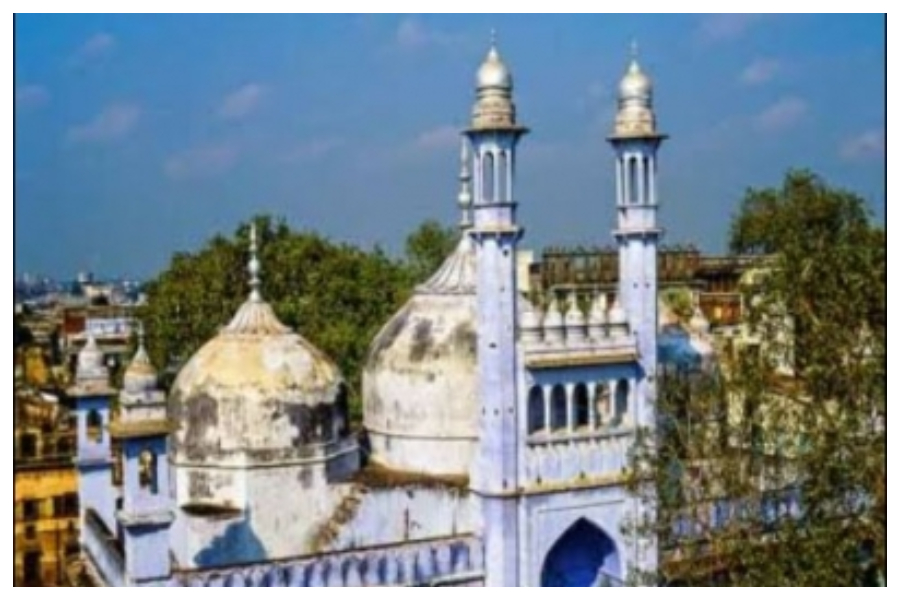 The Muslim petitioners on Thursday questioned the maintainability of the Hindu side's plea in the Gyanvapi dispute case.
As hearing began in the court of District Judge Dr A.K. Vishvesha, the Muslim lawyers cited the Places of Worship Act 1991 and claimed that the petition was not maintainable.
Abhay Yadav, the lawyer for the Muslim side, said that rumours of a 'Shivling' being found inside the mosque were being deliberated floated to create confusion.
He contended that the 'Shivling' had not yet been established by court and the court should put an end to such rumours.
Meanwhile, Vishnu Jain, lawyer for the Hindu petitioners told reporters outside the court that holes had been drilled into the 'Shivling' to make it look like a fountain.
Only 36 persons, including the lawyers were allowed inside the court where hearing was heard under tight security.
Hearing will continue in the case on Monday when Hindu petitioners will put up their arguments.