Performance during pandemic basis for teachers' award: Manish Sisodia
This year, teachers' performance during the pandemic will be a major criterion apart from academic excellence for teachers' award in Delhi to be presented on September 5, said Deputy Chief Minister Manish Sisodia in a press conference here on Saturday.
He said that teachers have done extraordinary work ranging from Covid duty to administering vaccines and distributing ration during the pandemic.
Siaodia said that teachers were not acquainted with online teaching mechanism, but they have excelled in online teaching and have taught students throughout the pandemic. "Teachers have proved why they are kept ahead of God always", said the Deputy CM.
"This year teachers' award will be different as it will measure teachers' performance during Covid also", he added.
This year's awards will be presented to a total of 122 teachers. Earlier, only 103 awards were presented on the occasion. On the other side, a major criteria for teachers' award was to have 15 years of experience in teaching, however this year it has been changed to only three years of experience which will include all teachers from private and government schools along with guest teachers.
Out of a total of 1,102 applications submitted for the awards, 122 have been finalized by the government.
This year, a special award 'Face of DoE' has been initiated by the Delhi Government. Two teachers — Rajkumar and Suman Arora will be presented with this awards. Rajakumar is a Sitar player who has got his name registered in Guinness Book of World Records for playing Sitar for 32 hours and 20 minutes continuously. The other teacher is Suman Arora whose 23 students have cleared JEE Mains and 5 have cleared JEE advance.
The special award will be presented to Bharti Kalra and Rani Bhardwaj.
The teachers award ceremony will be held at Thyagaraj Stadium on September 5.
Jamia student shoots another at Delhi hospital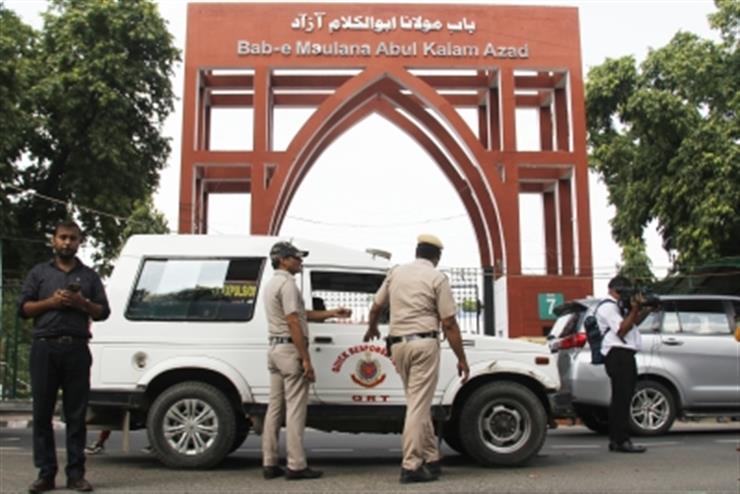 A Jamia Millia Islamia student was shot by another student inside a hospital in the national capital, an official said on Friday.
According to the official, the incident took place late Thursday at the Holy Family Hospital, located in southeast Delhi.
"A PCR call was received at Jamia Nagar police station regarding a quarrel at Jamia University Library inside Jamia Millia Islamia University. On inquiry, it was found that the fight had ensued between two groups of students," Deputy Commissioner of Police (southeast) Esha Pandey said.
In the incident, one student Noman Chaudhary (26), student of LLM 2nd Year sustained blunt injury on head and was shifted to Holy Family Hospital for treatment. Another student Nauman Ali, friend of Noman Chaudhary also visited the hospital to see him.
"In the meantime, one student of a rival group namely Zalal, a resident of Mewat, Haryana accompanied by his friends came to the Hospital and fired at Nauman Ali outside the Emergency ward inside Hospital Campus," the DCP said.
In the firing, Nauman Ali received superficial injury on the scalp and was rushed to AIIMS Trauma Centre.
"He was fit for the statement," the official said.
"Meanwhile, a crime team of Delhi Police examined the area where the firing took place. A Legal action has been initiated accordingly at both Jamia Nagar and New Friends Colony police stations," the official added.
Sharjeel Imam gets bail in sedition case, will remain in custody in other cases
Former JNU student and activist Sharjeel Imam was on Friday granted bail by a Delhi Court in connection with a 2019 sedition case. However, he will remain in custody as he did not get bail in other pending cases.
The bail on which he got bail was a case registered against him in New Friends Colony Police Station in 2019. A detailed order will be made available later in the day.
On July 23, Additional sessions Judge Amitabh Rawat of Karkardooma court dismissed the interim bail plea of Imam, who is in judicial custody under sedition charges, among others.
The former JNU student was approaching the lower court after withdrawing the interim bail application from the Delhi High Court as the prosecution had raised the issue of maintainability.
Imam had approached the high court first for relief following the historic Supreme Court verdict that put on hold the colonial-era penal provision of sedition (Section 124-A of the Indian Penal Code).
In his bail application, Imam said that since the top court has put sedition in abeyance, his case has improved for the grant of bail.
"The appellant has been incarcerated for nearly 28 months since January 28, 2020 whereas the maximum punishment for the offences — not including 124-A IPC — are punishable for up to a maximum of seven years imprisonment," the plea read.
JNU scholars and activists Imam and Umar Khalid are among the nearly dozen people reportedly involved in the alleged larger conspiracy linked to the Delhi riots of 2020, as per the Delhi Police.
Imam and Khalid are facing charges in connection with making inflammatory speeches which allegedly fuelled the violence, as per the police.
The riots broke out in the national capital in February 2020 as clashes between the anti-CAA (Citizenship Amendment Act) and pro-CAA protesters took a violent turn. The mayhem saw more than 50 people lose their lives besides leaving over 700 persons injured.
Rape to include marital rape for purpose of Medical Termination of Pregnancy Act: SC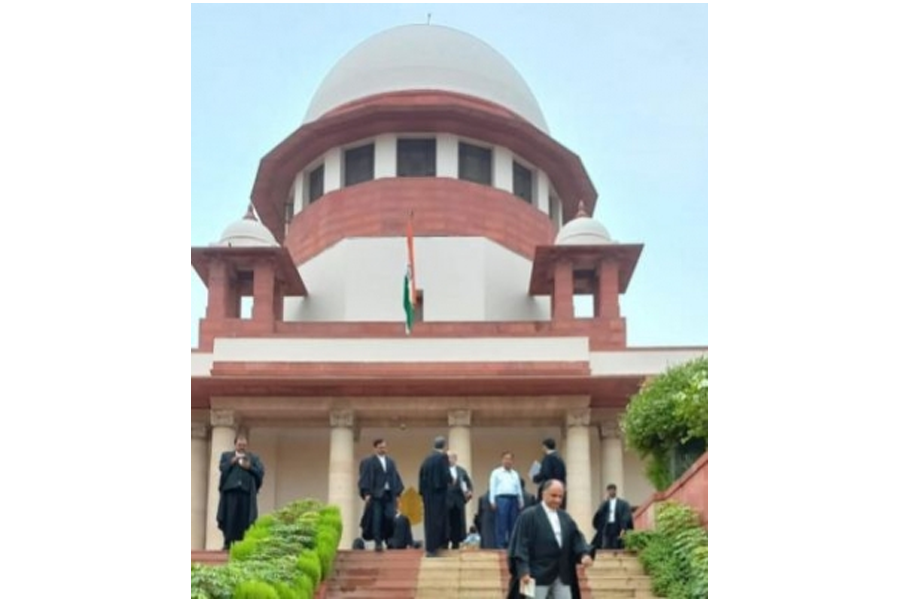 The Supreme Court on Thursday said that all women, including the unmarried, are entitled to safe and legal abortion, and also the meaning of rape must be understood as including marital rape, solely for the purposes of the Medical Termination of Pregnancy (MTP) Act and any rules and regulations framed thereunder.
And, married women may also form part of the class of survivors of sexual assault or rape, it added.
A bench, headed by Justice D.Y. Chandrachud, said it is not inconceivable that married women become pregnant as a result of their husbands having "raped" them and the nature of sexual violence and the contours of consent do not undergo a transformation when one decides to marry.
"The institution of marriage does not influence the answer to the question of whether a woman has consented to sexual relations. If the woman is in an abusive relationship, she may face great difficulty in accessing medical resources or consulting doctors," it added.
The bench, also comprising Justices A.S. Bopanna and J.B. Pardiwala, said the state has a positive obligation under Article 21 of the Constitution to protect the right to health, and particularly reproductive health of individuals.
"Married women may also form part of the class of survivors of sexual assault or rapea… A woman may become pregnant as a result of non-consensual sexual intercourse performed upon her by her husband. We would be remiss in not recognising that intimate partner violence is a reality and can take the form of rape," said Justice Chandrachud, who authored the judgment on behalf of the bench.
It added that the misconception that strangers are exclusively or almost exclusively responsible for sex- and gender-based violence is a deeply regrettable one.
The bench said that there is no requirement that an FIR must be registered or the allegation of rape must be proved in a court of law or some other forum before it can be considered true for the purposes of the MTP Act.
Emphasising that the right to dignity encapsulates the right of every individual to be treated as a self-governing entity having intrinsic value, it added that in the context of abortion, the right to dignity entails recognising the competence and authority of every woman to take reproductive decisions, including the decision to terminate the pregnancy.
"The right of every woman to make reproductive choices without undue interference from the state is central to the idea of human dignity. Deprivation of access to reproductive healthcare or emotional and physical wellbeing also injures the dignity of women," it added.
Justice Chandrachud said if women with unwanted pregnancies are forced to carry their pregnancies to term, the state would be stripping them of the right to determine the immediate and long-term path their lives would take.
"Depriving women of autonomy not only over their bodies but also over their lives would be an affront to their dignity. The right to choose for oneself – be it as significant as choosing the course of one's life or as mundane as one's day-to-day activities – forms a part of the right to dignity," he added, in the 75-page verdict.
The bench said the law should not decide the beneficiaries of a statute based on narrow patriarchal principles about what constitutes "permissible sex", which create invidious classifications and excludes groups based on their personal circumstances.
"The rights of reproductive autonomy, dignity, and privacy under Article 21 give an unmarried woman the right of choice on whether or not to bear a child, on a similar footing of a married woman, "it added.
The object of Section 3(2)(b) of the MTP Act read with Rule 3B is to provide for abortions between 20 and 24 weeks, rendered unwanted due to a change in the material circumstances of women.
"In view of the object, there is no rationale for excluding unmarried or single women (who face a change in their material circumstances) from the ambit of Rule 3B. A narrow interpretation of Rule 3B, limited only to married women, would render the provision discriminatory towards unmarried women and violative of Article 14 of the Constitution," said Justice Chandrachud.
The bench said importantly, it is the woman alone who has the right over her body and is the ultimate decisionmaker on the question of whether she wants to undergo an abortion. "In order to avail the benefit of Rule 3B(a), the woman need not necessarily seek recourse to formal legal proceedings to prove the factum of sexual assault, rape or incest," said the bench.
On July 21, the top court had allowed a 25-year-old to abort her 24-week pregnancy arising out of a consensual relationship. In the judgment, the top court dealt with various aspects of the issue, including forced pregnancy. The woman had moved challenged the Delhi High Court, which refused to entertain her request to terminate her 24-week foetus, under Rule 3B, dealing with categories of women entitled to abortion, of the MTP Rules, 2003.