Not in favour of fast bowler being appointed Australia skipper: Ex-wicketkeeper Berry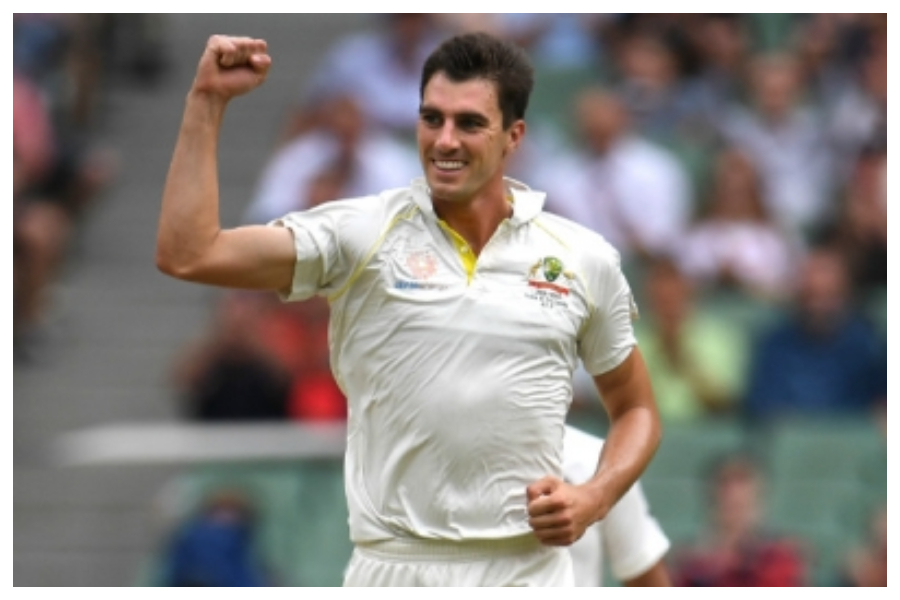 Former Victorian wicketkeeper Darren Berry believes that Australia's Test captaincy should not fall on the shoulders of pace bowler Pat Cummins, following regular skipper Tim Paine stepping down from the post in the wake of the sexting scandal on Friday.
Berry said that while there were few options other than Cummins, given that the Ashes series is scheduled to commence at the Gabba on December 8, Cricket Australia (CA) could look for options as the series progresses.
"Given the immediacy of it, I think they (CA) will go to Pat Cummins, and he deserves (it), he's vice-captain, but personally I don't like a fast bowler as captain. History says that it's bloody tough to bowl 10 overs, go to fine leg and go, 'now I've got to move the field'," said the 51-year-old Berry, who is somewhat of a domestic great having played 153 First-class games and scored more than 4,000 runs besides having taken 552 catches as a wicketkeeper.
"I don't like fast bowlers as captains, I've played under a couple and they've been okay," added Berry.
Berry also felt that the scandal apart, if Paine is fit, the Tasmanian should be in the playing XI for the first Ashes Test given that the 36-year-old is the best wicketkeeper-batter in Australia.
"As the Australian captain, with the revelations, he had no choice but to stand down as captain," Berry said on SEN Drive on Saturday. "I would like to say from the outset, if he is available, he is the best wicketkeeper in Australia, nobody condones what's happened, it's wrong, but he hasn't killed anybody, he hasn't robbed a bank, he's made a horrible mistake that he's going to have to live with, with his family and I feel for him, even though he's made a horrible mistake. But I want to say, and people will disagree, if he's available, I would pick him.
"If you're looking for the best wicketkeeper/batsman to play the first Test, he's not captain, I'm picking Tim Paine. If he plays this weekend and he plays the Australian A game and he keeps and he's saying I'm fit to go, I'm picking him, now that's going to divide opinion," added Perry.
Paine had undergone an invasive neck surgery in mid-September to set right a bulging disc that had been causing discomfort to the wicketkeeper-batsman in his left arm and neck. The bulging disc was pressing on the nerve canal, causing pain on the left side of the body.
Berry also said that Paine's average of 32.63 at the Test level was fine and that he shouldn't be criticised for that. "No issue whatsoever with Tim Paine batting at number seven and being the Australian wicketkeeper," he added.
KL Rahul will emerge as a phenomenal leader: Sanjiv Goenka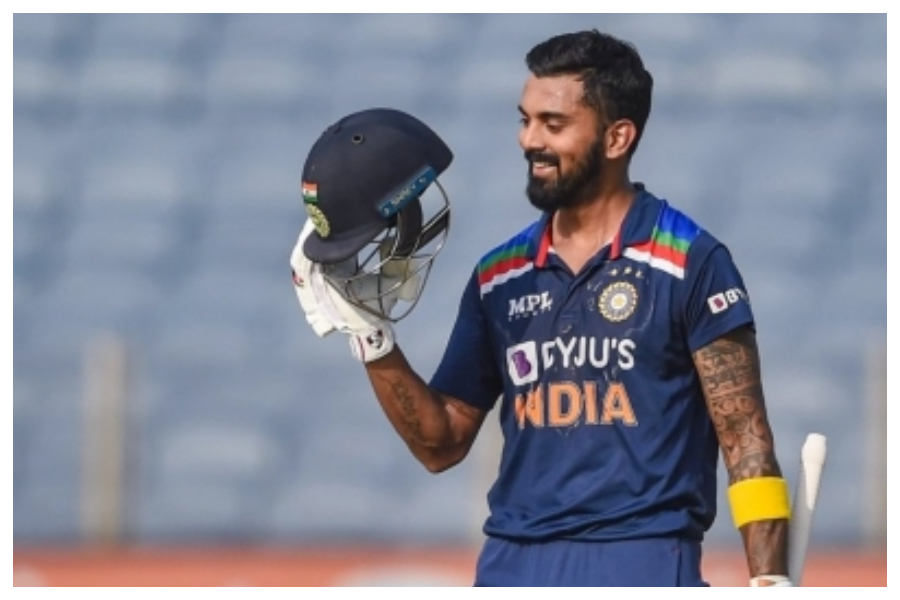 Dr. Sanjiv Goenka, the chairman of the RP Sanjiv Goenka Group (RPSG) which owns the Lucknow IPL franchise, was upbeat about KL Rahul emerging as a phenomenal leader of the team, adding that he has got 'everything it takes to succeed'.

On 'IPL: Selection Day' show on Star Sports, Goenka announced that Rahul along with Australia all-rounder Marcus Stoinis and uncapped India leg-spinner Ravi Bishnoi were Lucknow's picks.

"Player number one is KL Rahul, we are going to pay him Rs 17 crore. Player number two is Marcus Stoinis, we are going to pay him Rs 9.2 crore. Player number three is the very young, very talented, Ravi Bishnoi, we are going to pay him Rs 4 crore."

The Rs 17-crores singing makes Rahul, currently leading India in the ODI series against South Africa, the joint-highest-paid player in the IPL across seasons, along with Royal Challengers Bangalore's Virat Kohli, who was paid the same amount as part of retentions ahead of the 2018 IPL mega auction.

Goenka expressed immense confidence in the trio roped in by Lucknow. "We are confident that these three picks will propel our team, lay the foundation of the team, to compete not only in the season for 2022, but seasons beyond. I am delighted to have these three signings.

"And I hope all of you; fans of Star and fans of the Lucknow IPL team are as excited as I am, about having these three great performers with us. So, please join me in wishing them luck and giving them your blessings."

Goenka described why Rahul was appointed as captain of Lucknow. "Yes, KL will be the captain. I have been very impressed by KL's not only batting and wicketkeeping abilities, but his leadership skills. He is evolving, he is growing, he is maturing as a player, as a leader and he is somebody I would've wanted to lead the team. And I do believe, given the right atmosphere, given the right environment, he will emerge as a phenomenal leader, and he has everything it takes to succeed."

He further explained the rationale in picking Rahul, Stoinis and Bishnoi with an eye on the future. "There were multiple things. We were looking at not only building a team for one or two seasons, as we did in the case of Pune, but actually, building the foundation for a team, which will compete successfully for many years. We were also looking for players with more than one facet, so not singular-dimension players."

"So, KL is not only an outstanding batsman, he's a great wicketkeeper. Marcus is a great finisher, a good bowler, and a phenomenal fielder. Ravi brings a unique dimension to the spin department and is an exceptional fielder. So, we looked for players, who could do more than just one thing; players who would be with the franchise for several years – three, four, five, six, seven, eight years. And KL is in the batting department, Marcus is an all-rounder and Ravi is a bowler, so we have tried to cover all the three departments."

The Lucknow franchise had earlier picked former England coach Andy Flower as head coach, former India opener and two-time IPL winning captain Gautam Gambhir as mentor and former India wicket-keeper Vijay Dahiya as head coach.


896 Indians amongst 1214 players registered for IPL 2022 auction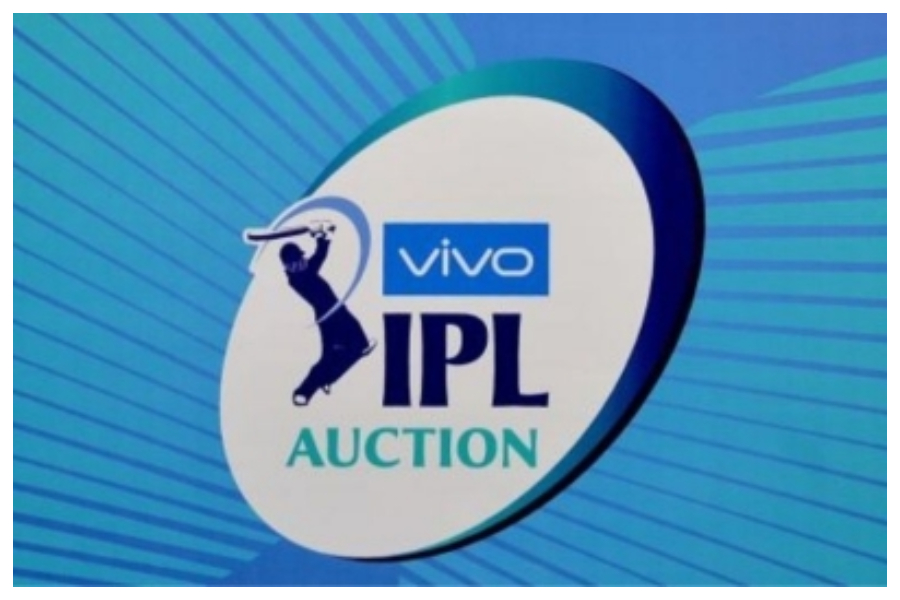 After the registration for the Indian Premier League (IPL) 2022 player auction ended on January 20, the tournament said in an official advisory that 1,214 players have registered for the two-day event.
From the 1,214 players, 896 are Indian cricketers while 318 overseas players have signed up for the auction as well.
The IPL 2022 mega auction will see new franchises, Ahmedabad and Lucknow, entering the bandwagon with multiple reports suggesting the event could take place in Bengaluru on February 12 and 13.
It means that the two-day mega auction will see 10 teams bidding for some of the finest talents in the cricketing world. In terms of international exposure, the players list incorporates 270 capped, 903 uncapped and 41 players from associate nations.
On further breakdown of the list, 61 are capped Indian players while 209 are capped international cricketers. 143 players are uncapped Indians who were a part of previous IPL seasons, while six players are uncapped internationals who were a part of previous IPL seasons.
In terms of uncapped players, 692 players from India and 62 international players have registered themselves.
From the 318 overseas players on the long list, spread across 18 countries, Australia leads with 59 players followed by 48 from South Africa, 41 from West Indies, 36 from Sri Lanka, 30 from England, 29 from New Zealand, 20 from Afghanistan, 15 from Nepal and 14 from USA.
Other nations whose cricketers have registered for the IPL 2022 player auctions are Bangladesh (nine), Namibia (five), Oman and Ireland (three each), Zimbabwe (two), Bhutan, Netherlands, Scotland and the UAE (one each).
If every franchise were to have the maximum of 25 players in their squad, 217 players will be taken in the auction (of which up to 70 may be overseas players).
Ahead of the auctions, a total of 33 players have been retained or picked. The existing eight IPL franchises have retained a total of 27 players while the two new IPL teams (Ahmedabad and Lucknow) have picked six players (three each) ahead of the auction.
The retained picks by the 10 IPL teams are as follows:
CSK: Ravindra Jadeja, MS Dhoni, Moeen Ali and Ruturaj Gaikwad.
DC: Rishabh Pant, Axar Patel, Prithvi Shaw and Anrich Nortje.
KKR: Andre Russell, Varun Chakravarthy, Venkatesh Iyer and Sunil Narine.
MI: Rohit Sharma, Jasprit Bumrah, Suryakumar Yadav and Kieron Pollard.
PBKS: Mayank Agarwal and Arshdeep Singh.
RR: Sanju Samson, Jos Buttler and Yashasvi Jaiswal.
RCB: Virat Kohli, Glenn Maxwell and Mohammed Siraj.
SRH: Kane Williamson, Abdul Samad and Umran Malik.
Team Ahmedabad: Hardik Pandya, Rashid Khan and Shubman Gill.
Team Lucknow: KL Rahul, Marcus Stoinis and Ravi Bishnoi.
Hardik Pandya will be motivated to show what he is capable of as a leader: Kirsten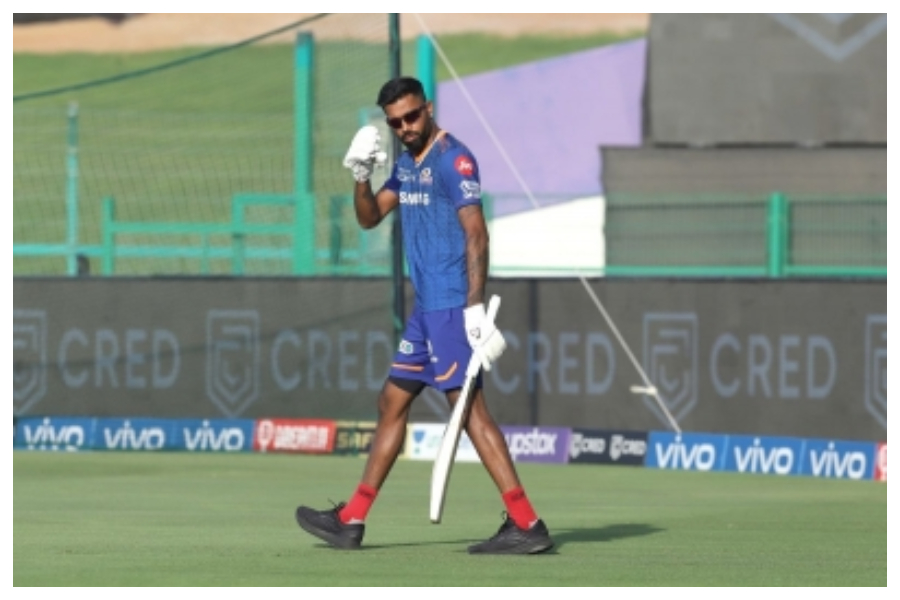 Former India and South Africa head coach Gary Kirsten, who will be serving as mentor-cum-batting coach at the Ahmedabad franchise in the Indian Premier League (IPL), feels all-rounder Hardik Pandya will be motivated to show his leadership credentials.

On Friday, the Ahmedabad-based franchise announced Pandya as captain after signing him up for Rs 15 crore. Apart from him, the CVC Capitals-owned team have roped in Afghanistan all-rounder Rashid Khan and uncapped India leg-spinner Ravi Bishnoi for Rs 15 crore and four crore respectively. It means the Ahmedabad team will enter the mega IPL auctions with a purse of Rs 52 crore.

"I am looking forward to working with Hardik as a young and new captain. I think he will be really motivated to come in and make a plan and show what he is capable of at this level of the game as a leader. He's a great player. What I have heard is that he is really keen to get into the mix and get involved," said Kirsten on 'IPL: Selection Day' show on Star Sports.

"I think he understands the importance of this tournament. What I have heard is that he is raring to go and get into the mix from a leadership perspective. So, I think that's really exciting for us to have a player with such a level of skill, motivated to do well in this competition," added Kirsten, the former South Africa batter.

Working with the Ahmedabad franchise in the IPL will be Kirsten's third appearance in a coaching capacity in the tournament after being previously associated with Delhi Daredevils (now Delhi Capitals) and Royal Challengers Bangalore (RCB). Joining him in the Ahmedabad franchise will be former India pacer Ashish Nehra (as head coach) and former England batter Vikram Solanki (as director of cricket).

Co-incidentally, the trio had worked together in the 2019 IPL season for RCB in coaching positions. "I am looking forward to be back in IPL. It's a fantastic experience and with a new franchise, is something that I am really excited about; also, to be working alongside Ashish Nehra and Vikram Solanki, who I have worked with before. I think we are all very excited about the opportunity," stated Kirsten.

Kirsten was excited by the other two picks of the Ahmedabad team — Khan and Gill –, released by Sunrisers Hyderabad and Kolkata Knight Riders respectively. "They are both high performers — Rashid Khan has gone around the world, proven his value anywhere, so that's an incredible signing for us.

"I am very excited to work with him — I haven't yet — but I have seen him a lot, have met him few times, but have never really worked with him. So, I am looking forward to that. Certainly, watching him on the field, he's a very competitive, young man that wants to do well for the franchise that he's been involved in.

"Gill is a fantastic player, who, in my view, should be playing for India. He is on the verge of that and has played already. With great flair and instinct for the game, he could be a match-winner on his own. From a batting perspective, I am looking forward to working with him and helping him give the best out of an IPL season."