Nitish takes oath as Bihar CM for 8th time
A day after announcing a new grand alliance with the Rashtriya Janata Dal and other opposition parties after breaking away from the BJP, Nitish Kumar on Wednesday took oath as the Bihar Chief Minister for the eighth time.
Tejashwi Yadav took oath as the Deputy Chief Minister.
Also present at the swearing-in ceremony held at Raj Bhavan were Tejashwi Yadav's wife Rajshri, former CM Rabri Devi, RJD leader Tej Pratap Yadav and scores of party workers.
PIL filed in Bombay HC to seek probe in expenses of CM Eknath Shinde's Dussehra rally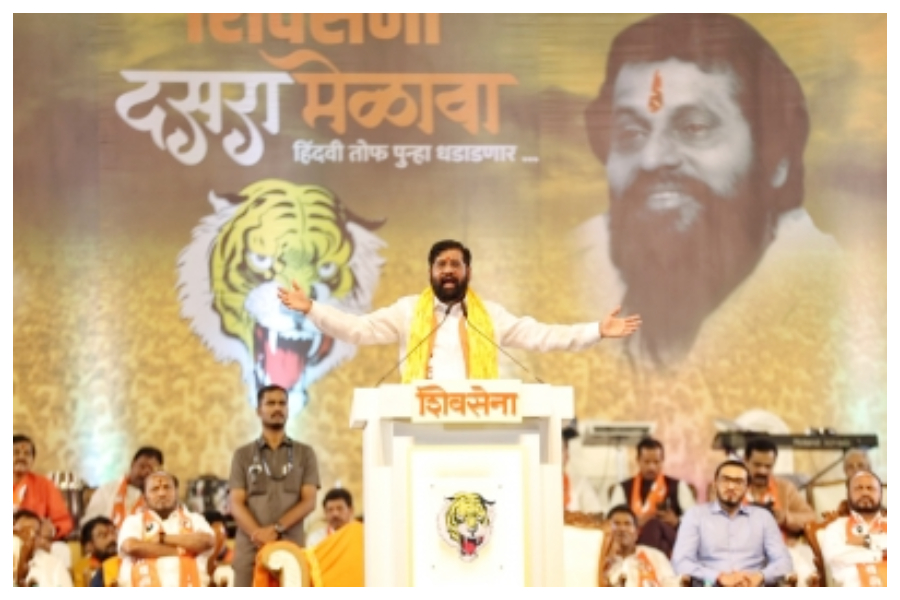 In a petition filed in the Bombay High Court, a social worker has asked the source of money and sought a probe against Chief Minister Eknath Shinde under the provisions of the Money Laundering Act and the Income Tax for allegedly spending "Rs 10 crore or more" during his Dussehra rally at MMRDA grounds in Bandra Kurla Complex (BKC) on October 5.
Deepak Jagdev, a social worker, petitioned through advocate Nitin Satpute asking the court to direct central agencies such as the CBI, Mumbai Police Economic Offence Wing, and the Enforcement Directorate (ED) to investigate the fund of Rs. 10 crore or more used by the unregistered party led by Eknath Shinde in the CM's Dussehra Rally on Wednesday.
he petitioner raised the question of the use of public transport, such as the 1,700 Maharashtra State Road Transport Corporation (MSRTC) buses, for transporting Shinde's supporters from various parts of the state to BKC, which caused a lot of inconvenience to the average man.
Social activists have raised the question that "What is the source of money?" as huge amount of money was spent for advertisements in newspapers, to rent the BKC ground, songs, teasers, putting over 2000 hoardings, and food packets, and "more than Rs. 10 crores has been paid to the State Transport.'
Drawing comparison with incarcerated political leaders, the plea states: "If Sanjay Raut can be jailed for Rs. 56 lakh and Anil Deshmukh for Rs. 4.5 crore of his own property, then Shinde is also liable for Rs. 10 crore."
The plea asserts that there is a high probability that black money has been used for this public rally by spending Rs 10 crore. The source of black money and funding needs to be investigated.
Uddhav Thackeray's response sought to Shinde group's claim on poll symbol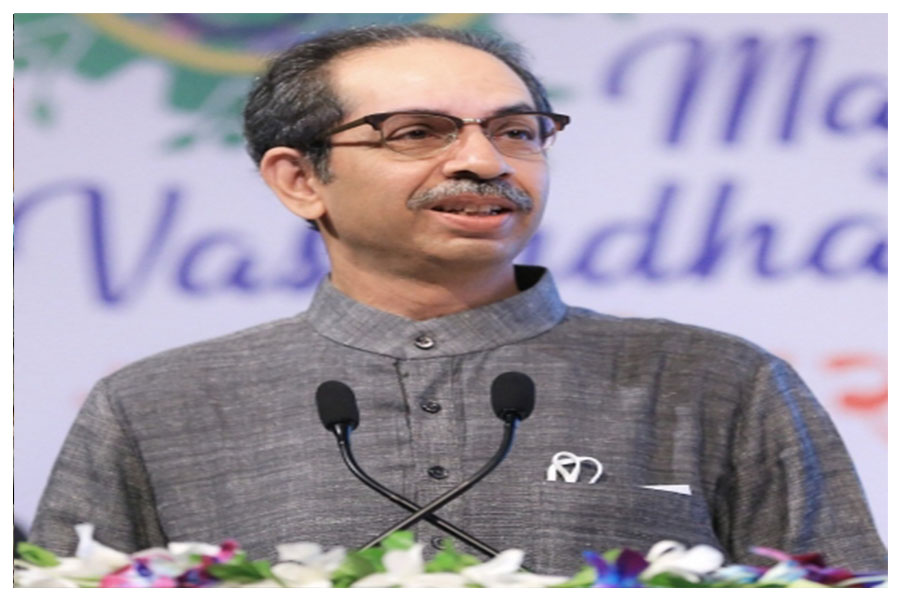 The Election Commission on Friday wrote a letter to Shiv Sena leader and former Maharashtra chief minister Uddhav Thackeray, asking him to furnish a response along with requisite documents in the case related to dispute over claims by two groups over "real Shiv Sena", by Saturday.
In the letter issued on Friday, the Commission said that it received an application from the (incumbent Maharashtra Chief Minister) Eknath Shinde faction on October 4 to allot the symbol of the party 'Bow and Arrow' to the group led by Shinde in view of ongoing bye-election from 166-Andheri East Assembly Constituency.
"Chirag Shah, an advocate, on behalf of Shinde has furnished an application to allot the symbol of the party 'Bow and Arrow' to the group led by Shinde in view of ongoing by-election from 166-Andheri East Assembly Constituency," said the Commission's letter.
The Commission said that it is yet to receive a reply from the Thackeray group.
"Though your reply is yet to be received, considering the fact that by-election has been notified from 166-Andheri East Assembly constituency, it is directed that you may furnish your comments along with requisite documents as requested by the Commission's letter, latest by 2 p.m. of 8.10.2022," it said.
In case no reply is received, the Commission will take appropriate action in the matter accordingly, it added.
The Commission in its letter dated September 29 had requested Thackeray to furnish written submissions along with the respective documents to support claim, if any, by 2 pm, October 8.
DMK intra-party polls: TN CM Stalin files nomination for president's post
Tamil Nadu Chief Minister M.K. Stalin on Friday filed nomination papers for the president's post in the ruling DMK intra-party elections.
The party general council meeting is scheduled to be held on October 9 at St. George School, Aminjikarai, Chennai.
Before filing his papers, Stalin paid floral tributes at the memorials of former Chief Ministers of Tamil Nadu C.N. Annadurai and M. Karunanidhi.
After filing his nomination papers at Anna Aruvalayam, the DMK headquarters, Stalin paid floral tributes before the photograph of his late father and former Chief Minister of Tamil Nadu M. Karunanidhi at his Gopalapuram residence.
Senior DMK leader and state waterworks minister S. Duraimurugan, who is also the organising secretary of the party, DMK treasurer and Member of Parliament T.R. Baalu, former Union Minister and Member of Parliament from The Nilgiris A. Raaja, Stalin's sister and Member of Parliament Kanimozhi, and other senior ministers and parliamentarians were present.
Stalin's son and party youth wing leader and Member of Legislative Assembly from Chepauk constituency,Udayanidhi Stalin was also present during the filing of the nomination.