Nia Sharma, Rahul Vaidya on 'Zee Comedy Show' to promote 'Garbe Ki Raat' video
Renowned music composer and singer Anu Malik will be seen as the special guest on 'Zee Comedy Show' over the weekend, while singer Rahul Vaidya and television actress Nia Sharma make a guest appearance to promote their recently launched music video – 'Garbe Ki Raat'.
After some really entertaining acts, Sanket Bhosale in his 'Sanjay Dutt' avatar took over the stage and kickstarted his 'Baba Ka Darbar' chat show with Farah Khan and Anu Malik being his special guests. Midway through the act, Rahul and Nia also made a surprising entry and made everyone dance on their new song – 'Garbe Ki Raat'. The duo along with Sanket and Anu Malik also danced on 'Aaila Re' as well.
Talking about her experience on the show, Nia Sharma mentioned: "It was a short and sweet visit, but we had a great time promoting our song with 'Baba' – Sanket Bhosle, who was fantastic, and Farah Ma'am, who is the sweetest. Navratri is going on and the trend of music videos is on the rise, and I got the chance to dress up, so I had a great time making 'Garbe Ki Raat' and promoting it on 'Zee Comedy Show'."
Anu Malik added: "Farah and I are having deja vu as Rahul started his journey in front of us and from there till here, when he is sitting beside me and promoting his song, his journey has been commendable. He is one of the nicest and most talented human beings that I've ever met, and I really wish him all the best in his career and for 'Garbe Ki Raat'."
'Shabaash Mithu' to hit the screens on Feb 4, 2022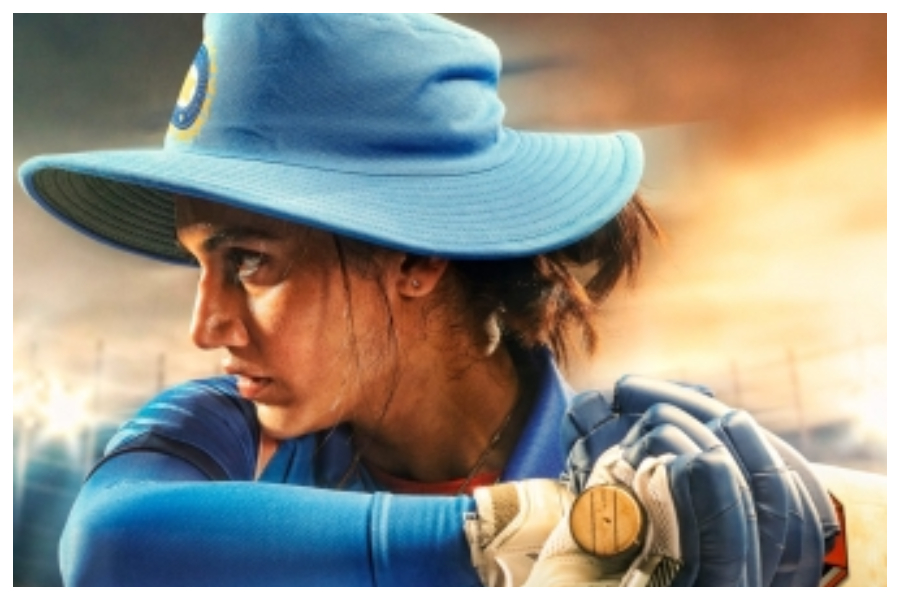 On the occasion of Mithali Raj's birthday on Friday, the release date of 'Shabaash Mithu' starring Taapsee Pannu has been announced. It will hit the screens on February 4, 2022.
'Shabaash Mithu' is the coming-of-age tale of women's cricket in India as witnessed by the most successful woman cricketer. The film chronicles the highs and lows, setbacks and moments of euphoria of Mithali's life with Taapsee essaying the titular role.
Also seen in the film will be the talented actor Vijay Raaz in a key role.
'Shabaash Mithu' has been shot across domestic and international locations to aptly bring alive Mithali's iconic journey and her meteoric rise to the world stage.
Produced by Viacom18 Studios, Shabaash Mithu's Creative Producer is Ajit Andhare, while the film is Directed by Srijit Mukherji and Written by Priya Aven.
Ali Fazal joins Gerard Butler in action thriller 'Kandahar'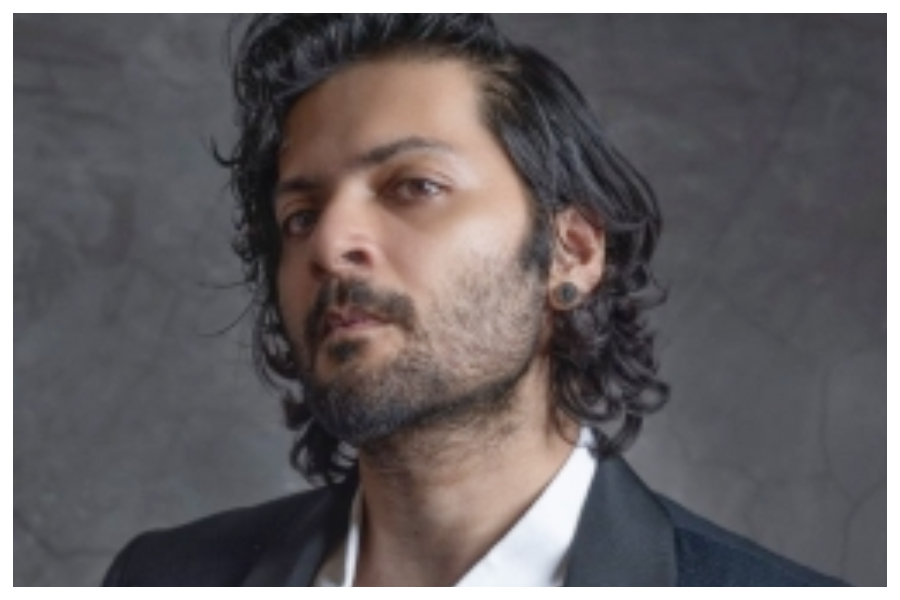 Actor Ali Fazalis all set to star in an action thriller titled 'Kandahar' alongside Gerard Butler.
'Kandahar', is being directed by Ric Roman Waugh, who has directed films like 'Angel Has Fallen', 'Felon', Greenland' and an upcoming Film with JK Simmons 'National Champions' among many others.
Commenting on being a part of the project, an excited Ali said: "I always look forward to new and exciting ventures . We are all set to begin production soon".
'Kandahar' is based on the screenplay, which the director developed in tandem with former military intelligence officer Mitchell LaFortune. Mitchell's experiences at the Defense Intelligence Agency in Afghanistan have shaped up the story and the principal photography of the film is expected to begin soon in Saudi Arabia.
The film is being produced by Thunder Road Films, the producers of the 'John Wick' and 'Sicario', G-BASE and Capstone Group.
Back at home, Ali will be soon seen in an untitled Arati Kadav film. The actor took to his Instagram a few days back to share the first look of the futuristic space film.
'Bob Biswas': Intriguing but perfunctorily mounted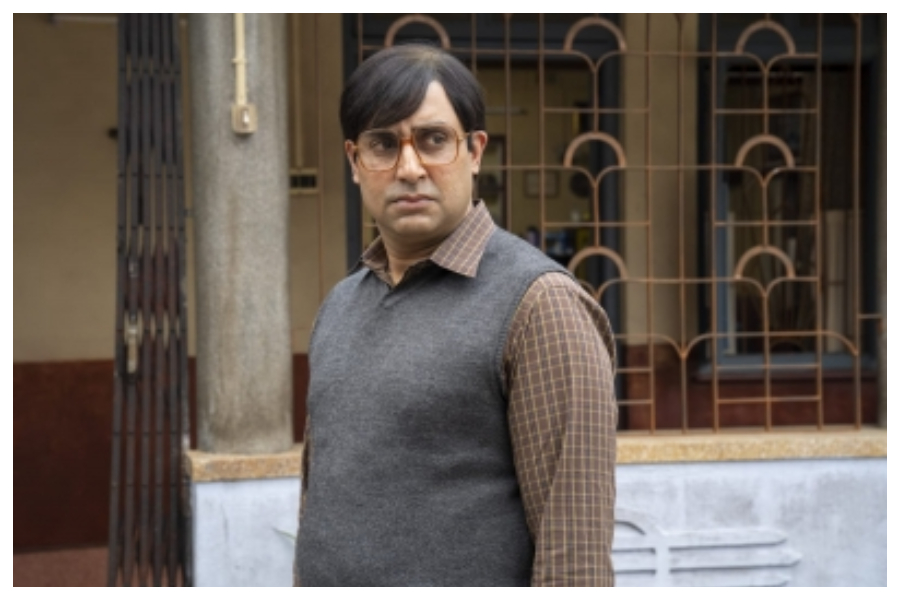 Film: "Bob Biswas" (Streaming on Zee5); Duration: 132 minutes.
Director: Diya Annapurna Ghosh; Cast: Abhishek Bachchan, Chitrangda Singh, Paran Bandopadhyay, Ronith Arora, Tina Desai, Samara Tijori, Ditipriya Roy, Pavbitra Rabha.
IANS Rating: ***1/2
This film focuses on the assassin Bob Biswas, a character conceived by Sujoy Ghosh and Advaita Kala in 2012 released Kahaani which featured Vidya Balan, thus technically making it a prequel to Kahaani.
Actor Saswata Chatterjee had portrayed the quirky character in Kahaani with such flair and unconventional style that it landed becoming an intriguing figure worth exploring his backstory, and thus this film germinated.
Unlike the high-octane, nifty thriller Kahaani, Bob Biswas with a character-driven plot, is a slow-paced film. The titular character in a vulnerable state of mind embarks on a journey of self-discovery after being in a coma for eight years. Unable to recall his past, and while trying to piece his life together with his wife Mary, son Benny and stepdaughter Mini after he steps out of the hospital. How he gets his prospective victim's MMS on a mobile phone and is forced to kill them while working undercover as a life insurance agent, forms the crux of the film.
Set in Kolkata, the script does have its moments, with the twists in the tale and the code of conduct among criminals, but it is Bob's gullibility that keeps you hooked to the screen.
While we miss Saswata Chatterjee as the eponymous killer, Abhishek Bachchan with his bemused appearance and unwonted demeanour delivers an equally earnest performance. He is aptly supported by Chitrangda Singh as his wife Mary, Ronith Arora as Son Benny, and Samara Tijori as Mini.
Purab Kohli has his moments of onscreen glory as the drug peddler Bubai. Similarly, Pabitra Rabha as Dhonu the street-food seller, and Paran Bandopadhyay as the pharmacist Kali Da who keeps saying: "Niyam, Niyam hota hai…" leave their mark on the screen.
Tina Desai in a significant role as Police Officer Indira Verma is stereotypical and so are all the other supporting actors who are a part of the city's underbelly.
While Bob Biswas' back story is intriguing and the film informs you of how he is connected to the tale in 'Kahaani', writer Sujoy Ghosh takes the lazy way out.
His script fails to tell us about Bob's initiation into the world of crime, how he became a contract killer in the first place. This would have been much more interesting. Also, Bob's journey as the assassin is smooth and perfunctory that beyond a point, you just don't get emotionally hooked.