Mayawati accuses BJP of instigating religious sentiments
Bahujan Samaj Party president Mayawati Wednesday accused the BJP of instigating religious sentiments in order to divert people's attention from issues like unemployment, poverty and rising inflation.
Addressing a press conference here, Mayawati said that the religious places were being deliberately targeted and asked people to be alert to this conspiracy of the BJP.
She warned that the situation in the country could take a turn for the worse in the coming days.
The BSP president said that issues like Gyanvapi mosque, Mathura and Taj Mahal were being raised to weaken the nation.
"The names of places belonging to a particular religious community are also being changed one by one. This will disturb peace, harmony, brotherhood and lead to mutual hatred in the country. The general public of this country should be alert. This will neither benefit the country nor the general public," she stated.
Who is Sahil? Monster mechanic who stabbed, stoned minor girl Sakshi to death in Delhi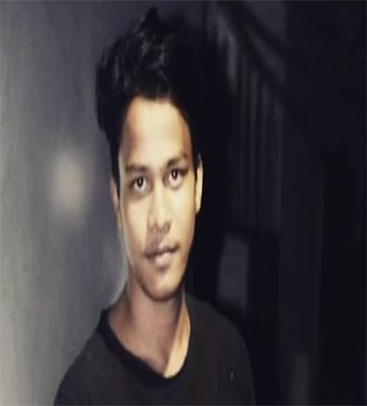 The Delhi Police on Monday arrested Sahil Khan who stabbed and killed 16-year-old girl named Sakshi in Delhi's Shahbad Dairy area. The 20-year-old accused, stabbed her at least 20 times before hitting her on her head with a stone. The police arrested him from Uttar Pradesh's Bulandshahr city.
The girl was killed on a bustling street crowded with people, yet no one came to her rescue, as captured in the CCTV footage.
Who is Sahil?
Here is what we know so far:
As per reports, Sahil is a mechanic by profession who repairs AC and fridge. 
Sahil is on Instagram with username "sahi.lkhan3600" and has 56 posts, 405 followers. His bio on Instagram read, "#love you dark life; daru lover (alcohol lover); Yaaron ki yari; Sab pe Bhari; 5 July; Love you mom." 
His posts on Instagram suggest that he loves to drink and party hard. In many of his posts, one can see Sahil smoking hukkah and drinking alcohol with his friends.
4. Like any other person, Sahil also likes to make reels. Many of his reels on Instagram show him either performing solo or with friends.
5.In one particular reel, captioned as "Judai" Sahil can be seen performing over a woman's voice that says, "I just want to inform you that I am going to get married in a week. In barely six months, my child will also have a name." To this, Sahil replies, "My best wishes are with you, if I remain alive, I will definitely come." The brutal murder can also be seen acting in the reel with facial expressions.
Sonu Sood to help set up a school for underprivileged children in Bihar
Sonu Sood recently met an engineer from Bihar's Katihar who quit his job and started a school for orphaned children and named it after the actor and philanthropist.
Sonu will be providing a new building for this school and higher education to underprivileged children.
In February this year, Sonu was surprised to read about 27-year-old engineer Birendra Kumar Mahato quitting his full-time job to open a school for orphaned children, and that he named it after the actor. Moved by Mahato's endeavour to provide free education and food to 110 children, the actor met Mahato and the children at the school which also functions as a shelter home.
The actor spent time with Mahato to understand the needs of the school, from ration to quality education, building awareness to bridging the education gap between rich and poor. By the end of the day, Sonu started work on new building for the school so that it can house more underprivileged children, and ensure there is food for every child.
"Increasing access to education is one of the best ways to combat poverty. We aim to educate children from the marginalised sections of the society so that they have a better chance at job opportunities."
He added: "Higher education is something we are working on. The other important aspect is nutrition and overall well-being as this school is also a night shelter," said the actor.
Currently, the actor is providing education to close to ten thousand students across the country .
Opening bell: Markets open in green amid positive global cues; Sensex at 62,889.90, Nifty at 18,609.90
The markets on Monday opened higher with Sensex at 62,889.90, up by 388.21 points and Nifty was at 18,609.90 with a gain of 110.55 points. Mahindra and Mahindra, TCS, HDFC, IndusInd Bank and Wipro were the top gainers in the morning session.
The stocks of Adani Transmission, Rail Vikas Nigam, IRCTC, Torrent Power and NHPC will be in focus as the companies are announcing the results for the last quarter today.
Markets on Friday
Thanks to increased buying by Foreign Institutional Investors, Sensex surged 623 points to end the week at 62,496. Nifty also went up by 0.94 per cent to hit 18,495 points at close, buoyed by a rebound for global markets and gains made by US stocks.
Global markets
Wall Street shares on Friday after being on the lower end rose sharply as the US debt ceiling progressed and chip stocks gained for a second straight day due to optimism surrounding AI. The Nasdaq Composite rose by 2.19 per cent to 12,975.69, S&P 500 closed higher at 4,205.45 and the Dow Jones Industrial Average rose to 33,093.34.
With the US debt negotiations reaching closer to a deal the Asian markets on Monday were in green. Singapore's SGX Nifty saw a gain of 159 points at 18,707, South Korea's KOSPI was comparatively flat with a gain of 4.12 points at 2,558.81 and Japan's Nikkei 225 was in the green with a gain of 159 points at 31,330.63. However, Hong Kong's Hang Seng was at 18,723.72 with a drop of 23.20 points.
Oil prices
Oil prices on Monday were were higher after as United States leaders reached a tentative decision to avoid debt default. Brent crude futures went up by 39 cents to $77.34 per barrel and US West Texas Intermediate crude was at $73.12 per barrel with a gain of 45 cents.
Rupee
Indian rupee on Monday opened flat at 82.58 per dollar against Friday's close of 82.57.