Maharashtra: BJY marcher killed in road accident; Rahul mourns
A 62-year old veteran Congressman from Tamil Nadu was killed and another person injured when they were knocked down by a speeding truck, a Congress leader said here on Friday.
The deceased is Ganesan Pnnraman and the injured person is P. Savayul, 30, both hailing from Thanjavur, informed State Congress Working President Arif Naseem Khan.
On hearing of the tragedy, Congress MP Rahul Gandhi, who is leading the Bharat Jodo Yatra (BJY), visited and paid homage to the departed participant before commencing the fifth day's march at dawn on Friday.
He was accompanied by state party chief Nana Patole, Khan, ex-MP Sanjay Nirupam, ex-ministers Yashomati Thakur and Vishwajeet Kadam and a large number of other BJY participants.
Later, Gandhi said in a social media post that he was deeply saddened by the demise of Ganesan who was a committed Congress worker and a campaigner for the past three decades.
"We have lost a true soldier of the party and a beloved companion in the BJY. His dedication to the country and Congress will serve as an inspiration to all of us in our endeavour to unite the country," said Gandhi.
The BJY, which saw the participation of Shiv Sena (UBT) leaders like Aditya Thackeray, Ambadas Danve and Sachin Ahir, as it left Nanded and wend its way to Hingoli district this evening.
A police officer said that the tragedy occurred early today when they were returning from Gandhi's rally last night to the BJY's night halt camp.
The formalities for the autopsy and later handing over the body to the family of the deceased is being completed, said the police.
Lok Sabha Elections 2024: Shiv Sena (UBT) May Contest 8 Of 10 Seats In Mumbai Metropolitan Region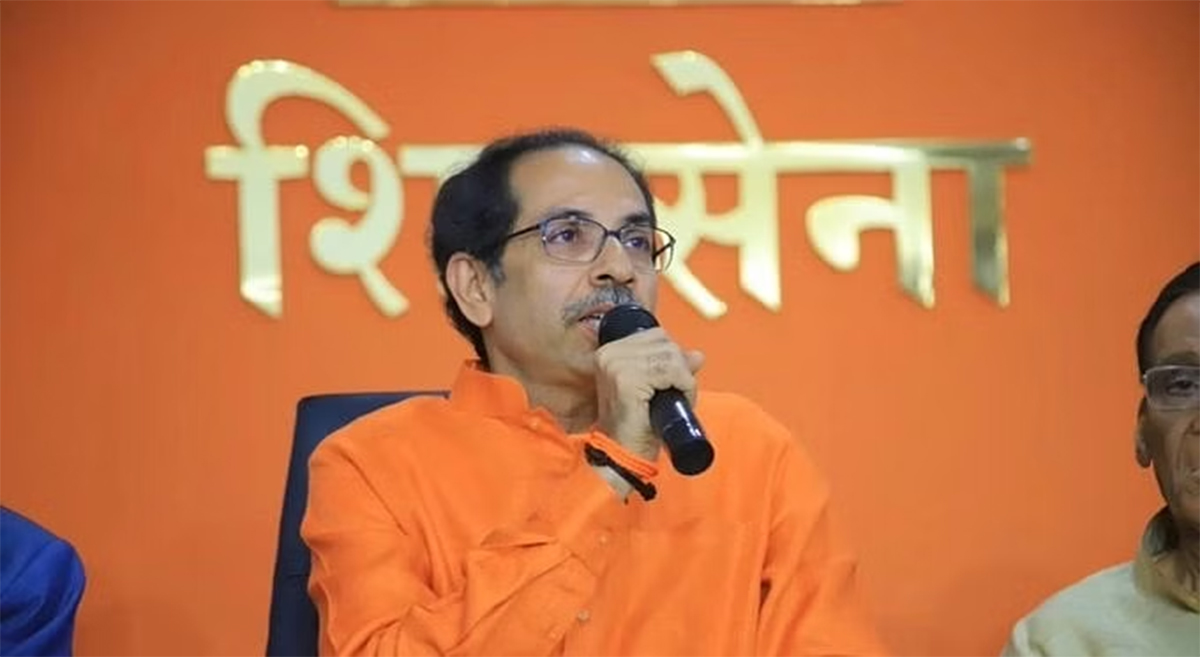 Mumbai: The Uddhav Thackeray-led faction of Shiv Sena is keen to contest 8 out of the 10 Lok Sabha constituencies in the Mumbai Metropolitan Region with some 'give and take' in the next elections, sources said on Tuesday.
Thackeray has been holding consultations with the party workers and leaders for the last few days. On Tuesday, he met with office-bearers from the Mumbai North East and the Mumbai North Lok Sabha constituencies.
The Shiv Sena (undivided) had won three of the total six LS constituencies in Mumbai in 2019 when it contested in alliance with BJP.
Besides Mumbai South, Mumbai South Central, and Mumbai Northwest seats, the Shiv Sena had also won Kalyan, Thane, and Palghar seats in the last elections. 
However, MPs from Mumbai South Central, Mumbai North West, Palghar, and Kalyan have switched their loyalties to the Shiv Sena led by Maharashtra Chief Minister Eknath Shinde.
The Shiv Sena (UBT) has now staked claims to Kalyan, represented by CM Shinde's son Shrikant Shinde, Thane, Palghar, and Bhiwandi seats in the MMR region along with the Mumbai North East.  
"Ready to leave 2 seats for Congress and NCP"
"We have a candidate in the former Mumbai North East MP Sanjay Dina Patil who has joined Shiv Sena (UBT) and we are keen to contest from this seat. We are ready to leave Mumbai North Central and Mumbai North seats for the Congress and the NCP," Shiv Sena (UBT) sources said. 
The Congress had contested the Bhiwandi seat in the previous elections but we are keen to fight this time, they said.
BJP's Poonam Mahajan had defeated Priya Dutt of Congress from Mumbai North Central. The Mumbai North seat is a BJP fortress. In 2019, sitting MP Gopal Shetty won with a huge margin by defeating actor-turned-politician Urmila Matondkar, who contested on Congress ticket.
BJP's Kapil Patil had defeated Congress' Suresh Taware in Bhiwandi while the Palghar seat was won by Shiv Sena (undivided).
"We will discuss our stand with Maha Vikas Aghadi (MVA) allies during deliberations," sources said.
Mumbai: 2 More Corporators Join Shinde Faction Of Shiv Sena; Tally Reaches 35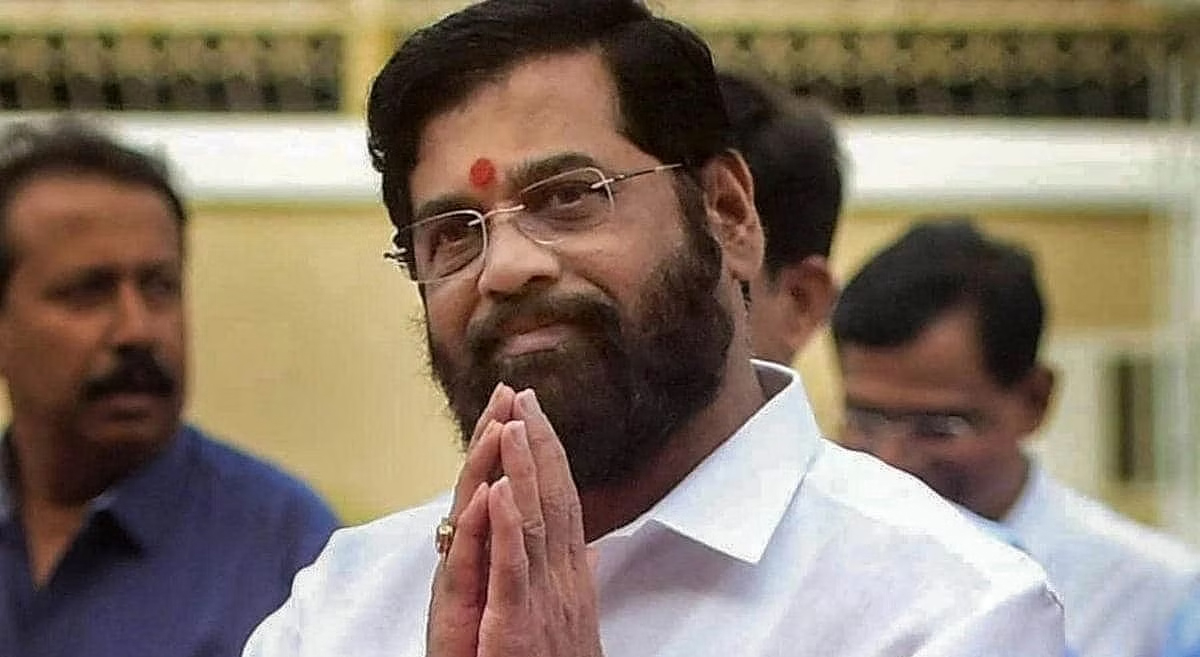 Two more former corporators from Chandivali, Leena Shukla and Harish Shukla, joined Shiv Sena in presence of Chief Minister Eknath Shinde on Tuesday taking the total number of corporators in Mumbai who have joined the party to 35. Congress block Women's wing president Maya Khot, vice president Jaya Nadar and several other party workers too joined the Shiv Sena also with the two former corporators.
Impressed with working style of CM Shinde
While giving the credit for the development in Mumbai to CM Shinde, Leena Shukla said that impressed with the working style of CM Shinde, she and her fellow workers decided to join Shiv Sena. She also vouched to work for Shiv Sena in order to see that CM Shinde continues to be in the seat.
While welcoming the former corporators, CM Shinde said that the change in the pace of Mumbai's infrastructure development after the MahaYuti government came to power is noticeable and people have given the mandate for them.
Most projects stalled due to personal ego during MVA rule
"During the MVA rule all the work had almost come to a standstill. COVID was a reason for the initial few months, but even after that the development didn't get the impetus it needed. Most of the projects were stalled due to personal ego. Actually it is the duty of every Chief Minister to keep away their personal likes and dislikes and take decisions in the favour of the state's best interests. But, it wasn't so during the MVA rule," CM Shinde said while criticizing Shiv Sena (UBT) chief Uddhav Thackeray without naming him.
"Mumbai is a city of international repute and its residents are entitled to get amenities of that stature," CM Shinde said, adding that the new dispensaries started by his government are serving the poor. He also said that he also ensured that the BMC workers get good conditions so that they will work for the betterment of the city with all their heart.
CM also said that his party is gaining power day by day and added that he now has 35 corporators who were elected in 2017 with him. Shinde also criticized Shiv Sena (UBT) for rampant corruption in running the city as well as handling COVID situation and added that he never betrays those who trust him with pure heart.
Mumbai News: Woman Strips In Front Of Mantralaya To Protest IO's High-Handedness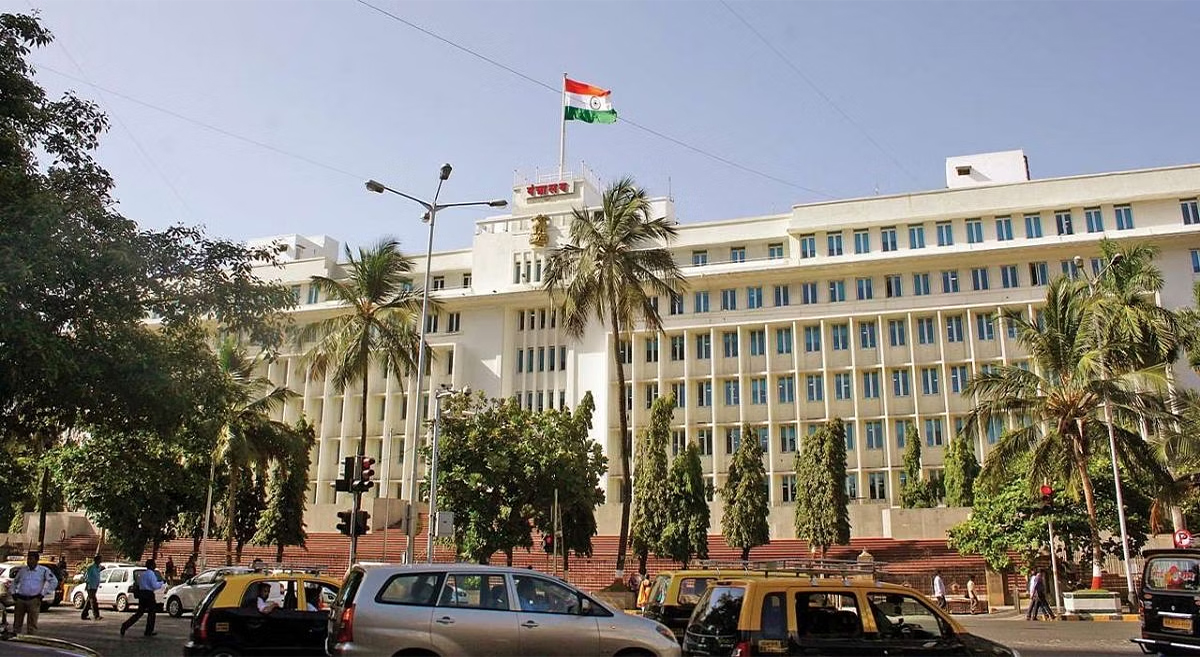 Mumbai: A woman tried to strip in front of Mantralaya on Monday to protest against an electricity connection matter. She was arrested and taken to Marine Drive police station. The woman, aged 36 years, is a resident of Sanpada in Navi Mumbai.
In 2017, she had staged a protest at Maharashtra State Electricity Company office regarding connection of her house and an First Information Report (FIR) was registered against her.
She told the police on Monday that the investigating officer in that matter is mentally harassing her and pressuring her to transfer the property in his name. The woman has demanded that the case be heard in a fast track court.
During her protest on Monday, she was carrying a banner that accused the government of atrocities against Dalit and Muslim women. The police unsuccessfully tried to counsel her against the 'strip protest'. The woman said if the police let her go, she would come back to continue her protest until the Chief Minister meets her. She also threatened self immolation and was arrested to prevent an untoward incident.