Loan fraud: CBI books Pune firm, officials for allegedly causing loss of ₹49.85 crore to PNB
Mumbai: The Central Bureau of Investigation (CBI) has registered a case of criminal conspiracy, cheating and criminal misconduct against a private company and its officials for allegedly causing a wrongful loss of ₹49.85 crore to the Punjab National Bank (PNB). The bank in its complaint has alleged that the accused had siphoned off, diverted the bank funds and utilised it for the purpose other than the purpose for which it was sanctioned and thereby diverted the funds for other activities and not making repayments.
According to the CBI, they had received a complaint on February 23, 2022, from Uday Kumar Sinha, Assistant General Manager, PNB, Pune. The complaint revealed that the borrower company through its officials and other unknown persons entered into criminal conspiracy with unknown public servant for fraudulently availing credit facilities to the tune of ₹50 crore and later caused wrongful loss to the tune of ₹49.85 crore (outstanding liabilities as on March 31, 2013, excluding interest) to the PNB.
Account turned NPA with outstanding balance of 49.85 crore
The company is dealing in pharmaceutical packaging, clinical trial services, non-clone-able technology and others. "The company failed to pay the first quarterly installment that fell due in November 2012, which was due after the permitted moratorium period of 24 months. Interest had not been serviced since January 2013. Due to default in payment of installment, the account turned NPA on March 31, 2013, having outstanding balance of ₹49.85 crore and was declared as fraud and loss asset on 08.11.2013," said a CBI official.
"From the said facts, it is evident that the company had not utilised the proceeds of the term loan of ₹50 crore as per terms and conditions of sanction. The funds availed from the bank have also been diverted by the company to its subsidiaries. It is apparent that the company and its directors had dishonestly and fraudulently committed various offences of criminal breach of trust, fraud, siphoning of funds, diversion of funds, criminal misappropriation and cheating on the bank," the official said.
Mumbai News: Nurse Suspended For Taping Newborn's Mouth Shut At Bhandup Maternity Home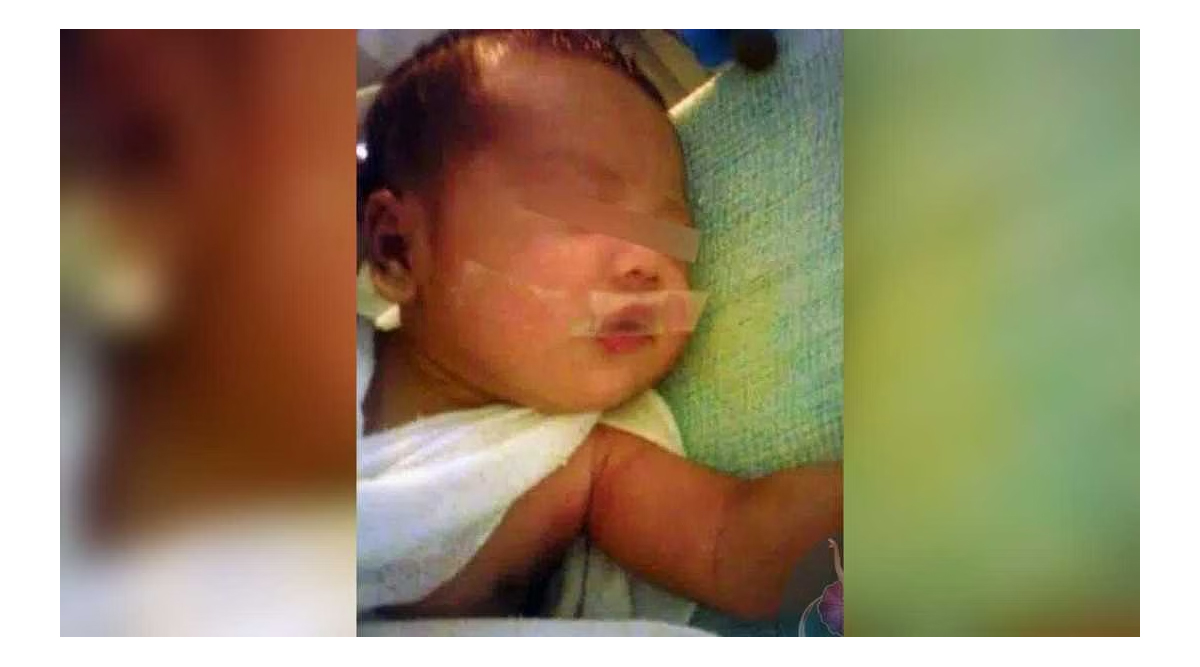 In a disturbing incident at the Savitribai Phule Maternity Home, run under a public-private partnership program and located on LBS Marg in Bhandup (W), a nurse placed adhesive tape on the mouth of a three-day-old male infant who was admitted to the neonatal intensive care unit, in an attempt to silence his crying. This reckless action posed a significant risk to the child's life. Following this incident, the nurse has been suspended by the health department of the Brihanmumbai Municipal Corporation (BMC), and an investigation has been initiated.
Persistent complaints against staff
Allegedly, there have been persistent complaints regarding negligence and impolite behavior by this nurse and others at the hospital, but the hospital administration has failed to take appropriate measures. Rakesh Shetty, the working president of the Congress Seva Dal, has called for the nurse in question to face criminal charges. He stated, "I will be leading a delegation to the Bhandup police on Saturday to demand the most severe action against this nurse."
Last week, Priya Kamble, a resident of Bhandup, was admitted to the maternity home where she delivered her baby. However, due to the baby's jaundice condition, he was transferred to the neonatal intensive care unit (NICU). On the night of June 2, when Kamble went to breastfeed her child, she noticed that his mouth was taped shut, but she was unaware of the reason behind it. Despite her request to remove the tape and allow her to feed the baby, the nurse on duty refused and instructed her to return the next morning at eight o'clock. Kamble informed the nurse that the doctor had instructed her to feed the child every two hours. Frustratingly, when she revisited the NICU at 1 am, she discovered that the tape was still intact, as she shared with on Friday.
Nurse said she taped baby because he was crying
Regarding the incident, Kamble recounted her confrontation with the nurse, stating, "When I asked the nurse why she had taped my baby's mouth, she replied that it was because the baby was crying. I was shocked to hear that. However, since my own son was admitted there, I didn't want to escalate the argument." She further observed, "I noticed that there were 2-3 more babies in the unit whose mouths were also taped."
Concerned and seeking assistance, Kamble reached out to her family, who then sought the help of Jagruti Patil, an ex-corporator, to address the issue. Patil had the tapes removed from the mouths of the affected infants.
Patil launches complaint with hospital administration
Kamble stated that Patil lodged a complaint with the hospital administration regarding the nurse's cruel behavior, which endangered the lives of newborns. Disturbed by the situation, Kamble decided to have her own child discharged from the maternity home and admitted to a hospital in Thane.
"We discovered that there had been numerous complaints filed against the nurses, as they were neglecting their duties by not changing clothes and diapers of the babies. Additionally, the nurses were not feeding the babies on time," Kamble added, highlighting the broader issues with the nursing staff at the hospital.
Dr Daksha Shah, Deputy Executive Health officer of the hospital, was unavailable for a comment.
Nurse suspended
A senior officer from the hospital confirmed that they have taken decisive action against the nurse responsible by suspending her. The hospital administration has also requested an explanation regarding her actions towards the newborns. It is important to note that this maternity home operates under a public-private partnership, and the BMC (Brihanmumbai Municipal Corporation) is not directly involved in its management. Nonetheless, the hospital has taken stringent measures against the nurses involved.
The senior officer stated, "We have received complaints about nurses not fulfilling their duties properly, and we will be taking strict action against those found at fault."
Patil writes letter to Assistant Commissioner of S Ward
In response to the distressing situation at the maternity hospital, former BJP corporator Jagruti Patil took action by writing a letter to the Assistant Commissioner of S Ward. In the letter, Patil highlighted the frequent complaints they had received from women regarding mistreatment by nurses in the neonatal intensive care unit (NICU) department of the Savitribai Phule Maternity Hospital. The letter also mentioned concerns about improper handling of newborns.
Patil's letter specifically addressed the alarming practice of applying an adhesive bandage to the mouth of a crying newborn. The letter emphasized the occurrence of disturbing incidents within the NICU, suggesting that there are serious issues affecting the quality of care provided.
"Extreme negligence is done while taking mother's milk in a bowl and giving it to children. Also the complainant is a woman in the maternity ward. Nurses in NICU are found to lack proper experience. Nurses do not change diapers of newborns. Such and many other complaints have come about NICU. However, I humbly request you to order an immediate inquiry keeping in mind the seriousness of all the above matters," she said in a letter.
Mira Road Monster Manoj Sane Tested 'HIV+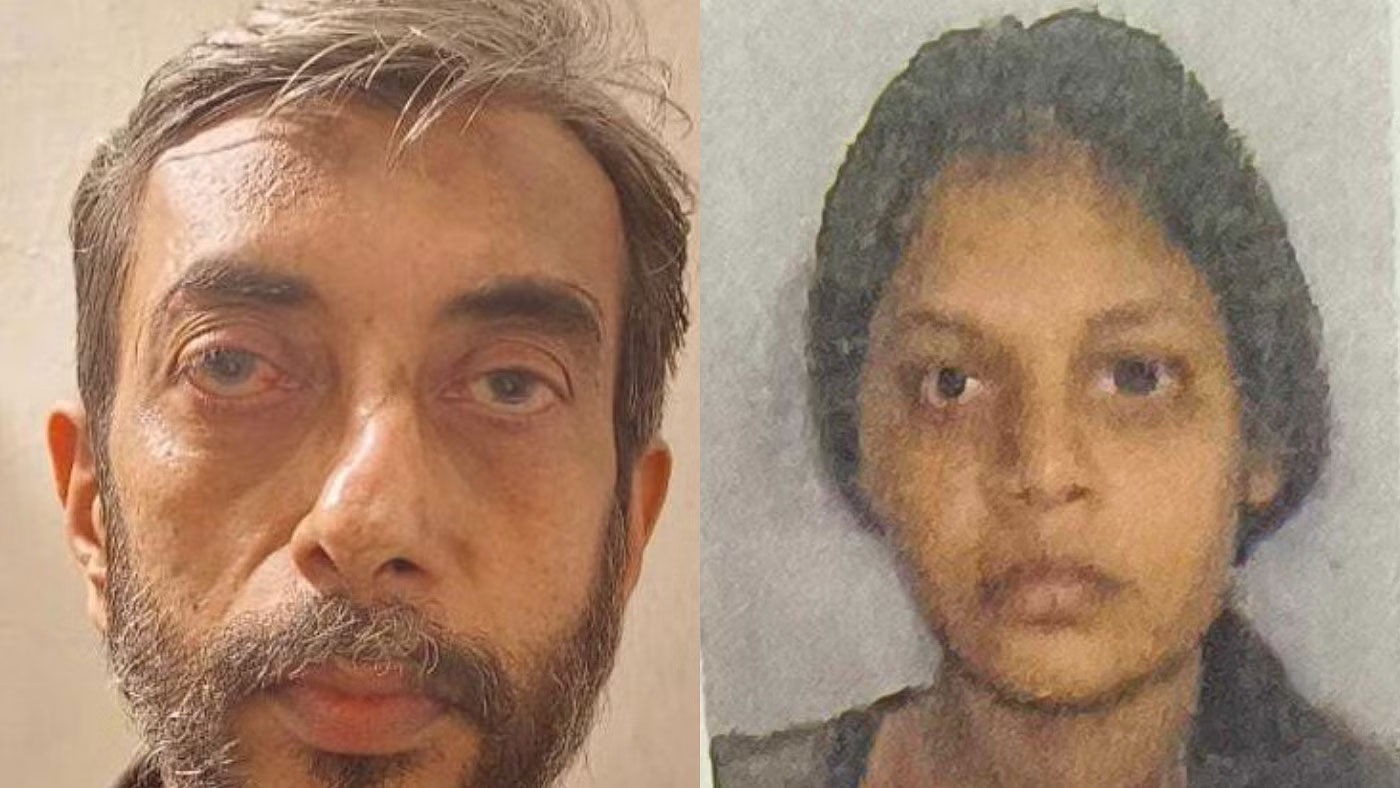 A shocking and gruesome crime came into light on Thursday in the Geeta Nagar area of Mira Road where Manoj Ramesh Sane, a 56-year-old man, was accused of killing his alleged live-in partner, Saraswati Vaidya, 32, and dismembering her body into uncountable pieces. During police interrogation, Sane revealed his HIV-positive status and denied any physical relationship with Vaidya, claiming she was like a daughter to him stated a report.
Accused's Claim of Suicide
Sane stated that accused Sane claimed that Vaidya died by suicide on June 3. Fearing the consequences, he attempted to dispose of the body and admitted to planning his own suicide after the same.
Gruesome Body Disposal Methods
Sane allegedly used an electric tree cutter to dismember Vaidya's body into small parts. Some of these body parts were then boiled in a pressure cooker and roasted on a gas stove for easier disposal. Sane stored the dismembered pieces in various kitchen vessels, making it impossible for the police to accurately count them.
Legal Proceedings and Charges
The police have invoked IPC Sections 302 (murder) and 201 (destruction of evidence) in the First Information Report (FIR) against Sane. He was produced in court and was remanded in police custody until June 16.
HIV Was Diagnosed in 2008: Sane
During preliminary inquiry, Sane informed the police that he discovered his HIV-positive status in 2008. He claimed to have contracted the disease due to infected blood during a past treatment after an accident. He has been on medication since then.
Victim Had Possessive Nature Towards Accused
According to Sane's confession, Vaidya was possessive and suspected him of infidelity whenever he returned home late. Sane, who had been working at a PDS shop for 10 years despite holding an Industrial Training Institute certificate, was teaching Vaidya mathematics, as she was preparing for her Class 10 SSC exams. A board with math equations was found on one of the walls of their seventh-floor flat.
Ongoing Investigation And Forensic Analysis
Police are collaborating with medical experts to determine which body parts are missing from the dismembered remains. They have also seized the electric cutter used in the crime. The collected body parts have been sent to Sir JJ Hospital for forensic analysis.
Navi Mumbai News: NMMC Seizes 450 Kg Of Banned Plastic, Collects ₹ 2.5 Lakh In Fines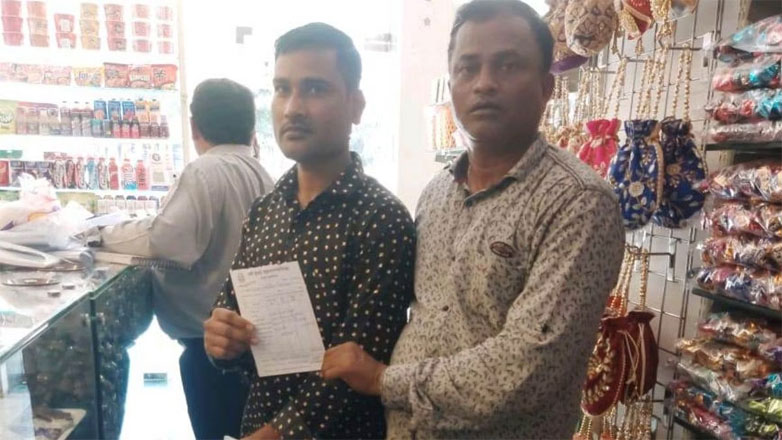 In order to make Navi Mumbai plastic-free, apart from creating public awareness among the citizens that single-use plastic should not be used, the Navi Mumbai Municipal Corporation (NMMC) is taking action if single-use plastic use is found. The municipal commissioner Rajesh Narvekar is keeping a close eye on stopping the use of single plastic which is an important factor in city cleanliness and it is being reviewed regularly in department head meetings.
Nearly 500kg of banned plastic seized
In the month of May 2023, a penalty amount of 2.50 lakh was recovered from 50 people and shopkeepers. The civic body also seized 450 kg of banned plastic from respective wards.
Keeping in mind the damage caused by plastic to the environment, the citizens should stop the use of single plastic completely and also show awareness about the environment by using cloth bags instead of plastic bags, Municipal Commissioner Shri. Rajesh Narvekar.