K'taka Police deny permission to stand-up comedian Kunal Kamra shows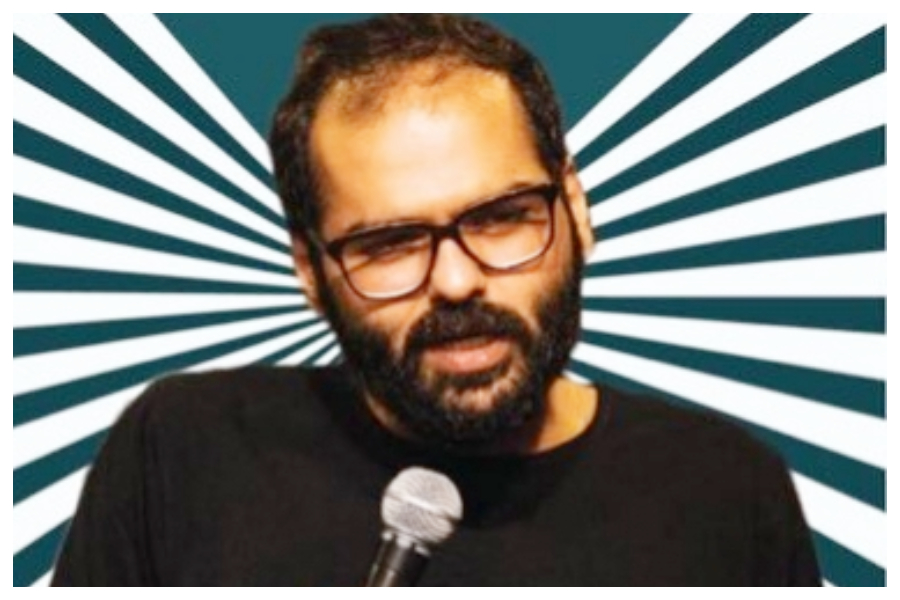 Close on the heels of denying permission to stand-up comedy show of Munawar Faruqui citing law and order problems, the Karnataka Police have denied permission to yet another stand-up comedian Kunal Kamra to stage his shows in Bengaluru.
Kunal Kamra, a vocal critic of the present ruling establishment has stated that the shows scheduled for 20 days have been cancelled in the backdrop of threats and denial of permission by the police.
However, the act of Karnataka Police denying permission for the stand-up comedy shows of Kunal Kamra and Munawar Farooqui has drawn sharp criticism on social media.
Kunal Kamra wrote on his Twitter, "Hello Bengaluru People. I am happy to inform that my shows in Bengaluru scheduled over the next 20 days have been cancelled. They have been cancelled for two reasons. Firstly, we didn't get special permission to seat 45 people in the venue that seat more. Secondly threats have been made to shut down the venue if I were to perform.
"I guess this is also part of the Covid protocol and new guidelines. I suppose I am seen as a variant of the virus now. For those who were wondering how 'A Kamra' goes on the perform while a Faruqui has had to quit comedy' we can find solace in the fact that the ruling class is at least trying to oppress with equality," he stated with irony.
"May be if we continue down the road of equal oppression, we would get to a point of equal liberation, in a post climate change era," he opined.
He has also put up five steps to get the show cancelled and ridiculed the ruling establishment.
The police earlier in the case of Munawar Faruqui stated that the stand-up comedian is a controversial figure as he has made controversial statements on other religions and gods. The police also cited examples of cases registered against Munawar in Tukoganj police station of Indore in Madhya Pradesh and other states. They also claimed that many states have banned his shows.
Munawar Faruqui had tweeted, "Nafrat jeet hai, Artist haar gaya. I'm done! Goodbye! INJUSTICE". (victory of hatred, defeat of an artist)
Maharashtra: Police constable dies by suicide in Dhule; probe underway
A 57-year-old police constable allegedly hanged himself to death at his native village in Dhule district of north Maharashtra, an official said on Friday.
The incident took place on Thursday evening at Pohbara in Sakri taluka and the deceased constable was identified as Kaluram Chaitram Ahire, he said.
"Ahire was posted at the Mantralaya, the state secretariat, in Mumbai for security. He had been at his native place since the last few days," he said.
He was found hanging in the cattle stable in the premises of his residence, the official said, adding that the exact reason behind the suicide is yet to be known.
Investigation into the case is being conducted by Pimpalner police.
In another case recently, a 24-year-old youth from Shivshakti Nagar in Turbhe allegedly died by suicide. The police said that the youth was going through financial issues which prompted him to take the grave step.
Identified as Kiran Ghadge, the deceased worked in private company's housekeeping department.
Fake post on Shraddha Walkar-like case goes viral in Assam; police clarifies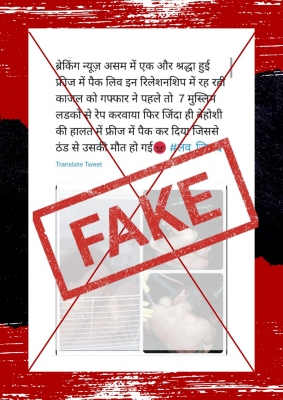 With an aim to disturb communal harmony in Assam, a group of unidentified miscreants on Wednesday shared a post on Shraddha Walkar-like case on social media.
Taking swift action, the state police termed it "fake" news and said that it was taken from a Portuguese blog.
The miscreants claimed about a Shraddha-like incident in Assam and termed it 'Love-Jihad'.
"A girl named Kajal who was in a live-in relationship was first raped by seven Muslim boys and then packed alive in a fridge where she died of hypothermia. Her live-in partner Ghaffar and his companions used to take the body out of the fridge and indulge in necrophilia daily."
The cyber cell of Assam police quickly jumped into action and found the post to be fake.
In a Twitter post, Assam police wrote, "An image from a Portuguese blog of 2010 is being shared with a completely false context on Social Media. Appropriate action will be taken against those found sharing such messages."
Meanwhile, a senior police officer urged the netizens for staying extra cautious while reacting to this kind of social media posts.
An investigation is underway.
Maharashtra: Man kills mother in Palghar; arrested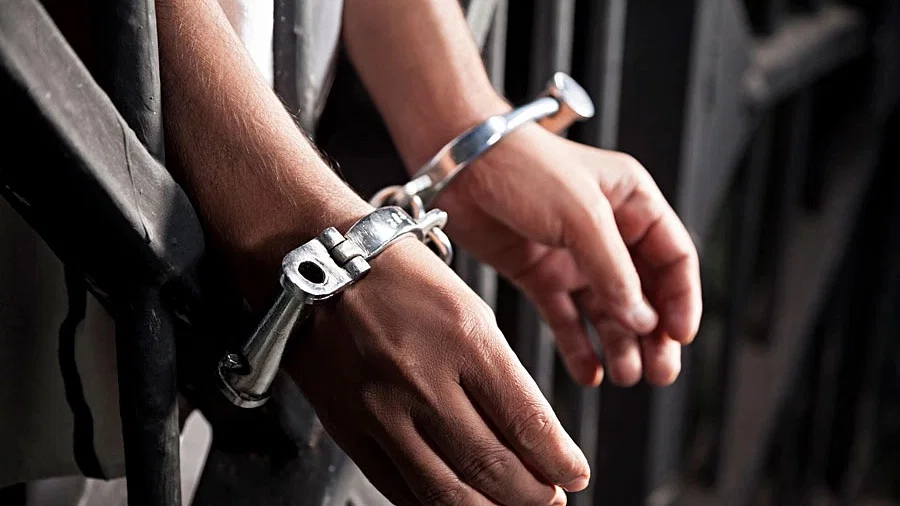 A man allegedly killed his 50-year-old mother after a dispute in Maharashtra's Palghar district, police said on Wednesday.
The incident took place on Tuesday evening in Vikramgad area and the 30-year-old accused was arrested on Wednesday, they said.
The accused had a dispute with his father over the construction of their house under a government scheme.
On Tuesday, the accused beat up his father over the issue. When his mother intervened to save her husband, the accused allegedly attacked her with a roof tile and killed her, police spokesperson Sachin Navadkar said.
Their neighbours alerted local police who rushed to the spot and sent the body to a government hospital for post-mortem, he said.
Based on a complaint by the deceased woman's husband, the police arrested the accused and registered a case against him under relevant provisions, the official said.
In another incident from the district, a mob brutally assaulted a man they suspected was a thief. A gruesome video of the same went viral on social media.
The police said that the mob had allgedly caught him when he broke into a gold jewellery shop and was stealing valuables. The locals beat him with rods, kicked him and punched him.
The police then booked a five persons for assault and the victim has been booked for theft.