K'taka: Cong workers lay siege to BJP MP Tejaswi Surya's residence, detained
Congress workers in Karnataka were on Saturday detained for attempting to lay siege to BJP MP Tejaswi Surya's residence over his alleged "stone pelting" remark.
An audio in which Tejaswi could be purportedly heard saying BJP workers could have pelted stones to protest the murder of BJP activist Praveen Kumar Nettare if Congress had been in power, went viral.
Protesting the remark, Congress protesters raised slogans against the BJP and Tejaswi Surya, who is also BJP Yuva Morcha president.
The police dragged protesters, who were carrying stone and flowers, towards a police vehicle and detained them.
The police have beefed up security around Tejaswi Surya's residence.
Congress worker Meena, who placed flowers inside the Tejaswi Surya's residence, was allegedly dragged to the police van by policemen.
Meena stated that though she has not done anything wrong, she was treated like a terrorist by the police.
"Being an MP, Tejaswi Surya should not have spoken about pelting stones. Let him get the stones pelted, we will only give him flowers," she said.
Congress President D K Shivakumar stated that Tejaswi Surya is heard saying in the audio what he and his party do and believes in.
Tejaswi Surya's statement that everyone can't be provided with security guards to ensure safety after Praveen Nettare was murdered had also stirred a controversy.
'Women look good even without clothes', says Ramdev
In a potentially controversial development, Yoga expert Ramdev on Friday commented on women's attires, raising eyebrows in political and social circles.
Addressing a free Yoga training programme here, Ramdev said without batting an eyelid: "Women look good in saris, they look great in salwar suits, and in my view they look good even if they don't wear anything."
At that time, he was flanked by Thane's Balasahebanchi Shiv Sena MP Shrikant Shinde, son of Chief Minister Eknath Shinde and singer Amruta Fadnavis — wife of Bharatiya Janata Party's Deputy Chief Minister Devendra Fadnavis, and other prominent personalities.
Ramdev, 56, was speaking at a Yoga Science Camp & Women's Meeting organised by Patanjali Yoga Peeth and Mumbai Mahila Patanjali Yoga Samiti here.
He interacted with women who had brought their yoga attires and saris for the conclave and attended a training camp conducted by Ramdev.
Since the meeting started soon after the training camp, many women did not get time to change and attended it in their Yoga suits.
Observing this, Ramdev said that there was no problem if they had no time to switch to saris and they could do it after going home, and then made his remark — termed as 'sexist' in some quarters.
He also urged the people to remain happy and smiling, similar to Amruta Fadnavis to live a long life.
NF Railway to organise first-ever Northeast Half Marathon
The Northeast Frontier Railway (NFR) will organise the first-ever Northeast Half Marathon in Guwahati on February 5 next year, officials said on Friday.
To organise the first-of-its-kind Northeast Half Marathon, the NFR has joined hands with Innovations India Pvt Ltd. The Half Marathon will be aimed at the empowerment of sportspersons and the development of sports infrastructure in the northeastern region.
NFR CPRO, Sabyasachi De said that the Northeast Half Marathon will be a series of Marathons that would be conducted across the northeast with the aim of empowering the sportspersons and developing sporting activity in this region.
He informed that the first Marathon of the planned series will be held at Maligaon on the 5th of February, and approximately 3,000 runners from all across India as well as abroad are expected to participate in the race.
Prizes worth Rs 11 lakh would be given to the winners in addition to the trophies, medals and certificates.
The aspiring participants would be able to register through online as well as offline mode for the Marathon.
The NE Half Marathon would highlight all states of the Northeast as one entity and would surely catapult this region into the limelight on both National & International Platforms, De claimed.
Anshul Gupta, General Manager of NFR said that beyond connectivity and promoting tourism, the NFR is also promoting sporting events in various places within its jurisdiction.
The curator of the event, Captain Rahul Bali appreciated the initiative taken by the Railways.
Delhi govt school classroom scam: Vigilance directorate recommends probe by specialised agency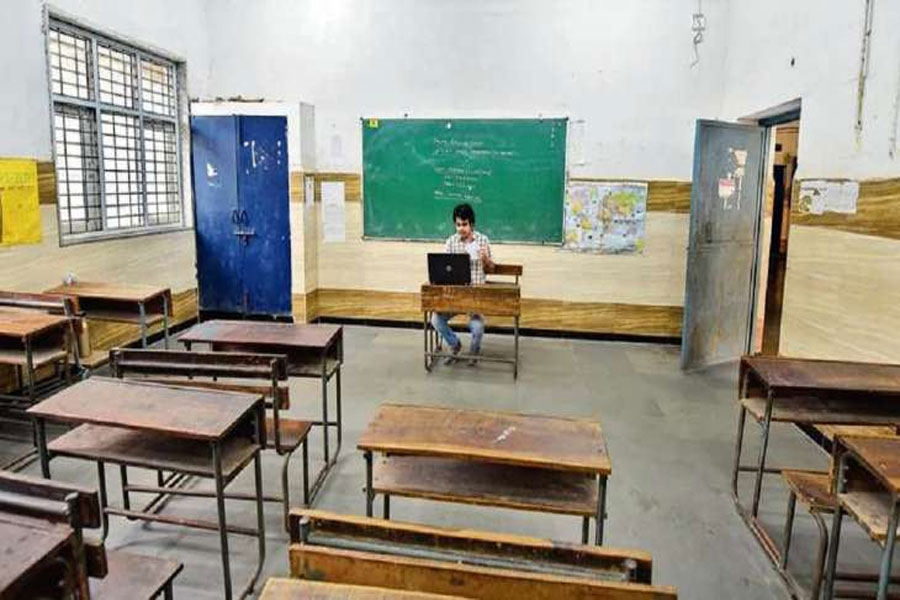 The Directorate of Vigilance (DoV) of the Delhi government has submitted its report to the chief secretary in a case of alleged "irregularities and corruption" in the construction of 2,405 classrooms in 193 schools and has recommended probe.
The DoV report, prepared after seeking the responses of the Education Department and the PWD, prima facie points towards a major scam and has suggested "a detailed investigation by a specialised agency".
The DoV has submitted the report in the matter related to a complaint dated August 22, 2022, with regards to the Central Vigilance Commission (CVC) report dated February 17, 2020 highlighting glaring irregularities in the construction of additional classrooms in different schools of the Delhi government by PWD. The CVC had sent the report to the DoV seeking its comments on the matter.
The Vigilance Department has also recommended "fixing the responsibilities of the concerned officials of the Education Department and PWD" who were involved in the bungling to the tune of nearly Rs 1,300 crore. It has also recommended to forward its findings along with the replies of PWD and Education Department to the CVC for consideration, said a source on Friday.
Apart from several procedural lapses and violation of rules and manuals to tamper with the tender process, the DoV, in its report, has specifically underlined the role of private persons viz. "M/s Babbar and Babbar Associates", who, without being appointed as a consultant, not only attended a crucial meeting held on June 21, 2016, in the chamber of the then PWD Minister, but also influenced the Minister for post-tender changes done in the work contracts in the name of "richer specifications" that resulted into additional financial implications of Rs 205.45 crore.
In the report, the Secretary (Vigilance) has observed that "extra constitutional agencies / persons (like M/s Babbar & Babbar Associates) were running the administration and dictating the terms and conditions to the officers and the entire administration both at the policy level as well as the execution level and were implementing such directions of private person in a place like national capital of the country, which is not only against TBR, 1993 and other rules, regulations and guidelines, besides being a serious threat to the securities aspect. This kind of approach will lead to administrative anarchy and chaos."