Kerala CM to inaugurate 97 new schools; outlines safety measure for school buildings
Safety of school buildings should be a priority and all of them should obtain fitness certificates before the academic year commences on June 5, the chief minister's office on Monday said, following a meeting chaired by CM Pinarayi Vijayan, who is set to inaugurate as many as 97 new school buildings in the state.
The meeting, attended by State Education Minister V Sivankutty along with his cabinet colleagues K Radhakrishnan, M B Rajesh, Antony Raju, K Krishnankutty as well as Chief Secretary V P Joy, among other officials, deliberated on the safety of school buildings and related issues.
"Hazardous trees, boards and hoardings should be removed from school premises. Electric posts, wires standing in a dangerous manner en route to the school and in its vicinity should be removed. Drinking water sources should be cleaned and water purification processes, including chlorination should be completed. The quality of drinking water should be ensured," the Chief Minister's Office said in a release.
On May 23, Chief Minister Vijayan will inaugurate 97 new school buildings constructed at various locations across the state at an event scheduled to be held at Muzhuppilangad in Kannur District.
The Chief Minister directed that safety walls be constructed along water bodies, ponds and wells near schools.
The CMO said directions have also been issued to ensure that school buses and other private vehicles used to transport children to school also possess fitness certificates.
"Police clearance certificate should be issued after assessing the character of the staff in the school vehicles," the CMO added.
The meeting has also decided to provide adequate training to students and staff in disaster mitigation and conduct mock drills for children with special needs.
Awareness programmes will be conducted in schools in areas prone to landslides and floods.
"It should be ensured that the Gothra Sarathi scheme, which was devised to bring children from tribal areas to school, continues. From June 1, the necessary vehicle facilities should be ensured to bring the children to school. Tribal promoters should be given special instructions to ensure that all children reach schools," the release said.
Nashik: Madhavi Salve Creates History as First Female MSRTC Bus Driver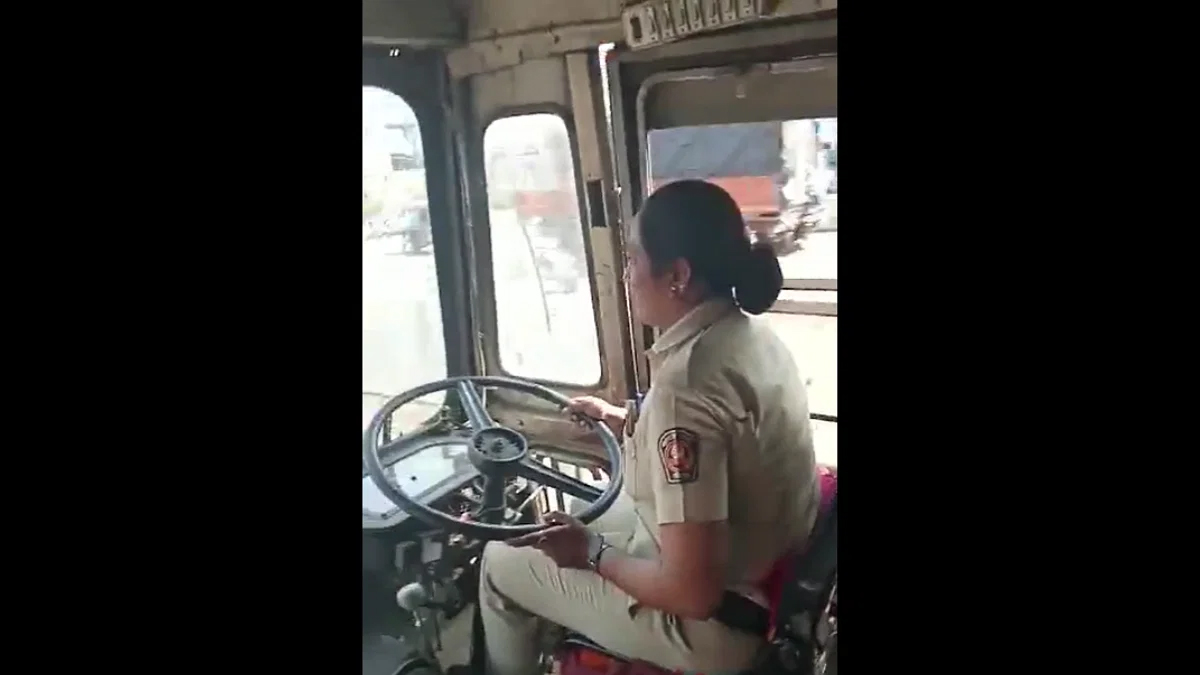 Madhavi Salve has made history by becoming the first woman to drive a bus for the Maharashtra State Road Transport Corporation (MSRTC) on the Nashik to Sinnar route.
This momentous occasion took place when six women were inducted as bus drivers-cum-conductors into the MSRTC on June 6-7, marking a significant milestone in the state's public transport history.
Madhavi's Journey
Madhavi Salve, a 34-year-old mother of two, originally from Mahiravani village in Trimbakeshwar taluka had been driving a light commercial vehicle since 2016. She expressed her gratitude towards the warm welcome she received from her male colleagues at the MSRTC depot in Sinnar.
Salve's journey to becoming a bus driver has been fueled by her passion for driving buses and her determination to break gender barriers. Despite facing skepticism from some friends and relatives, she pursued her dream with the support of her family.
MSRTC's Recruitment
As many as 206 women drivers had qualified in a direct recruitment scheme in 2019, and so far 28 of them have been recruited. Since their recruitment process began in 2019, these women have undergone rigorous training and tests on MSRTC buses.
The MSRTC, which has a fleet of more than 16,000 buses, already has more than 5,500 women conductors in its ranks. A total of 12 women drivers have been recruited. Among them, four are serving at Sinnar depot, three at Pimpalgaon depot, two at Peth depot, and one each at Lasalgaon, Peth, and Kalwan depots in Nashik district.
This progressive step by the MSRTC signifies their commitment to gender equality and opening up new opportunities for women in the transportation sector.
They officially joined the service in June and are now proudly serving passengers with the slogan "Pravashyanchya Sevesathi" (for service to passengers).
Zomato Shares Hit 52 Week High Today,Back Near IPO Price After Two Years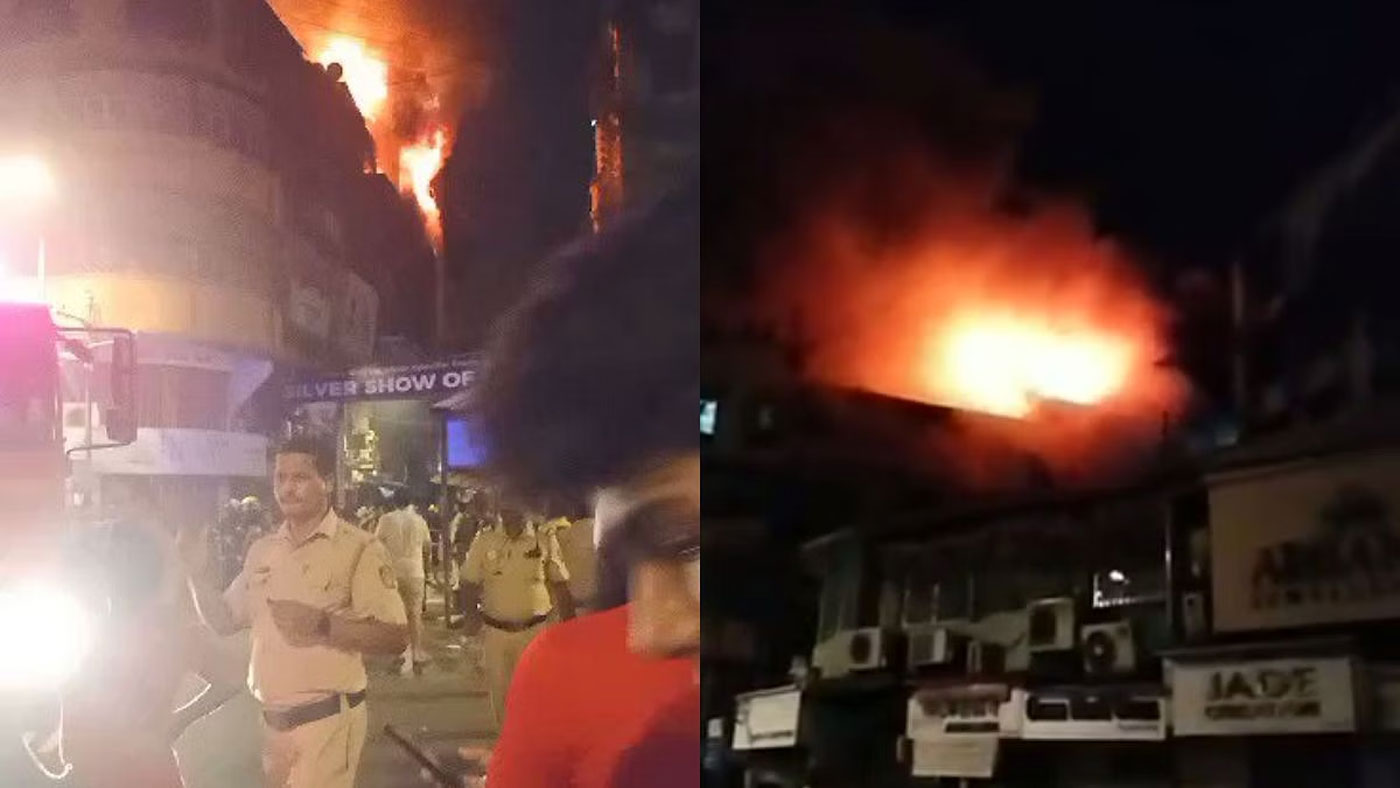 The shares of Zomato Ltd record a one year high with stock gained nearly 53 per cent in the last 52 week. The stock of Zomato is witnessing a surge of Rs 77.35 a share, a level last seen on April 26, 2022.
In the end of March 2023, Zomato share dropped down at Rs 50 apiece. The stock was trading at Rs 77 on BSE at 1pm, up by 1.64 per cent from the previous close.
Since March, the stock gain a rise of nearly 53 per cent. It is still down 52 percent from its record closing high of Rs 160.30 hit on November 15, 2021.
After entering the new financial year, the shares of Zomato has increased around Rs 50 to Rs 77 apiece levels. The company shares had started signaling about the end of base building mode in January 2023 when it rebounded from Rs 47 apiece levels and sustained above this fresh bottom made after bouncing back from 52-week lows of Rs 40.60 apiece made in July 2022.
Zomato Ltd Shares
The shares of Zomato on Friday at 3:30pm IST were at Rs 77.90, up by 2.77 per cent.
Over 14,000 Workers Shaped Iconic Mumbai Trans Harbour Link, India's Longest Sea Bridge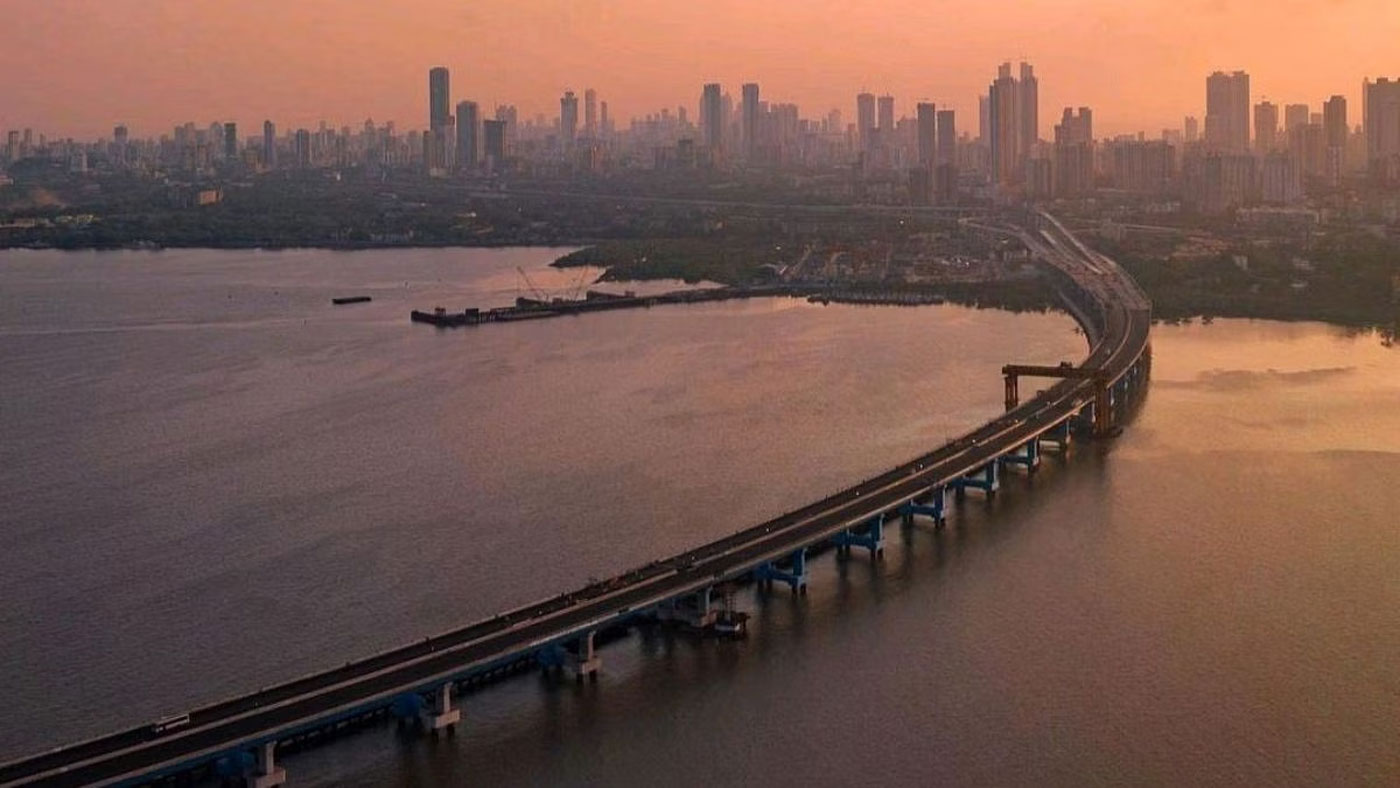 Over 14,000 workers from close to a dozen countries worked on the iconic Mumbai Trans Harbour Link (MTHL). Some of the countries that they hailed from include Japan, America, South Korea, Switzerland, Denmark, and the United Kingdom. Despite the most challenging phase of the pandemic, the work continued on the project, though the pace had slowed down while ensuring safety protocols were met with.
Instead of putting the project on a pause during the lockdown period and later having an endless wait to get the labourers back to the project site, some strategic decisions were taken by the Mumbai Metropolitan Region Development Authority (MMRDA), the agency implementing the crucial infrastructure project.
Certain Engineering Feats Employed First Time In India
Not only is this the longest sea bridge in India, but certain engineering methodologies have been used for the first time. For instance, launching of the orthotropic steel decks was never done before in India. The entire project is 22km long, of which the sea bridge component is 16.5km. The remaining 5.5km is on either side of the landing areas.
The project's chief engineer in MMRDA, Sunil V Wandhekar, visited Japan and South Korea to get familiarised with the engineering elements. Launching of each deck took nearly five days to bring it from the coast to launching it with the bridge's structure.
These are prefabricated decks made of metal that are placed on barges and taken to the section where they have to be launched. Once kept on the pillar, they act as the portion on which the vehicles will zip past.
To make these decks, fabrication of certain elements and components was done in the workshops in different parts of the world, such as Vietnam, Japan, China and Taiwan.