Kejriwal launches 'Make India No. 1' mission
Delhi Chief Minister and Aam Aadmi Party National Convener Arvind Kejriwal on Wednesday launched 'Make India No. 1' mission to make the country lead on all parameters.
Kejriwal said: "We have to make India the number 1 nation in the world once again. We have to make India great again. We are beginning a national mission called 'Make India No.1' today. Every citizen of this country, 130 crore people have to be connected to this mission."
"Citizens need to come together to make India great again. It has been 75 years since we got Independence and we have achieved many things, but there is an anger among citizens that many small nations that got freedom after us have moved ahead of us," said the AAP Convener.
"Why did India lag behind? Every citizen is asking this," he added, giving example that Singapore got independence 15 years after India, and that Japan and Germany were destroyed in World War II.
Kejriwal went on to say that "If we leave this to these parties and leaders, India will go back 75 more years as some of them love the family and some love their friends." He further urged BJP, Congress, and other political parties to join AAP's national mission, saying that everyone needs to come together for it.
Delhi CM said that people of India are the best people, "yet we were left behind."
"We are not short of anything, we 130 crore people will now have to come together and take over the reins of the country," he added.
While counting the parameters, he said that we have to make arrangements for good and free education for 27 crore children. "We cannot say that schools cannot be opened in hills or tribal areas. Whatever money will be spent, we have to do it," he added.
Secondly, he said: "We have to make arrangements of free and good treatment for all."
Third, "Our youth power is the biggest strength. Employment will have to be arranged for each and every youth."
"Fourth thing, every woman should get respect. The Right to safety and equality should be given to them."
"And finally, today the farmer's son does not want to become a farmer.
Such a system will have to be made that farmers get full price for their crop and the son of the farmer must have a sense of pride to become farmers," Kejriwal said.
"Today I appeal to 130 crore people to join this national mission. We have nothing to do with any party, this is not a mission of any party", said AAP national Convener.
Pawar meets LS Speaker to revoke disqualification of Lakshadweep MP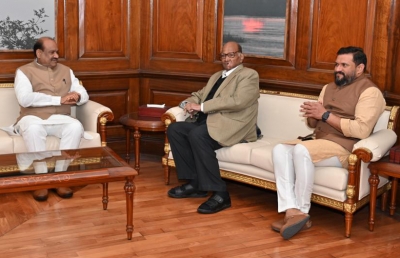 Nationalist Congress Party (NCP) leader Sharad Pawar on Monday met Lok Sabha Speaker Om Birla and urged him to revoke the disqualification of party's Lakshadweep MP Mohammed Faizal whose conviction has been suspended by the Kerala High Court.
Pawar said, "As the Kerala High Court suspended the conviction and sentence of the former Lakshadweep MP and hence we appealed to the honourable speaker to consider the matter of suspension."
He said that he met with the Lok Sabha speaker and requested him to revoke the disqualification of the NCP's MP.
The Election Commission (EC) on Friday informed the Supreme Court that it will consider the Kerala High Court order, which suspended the conviction of Lakshadweep MP Mohammed Faizal in an attempt to murder case, and take action in accordance with the law.
Advocate Kapil Sibal, appearing for Faizal, submitted before a bench headed by Justice K.M. Joseph that the by-election cannot go on as the high court has suspended the conviction of his client.
Faizal's conviction had resulted in his disqualification from the Lok Sabha. The bypoll was announced by the EC after Faizal was disqualified following his conviction in the case.
Senior advocate Maninder Singh, representing the EC, contended before the bench, also comprising B.V. Nagarathna, that the action will be taken in accordance with law against the backdrop of the high court order.
BJP govt in MP begins administrative surgery ahead of Assembly polls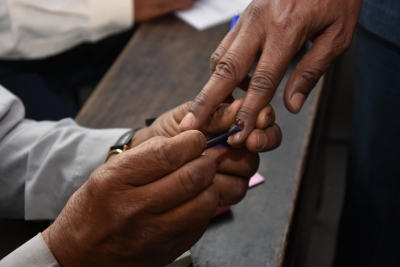 With around eight months left to the state legislative elections, the BJP-led Madhya Pradesh government has started an administrative surgery.
In a notification issued by Chief Secretary Iqbal Singh Bains late on Sunday, as many as 11 IAS officers, of them seven district collectors, have been transferred.
The transfer list issued two days before the Chief Minister Shivraj Singh Chouhan is scheduled to chair a high-level meeting with IAS and IPS officers in the state.
Gwalior collector Kaushlendra Singh has been shifted to Bhopal after being appointed as Additional Chief Secretary of Chief Minister Shivraj Singh Chouhan. Akshya Kumar Singh, 2010 batch IAS, who was serving as district collector of Shivpuri, has been appointed as new district collector of Gwalior.
Ravindra Kumar Choudhary (2011 batch IAS) will be the new district collector of Shivpuri, while Khargone collector Kumar Purusottam (2012) will be new collector of Ujjain. Notably, Kumar Purusottam was appointed Khargone collector following a communal riot in April last year. Shivraj Singh Verma (2012 batch IAS) district collector of Barwani will be replacing Kumar Purusottam.
Dr. Phatting Rahul Haridas (2012), who has been serving as collector of Shivni district, will replace Shivraj Singh Verma. Similarly, Sonia Meena, collector of Anuppur has been shifted to Bhopal and has been appointed as Additional Chief Secretary in Madhya Pradesh government.
Jabalpur Municipal Commissioner Ashish Vashishtha (2014 batch IAS) will be new collector of Anuppur district, while Kshit Singhal (2014 batch IAS), who has been serving as the CEO in Sagar Zila Panchayat, has been appointed as the new district collector of Shivni.
Sources told IANS that a major reshuffle of IPS officers, including Police Commissioner Bhopal and Indore, is likely to be announced soon. The names of SP to IG rank officers are also likely to be included in the upcoming transfer list.
SC agrees to examine plea against ban on BBC documentary on Gujarat riots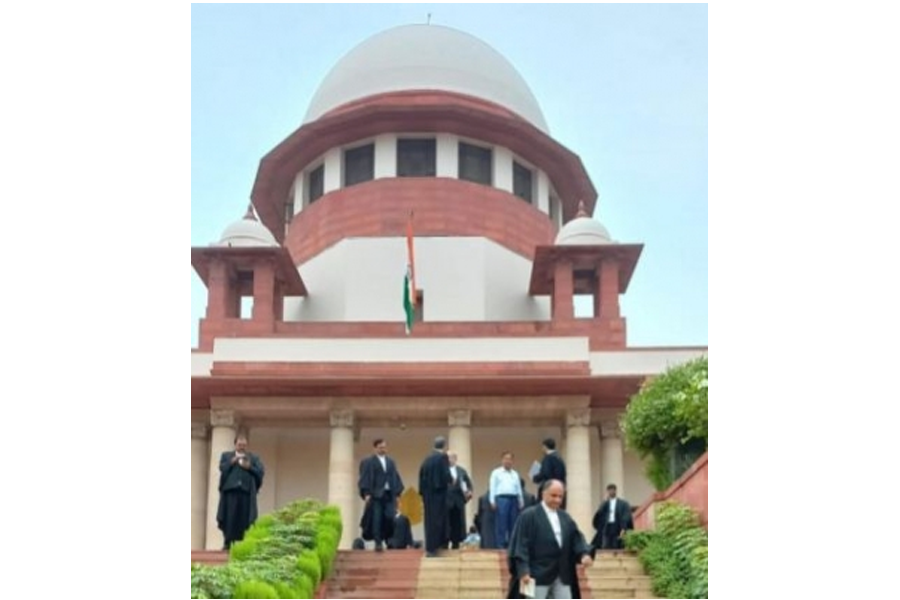 The Supreme Court on Monday agreed to examine on February 6, a plea challenging the Centre's ban on the BBC documentary in connection with the 2002 Gujarat Riots.
Advocate M.L. Sharma mentioned the plea for urgent listing before a bench headed by Chief Justice of India D.Y. Chandrachud. The top court agreed to hear on February 6.
The top court will also hear next Monday, a separate petition filed by journalist N. Ram and advocate Prashant Bhushan on taking down their tweets with links of the documentary.
The plea filed by Sharma contended that the BBC Documentary on Gujarat riots recorded and was released for public view, however due to fear of truth the documentary has been banned from viewership in India by any means under rule 16 of IT Act 2021.
Sharma's plea sought a direction for quashing of the January 21 order under the IT Act being illegal, malafide and arbitrary, unconstitutional and void ab-initio and ultra vires to the Constitution of India.
The documentary titled 'India: The Modi Question' has been banned on social media and online channels, but some students have screened it on campuses of various universities across the country.
Sharma's plea contended that the BBC documentary has reflected true facts with original recording of the victims of riot 2002 as well as other concerned persons involved in the scenario of riot, and it can be used for judicial justice.