Iran condemns Israeli missile attack on Syrian capital
The Iranian Foreign Ministry spokesman Nasser Kanaani has condemned an Israeli missile attack earlier in the day on Syria's capital Damascus.
In a statement published on the Ministry's website, Kanaani on Sunday said the continuation of the attacks by Israel proves that it seeks to aggravate the Syrian people's pain and suffering, who are still grappling with the consequences of the deadly and destructive quakes.
He slammed the "shameful" silence of Western states in the face of Israel's frequent "violations of Syria's sovereignty and territorial integrity," calling on the international community as well as responsible bodies, especially the UN Security Council, to react "immediately, seriously and effectively" to Israeli "aggression" against a UN member state.
At least five people, including a soldier, were killed and 15 others wounded early Sunday by an Israeli missile attack on Damascus, the Syrian army said in a statement.
There has been no comment from the Israeli authorities on the attack, Xinhua news agency reported.
Launched from the occupied Golan Heights, the attack targeted several military sites in Damascus, including the residential neighbourhood of Kafar Sousah, said the Army statement.
It added that many of the wounded are in critical condition, and many residential homes in Damascus and its countryside were damaged.
The fresh attack comes as Syria is still coping with the devastating earthquakes on February 6 that struck the north of the country and killed thousands.
PM Narendra Modi, Saudi Crown Prince Mohammed Bin Salman Discuss Defence & Global Issues On Call
Prime Minister Narendra Modi held a telephone conversation with Saudi's Crown Prince Mohammed bin Salman. A number of issues were discussed, said a tweet by PM Modi. "Spoke to Saudi Arabia's Crown Prince & PM HRH Prince Mohammed bin Salman. Discussed boosting ties in connectivity, energy, defense, trade & investment, and exchanged views on regional and global issues," said PM Modi in his tweet.
The Prime Minister also lauded Crown Prince Mohammed bin Salman's support in the evacuation of Indians from the conflict torn Sudan. "Appreciated his support in safe evacuation of Indians from Sudan and for Haj," the tweet by PM Modi read.
Recently, India had launched Operation Kaveri to rescue the Indians stranded in Sudan. Close to 3,000 people were rescued by India from Sudan.
At an MEA press briefing, foreign secretary Vinay Mohan Kwatra had said in May regarding the rescue efforts, "What we did was that as soon as the fighting broke out in Khartoum, our Embassy in Khartoum immediately alerted. As it turns out, they pretty much reached out to almost all of them by and large."
The government of India had put to task a high-level diplomatic team. India's Foreign Minister S Jaishankar and Minister of State for External Affairs V Muraleedharan were overlooking the rescue efforts carried on by the Indian Air Force and security forces.
Erdogan calls for promoting dialogue over Turkey's accession to EU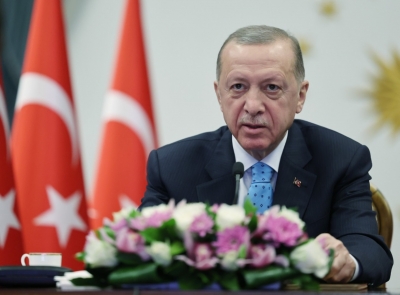 Turkish President Recep Tayyip Erdogan highlighted the necessity of promoting dialogue for his country's accession to the European Union (EU) in a phone talk with Charles Michel, the president of the European Council.
"It is necessary to increase contacts at all levels with a concrete and positive agenda in the direction of Turkey's full membership to the EU, which has great strategic value for Europe," an official statement quoted Erdogan as saying.
The EU's "fair treatment and supportive perspective" for Turkey's full EU membership would open up new horizons in relations between Ankara and the block, the statement said.
During the phone conversation, Erdogan also underlined the importance of updating the customs union agreement between Ankara and Brussels, ensuring visa-free for Turkish citizens within the EU, and strengthening bilateral cooperation on migration management and counterterrorism, it added.
Turkey started accession talks with Brussels in 2005, which have been at a standstill for several years following a prolonged state of emergency declared by Erdogan in the wake of a botched coup aiming to topple his government in 2016.
Pakistan to shut markets by 8 p.m. to save electricity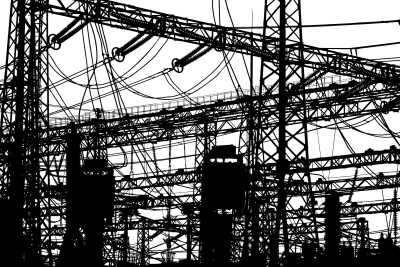 Pakistan's federal and provincial governments have unanimously decided to shut markets by 8 p.m. across the country as part of the efforts to conserve energy, Planning Minister Ahsan Iqbal said.
He said this while addressing the media following the National Economic Council (NEC) meeting held in Islamabad with Prime Minister Shehbaz Sharif in chair, Geo News reported.
Iqbal said Chief Ministers of Sindh, Punjab and Khyber Pakhtunkhwa participated in the huddle while the planning minister of Balochistan represented the provincial government.
This initiative could save around $1 billion annually, he added.
He said representatives of provincial governments were present in the NEC meeting and they had been advised to get it implemented to save precious resources, Geo News reported.
Iqbal said energy had become a big challenge for Pakistan and the government would reduce dependence on fossil fuels and imported oil, and give due focus on energy conservation, Geo News reported.
Likewise, the minister said government would promote green energy including solar, hydel and wind and no new imported fuel based project would be introduced.
Earlier in January, the federal government had approved a new energy conservation plan under which markets/malls were supposed to be closed by 8.30 p.m., while it also banned the usage of inefficient appliances to save around 62 billion PKR annually.
Prime Minister Shehbaz Sharif had directed the authorities concerned to cut the usage of electricity by all departments of the federal government by 30 per cent.
The coalition government had claimed that measures approved by the cabinet aim to save the cash-strapped country about 62 billion PKR and help reduce the energy import bill.
However, the measures were never fully implemented across the country,