India reports 46,759 new Covid cases, highest in nearly 2 months
India on Friday reported 46,759 fresh Covid cases in the last 24 hours, the highest in nearly two months, said the Union Health Ministry.A total of 509 deaths were also reported in the last 24 hours pushing the death toll to 4,37,370.Of the 46,759, Kerala alone has reported 32,801 cases in the last 24 hours.
The total active cases in the state now stand at 1,95,254, the highest in India.In a significant achievement, India's Covid-19 vaccination coverage crossed 62 crores on Friday and presently stands at 62,29,89,134 as per the provisional report provided by the Health Ministry.For the first time, India on Friday administered more than one crore vaccine in a single-day under its nationwide mass vaccination drive against Covid-19.
This is the highest ever vaccination achieved in a single-day since the start of the vaccination drive.Substantial growth of 14,876 cases have been recorded in the active caseload in the past 24 hours. The active cases account for 1.10 per cent of the total Covid cases while the national recovery rate was recorded at 97.56 per cent, the ministry said.
India has a total 3,59,775 active caseloads currently.In the last 24 hours, 31,374 patients were discharged from the hospitals and health centres, taking the total number of cured to 3,18,52,802, as per the health ministry data.The weekly Positivity Rate remains below 3 per cent for the last 64 days and currently stands at 2.19 per cent. The daily positivity rate continues to remain below 3 per cent for 33 continuous days and currently stands at 2.66 per cent, as per the health ministry data.
Mahindra University shuts down after 30 test positive for Covid
Mahindra University on Saturday shut its campus after 25 students and five staff members were tested positive for Covid-19.
Tech Mahindra Ltd-promoted university located at Bahadurpally on the outskirts of Hyderabad has sent the students home and announced that online classes will be conducted from Monday.
University sources told IANS that 25 students, one faculty member and four support staff were tested positive for Covid-19. Sources said a total of 1,700 students and staff members were tested for Covid.
Meanwhile, District Medical and Health Officer (DMHO) of Medchal Malkajgiri district K. Mallikarjuna Rao visited the university on Saturday. He said those tested positive were in home isolation.
The official said the university has declared a holiday for 15 days.
The Mahindra Group last year launched the multi-disciplinary university, which is spread over 130 acres.
It is the first university in Telangana to be locked down due to Covid after the second wave of the pandemic.
Last week, 29 students of a government-run residential school and junior college for girls in Telangana's Khammam district had tested positive for the coronavirus.
Five held in Vizag for online supply of ganja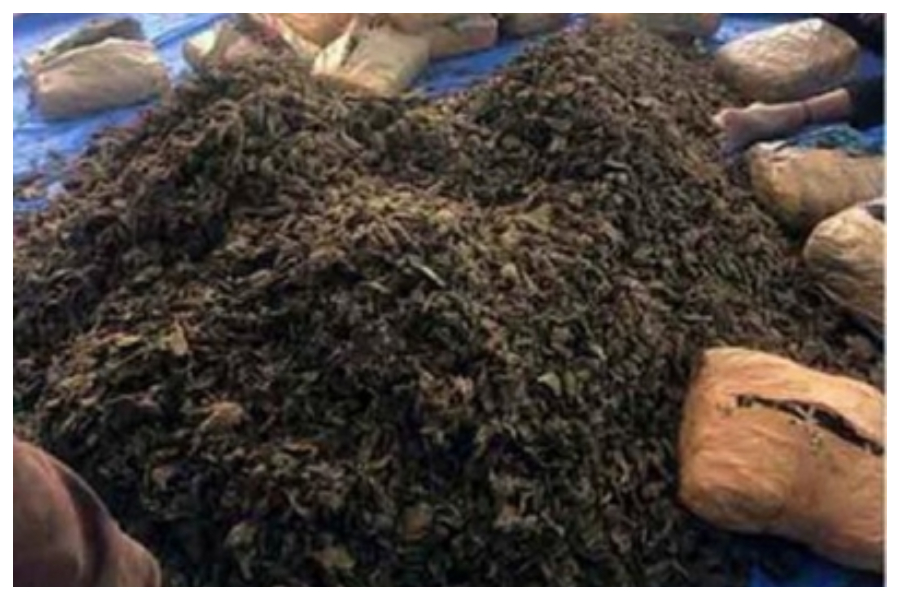 Andhra Pradesh police have arrested five people so far in connection with online marijuana sale racket busted by Madhya Pradesh police with the arrest of two persons who were registered with Amazon as vendors, a top police official said on Saturday.
The investigations so far revealed that one Srinivas Rao acting as the contact point of two men from Madhya Pradesh was supplying marijuana (ganja) from Visakhapatnam to Madhya Pradesh as an ayurvedic medicine to control diabetes.
Special Enforcement Bureau (SEB) Joint Director S. Satish Kumar told reporters that the gang was active for last 7-8 months and it is suspected that 600-700 kg contraband was supplied through this route.
He said they were widening the scope of the investigations to other e-commerce platforms suspected to have been used by the accused for peddling the substance.
The official said the questioning of Mukul Jaiswal and Suraj Pawaiya arrested in Madhya Pradesh would bring out more facts to light. Bhind police arrested the duo last week and seized over 20 kg dry ganja from them.
The duo had registered on Amazon as vendors to supply stevia dry leaves for sugar control and were using GST numbers of other companies. They had Srinivas Rao as the contact point in Visakhapatnam.
Explaining the modus operandi, Kumar said the two men from Madhya Pradesh used to send invoice to Srinivas Rao, who was paste the same on the package and handing it over to pick-up employees of Amazon.
Srinivas Rao was arrested during vehicle checking in Visakhapatnam on November 21 and the police recovered from him small quantity of ganja. Based on his confession, police searched a house from where 48 kg of dry ganja, packaging material relating to Amazon, a weighing machine and other items were recovered.
The police also arrested Srinivas Rao's son Mohan Raju alias Rakhi, J. Kumaraswamy, B. Krishnam Raju and Venkateswara Rao.
The accused include pick-up associates and driver of a van who were helping Srinivas Rao in the illegal activity.
Two South African nationals test Covid positive in B'luru
.
Two South African nationals have tested Covid-19 positive at the Kempegowda International Airport here, creating panic among the health authorities over the new Omicron variant of the lethal virus.
Bengaluru Rural Deputy Commissioner K. Srinivas on Saturday said further test reports would ascertain whether the South African nationals are infected with the Omicron variant.
The test results will take another 48 hours to arrive, the Health Department said.
Both have been sent to quarantine centres, and they will stay there till their test results confirm about the new variant.
Srinivas said that as many as 584 people, so far, have arrived here from 10 "high-risk" nations, and as many as 94 individuals have come from South Africa alone so far.
He also visited the Bengaluru airport to inspect the security and precautionary measures being undertaken by the authorities regarding examining the international passengers who arrive from high risk countries where the Omicron variant has been detected.