India did not respect Test cricket: Paul Newman
Former England cricketer Paul Newman has slammed Indian cricketers, BCCI and the IPL following the cancellation of Manchester Test due to Covid-19 fears in the visiting camp.
He went on to say that "India did not respect this series and they did not respect Test cricket either in flouting Covid guidelines ahead of the fourth Test". India's assistant physio Yogesh Parmar tested positive for Covid-19 on the eve of the series-decider sending tremors down the Indian dressing room and ultimately leading to the cancellation of the match.
"There is no way the series decider would have been called off on the morning of the first day had the majority of India's players not been flying to Dubai for the resumption of the richest tournament in cricket.
"No India player with an IPL contract wanted to risk playing in this Test, then testing positive and being forced to stay in England for another 10 days, so missing the restart of the tournament in the UAE on September 19," former seamer Newman, who has played 135 first-class matches and 177 List A games, wrote in his column for the Daily Mail.
"India did not respect this series in pulling out yesterday and they did not respect Test cricket either in flouting Covid guidelines ahead of the fourth Test."
He also blamed Team India chief coach Ravi Shastri's book launch event ahead of the fourth Test in London.
"This whole outbreak in their camp could well have been started by the presence of Shastri along with captain Virat Kohli and several players and staff at a book launch at a London hotel attended by more than 150 people two days before the Oval Test.
"It was a breach of protocols that privately angered those at the ECB who have done so much to keep the show on the road in the last 18 months, not least with three Tests at Old Trafford last year that salvaged millions of pounds of revenue for the game. What a way for Lancashire to be rewarded for all they did then," he wrote.
With eye on the title, Indian women's hockey team leaves for Korea
With an eye on the Asian Champions Trophy title, the Indian women's hockey team left for Donghae, Korea on Tuesday afternoon from the Kempegowda International Airport, here.
The tournament, scheduled to be held between December 5 – 12, will see India up against China, Korea, Japan, Thailand and Malaysia in the single-pool competition.
While India will play their opening match against Thailand on December 5, they play Malaysia on December 6 and hosts and defending Champions Korea in their third match on December 8.
India plays China on December 9 and Japan on December 11. The final will take place on December 12 between the topper of the pool and the team that finished second in the pool.
Expressing the team's excitement ahead of their departure, captain Savita leading the team in the absence of Rani who is undergoing rehab in Bengaluru, said, "Definitely the whole team is excited. This is our first tournament after the Olympics and we have a responsibility to do well at the tournament. We have quite a few youngsters who are part of the team and will be making their International debut, they are also looking forward to this exposure.
"No doubt, we go in as a top ranked team but we don't want that reputation to create any added pressure. We just want to stick to our basics and ensure whatever we have planned is executed properly. A team like Korea is difficult to beat at home and last edition too we lost to them closely in the Final and this time too I expect them to challenge us," she added.
Vice-captain Deep Grace Ekka too stated that the team can't rest on their laurels of doing well in the Olympics. She emphasized that this will be a fresh start to their season ahead.
"We can't be complacent about exceeding expectations in Tokyo. The Asian Champions Trophy will be a fresh start and doing well here will be a good ahead of a busy season next year," added the experienced defender.
SA govt assures best bio-secure environment for India cricketers during tour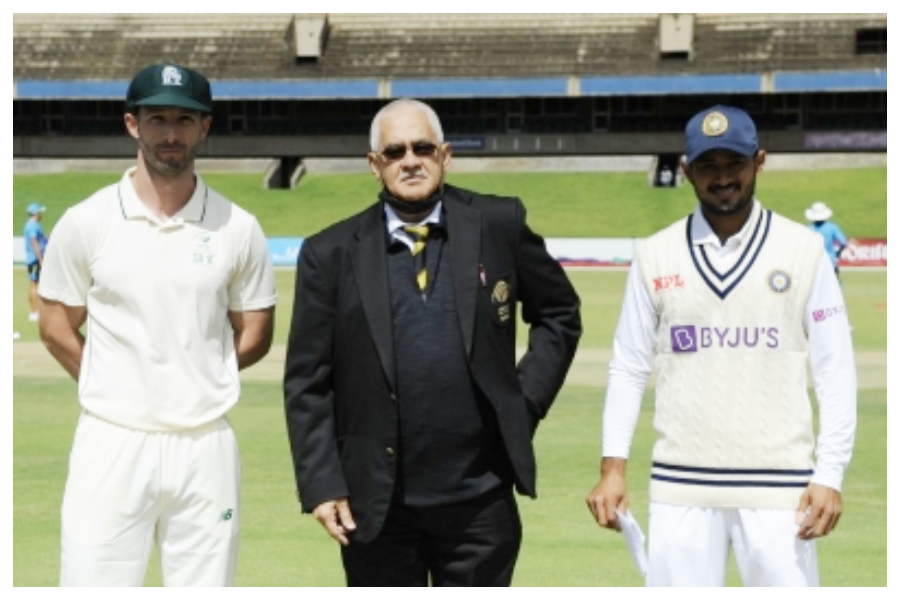 The South African government has given full assurance to the Indian government and the Board of Control for Cricket in India (BCCI) that the Indian cricket teams touring the country would be provided the best "bio-secure environment" to ensure the safety of players from the fast-spreading Omicron variant of Covid-19.

The Omicron variant, which was reportedly first detected in South Africa, has spread to many parts of the world, and several nations are pulling down shutters, suspending flights to and from the country to slow the spread of the new variant. The Omicron variant is said to be more contagious and has been classified as a "Variant of Concern".

The India 'A' team is currently in Bloemfontein and playing the second unofficial Test against South Africa which commenced on Tuesday. The last Test will commence on December 6.

The India senior team is scheduled to fly to South Africa after the second Test against New Zealand in Mumbai. The side will begin their gruelling tour with the Test in Johannesburg from December 17, followed by the Centurion and Cape Town Tests. Following the three-Test series, India will play three ODI and four T20Is, and the tour will conclude on January 26.

A statement issued by the South African International Relations and Cooperation Department late on Monday night (IST) said, "The South African Government wishes to welcome the Indian 'A' Cricket Team that is currently in South Africa to play three unofficial Test matches against the South African 'A' Team.

"The Indian National Cricket Team is also scheduled to visit South Africa and will play three games during their tour. The first will be played at the Wanderers and will start on 17 December, to be followed by the second match at Supersport Park on 26 December 2021 and the third match at Newlands on 3 January 2022.

"Whilst in South Africa the team will also play three One Day International games (ODIs) and four T20 matches, which will all be played at Newlands and Paarl," said the statement.

"South Africa will take all precautions necessary to ensure the health and safety of the Indian teams. A full Bio-secure environment will be established around both the South African and Indian 'A' Teams as well as the two National Teams. The tour of the Indian National Team marks the 30th anniversary of South Africa's readmission to international cricket. In 1991, India became the first country to host a South African Cricket Team after South Africa was banned from international cricket in 1970 by the International Cricket Council (ICC), following a resolution taken against the then South African Government's apartheid policy.

"The anniversary will be celebrated by a commemorative event that will take place on 2 January 2022 in Cape Town. This event will also serve to highlight the strong ties between South Africa and India, which is once again demonstrated by the tour of the two Indian teams," said the statement.

The Netherlands cricket team is set to return home from South Africa after the opening ODI of the three-match series following identification of the new Covid variant in the country.

"India's decision to show solidarity by choosing to continue with the tour of the Indian 'A' Team stands in contrast with a number of countries who have decided to close their borders and to restrict travel from Southern African after South Africa announced the detection of the new Omicron variant. The South African Government has expressed its appreciation to the Board of Control for Cricket in India (BCCI) for allowing the tour to continue and for not letting travel restrictions negatively impact on international sports," the statement said.


Djokovic's father flays Australian Open organisers, says Novak probably won't play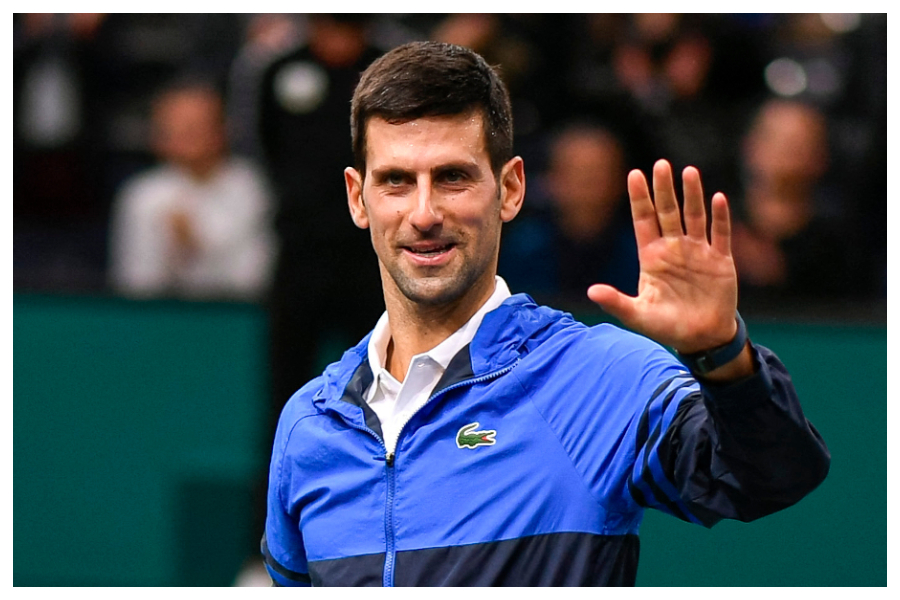 World No. 1 tennis player Novak Djokovic "probably won't" play the Australian Open beginning January 17 next year as his father Srdjan feels the tournament organisers' decision to not allow unvaccinated players — or players who don't share their Covid-19 vaccination status — amounts to "blackmail".
Djokovic is keeping the Australian Open organisers and his fans guessing about his Covid-19 vaccination status, adding to the uncertainty over whether he will compete at next year's opening major.
The Australian Open director Craig Tiley has categorically stated that only fully vaccinated players will be allowed to compete in the tournament. Djokovic, the nine-time and defending Australian Open champion, has refused to divulge his vaccination status, or whether he intends to get vaccinated before the event.
Recently, Tiley had said that, "He (Djokovic) has not shared his status with anyone."
In an interview with Serbian television programme TV Prva, which was later reported in English by B92, Srdjan Djokovic said that Djokovic's participation in the opening major of 2022 will "depends on how they (organisers) position themselves".
"He would want it with all his heart because he's an athlete, and we would love that too," Srdjan said of Novak's appearance in Melbourne.
"Under these blackmails and conditions, he probably won't. I wouldn't do that. And he's my son, so you decide for yourself."
Srdjan said even he did not know about Novak's vaccination status, adding that he respected his son's privacy. "As far as vaccines and non-vaccines are concerned, it is the personal right of each of us whether we will be vaccinated or not," he said.
"Everyone has the right to decide on their health. Whether he is vaccinated or not, that is his exclusive right. Will he publish it, I don't think so. I don't know that decision either, and if I did, I wouldn't share it with you. He has the right to decide as he wants."
Srjdan also trashed the 14-day hotel quarantine idea, which was mooted by the Australian Open organisers for unvaccinated players but later ruled out by Victorian Premier Daniel Andrews, according to smh.com.au.
"Quarantine, right, but one should spend 14 days in a hotel room and not even come out in the hotel lobby. Well, they came up with a great idea, let them play in the tournament then," Srdjan said.
Djokovic had contracted Covid -19 during his Adria Tour event, which he organised in June 2020. He was asymptomatic.