In UP Shiv Sena rejig, Muslim woman named GS in 46-strong top body
Nearly seven weeks after losing power in Maharashtra, Shiv Sena President and former Chief Minister Uddhav Thackeray has revamped the party in Uttar Pradesh — its second biggest unit outside the home state, officials said here on Friday.
A sparkling new 46-member Uttar Pradesh Shiv Sena (UPSS) team has been formed, incorporating a first — a Muslim woman Nazia Khan appointed as General Secretary (GS) — along with two other women leaders, Sonu Singh Thakur and Savita Shrivastav.
According to UPSS Chief Spokesperson and office head Vishvjeet Singh, the 46-member apex body comprises the state President Anil Singh Thakur, 10 Vice Presidents, 6 GS, 11 Secretaries, 6 State Organisers, a 3-member panel of spokespersons, and 8 state executive committee members.
"These appointments have been made with the approval of the Party President Thackeray with immediate effect, and now we shall plunge full-fledged into preparations for ensuing Uttar Pradesh civic polls, the 2024 Lok Sabha and 2027 UP Assembly elections," said Singh.
The Sena plans to contest all the upcoming civic elections in Uttar Pradesh putting up a maximum number of candidates with possibility of local alliances, as decided by the central leadership, said a party leader in Mumbai.
The Uttar Pradesh leaders are also likely to be deployed for the ensuing Maharashtra civic elections to woo the north Indian voters, particularly in Mumbai, Thane, Navi Mumbai, Pune, Aurangabad and certain other regions where they are in significant numbers, he added.
Singh said the new body will launch a state-wide membership drive with a target of over 100,000 people who will be enrolled by December.
"Thereafter, in all the 75 districts of Uttar Pradesh, we shall launch an intensive membership drive with at least 100,000 enrolments per district before the 2024 Lok Sabha elections," said the Chief Spokesperson.
Shiv Sena, which has been on the fringes in Uttar Pradesh since 30 years, almost equivalent to its rule over the country's biggest and richest civic body, BrihanMumbai Municipal Corporation (BMC), now plans to spread wings in a big way in that state.
It broke the ice with the electorate when a party nominee, Pawan Pandey was elected from Akbarpur to the Uttar Pradesh Assembly in 1991, and later he was among those accused in the Babri Masjid demolition case.
"The situation today in Uttar Pradesh is very differenta People are now weary of the Ram Temple issue and are demanding the basics of life like jobs, education, health facilities, curbing inflation, end to communal and caste politics," claimed Singh.
Referring to the collapse of the Sena-Nationalist Congress Party-Congress's MVA regime headed by Thackeray on June 29, he said that the Uttar Pradesh masses are "disturbed" by the Bharatiya Janata Party's (BJP) blatant misuse of central agencies to topple state governments.
The MVA experiment of November 2019 dealt a blow to the party even in Uttar Pradesh, and Singh claimed that the BJP adopted vindictive tactics against Shiv Sena candidates in the March 2022 Assembly polls in which Chief Minister Adityanath Yogi swept to power for a second consecutive term.
"In the 75th year of Independence, our strategy will be to create Hindu-Muslim amity, all-inclusive growth and development of Uttar Pradesh, with job creations at all levels, improved infrastructure, health and education for the entire population," said Singh.
After contesting around two dozen seats in 2019 Lok Sabha elections and 100 in 2022 Assembly polls, the Sena plans to at least double its candidates for both these elections after approval from the central leadership in Mumbai.
Maharashtra: 4 killed as truck rams into tempo on Ahmednagar-Pune highway
The accident, in which the truck driver also suffered injuries, took place near Kamargaon on the Ahmednagar-Pune highway in western Maharashtra.Four people were killed and seven others injured after a truck collided with their tempo on a highway in Ahmednagar district of Maharashtra in the early hours of Thursday, said police.
The accident, in which the truck driver also suffered injuries, took place near Kamargaon on the Ahmednagar-Pune highway in western Maharashtra.
According to the police, approximately 15 people were returning to their native place in Shirur tehsil of Pune district in a vehicle after visiting some religious sites in Ahmednagar district.
A truck coming from Pune suddenly veered off from its path, jumped the divider and collided with their vehicle. Three people died on the spot, while another person succumbed to his injuries in hospital," said an officer from the Ahmednagar police.
He said seven other passengers in the ill-fated vehicle were injured and were being treated at a hospital.
According to the police officer, a case has been filed against the truck driver under relevant sections of the Indian Penal Code.
Bollywood director Pradeep Sarkar, who made 'Parineeta', 'Mardaani', dies at 67
National Award winner and veteran film-maker Pradeep Sarkar, noted for making sensitive and powerful films like 'Parineeta' and 'Mardaani', passed away here after a prolonged illness, early on Friday morning, family sources said.
He was 67 and his funeral rites shall be performed at the Santacruz Crematorium this afternoon at 4 p.m.
According to his friends and associates, he was rushed to a hospital last night for kidney and related ailments, but failed to survive and breathed his last early this morning.
Prominent Bollywood biggies like Ajay Devgn, Manoj Bajpayee, Ashoke Pandit, Nitu Chandra-Srivastava, Hansal Mehta, Neil Nitin Mukesh and others mourned and paid tributes to Sarkar as the news broke out.
Starting his entertainment career with commercials and music videos in the early 1900s, Sarkar debuted as a director with 'Parineeta' (2005) starring Sanjay Dutt, Saif Ali Khan and Vidya Balan.
Over the years, he made other films like 'Laaga Chunari Me Daag' (2007), 'Lafangey Pandey' (2010), 'Mardaani' (2014), 'Helicopter Eela' (2016), and co-edited the superhit Vidhu Vinod Chopra film 'Munna Bhai MBBS' (2003).
Since 2019, Sarkar has also directed web series like 'Coldd Lassi Aur Chicken Masala', 'Arranged Marriage', 'Forbidden Love', 'Duranga'.
NMMC refuses to allow media during hearing on Navi Mumbai Development Plan.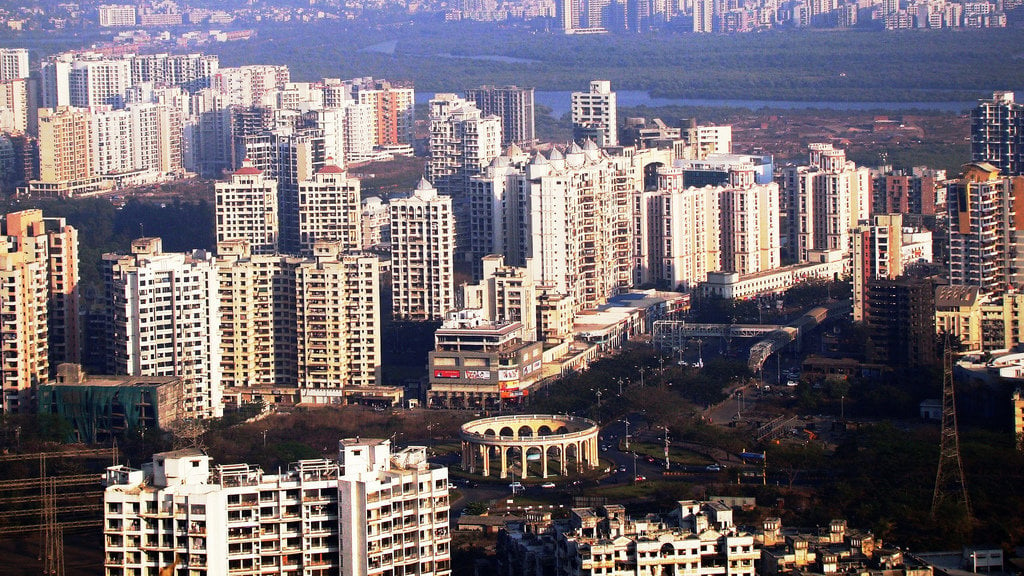 The Navi Mumbai Municipal Corporation (NMMC) has cleared that media persons will not be allowed during the hearing on objections and suggestions received for the Draft Development Plan (2018-2038) of the city.The Navi Mumbai Municipal Corporation (NMMC) has cleared that media persons will not be allowed during the hearing on objections and suggestions received for the Draft Development Plan (2018-2038) of the city.A statement issued by civic administration stated that proceedings regarding the development plan are of statutory nature and it is necessary to carry out the said process within the prescribed time limit. Therefore, in such a situation, it will not be possible to postpone the said hearing and have a live telecast of the hearing on Youtube and Facebook to the journalists.
The Navi Mumbai Municipal Corporation (NMMC) received a total of 15,261 objections and suggestions in 80 days including 20 days extension after publishing the draft development plan.
The hearing of all 15,261 objections and suggestions will be completed in six days from March 14 to March 28 and March 29 has been reserved for an emergency.Every ward has given time as per the number of objections and suggestions. Airoli, Belapur, Vashi and Turbhe wards will get two slots each for the hearing.Similarly, Koparkhairane and Sanpada will get three slots and Ghansoli will get four slots and finally, Nerul will get five slots for hearing.The hearing will be held at the Knowledge Centre of NMMC headquarters from 9 am and 6 pm with an hour break between 1 pm and 2 pm.
On the last day, March 28, hearings on objections and suggestions of CIDCO will be heard. CIDCO submitted a total of 625 objections and suggestions regarding the reservations put up by NMMC in the DP 2018-38. It raised its objections on 385 plots that NMMC reserved for various public amenities. But there are no objections to 240 plots, reserved in the DP.Since Navi Mumbai is a planned city, there is very little scope for further development and even in DP, the civic body admitted that the city is developed upto 95% with only 5% vacant land available for future development.The first DP was prepared by CIDCO and sanctioned by the government in 1979. Even after its formation, NMMC has been following the development control regulations (DCR) formed by CIDCO and there has been a demand for fresh DP to look into micro issues. CIDCO's 1979 DP was a structural development plan.
Initially, there were a low number of objections and suggestions and political parties, as well as social activists, alleged that the civic body did not carry out adequate awareness regarding the development plan of the city for the next 20 years.