Hussain believes Topley justified importance in England's white-ball side after 6-24
On the third anniversary of England winning the 2019 Men's Cricket World Cup at Lord's, tall left-arm quick Reece Topley left a lasting impression in the second ODI against India at the home of cricket.
In defence of 246, Topley made use of seam movement, variable bounce and varied his pace to pick up 6-24, the best-ever figures by any England bowler in ODI history as India crashed to 146 all out in 38.5 overs, giving the hosts a 100-run victory.
Topley's career-best efforts meant that England levelled the three-match series 1-1 and set the stage for a winner-takes-it-all affair at Manchester on Sunday.
Now, former England captain Nasser Hussain believes Topley justified his importance and the value he brings to England in white-ball cricket after enduring a rough run with four stress fractures to his back in five years.
"It's an outstanding story, the way he's gone through the ups and downs, the stress fractures. He's bowled well in white-ball cricket of late and as well in that T20 game at Trent Bridge when everyone else was going around the park.
"It's his place now and when you get figures like that, with so many big games coming up and England are looking for bowlers with a long list of injuries…if some bowler can stand up and continue to put in performance after performance then you're almost saying 'you can't leave me out'," said Hussain on Sky Sports after the match.
Topley was well-supported by fellow left-arm pacer David Willey, who bowled a miserly spell of 1-27 from nine overs with two maidens and the big scalp of Virat Kohli. Hussain felt the different bowling styles of Willey and Topley proved to be a testing combination for India, who couldn't do much after being 31-4 in 11.2 overs.
"He's (Topley) quick enough, he's tall, he gets bounce, he's accurate and he's got a good left-arm companion at the other end in David Willey, so they're a good combination. David Willey pitches it up and swings it, and Reece Topley comes in and hits the deck. You can see at the death, he's got the variations and the balls out the back of the hand."
Hussain signed off by pointing out that Topley used his six feet, seven inches height to good effect at Lord's. "He's very smart, he's a good T20 cricketer as well, so he's got it with the new ball and the old ball – but on a pitch like this, where they were slightly two-paced, his biggest assets are his height and hitting the deck hard."
England beat Germany after extra time to win UEFA women's Euro
England beat Germany 2-1 after extra time in a packed Wembley Stadium in London, bringing home the trophy of the UEFA women's Euro for the first time.
Germany suffered a heavy blow minutes ahead of the final on Sunday evening as their captain Alex Popp had to pull out after picking up an injury during the warm-up.
The 31-year-old forward had scored in all five previous matches in this tournament and scored twice in Germany's 2-1 win against France in Wednesday's semifinal, reports Xinhua. England, reaching the Euro's final for the third time, couldn't break the deadlock until Ella Toone came off the bench to score the opener in the 62nd minute.
But midfielder Lina Magull helped Germany equalise in the 79th minute.
The 1-1 scoreline was held until the 110th minute while substitute Chloe Kelly prodded in her first goal for the England team.
"What we've done is incredible. I knew we had England behind us- we saw that coming to the stadium," said England head coach Sarina Wiegman in front of 87,192 fans in Wembley.
"But the whole tournament we've had so much support from our fans. I'm so proud of the team."
The 52-year-old Dutchwoman, who also guided the Netherlands to win the women's Euro trophy in 2017, is the first coach to lead two different teams to the title.
Ravi Shastri calls for reduction in number of T20Is played to counter scheduling issues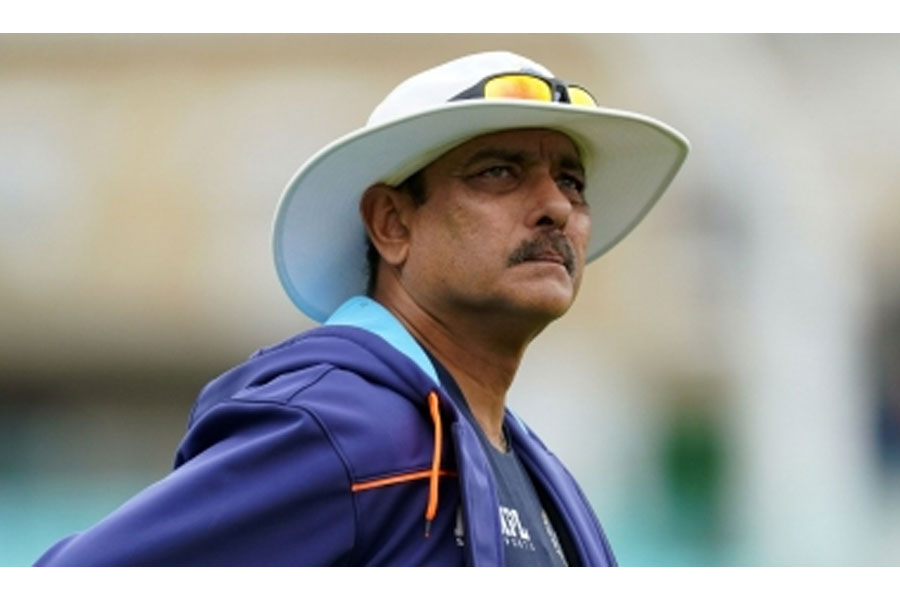 Former India head coach Ravi Shastri has called for a reduction in the number of T20Is played to counter the raging issue of scheduling in international cricket. The month of July 2022 has seen the issue of hectic scheduling in cricket and prioritisation of franchise T20 leagues being reignited.
South Africa chose to pull out of a three-match ODI series against Australia in January 2023 to ensure their players would be available for the upcoming new domestic T20 competition in the country.
Earlier this week, England's Test skipper and all-rounder Ben Stokes announced his retirement from ODI cricket after the first match against South Africa at the age of 31, citing the "unsustainable" workload by playing in all three formats.
With speculations coming that the upcoming Future Tours Programme (FTP) for the 2023-27 cycle will have more of T20I action, Shastri, currently in United Kingdom as a member of the Sky Sports commentary team, feels that bilateral T20Is should be reduced by a huge amount to free up the hectic international calendar.
"I would be a little careful of the number of bilateral splits, especially in T20 cricket. There's a lot of franchise cricket which can be encouraged, whichever country it's in – India, West Indies, or Pakistan. You play less bilaterals and then you get together for the World Cups. So, the emphasis on ICC World Cup events becomes paramount. Then people look forward to them," said Shastri in an episode of the Vaughany and Tuffers podcast.
Shastri, a former India all-rounder and member of the 1983 Cricket World Cup winning team, further asked for creation of two divisions in Test cricket in a bid to safeguard the future of the longest format of the game.
"I think two tiers are needed, otherwise Test cricket will die in 10 years time. You need six teams at the top, and then six teams in the second and then you qualify. And those top six play against each other more often because of the corridor you open up by having less bilateral T20 cricket and just franchise cricket. That's the way all formats of the game can survive."
Pakistan Cricket Board wants ICC to form strategy on growth of franchise T20 leagues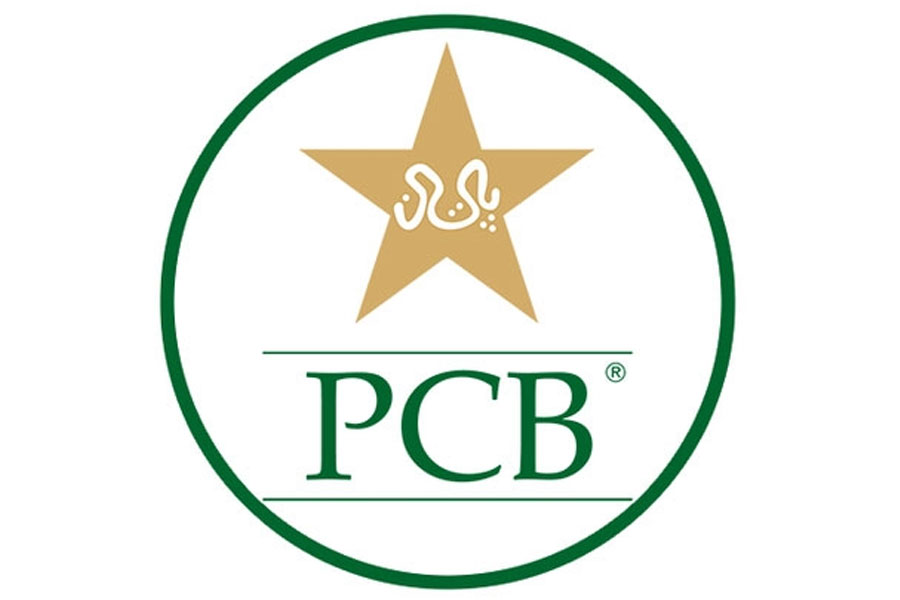 Pakistan Cricket Board (PCB) said on Saturday that it has asked the International Cricket Council (ICC) to form a strategy on controlling the growth of lucrative franchise T20 leagues with rising concerns about its impact on the international cricket calendar.
Earlier this week, South Africa pulled out of a three-match bilateral ODI against Australia in January as it clashes with their new domestic T20 competition, the third time they will be attempting to have a successful franchise T20 League.
The next cycle of the Future Tours Programme (FTP), for 2024-31, which shows the schedule of teams playing bilateral series against each other and at what venues, is set to be confirmed in the upcoming week during the annual conference of the ICC at Birmingham.
"Growth of franchise cricket is impacting the already crammed international cricket calendar. The PCB is concerned about this development and wants the ICC to formulate a strategy on this issue," said PCB Chief Executive Faisal Hasnain in a statement.
"We have sent a proposal to the ICC, which they have added to their meeting agenda. Two other boards have also conveyed their apprehensions to the ICC on this matter and urged the ICC to create a working group to debate on the expansion of franchise-based T20 leagues," added Hasnain.
Talking about the confirmation of the FTP, in the context of Pakistan recently starting to host international cricket at home, Hasnain remarked, "Finalising the Future Tours Programme (FTP) is very important for us.
"This will give us certainty about which teams will be visiting us and which countries we will be touring. 80 per cent of the FTP has already been agreed upon and the remaining 20 per cent will be completed in the upcoming meeting."
The upcoming ICC Annual Conference in Birmingham also marks the first time the meeting will happen after a Covid-19 pandemic caused a stoppage. "The annual conference presents a unique opportunity for networking with representatives of the world cricket.
"We are planning several initiatives that involve fellow members and meetings have already been set up on the sidelines with other boards to collectively enhance our common interest," concluded Hasnain.