Hrithik shares glimpse of his 68-year-old mother's intense workout
Bollywood star Hrithik Roshan has shared a glimpse of his 68-year-old mother Pinkie Roshan's intense workout. The actor says it gives him hope that everyone can continue to get better no matter what the age.
Hrithik on Thursday posted a slew of video clips, where his mother is seen doing high intensity workout.
He wrote as the caption: "To see her giving her all to fitness and wellness at the age of 68 gives me hope that we all can continue to get better no matter what the age. A big, big hug to all of you out there for supporting and sharing this relentless, joyful passion with my mom."
The actor said that he knows his mother has bad days "we all do, and time and again I have seen how hard it is for her to get into the gym and get started."
"But she does it because of the sense of community she has started feeling with all of you supporting her on insta. So this really is a thank you post for all of you helping my mom get stronger. I wish and pray that everyone out there who is pushing themselves to get better has that support from friends and family. I wish you all a beautiful day."
Hrithik shared that his mother started working out at the age of 58.
"Just thought I should add that fact for other parents who feel it's too late for them. It's NEVER too late. Do it for your kids. They will love you for it," he wrote.
On the work front, Hrithik will next be seen in 'Vikram Vedha'.
The film stars Hrithik and Saif Ali Khan in lead roles, with Radhika Apte in a crucial role. Pushkar and Gayatri, the original writers and directors, are donning the director's hats for the Hindi remake as well.
A cult film in its own right 'Vikram Vedha' is a neo-noir action crime thriller film. Based on the Indian meta-folktale 'Vikram aur Betaal', the film tells the story of a tough police officer who sets out to track down and kill an equally tough gangster.
This original Tamil blockbuster starred R. Madhavan and Vijay Sethupathi.
He also has 'Fighter' with Deepika Padukone.
Akshay Kumar-starrer 'Prithviraj' name changed to 'Samrat Prithviraj'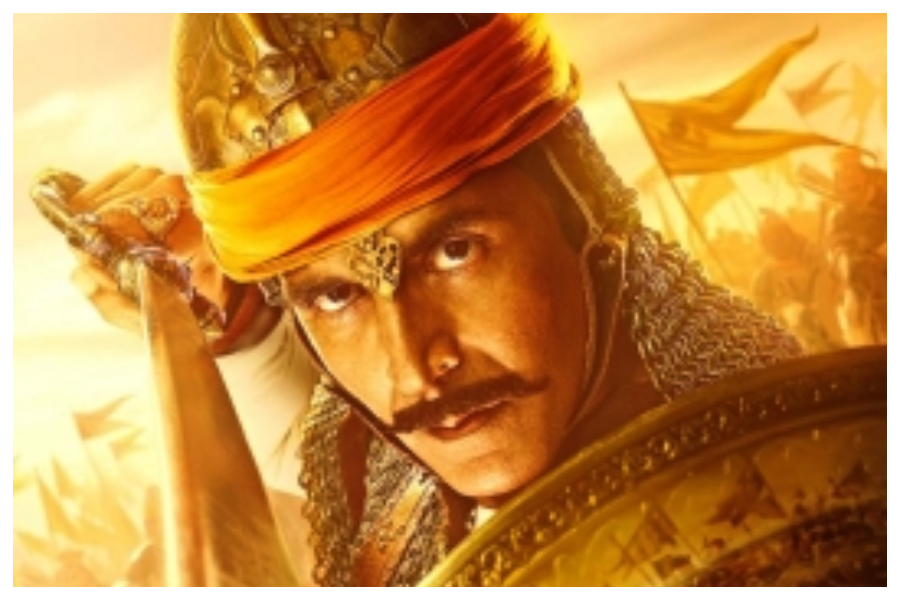 The title of Bollywood star Akshay Kumar's upcoming film 'Prithviraj' has been changed the film is now called 'Samrat Prithviraj', according to a letter issued by Yash Raj Films.
The letter has been sent to the Shree Rajput Karni Sena. The move comes after a Public Interest Litigation (PIL) by Shree Rajput Karni Sena, through Advocate Raghavendra Mehrotra.
The letter reads: "We, Yash Raj Films Private Limited, have been one of the leading production houses and distribution companies since its inception in the 1970s and continue to grow as one of India's largest film studios. We have produced some of the most iconic films in the history of Indian cinema and have goodwill from over 50 years in the entertainment industry."
"We are committed to constantly creating and producing content for enjoyment of all audiences."
"The letter further read: "We sincerely appreciate your effort in alerting us about your grievance in relation to the current title of the Film, and assure you that we did not, and do not, intend to hurt the sentiments of any person(s) or disrespect the late king and warrior, Prithviraj Chauhan.
"In fact, we wish to celebrate his bravery, achievements, and contribution to our nation's history, through this Film."
"As per the multiple rounds of discussions between us, and to peacefully and amicably resolve the raised grievance, we will change the title of the Film to 'Samrat Prithviraj'.
"We are highly appreciative of the mutual agreement reached between us that you have no further objections with regards to our Film and that all other points raised by you earlier are no longer a point of contention between us. We thank Shri Rajput Karni Sena and its members for understanding our good intentions pertaining to the depiction of the great warrior in the Film."
Is 'Adhikari' the title of Ram Charan-Shankar's film with Kiara Advani?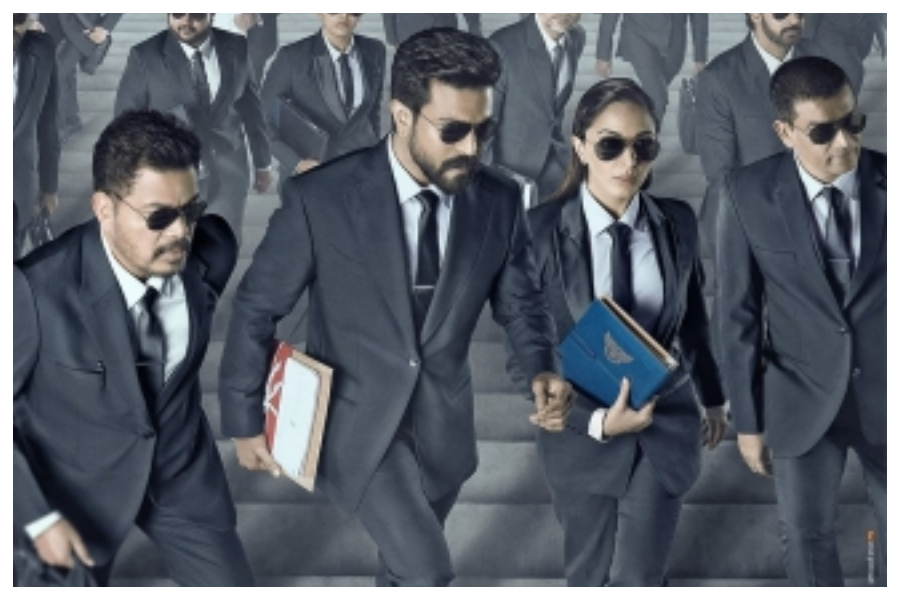 The upcoming big-budget film starring Ram Charan and directed by Shankar Shanmugham has been in the works for some time. There are rumours aplenty now that a tentative title has been circulated.
According to online sources, the tentative title for 'RC15' is 'Adhikari'. The title has been well received in social media, as it is appropriate for all of the languages in which the film is being produced.
Ram Charan plays an IAS officer and the plot revolves around politics. Kiara Advani, who previously appeared alongside Ram Charan in 'Vinaya Vidheya Rama', will also be seen with the Telugu star in this political drama.
Ram Charan, who made national headlines with S.S. Rajamouli blockbuster 'RRR', has shifted his focus entirely to this film with Shankar following the failure of 'Acharya', where he appeared with his father Chiranjeevi.
'RC15', which is being bankrolled by Dil Raju, has been written by Karthik Subbaraj of 'Petta' fame.
Varun Dhawan, Kiara Advani enthrall fans in Delhi with 'The Punjaabban' song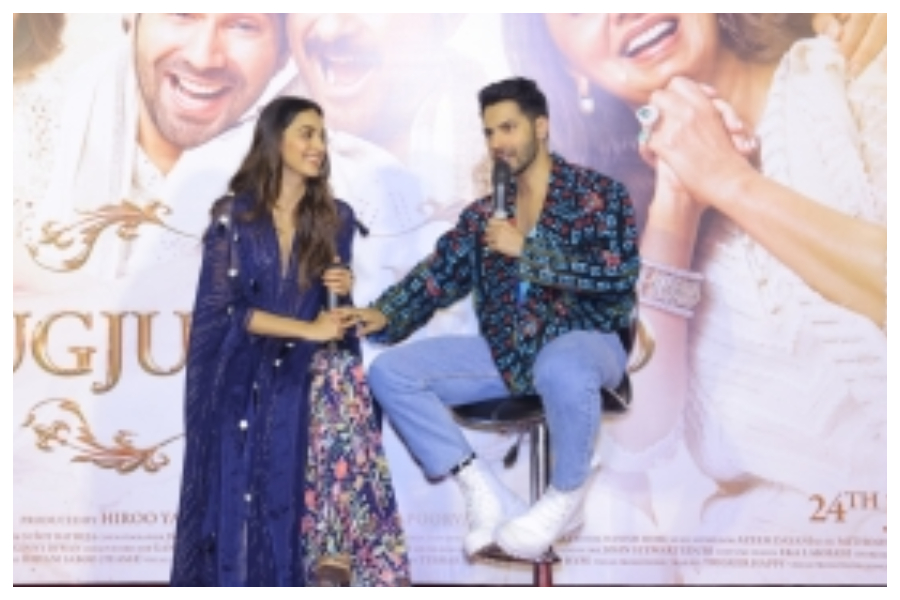 Bollywood stars Varun Dhawan and Kiara Advani got a warm welcome in the national capital as they were greeted with loud cheers, hoots and whistles.
The actors were in New Delhi on Friday for launching their new number 'The Punjaabban' song from their upcoming film 'Jug Jugg Jeeyo'. Officially dropping on Saturday, in an exclusive showcase to media and fans of the two stars.
Varun and Kiara also danced and showed their fans the hook step of the number, which also stars Neetu Kapoor and Anil Kapoor, in the Connaught Place area of New Delhi.
'The Punjaabban' song is the same number which recently got pulled into a controversy as Pakistani singer Abrar ul Haq accused filmmaker Karan Johar on Twitter on "copying" his song 'Nach Punjaban' in his upcoming production without his permission.
Addressing the copyright issue at the song launch, Varun said: "T-series has put out an official statement about this they legally licensed the rights. I think when you have international companies like Youtube, Spotify … When they are playing music they have very strict laws about copyrights. It's no joke. All the processes have been followed."
Slated to release in theatres on June 24, 'Jug Jugg Jeeyo' is directed by Raj Mehta.