Godrej Properties buys 18.6 acre land in Mumbai to develop premium housing project; aims Rs 7,000 cr sales revenue
Godrej Properties Ltd on Friday said it has bought 18.6 acre land at Kandivali in Mumbai to develop a premium housing project and expects sales revenue of about Rs 7,000 crore.
In a regulatory filing, the company informed that the project would have a developable potential of about 3.72 million square feet with an estimated revenue potential of around Rs 7,000 crore.
The project will comprise primarily premium residential apartments with supporting retail spaces.
This will be one of the company's largest residential developments, and it significantly strengthens the firm's presence in the western suburbs of Mumbai.
Godrej Properties highlighted that this is the 8th project addition so far this financial year and "takes the cumulative expected booking value from projects added in FY23 to approximately Rs 16,500 crore."
Godrej Properties, one of the leading real estate developers in the country, had given a full year guidance of adding projects with a booking value potential of Rs 15,000 crore.
To expand its business and create future development pipeline, Godrej Properties acquires land parcels outrightly and also enters into joint development agreements (JDAs) with landowners.
Mohit Malhotra, MD & CEO, Godrej Properties, said the company has added a large and strategically important project in Mumbai.
"This project will allow us to significantly increase our market share in Mumbai over the next several years and fits within our strategy of deepening our presence across key real estate micro markets," he said.
Malhotra said the company would aim to build an outstanding residential community that creates long-term value for its residents.
The land is strategically placed in a prime locality with excellent access to the Western Express Highway, Metro & Suburban Railway Stations, the company said.
Godrej Properties, a part of business conglomerate Godrej Group, focuses on four key markets — Mumbai Metropolitan Region (MMR), Delhi-NCR, Bengaluru and Pune, although it has a presence in Chennai, Kolkata, Kochi, Ahmedabad, Chandigarh and Nagpur as well.
Godrej Properties has set a target of Rs 10,000 crore sales bookings for 2022-23 as against Rs 7,861 crore registered during the last fiscal year.
It has already clocked a 60 per cent growth in sales bookings during the first half of this fiscal year at Rs 4,929 crore as against Rs 3,072 crore in the year-ago period.
In an interview with PTI last month, Godrej Properties Executive Chairman Pirojsha Godrej had noted that the housing demand continued to be strong despite hike in interest rates on home loans.
He expected a robust sales bookings in the second half of this fiscal.
On financial front, Godrej Properties has reported a 54 per cent increase in consolidated net profit at Rs 54.96 crore in the quarter ended September 2022 on higher income.
Its net profit stood at Rs 35.73 crore in the year-ago period.
Total income also rose to Rs 369.20 crore in the second quarter from Rs 334.22 crore a year ago.
Reliance Jio, GSMA roll out initiative to train rural women in digital skills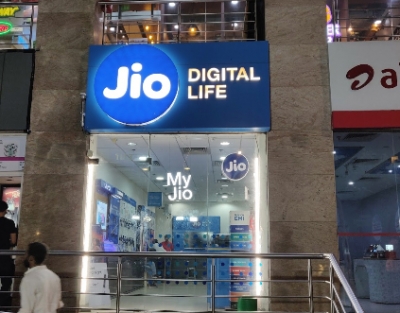 Reliance Jio and global mobile network operators' organisation GSMA on Tuesday announced the roll-out of their digital skills programme to train rural women in India.
The programme aims to provide need-based training to rural women and individuals from marginalised/low-income groups to help them make meaningful use of digital access.
The national roll-out phase is now underway, with the programme being rolled out across 10 states.
"We are proud to partner with GSMA in this programme to take digital skills training to the women across India and be the wind beneath their wings," said Isha Ambani, Director, Reliance Jio.
As per the GSMA's 'Mobile Gender Gap Report 2022', women in India are 41 per cent less likely than men to use mobile internet.
A total of 330 million women in India still do not use mobile internet, compared to 248 million men. Lack of literacy and digital skills is one of the top reported barriers to mobile internet use.
As a part of the programme, the GSMA and Jio teams worked together to assess prevalent digital skill gaps and develop need-based digital skills training toolkits that are India-specific.
Over 1,000 rural women and men from Uttar Pradesh and Tamil Nadu participated and provided inputs for the refinement of the digital training toolkits during the trial phase.
Reliance Foundation will be supporting the roll-out through its large network and self-help groups, particularly in rural areas.
"More needs to be done to ensure women are not being left behind in an increasingly connected world. We are excited to partner with Jio and Reliance Foundation to take the Digital Skills Programme national and help accelerate digital inclusion for women," said Mats Granryd, Director General, GSMA.
The GSMA is a global organisation unifying the mobile ecosystem to discover, develop and deliver innovation foundational to positive business environments and societal change.
Centre asks Vodafone Idea to convert Rs 16,000 dues into equity
Financially-stressed telecom company Vodafone Idea said on Friday that the government has directed it to convert a portion of its dues worth Rs 16,000 crore it owes to the exchequer into equity in the government's favour.
"It is hereby informed that the Ministry of Communications has [directed] the company to convert the NPV of the interest related to deferment of spectrum auction instalments and AGR dues into equity shares to be issued to the government of India," the company said in a filing.
The government will take 33 per cent equity in Vodafone Idea after converting all interest related to payments for spectrum and other dues into equity.
This will make the government the largest shareholder in the telecom company.
Vodafone Idea will convert dues of Rs 16,133 crore into equity and issue shares for Rs 10 each, the company informed.
"We had sought a firm commitment that the Aditya Birla Group would run the company and bring necessary investments. The Birlas have agreed and hence we have agreed to convert. We want India to be a three-player market plus BSNL and ensure healthy competition for consumers," Telecom Minister Ashwini Vaishnaw said in a statement.
I-T dept raids over 30 locations of five builder groups across Jaipur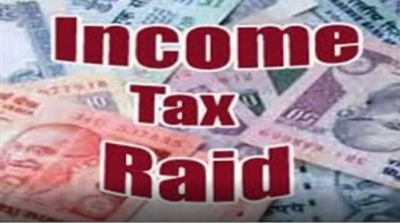 The Income Tax department on Thursday raided over 30 locations of five builder groups across Jaipur. The teams also conducted search operations at two locations of a builder group in Gurugram.
Officials said that the I-T department had received a tip-off that these builders were engaged in making cash deals while selling flats in multi-storey buildings, plots and commercial properties in Jaipur.
After verification, 40 teams of the investigating branch of the I-T department raided their locations on Thursday morning. Raids have been conducted at the premises of Manglam Group, Sanjivani, R-Tech, Jugal Derewala and Haridutt, including their offices, corporate offices and residential premises.
The I-T teams have raided places in Jaipur including Tonk Road, Mansarovar, Rajapark, Jagatpura, C-Scheme, Civil Lines, Ajmer Road, Delhi Road, Agra Road and Sanganer.
Sources said that the department had received complaints of undisclosed income running into crores of rupees. All the five builders were using cash to buy and sell land. So the I-T teams raided around 38 targets simultaneously. According to the information received so far, huge amount of cash, and documents of land purchase and sale have been found from their premises.