Everything you need to know about Indian Navy's fifth Kalvari Class submarine Vagir to be commissioned on January 23
Launched and named 'Vagir' on 12 Nov 20, the submarine in its new avatar has the distinction of having the lowest build time among all indigenously manufactured submarines till date
Indian Navy is set to commission the fifth Kalvari class submarine Vagir on January 23, 2023. Admiral R Hari Kumar, Chief of the Naval Staff, will be the Chief Guest for the ceremony. These submarines are being built in India by the Mazagon Dock Shipbuilders Limited (MDL) Mumbai, under collaboration with M/s Naval Group, France. Four of the Kalvari class of submarines have already been commissioned into the Indian Navy.
Glorious Past and Inception
The erstwhile Vagir was commissioned on 01 Nov 1973 and undertook numerous operational missions including deterrent patrols. The submarine was decommissioned on 07 Jan 2001 after serving the nation for about three decades.
Launched and named 'Vagir' on 12 Nov 20, the submarine in its new avatar has the distinction of having the lowest build time among all indigenously manufactured submarines till date. She undertook her maiden sea sortie in Feb 22, marking the commencement of sea trials and has gone through a series of comprehensive acceptance checks and, stringent and demanding sea trials prior being commissioned.The submarine was delivered to Indian Navy by M/s MDL on 20 Dec 22.
Vagir – Ferocious Fifth
Vagir will boost the Indian Navy's capability to further India's maritime interests and is capable of undertaking diverse missions including anti-surface warfare, anti-submarine warfare, intelligence gathering, mine laying and surveillance missions.
Vagir – Sand Shark
The Sand Shark represents 'Stealth and Fearlessness', two qualities that are synonymous with the ethos of a submariner.
The induction of Vagir is another step towards the Indian Navy consolidating its position as a builder's Navy, as also reflects MDL's capabilities as a premier ship and submarine building yard.
In advance of its anticipated commissioning in January, the fifth submarine of the scorpene-class was delivered to the Indian Navy on December 20. The introduction of the Project-75-built submarine is expected to strengthen the Indian Navy's combat capabilities at a time when China is stepping up its footprint in the Indian Ocean region.
Earthquake of magnitude 4.0 hits Manipur's Ukhrul
An earthquake of magnitude 4.0 on the Richter scale hit Manipur's Ukhrul district on Saturday morning, the National Centre of Seismology (NCS) said.
According to National Center for Seismology, the earthquake occurred at 6.14am with a depth of 10 km. No casualties were reported.
"Earthquake of Magnitude: 4.0, Occurred on 04-02-2023, 06:14:55 IST, Latitude: 25.13 & Longitude: 94.67, Depth: 10 km, location: Ukhrul, Manipur, India," NCS said in a tweet.
Earlier, a magnitude 3.2 struck parts of western Uttar Pradesh and Haryana on Friday night. With its epicenter in Shamli, the quake hit the region at 9.31pm, the nodal agency for monitoring earthquake activity in the country said.
Earlier, an earthquake of magnitude 3.2 struck parts of Haryana and western Uttar Pradesh on Friday night.
Mumbai: Students in limbo after MU postpones winter semester exams indefinitely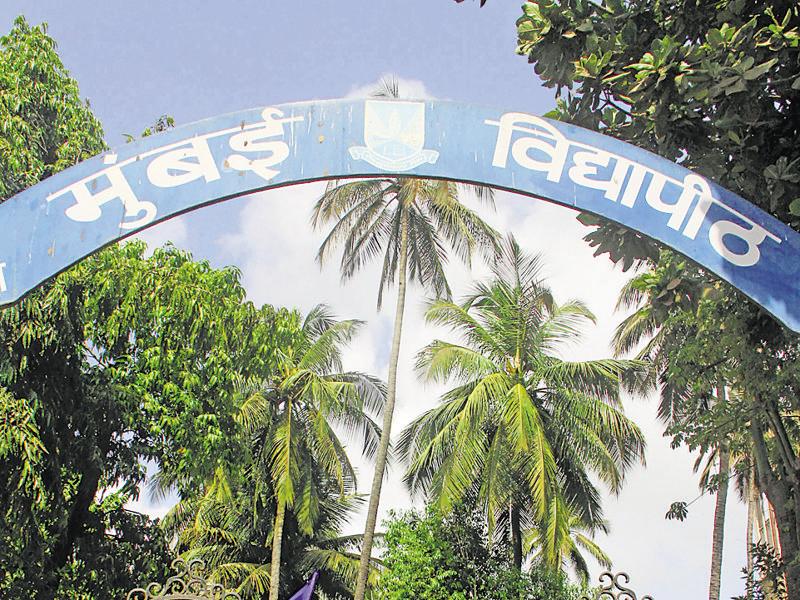 "A bunch of students in the LLB department have full-time jobs. We sent in leave applications to our offices to make sure that we were present for our tests and then suddenly the exams were withdrawn. It might be very difficult to get leaves again," said Sagar Birade, a BLS LLB student at Mumbai university
Mumbai: Nearly 50,000 are facing uncertainty with their academic year as the University of Mumbai(MU) has put off its winter semester examinations for all non-agricultural undergraduate and postgraduate courses until further notice. Several LLB, LLM, MA, MSc, and MCom students amongst others had already begun appearing for their examinations at MU and its affiliated colleges when the non-teaching staff decided to boycott all exam-related activities to meet demands of their protest. After appearing for the exams slated on Thursday, February 2, 2023, the students received a notice from their colleges announcing the postponement of all tests until further notice.
Lectures go on while exams on halt
It is business as usual for lectures and vivas at MU, whereas all ongoing written tests have been completely put on hold. "I have shifted to Mumbai from Jalgaon to finish my master's. Our schedule of studying and plans for going back home shamble every time the varsity changes its timetable. The whole process of taking an exam becomes very stressful since the university is also known to delay our results," said Ritesh Chaudhari, an MA student.
Those who have been juggling their jobs alongside their education were irked by this sudden announcement by the university. "After taking my first LLB exam, I was told that the next three papers have been postponed and there is no telling when they'll conduct those. A bunch of students in LLB have full-time jobs. We sent in leave applications to our offices to make sure that we were present for our tests and then suddenly the exams were withdrawn. It might be very difficult to get leaves again," said Sagar Birade, a BLS LLB student at Mumbai university.
Protests will stop once the GR is issued
The Non-Agricultural University and College Servants Joint Action Committee, on February 2, 2023, vowed to boycott all exam-related activities within Mumbai universities and all other affiliated colleges to meet their demands of recruiting for the vacant non-teaching staff positions, implementing salary benefits under seventh pay commission, old pension scheme among others benefits.
"Non-teaching staff at non-agricultural colleges is the only demographic in the educational sector that is not paid according to the seventh pay commission. We don't mean to trouble students but there have been countless meetings for this since 2019, and no GR ever came out of it.
We are willing to cease the agitation even if the higher education department immediately implements even a few of our demands," said Rupesh Malusare, general secretary of the Mumbai Vidyapeeth Karmachari Sangh (MVKS), a non-teaching staff organisation. The new timetable for winter semester exams is to be uploaded on the official Mumbai University website.
Vodafone Idea users in Mumbai face network issues; service down since two hours
While responding to the complaints, a VI customer care official said that the engineers are working on rectifying the issue. The Vodafone Idea(VI) network is reportedly down in parts of Mumbai due to which calling and internet services have been suspended for the past two hours. Following the outage, several VI users took to Twitter to complain. The outage was reportedly caused due to a major fibre cut at Prabhadevi. While responding to the complaints, VI customer care officials said that their engineers are working on rectifying the issue.