Ed Sheeran 'nearly killed' Sir Elton John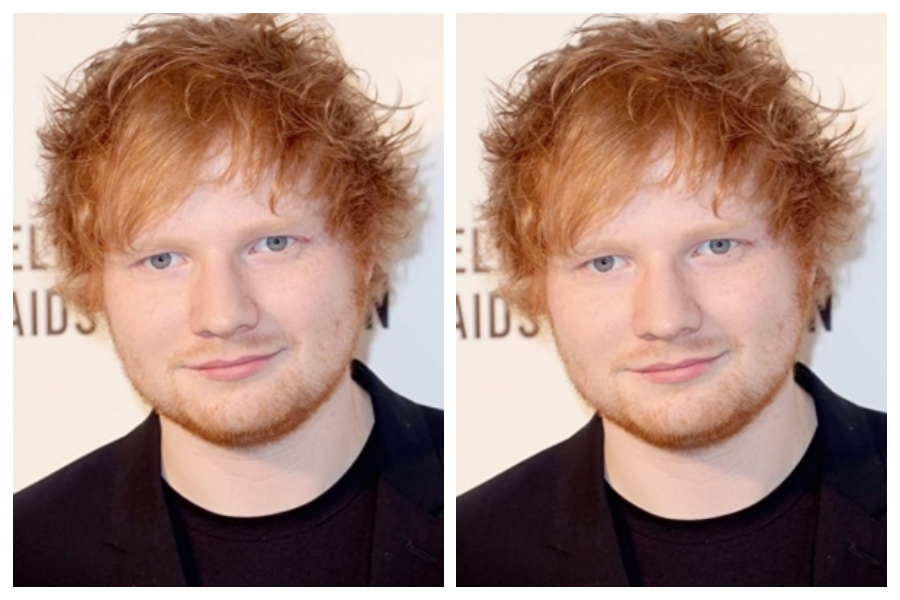 Grammy winning-singer Ed Sheeran "almost killed" legendary English singer-songwriter Elton John while shooting their festive music video after he kicked a "big metal bell" and it came close to hitting his friend on the head.
Speaking to Apple Music's Zane Lowe about the track, Sheeran said: "We just shot a Christmas music video. Oh, mate. I almost killed him with a bell.
"On the video, there's footage of… I'm dressed up as sort of sexy Santa Claus and I kick a present, but the present had a big metal bell on top of it. I showed him the footage of it today, because we slowed it down and the bell flew past his head and would've cracked him in the head.
"Oh my God, the horror that went through my body when it was flying through the air."
Despite the incident, the 'Perfect' singer is delighted with the video.
He added: "But, man, the music video is wild. We've parodied all the great British music videos that came at Christmas."
Sheeran said he'd never expected to record a Christmas single at this stage of his career, but it "made sense" to team up with his friend and mentor.
He said: "It is always the type of thing that I thought I would do when I was 60. My manager said he would retire if I made a Christmas album. I've always wanted to work with (Elton) and this made most sense."
The 'Shivers' singer earlier shared that John calls him every day and it was during a chat on Christmas Day last year that the idea for a festive single was sparked.
He said: "Elton rung me on Christmas Day to say Merry Christmas. He rung me on Christmas Day, and he said, 'Step Into Christmas' is number six in the charts, and I'm 74, and I'm still having f****** chart hits, this is great! I want to do another Christmas song, will you do it with me?' "
Jennifer Lawrence dissed for claiming there's no female action film lead before her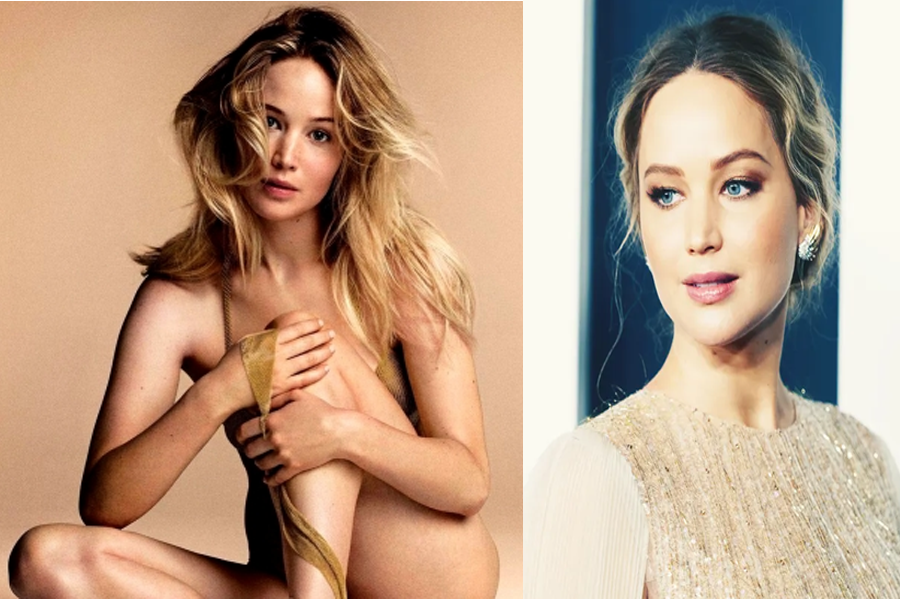 Hollywood star Jennifer Lawrence has been widely criticised after claiming that there's no female action movie lead before her.
Speaking with actress Viola Davis for Variety's Actors on Actors about female action heroes, she said: "I remember when I was doing 'Hunger Games', nobody had ever put a woman in the lead of an action movie because it wouldn't work – because we were told girls and boys can both identify with a male lead, but boys cannot identify with a female lead."
She added: "And it just makes me so happy every single time I see a movie come out that just blows through every one of those beliefs, and proves that it is just a lie to keep certain people out of the movies. To keep certain people in the same positions that they've always been in."
Many quickly disagreed with Lawrence as Franklin Leonard, founder of The Black List, said on Twitter in response to the interview: "It is untrue that no one had ever put a woman in an action movie before Jennifer Lawrence in 'Hunger Games'."
Viral: Shah Rukh Khan Performs Umrah In Mecca Post Schedule Wrap Of Dunki. Fans Are Thrilled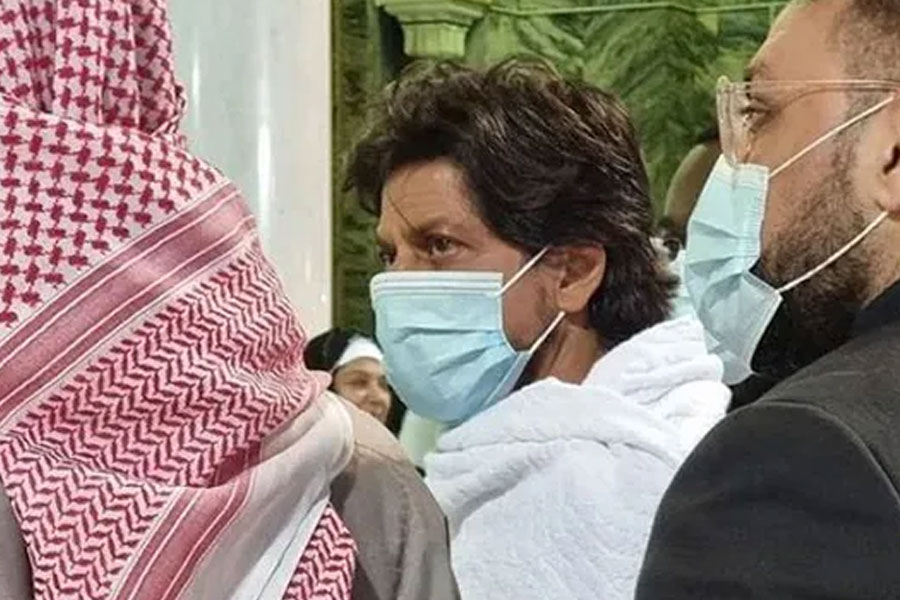 Shah Rukh Khan, who announced the Saudi Arabia wrap of Dunki, was spotted in the holy city of Mecca. Several pictures of the superstar are going viral on the Internet that shows him in a white ensemble and a mask performing Umrah (an Islamic pilgrimage to Mecca). He can be seen surrounded by people. The official Twitter account of Shah Rukh's fan club shared a picture and video and captioned the post as "[Pics]: King #ShahRukhKhan performing Umrah at Makka Sharif." Soon after the post was shared, his fans flooded the comment section. A user wrote, "Mashallah mashaallah may Allah accept each of ur dua… inshallah," while others wrote, "Mashallah (beautiful)."
On Wednesday, Shah Rukh Khan dropped a video on his Instagram handle announcing a schedule wrap in Saudi Arabia. In the video, he can be heard saying, "There is nothing more satisfying than completing a shooting schedule as is with Dunki here in Saudi. So I want to thank Raju sir and rest of the cast for making it look so lovely. Special thanks to the Ministry of Culture and Films here in Saudi for giving us such spectacular locations, amazing arrangements and the warm hospitality. So, a very big Shukran (Thank you) to all. On to the red sea festival."
Meanwhile, on Thursday, Shah Rukh Khan unveiled new posters of Pathaan, co-starring Deepika Padukone and John Abraham. The new posters featured them with guns. The movie is scheduled to release on January 25, 2023.
On the work front, Shah Rukh Khan has three films in his kitty that are scheduled to release next year – Pathaan with Deepika Padukone, Jawan with Nayanthara and Dunki, co-starring Taapsee Pannu.
Navi Mumbai: Kharghar musical group announces event to raise funds for cancer patients
Kharghar Krooners, a musical group, will soon host a charity programme to raise funds for families of cancer patients. This is the first time that the group has ticketed its programme. However, funds raised from the event will entirely go towards charity.
The group will hold the musical event in association with the 'Karun Bharat Helping Hand Foundation' to raise funds for needy patients. The 'Mega Concert' of the Kharghar Krooners will be held at Vishnudas Bhave Auditorium on Sunday, December 18 at 8:30 p.m.
Kharghar Krooners has made a humble appeal to people to come forward and support families by enjoying a lovely musical evening with the music of the Golden Era of Rafi, Kishore, Mukesh, Lata Mangeshkar, and Asha Bhosale.
According to the organiser, they have reserved seats for 50 cancer patients along with one of the relatives. "We reserved a total of 100 seats for them," said the organiser.