ED raids Shiv Sena minister Anil Parab, MP Bhavana Gawali
Building up pressure on the Shiv Sena, the Enforcement Directorate (ED) on Monday raided multiple locations belonging to senior Shiv Sena Transport Minister Anil Parab and five-time Lok Sabha MP Bhawana P. Gawali, sources said.
The ED raids came a day after Parab was slapped with a notice requiring his appearance on August 31, but he said he will consult legal experts in the matter.
On the other hand, Gawali said that she has not received any ED notice so far, even as the agency raided around half a dozen locations linked to her in Washim district, including some trusts, a college, and social and business organisations.
While Patil is a close aide of Sena president and Maharashtra Chief Minister Uddhav Thackeray, Gawali is the party's sole woman face in the lower house of the parliament, elected twice from Washim and thrice from the Washim-Yavatmal constituency.
"It (ED notice) is a legal matter. We shall deal with it legally," Parab said on the development, which came a week after Union MSME Minister Narayan Rane was arrested, granted to magisterial custody and then given bail during his 'Jan Ashirwad Yatra'.
Reacting to the issue, Sena MP and chief spokesperson Sanjay Raut said that the notice issued by the ED is not "a death warrant", but "a love letter" for political workers.
"Only the frequency of such 'love letters' has increased after many unsuccessful attempts (by the opposition BJP) to breach the wall of the Maha Vikas Aghadi government, which remains strong and impregnable. We are not scared by it," Raut told mediapersons.
Nationalist Congress Party spokesperson and Minority Affairs Minister Nawab Malik said that such notices and raids are an outcome of "a clear political vendetta" witnessed against states ruled by non-BJP parties.
"Some BJP leaders say in advance that so and so leader will face action and the central agencies start working. There's a strong doubt in the minds of the people all over India about the ED and even the Supreme Court has made certain observations recently," Malik said.
He pointed out how when leaders from other parties join the BJP, all actions against them are dropped, and reiterated that the MVA will not be cowed down by such tactics.
Accused in minor rape case to be booked under NSA
The Varanasi police have decided to initiate action under the National Security Act (NSA) against Sinku a.k.a. Ajay Kumar, who allegedly sexually assaulted a nine-year-old girl in the premises of a reputed private school in Varanasi.
Deputy Commissioner of Police (DCP), Varuna Zone, Vikrant Veer said, "The accused was arrested on Friday after the incident. He will also be booked under NSA. Further investigation is underway in the matter."
The minor girl, a student of Class 3, was sexually assaulted by Sinku, the sweeper of the school, when she had gone to school toilet on Friday morning.
Finding her alone, Sinku sexually abused her. After coming home, the girl narrated the ordeal to her mother.
On the complaint of the girl's parents, an FIR was lodged with the Sigra police under Section 376 of IPC and POCSO Act.
Senior police officials went to the school and checked the CCTV footage.
The DCP said that after the identification of the accused, eight teams of police were engaged to nab him. The accused was arrested within three hours on Friday, he said.
Taking serious note of the rape case in the school, the Varanasi commissioner of police A. Satish Ganesh had set up a six-member special investigation team (SIT) led by the Deputy Police Commissioner, Varuna zone, Vikrant Veer to investigate the matter.
Allahabad HC grants bail to Sharjeel Imam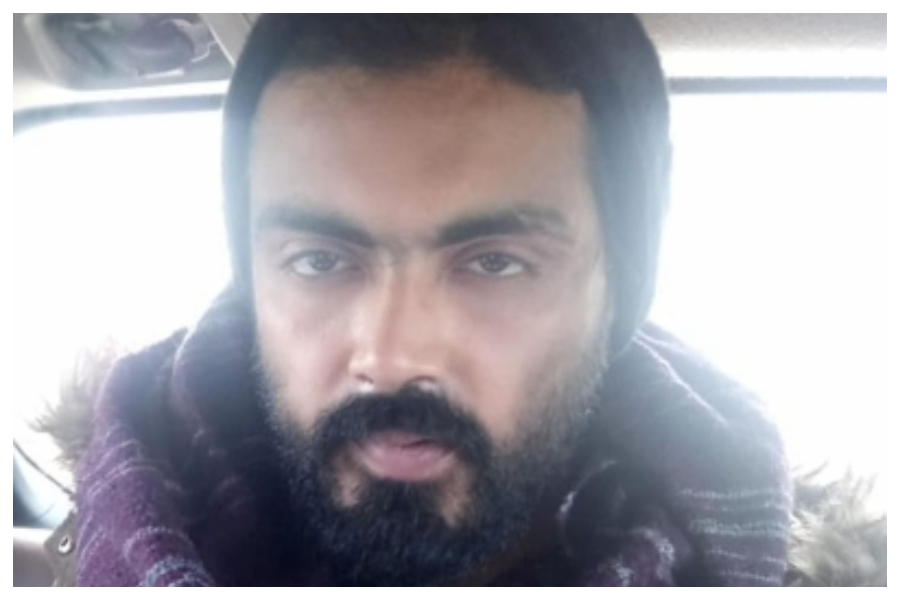 The Allahabad High Court has granted bail to Sharjeel Imam in a case pertaining to alleged provocative speech against the Citizenship (Amendment) Act at the Aligarh Muslim University in 2019.
The bail was granted by Justice Saumitra Dayal Singh of the Allahabad High Court on Saturday.
A detailed order on Imam's bail is yet to be issued.
Sharjeel Imam, a former JNU student and one of the key organisers of the Shaheen Bagh protest, was arrested last year from Bihar's Jehanabad.
In his speech, Imam had purportedly asked protesters to cut off from India.
Police in Manipur, Assam and Arunachal Pradesh had also lodged FIRs against the JNU scholar. However, the activist got bail in the Assam and Arunachal Pradesh cases.
Sharjeel Imam was also accused of making inflammatory speeches which led to violence outside Jamia Milia Islamia University in December 2019.
In April, Delhi Police charged him with sedition, alleging his speech promoted enmity between people that led to riots in the Jamia Millia Islamia University area.
An FIR was registered against him in Uttar Pradesh's Aligarh district and by Delhi Police in January 2020 under IPC sections 124 A (sedition) and 153 A (promoting or attempting to promote disharmony or feelings of enmity on grounds of religion, race, place of birth, residence, language, caste or community or any other ground whatsoever), 153B (making statements provoking breach of peace) and 505(2) (statements made which are alarming, false intention to create disharmony) of the Indian Penal Code.
Sharjeel Iman is presently lodged in Tihar jail in Delhi since he has also been charged in the Delhi riots conspiracy case and the Jamia protest violence case.
Mahindra University shuts down after 30 test positive for Covid
Mahindra University on Saturday shut its campus after 25 students and five staff members were tested positive for Covid-19.
Tech Mahindra Ltd-promoted university located at Bahadurpally on the outskirts of Hyderabad has sent the students home and announced that online classes will be conducted from Monday.
University sources told IANS that 25 students, one faculty member and four support staff were tested positive for Covid-19. Sources said a total of 1,700 students and staff members were tested for Covid.
Meanwhile, District Medical and Health Officer (DMHO) of Medchal Malkajgiri district K. Mallikarjuna Rao visited the university on Saturday. He said those tested positive were in home isolation.
The official said the university has declared a holiday for 15 days.
The Mahindra Group last year launched the multi-disciplinary university, which is spread over 130 acres.
It is the first university in Telangana to be locked down due to Covid after the second wave of the pandemic.
Last week, 29 students of a government-run residential school and junior college for girls in Telangana's Khammam district had tested positive for the coronavirus.