DMK intra-party polls: TN CM Stalin files nomination for president's post
Tamil Nadu Chief Minister M.K. Stalin on Friday filed nomination papers for the president's post in the ruling DMK intra-party elections.
The party general council meeting is scheduled to be held on October 9 at St. George School, Aminjikarai, Chennai.
Before filing his papers, Stalin paid floral tributes at the memorials of former Chief Ministers of Tamil Nadu C.N. Annadurai and M. Karunanidhi.
After filing his nomination papers at Anna Aruvalayam, the DMK headquarters, Stalin paid floral tributes before the photograph of his late father and former Chief Minister of Tamil Nadu M. Karunanidhi at his Gopalapuram residence.
Senior DMK leader and state waterworks minister S. Duraimurugan, who is also the organising secretary of the party, DMK treasurer and Member of Parliament T.R. Baalu, former Union Minister and Member of Parliament from The Nilgiris A. Raaja, Stalin's sister and Member of Parliament Kanimozhi, and other senior ministers and parliamentarians were present.
Stalin's son and party youth wing leader and Member of Legislative Assembly from Chepauk constituency,Udayanidhi Stalin was also present during the filing of the nomination.
Drunk on power, Owaisi on Amit Shah's Gujarat riots remark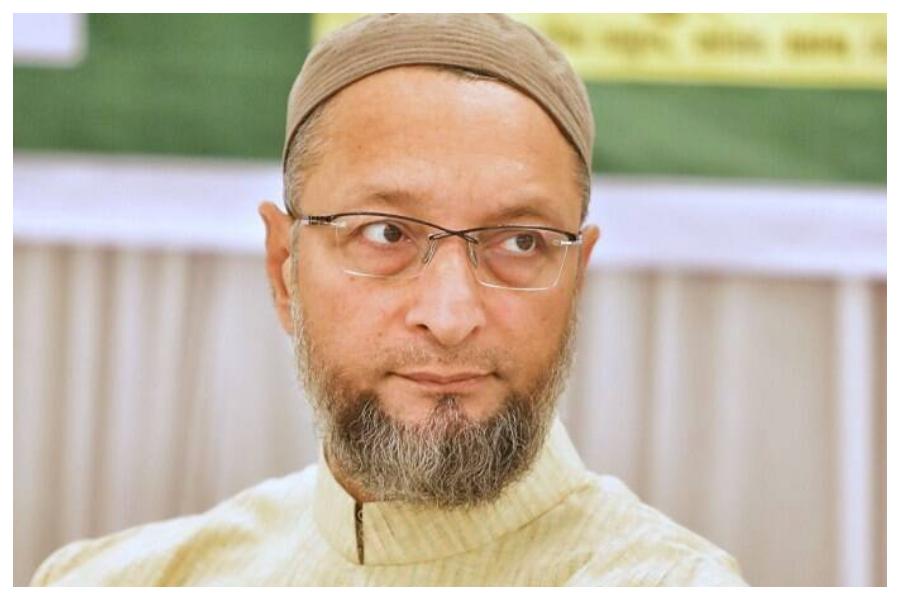 AIMIM chief Asaduddin Owaisi on Saturday slammed Union Home Minister Amit Shah for stating that BJP taught a lesson to rioters in Gujarat in 2002 and remarked that he is drunk on power.
The Hyderabad MP took to Twitter to hit back at Amit Shah. "Drunk high on power, India's home minister said we taught a lesson in 2002," tweeted Owaisi.
The AIMIM leader reminder Shah that power is not permanent. "After coming to power, some people forget that power does not always remain with someone," wrote Owaisi, who is currently campaigning for All India Majlis-e-Ittehadul Muslimeen (AIMIM) candidates in Gujarat Assembly elections.
Owaisi earlier asked Amit Shah what lesson he taught in 2002. "Naroda Patiya ka sabaq? Gulberg ka sabaq? Best Bakery ka sabaq? Bilqis Bano ka sabaq?," he asked on Twitter while sharing a video clip from an election rally addressed by him in Juhapura.
Amit Shah had told an election meeting in Gujarat on Friday that BJP taught a lesson to rioters of Gujarat in 2002 and established permanent peace in the state.
"I want to tell the hom minister that the lesson you taught in 2002 was that Bilkis Bano's rapists will be freed. The less you taught was that you will free murderers of Bilkis' three-year-old daughter. You also taught us that Ahsan Jafri can be killed. You taught the lesson of Gulbarg Society, you taught the lesson of Best Bakery…whic lessons of yours will we remember," Owaisi said.
"Amit Shah sahab, what lesson did you teach during Delhi communal riots," he asked.
'Women look good even without clothes', says Ramdev
In a potentially controversial development, Yoga expert Ramdev on Friday commented on women's attires, raising eyebrows in political and social circles.
Addressing a free Yoga training programme here, Ramdev said without batting an eyelid: "Women look good in saris, they look great in salwar suits, and in my view they look good even if they don't wear anything."
At that time, he was flanked by Thane's Balasahebanchi Shiv Sena MP Shrikant Shinde, son of Chief Minister Eknath Shinde and singer Amruta Fadnavis — wife of Bharatiya Janata Party's Deputy Chief Minister Devendra Fadnavis, and other prominent personalities.
Ramdev, 56, was speaking at a Yoga Science Camp & Women's Meeting organised by Patanjali Yoga Peeth and Mumbai Mahila Patanjali Yoga Samiti here.
He interacted with women who had brought their yoga attires and saris for the conclave and attended a training camp conducted by Ramdev.
Since the meeting started soon after the training camp, many women did not get time to change and attended it in their Yoga suits.
Observing this, Ramdev said that there was no problem if they had no time to switch to saris and they could do it after going home, and then made his remark — termed as 'sexist' in some quarters.
He also urged the people to remain happy and smiling, similar to Amruta Fadnavis to live a long life.
NF Railway to organise first-ever Northeast Half Marathon
The Northeast Frontier Railway (NFR) will organise the first-ever Northeast Half Marathon in Guwahati on February 5 next year, officials said on Friday.
To organise the first-of-its-kind Northeast Half Marathon, the NFR has joined hands with Innovations India Pvt Ltd. The Half Marathon will be aimed at the empowerment of sportspersons and the development of sports infrastructure in the northeastern region.
NFR CPRO, Sabyasachi De said that the Northeast Half Marathon will be a series of Marathons that would be conducted across the northeast with the aim of empowering the sportspersons and developing sporting activity in this region.
He informed that the first Marathon of the planned series will be held at Maligaon on the 5th of February, and approximately 3,000 runners from all across India as well as abroad are expected to participate in the race.
Prizes worth Rs 11 lakh would be given to the winners in addition to the trophies, medals and certificates.
The aspiring participants would be able to register through online as well as offline mode for the Marathon.
The NE Half Marathon would highlight all states of the Northeast as one entity and would surely catapult this region into the limelight on both National & International Platforms, De claimed.
Anshul Gupta, General Manager of NFR said that beyond connectivity and promoting tourism, the NFR is also promoting sporting events in various places within its jurisdiction.
The curator of the event, Captain Rahul Bali appreciated the initiative taken by the Railways.