Credit war breaks out on Cheetahs, Cong says Modi not stating facts
A day after Cheetahs were released in the Kuno National Park by Prime Minister Narendra Modi, the Congress on Sunday claimed that it was their government which initiated the process, and accused the PM of stating the facts.
The Congress on Sunday said that the process of induction was started by the UPA government and former Union Minister for environment Jairam Ramesh released a letter to prove his point.
"This was the letter that launched Project Cheetah in 2009. Our PM is a pathological liar. I couldn't lay my hands on this letter yesterday because of my preoccupation with the #BharatJodoYatra".
The letter written to M.K. Ranjit Sinh on October 6, 2009 says, "Please go ahead and prepare a detailed roadmap for the reintroduction of the Cheetah which should include a detailed analysis of different potential sites."
"The analysis should be carried out by the Wildlife Institute of India in collaboration with other organizations like BNHS and WTI. You may also like to take State Forest Departments as part of this study. I expect that the roadmap would be submitted to the MOE&F by the end of January 2010."
On Saturday, the Congress said that the 'tamasha' orchestrated by the PM was unwarranted and was yet another diversion from the pressing national issues, said Congress general secretary and in-charge communications Jairam Ramesh in a tweet.
"PM hardly ever acknowledges continuity in governance. Cheetah project going back to my visit to Capetown on 25.04.2010 is the latest example. The tamasha orchestrated by PM today is unwarranted and is yet another diversion from pressing national issues and Bharat Jodo Yatra," tweeted Jairam Ramesh.
He said further that when tigers were first translocated to Panna and Sariska during 2009-11, there were many prophets of doom, Ramesh said, adding that they were proved wrong.
"When tigers were first translocated to Panna and Sariska during 2009-11, there were many prophets of doom. They were proved wrong. Similar predictions are being made on the Cheetah project. The professionals involved are first-rate and I wish the project the very best!," he said in another tweet.
Prime Minister Narendra Modi on Saturday released cheetahs flown in from Namibia into special enclosure in Kuno National Park of Madhya Pradesh, as part of the programme to reintroduce the feline in India seven decades after it was declared extinct in the country.
Eight cheetahs were brought to Gwalior from Namibia in a special plane on Saturday morning as part of the cheetah reintroduction programme.
PFI ban: Vijayan holds high-level meeting with police officials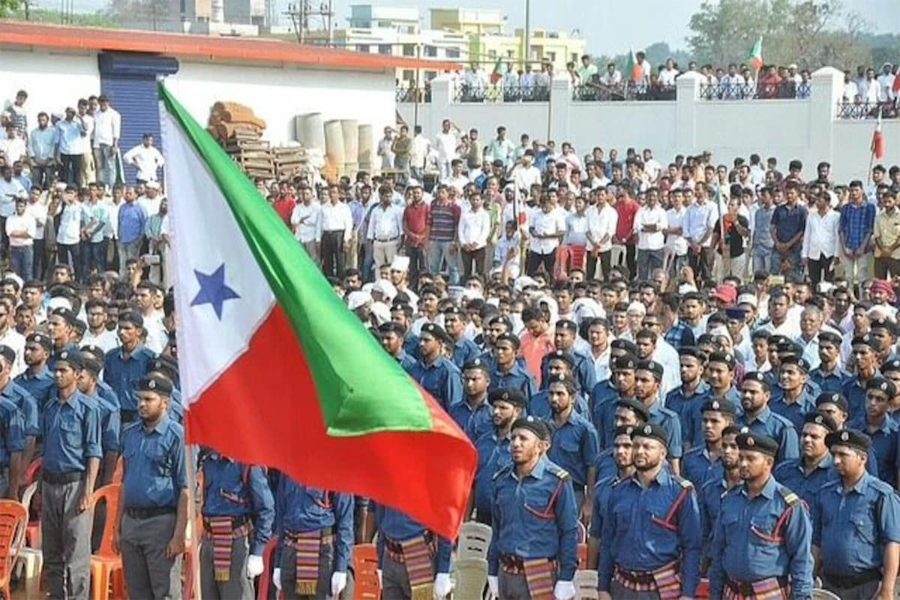 Hours after the Centre banned the Popular Front of India, Kerala Chief Minister Pinarayi Vijayan on Wednesday met top state police officials to take stock of the situation and draw elaborate plans to ensure that everything is kept under control.
State police chief Anil Kant told Vijayan that everything is under control and the Superintendents of Police of all the 14 districts have been asked to be on high alert.
In a related development, the RSS office at Aluva in Ernakulam district was provided Central security.
Meanwhile, PFI state General Secretary A. Abdul Sathhar, in a press statement, said that the PFI has been wound up and asked its cadres to stop all political activities and organisation work.
News also came the Kerala Police, acting on the directions of the National Investigation Agency, took Sathar into custody and is now kept at the Kollam Police Club waiting for the NIA officials to arrive to take him away.
In an early morning joint operation last week, the NIA and the Enforcement Directorate took into custody several top level state and national leaders of the PFI from various parts of the state in two cases registered at Delhi and in the state.
Those who were named in the case registered in Delhi were immediately taken to Delhi and produced before a court there and those named in the case in the state before local courts here.
Maharashtra ATS to enforce further crackdown on PFI after Centre's ban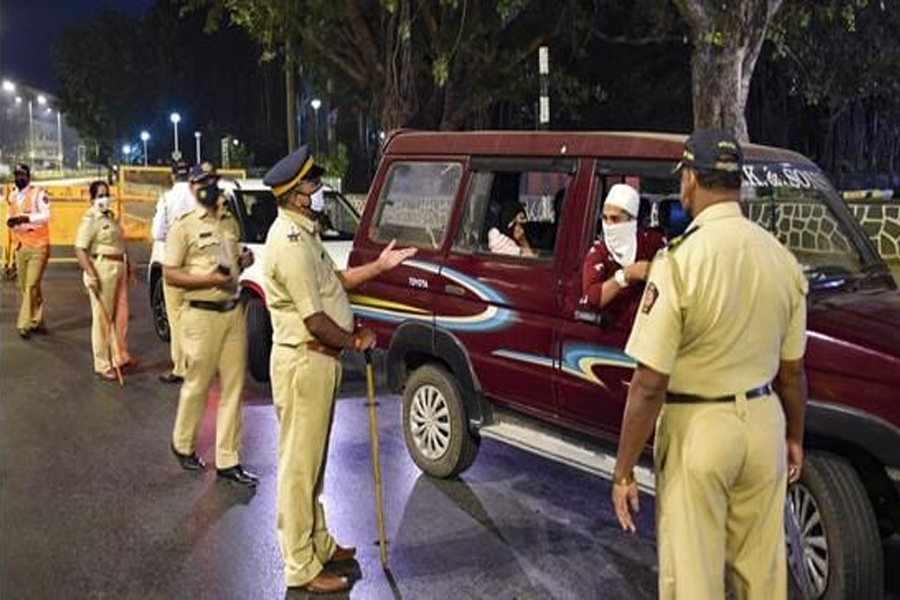 The agency has so far conducted raids in 12 districts in Maharashtra, arresting and detaining scores of people linked to the Islamist organisation
Following the central government's imposition of a five-year ban on the Popular Front of India (PFI), the Maharashtra anti-terrorism squad (ATS) is planning to enforce a further crackdown on the organisation in the state, a senior officer said on Wednesday."Relevant action has been initiated against the PFI in Maharashtra in accordance with the Centre's ban this morning. We are getting details of their offices, members and bank accounts," the officer said.
The agency has so far conducted raids in 12 districts in Maharashtra, arresting and detaining scores of people linked to the Islamist organisation. Sources said that more arrests are likely to happen in the days to come based on interrogations of the accused arrested so far.
The Union home ministry's move banning the PFI and its affiliates under Section 3 of the stringent Unlawful Activities (Prevention) Act will be referred to a tribunal for adjudication, whether or not there is sufficient cause to declare the organisation "unlawful association", people familiar with the procedure said.
Why right-wing majoritarian outfits not banned, asks Owaisi
AIMIM president Asaduddin Owaisi on Wednesday said that the Centre's ban on Popular Front of India (PFI) cannot be supported and asked the government why has it not banned right-wing majoritarian organisations.
The Hyderabad MP said while he has always opposed PFI's approach and supported democratic approach, this ban on PFI cannot be supported.
The All India Majlis-e-Ittehadul Muslimeen (AIMIM) president believes that a draconian ban of this kind is dangerous as it is a ban on any Muslim who wishes to speak his mind. "The way India's electoral autarky is approaching fascism, every Muslim youth will now be arrested with a PFI pamphlet under India's black law, UAPA," tweeted Owaisi.
"How come PFI is banned but organisations associated with convicts of Khaja Ajmeri bomb blasts aren't? Why has govt not banned right wing majoritarian organisations?," he asked.
He said actions of some individuals who commit crime does not mean that the organisation itself must be banned. He pointed out that the Supreme Court has also held that mere association with an organisation is not enough to convict someone.
"Muslims have spent decades in prison before being acquitted by courts. I have opposed UAPA & will always oppose all actions under UAPA. It runs afoul the principle of liberty, which is part of basic structure of the constitution," he wrote.
"We should remember that Congress amended UAPA to make it stringent & when BJP amended the law to make it even more draconian, Congress supported it This case will follow timeline of Kappan, where any activist or journalist is randomly arrested & takes 2 years to even get bail," he added.