Court extends Sanjay Raut's judicial custody till Sep 5
A Special PMLA Court has extended the judicial custody of Shiv Sena MP Sanjay Raut till September 5 in the alleged money-laundering case arising out of the Patra Chawl land scam, here on Monday.
The Enforcement Directorate (ED) had raided Raut's home on July 31 and then arrested him early on August 1, preceded by attachment of properties belonging to him and his business associates.
After his ED custody twice for four days each, the agency said they no longer needed him for custodial probe, and accordingly Raut was shunted to judicial custody on August 8, and a few days later his wife Varsha was also interrogated in the same case.
Raut was nabbed after his name cropped up in the ED probe accusing him of receiving proceeds of the crime from the Patra Chawl redevelopment project in Goregaon from another co-accused and associate Pravin Raut.
Maharashtra: Shinde-Fadnavis govt 'erases' Tipu Sultan's name from Mumbai playground
Mumbai: In a potentially controversial move, the Maharashtra government has ordered the removal of Tipu Sultan, the ruler of the Mysore kingdom, now in Karnataka, given to a prominent suburban garden and playground by the erstwhile Maha Vikas Aghadi government.
Making the announcement, Bharatiya Janata Party's Mumbai Suburban District Guardian Minister M.P. Lodha said the decision was taken recently at a meeting with the Collector.
"Finally, victory of the Right! Ordered removal of name Tipu Sultan from the park in Malad after considering protests by Sakal Hindu Samaj and demands by BJP MP Gopal Shetty," said Lodha.
He said in the DPDC meeting last year, the previous MVA government had decided to name the park after Tipu Sultan and the BJP had protested the move.
However, after dropping Tipu Sultan's name, the government of Chief Minister Eknath Shinde and Deputy CM Devendra Fadnavis has not yet decided on its renaming, the Minister added.
The former MVA Minister Aslam Shaikh had revamped the park, included many amenities and sports facilities for the locals and it was named as 'Shaheed Tipu Sultan Playground' in January 2022, ahead of the BMC elections, which got postponed.
Sultan Fateh Ali Tipu (1751-1799), famed as just 'Tipu Sultan', ruled the Mysore kingdom from 1782 onwards till his rout and death in the Fourth Anglo-Mysore War (1798-1799).
Maharashtra: Going to buy a house soon? Here are 14 'must know' points to keep in mind
Prior to stepping out to commence house hunting, the home buyers are supposed to do some homework. Usually, individuals either approach real estate agents or walk-in into a developer's construction and sales site. What gets ignored is due diligence as prescribed by the Maharashtra Real Estate Regulatory Authority (MahaRERA).
A homebuyer should always be cautious on what they are verbally assured and promised by the builder and an agent vis-à-vis what is actually mentioned in the fine print of the documents signed. There have been numerous instances wherein there has been a mismatch in verbal promise and the legal conditions in an agreement for sale.
The Maharera has issued some basic guidelines for such home buyers as well as investors to prevent fraud and getting into trouble while transacting in a real estate deal.
Prior to sealing the deal, question oneself with:
BEFORE BUYING A HOME
1) Check only MahaRERA registered project
2) Verify developer mentioned completion date on MahaRERA's website
3) Ink an agreement and allotment letter as per prescribed format
4) Don't pay more than 10% payment prior to signing the agreement
5) Entertain only through MahaRERA registered real estate agents
IMPORTANT MahaRERA PROVISIONS
6) Financial Discipline: 70% of funds collected to be used for construction
7) Transparency: Detailed project information on MahaRERA's website
8) Quarterly progress reporting by promoters
9) Consent of two-third allottees must for any major project alteration or addition
10) Complaint filing & conciliation
AFTER THE PURCHASE
11) Monitor the project's progress through MahaRERA website
12) Only MahaRERA Carpet Area to be referred to for all transactions
13) Ensure documents are as per Model Agreement & Model Allotment Letter
14) Complaint against Promoter or Agent for breach of any promise
If the project is registered with MahaRERA, the developers have to fulfil several conditions under the RERA Act for the benefit of the customer. These conditions include maintaining an escrow account for the project. A total of 70% of the money received from the buyers for the project has to be kept in this account to undertake work on the same project. Moreover, the developer is required to update the project status on MahaRERA's website every three months.
"Apart from this, starting January 1, MahaRERA will register new projects having the DIN Number of all the directors and promoters of the project. This is to make transparent the related interest that the promoter has other than the project that is under construction," said a MahaRERA official.
Bhayandar: Two youths die in accident while returning from 'Pathaan' night show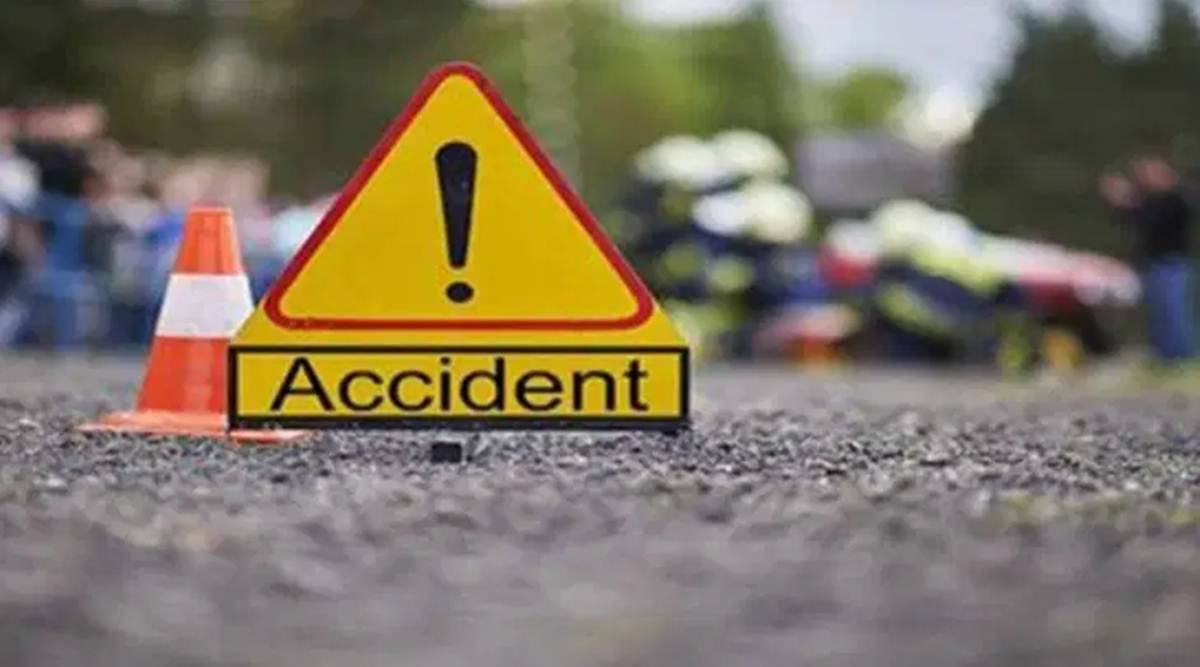 In a tragic incident, two youths died after their bike was hit by the driver of a rashly driven truck in Bhayandar late on Thursday night. The duo were returning home after watching the night show of the recently released movie 'Pathaan' at Rassaz Multiplex in Mira Road. According to the police, the mishap was reported at Golden Nest circle at around 12:30 am when the deceased who have been identified as-Abrar Ali Manihar (22) and his friend Tufail Shamim Shah (26)- both resident of Azad Nagar in Bhayandar (east) were returning home on the latter's bike after watching the night show of the recently released movie 'Pathaan' at Rassaz Multiplex in Mira Road.
Declared dead on arrival by doctors
The truck was headed towards the Phatak road from the direction of Kashimira. Both who suffered severe head and other injuries were declared dead before admission by on-duty doctors of a nearby hospital. "We have arrested the 45-year-old truck driver identified as Usman and booked him under section 304 (a) of the IPC for causing death by negligence," confirmed senior police inspector of Navghar police station- Milind Desai. Further investigations were under way.