Complaint about lapse in safety & security of women & small children devotees in Lalbagh Raja's pandal was lodged with Mumbai Police Commissioner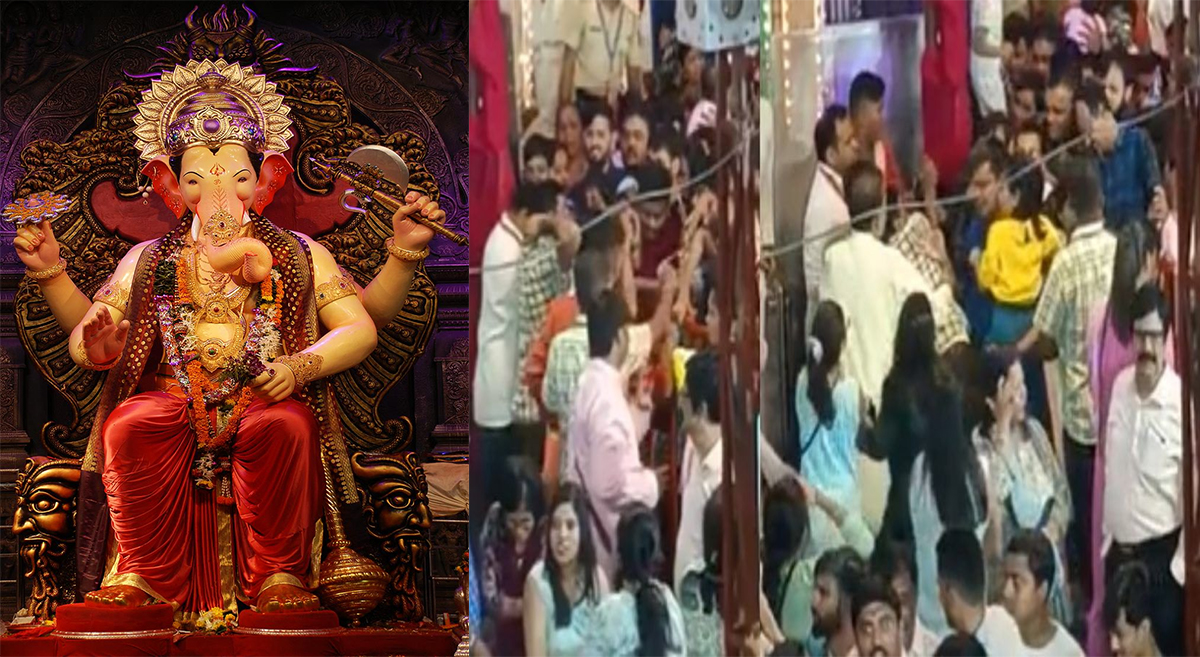 A complaint has been filed before the Mumbai Police Commissioner by Bombay High Court Advocate Ashish Rai, Pankaj Mishra about the day-to-day incidents happening with helpless children, women and elderly couples in the pandal of "Lalbaugcha Raja".
In the complaint, mainly the inhuman acts being done to the general visitors and the negligence in the constitutional security arrangements due to the irresponsible management attitude of the Maharashtra State Administration, Mumbai Police Administration and the local pandal manager have been strongly raised.
It has been demanded in the complaint that, under Article 14 of the Right to Equality of the Constitution, equal security arrangements should be provided by the police administration of Maharashtra State without any discrimination between the VIPs and ordinary visitors.
During the darshan of the king of Lalbagh, on the arrival of any special guest or person, proper arrangements should be made to allow the common visitors to have darshan without any hindrance.
Further mention that in this complaint Under Article 21 of the Constitution, strong arrangements for security and facilities should be made for helpless children, women and elderly couples so that any untoward incident can be prevented from happening in the pandal in future.
Special police administration will be arranged in the pandal to immediately lodge complaints against helpless children, women and senior citizen, use of abusive language or molestation by the volunteer and other workers of the pandal, so that the visitors can avail the special facility of filing complaints. And these facility proper management should be done to guide.
Helpless children, women and elderly couples should be provided facilities under special arrangements during arrival and departure.
Accused carrying a reward arrested for keeping coordination with terrorist organization in Pune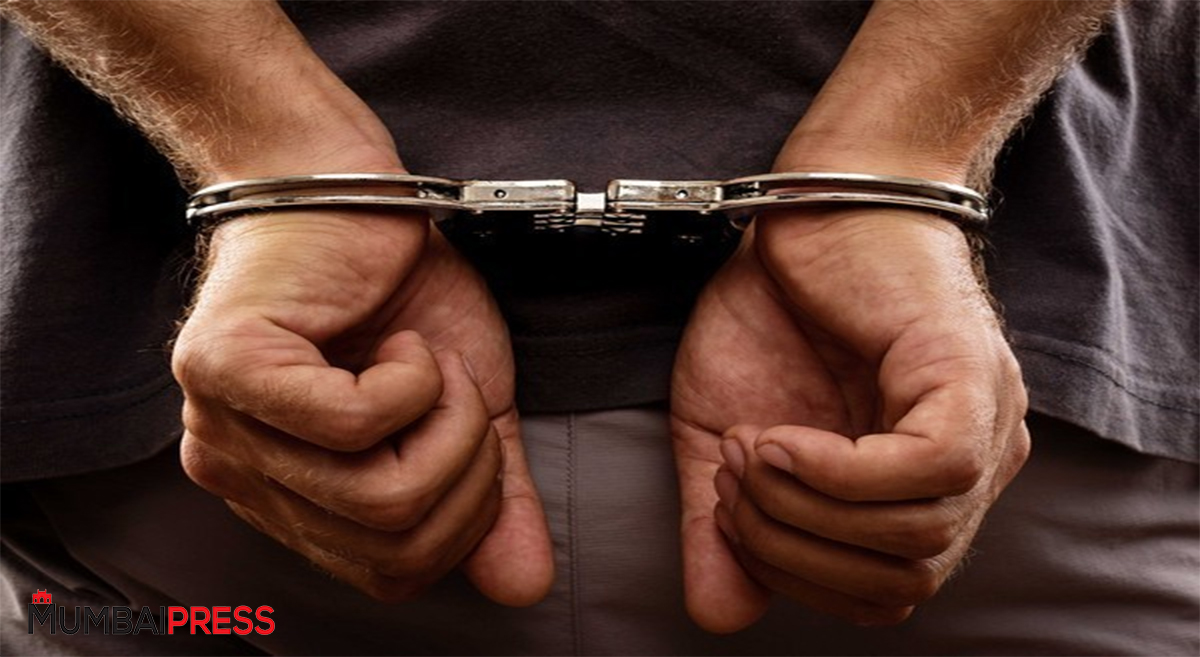 Mumbai : The investigation is progressing after the interrogation of the accused arrested by the NIA last month for their links with banned organizations in Syria and Iraq has revealed that they are involved in terrorist and criminal activities. 8 youths have been arrested. Arrested while claiming to be involved – The agency said they were not only in touch with terrorists associated with banned organizations abroad but were also active here in connection with their terrorist activities – the NIA said on Thursday. Muhammad Shahnawaz is among the accused arrested during the operation. It is being told that Alam is a resident of Jharkhand and he was in contact with the earlier arrested accused as well as Ricky from many parts of the state. Gun training – According to the agency, he managed to escape from NI on July 19, 2023, while Imran Khan and Muhammad Younis. Along with Saki, he has been arrested for stealing a bike – remember the agency had declared Alam a suspect and also placed a reward of Rs 3 lakh on him – while details of other accused arrested in the above case Not given.
Gadchiroli police succeeded in unraveling the mystery of the death of five persons from the same family in Mahagaon
Mouza Mahagav Teh since last few days. Aheri Dist. A resident of Gadchiroli, Shankar Piru Kamubhare, along with four members of his family, suddenly fell ill and died within a period of twenty days, creating an atmosphere of fear and suspicion in the area.
First of all on 20/09/2023, Shankar Kumbhare and his wife Vijaya Kumbhare's health suddenly deteriorated and they were admitted to a reputed hospital in Aheri and then Chandrapur and finally Nagpur. But on 26/09/2023 Shankar Kumbhare and on 27/09/2023 his wife Mrs. Vijaya Kumbhare died in the following days. While recovering from that shock, suddenly his daughter Komal Dahagaonkar and son Roshan Kumbhare living in Gadaheri and Shankar Kumbhare's daughter Ananda alias Varsha Urade living here were hospitalized in different hospitals. Despite many drug treatments, his condition deteriorated day by day without improvement. Among them, Komal Dahagaonkar died on 08/10/2023, Ananda alias Varsha Urade on 14/10/2023 and Roshan Kumbhare on 15/10/2023.
Shankar Kumbhare's eldest son Sagar Kumbhare, who was living in Delhi for work, came to Chandrapur as soon as he got the information that his parents were admitted to the hospital. Similarly, the driver of their car, Rakesh Madavi, who took Shankar Kumbhare and Vijaya Kumbhare to Aheri for treatment, was also admitted to a private hospital in Chandrapur as his condition worsened from the second day. Also, due to the recruitment of relatives, Shankar Kumbhare's son-in-law came to Chandrapur and Nagpur for the purpose of helping him. The medical officer has informed that the condition of all the three persons is stable and their condition is improving.
The five persons who died and the three persons who are currently receiving treatment showed similar symptoms like tingling in the limbs, severe pain in the lower back and head and blackened lips and heavy tongue. Based on the said symptoms, the medical officer made a preliminary estimate that the dead and sick people were affected by some poison, but in their preliminary examination, no more definite information about the poison was found.
Due to the sudden deaths of five persons from the same family, an atmosphere of fear was created in the entire area due to mourning. Sadarbab Hon. Superintendent of Police Shri. Nilotpal Sa. Hon. took it very seriously. Additional Superintendent of Police Aheri Mr. Yatish Deshmukh, Sub Divisional Police Officer, Aheri Shri. Sudarshan Rathod, Police Inspector of Poste Aheri Manoj Kalbande and Police Inspector of Local Crime Branch Gadchiroli Mr. Ulhas Bhusari and his investigation team were entrusted with the responsibility of uncovering the said crime.
While the investigation system immediately formed four different investigation teams and activated their secret system in the area and started investigating the crime in various districts of Maharashtra and Telangana state, Sanghamitra Kumbhare, daughter-in-law of Shankar Kumbhare and Rosa Ramteke, wife of the sister-in-law, actively participated in the crime in Sutrankadun village of the area. Information was received. From that, when the police kept a close watch on the movements of both of them and detained them today on 18/10/2023 and thoroughly interrogated them, it was found that both of them had committed a crime. On thorough investigation of the crime, female accused Sanghamitra Kumbhare married Roshan Kumbhare against her parents and due to this her father committed suicide. Also, her husband Roshan and her in-laws used to taunt her in-laws frequently, and the co-accused Roza Ramteke, the wife of Shankar Kumbhare, and her other sister Vijaya Kumbhare, in the agricultural land in the name of her in-laws, were always arguing with each other. He planned to kill his relatives by poisoning them. According to that plan, Rosa Ramteke went to Telangana state and brought poison and whenever she got a chance, both of them mixed the poison with the food and drink of the dead and sick people and gave it to them. done Rakesh Madavi was not related to Shankar Kumbhare but he fell ill after drinking water from the drinking water bottle in their car.
Pursuant to the said incident at Police Station Aheri up no. 374/2023 by registering a case under section 302, 307, 328, 120 (b) and 34 IPC and further investigation Sub Divisional Police Officer Aheri Mr. It is Sudarshan Rathod and both the female accused in the said crime have been arrested today on 18/10/2023 at 09:52 hrs. was arrested. It is also possible that other accused are involved in the said crime. In order to expose the said crime, Mr. Superintendent of Police Shri. Nilotpal Sa., Hon. Additional Superintendent of Police Aheri Mr. Yatish Deshmukh Mr. Under the guidance of
Dark till dawn…The Hukka parlour is running its business till morning 6am..Why is the Mumbai Police blind folded???
In Financial Capital of the country Mumbai we come across so many official claims of law and order situation to be under the grip and perfectly normal but ground realities are always very different…
Now another example of a question on its law and order is this lounge in Andheri East…it runs till 6am in morning with loud music and here loud music is not a problem only…here youngsters are served tobacco and drugs flavoured Hukka
Watch Exclusive Report:
White Forest named this Hukka joint is situated at 6th floor of Nirwan Corporate building which comes under MIDC police station jurisdiction. Local public has given the details to MumbaiPress team and MumbaiPress team reached at the spot to know abt the othenticity of the news…as mumbai Press team learnt that this Hukka joint opens up at 7 pm in evening but remains unattended till 1AM and the game opens up after 1Am in midnight and runs till early morning i.e. 6am in the morning actually it starts around 1am when other lounges and businesses close their shop the customers and other call centre youngsters go to White Forest Lounge. We in our operation found that this hukka lounge doesn't have license from EXCIZE department to serve liquor and any Licence like Health and Fire department and owner has covered Fire Refuge area also and an open sitting lounge has been made over there where youngsters flock together and enjoy Hukka and drinks full night and this is not possible that Mumbai Police doesn't have an idea of this joint…owner has arranged to fix a monitor of cctv near lift at sixth floor and every person who are coming and going are property looked into and if Police comes they are managed downstairs and the don't enter main premises.
This way this joint safly operates and youngsters from medium to high class are pushed into darkness of Tobacco and drugs hukka along with heavy duty drinks..
Mumbai Press has a sting in which a hukka placed on a table is clearly seen…also a payment slip which tells the timing of the transaction at around 2:47 am. This sums up the entire story of the operation of white forest hukka joint.