BJP's Huzurabad candidate Eatala Jamuna richer than her husband
Former Telangana minister and BJP candidate for Huzurabad bypoll Eatala Rajender and his wife Eatala Jamuna have combined wealth of over Rs 35 crore but she is richer than him.
This was revealed in the affidavit submitted by Jamuna to the election authorities while filing her nomination for the October 30 bypoll to the Assembly seat.
Jamuna, who had been campaigning with her husband for the last few weeks, filed her papers on behalf of the BJP. According to party sources this has been done as a precautionary measure in case Rajender is arrested before the elections.
Rajender was dropped from the State Cabinet in May by Chief Minister K. Chandrasekhar Rao following allegations that he encroached on the lands of some farmers in Medak district for the poultry business owned by his wife, son and other family members.
The state government also ordered two probes against Rajender for allegedly encroaching farmers' lands in Medak district and endowment lands in Medchal Malkajgiri district.
He had later resigned from ruling Telangana Rashtra Samithi (TRS) and also quit from Assembly. Rajender joined BJP in June.
Rajender's wife on Monday filed her nomination for Huzurabad bypoll. The 56-year-old, who has studied up to Class 12, is a businesswoman.
Jamuna stated in her affidavit that her annual income was Rs 1,33,40,372, while that of her husband was Rs 30,16,592.
According to the affidavit, she has movable assets of over Rs 28.68 crore, but her husband owns movable assets of only Rs 6.20 lakh.
Jamuna's movable assets include two Innova vehicles while Rajender has no vehicle in his name. She also has 1,500 grams of gold jewelry worth Rs 50 lakh. She has given personal loans/advances to the tune of Rs 23.23 crore.
Her immovable assets are worth Rs 4.89 crore while Rajender owns immovable assets of Rs 3.62 crore.
Jamuna's liabilities are Rs 4.89 crore while that of her husband are Rs 3.62 crore.
Meanwhile, Rajender alleged that if the Huzurabad bypoll was conducted in a free and fair manner, the TRS would not even get its security deposit back.
He alleged that the ruling party has spent Rs 4,700 crore to win the bypoll. He also alleged that Chief Minister KCR is hatching plans at Pragathi Bhavan, while Finance Minister T. Harish Rao is implementing them.
Rajender is likely to file his nomination in a day or two. The constituency is likely to see a three-cornered contest.
TRS candidate Gellu Srinivas Yadav has already filed the nomination while Congress party has named Balamoor Venkat as its candidate.
As per the schedule announced by the Election Commission of India last week, the last date for filing of nominations is October 8.
Scrutiny of nominations will be taken up on October 11. The last date for withdrawal of nominations is October 13. Polling will be held on October 30 while counting will be taken up on November 2. The entire poll process has to be completed by November 5.
Maha ATS lawyers to track Malegaon-2008 blast case hearing
Alarmed by witnesses turning hostile in the Malegaon-2008 blasts case, the Maharashtra government lawyers shall now remain in the Special NIA Court where the trial is being conducted on a daily basis, Home Minister Dilip Walse-Patil said here on Saturday.
He told the media persons that the National Investigation Agency (NIA) had taken over the case (from the state ATS), but the state government is perturbed at the manner in which several critical witnesses have become hostile in the Special Court.
The significant development came two days after the ruling Maha Vikas Aghadi (MVA) ally Congress had raised the issue and drawn the attention of the Home Ministry and the ATS.
Congress state Working President M. Arif Naseem Khan had submitted a memorandum to the Additional Director-General of Police and ATS chief Vineet Agrawal urging necessary measures to monitor the case closely.
"We are thankful to Home Minister Walse-Patil for accepting our demand for a team to keep a track on the court proceedings. The presence of the ATS lawyers will help in a free and fair trial," Khan said in a statement.
An ex-minister, Khan reiterated that the NIA is allegedly 'weakening' the Malegaon-2008 case and not pursuing it with 'honesty and sincerity'.
In his memorandum to the ATS Chief Agrawal, Khan contended that the witnesses turning hostile are invoking the names of Bharatiya Janata Party-RSS leaders to "malign the Maharashtra government and ATS" for gaining political mileage in the upcoming Uttar Pradesh elections.
The September 29, 2008 (Malegaon 2008) bomb blast was allegedly engineered in this minority-dominated Nashik town by Hindu fundamentalists, killing 6 and injuring over 100 others, during the Ramadan month when Muslims were breaking their fast.
The Maharashtra Police and then the ATS probed the case till 2011 when it was taken over by the NIA, and the trial is going on daily before the Special NIA Court in Mumbai.
Of the 223 witnesses examined, 16 have turned hostile, claiming that the ATS tortured them to give evidence against the accused, said Khan, urging the need for the presence of the ATS in the court to protect the image of the Maharashtra government.
Among the accused in the sensational Malegaon 2008 case are BJP MP Sadhvi Pragya Singh Thakur, Swami Amritananda Dev Teerth, Dayanand Pandey, Lt. Col. Prasad S. Purohit, and others.
Khan said that the ATS was being sought to be tarnished as an 'anti-Hindu' agency with the witnesses, allegedly influenced by the accused, deliberately naming BJP-RSS people ahead of the Uttar Pradesh assembly polls for political gains.
"The NIA is not prosecuting all the accused with honesty and sincerity. Out of 223 witnesses who deposed so far, 16 important ones have turned hostile and over a 100 more are still left to be examined. These witnesses are crucial and need to be protected. The NIA has not challenged any orders passed in favour of the accused which shows their intentions clearly," Khan said.
Some of the witnesses in Malegaon 2008 case even went beyond their recorded statement mentioning names like Uttar Pradesh Chief Minister Yogi Adityanath, but the NIA's Special Public Prosecutor took no objection, and another witness claimed he was tortured and threatened by the ATS to take names of Yogi and 4 RSS leaders.
Will not form alliance with SP, says ASP chief Chandrashekhar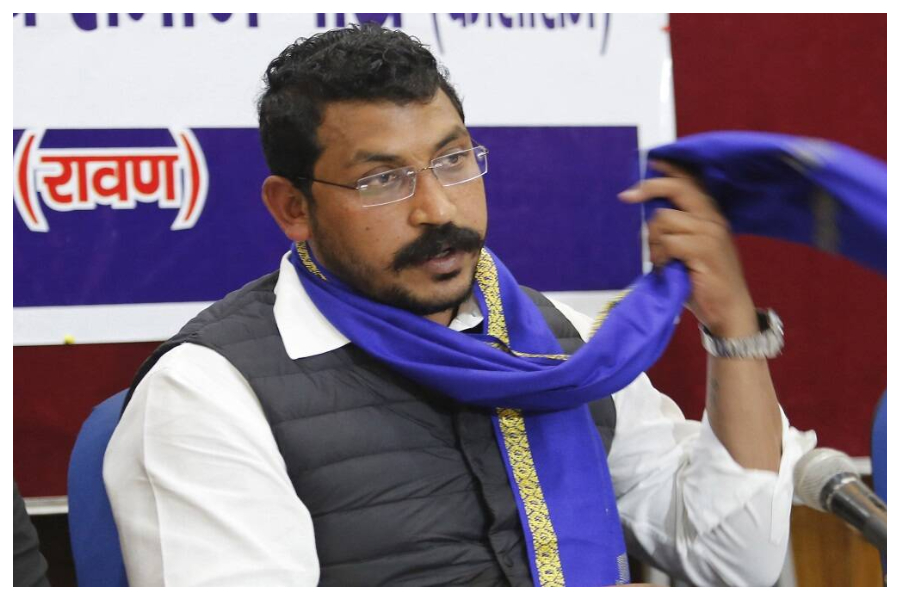 Chandrashekhar Azad, president of the Azad Samaj Party (ASP), has dubbed Samajwadi Party (SP) chief Akhilesh Yadav as 'anti-Dalit' and made it clear that he is not going to form an alliance with the SP in the upcoming assembly polls.

Chandrashekhar claimed that Akhilesh does not understand the meaning of social justice and accused the SP chief of humiliating him.

"Akhilesh has insulted Dalits. He only needs Dalit votes, not leaders. It has become clear from his behaviour that he is similar to the BJP," Chandrashekhar said while interacting with the media in Lucknow on Saturday.

He also asserted that the BJP will not be allowed to come to power.

"I have had a lot of meetings with Akhilesh Yadav in the last 6 months and we also had many positive conversations, but in the end I felt that Akhilesh does not need Dalits. He does not want Dalit leaders in his alliance. He only wants Dalits to vote for him," Chandrashekhar told reporters.

He said that all issues including reservation were discussed (with Akhilesh). "Akhilesh assured me he will respond by the evening (on the alliance issue). But he didn't. Probably doesn't want an alliance."

"For nine years, I have been gathering the 'Bahujan' (Dalit) community. Our aim is to stop the BJP. An attempt was made to stop my press conference. My fight is not to become an MLA, but to get social justice," Chandrashekhar added.

He added, "If Akhilesh comes to power, then it is necessary to discuss the situation ahead. Intellectuals have warned us of possible violence against Dalits. Akhilesh humiliated us after 40 days. He insulted the people of the 'Bahujan' community."

Chandrashekhar said, "In the past, we were finalising things regarding the alliance. We were constantly talking to the SP and Akhilesh Yadav. From what we understood from his words, it is clear that he does not want Bahujans in the alliance. Several issues needed to be cleared."

"The character of political parties changes after coming to power. Such examples have been seen in the previous government. In such a situation, we are determined to work for the protection of Dalit rights. The SP president remained silent on the issue of our rights."

Chandrashekhar had met Akhilesh Yadav at the SP office on Friday. The meeting between the two leaders lasted for about an hour.


PM Modi pays tributes to Tamil poet, philosopher Thiruvalluvar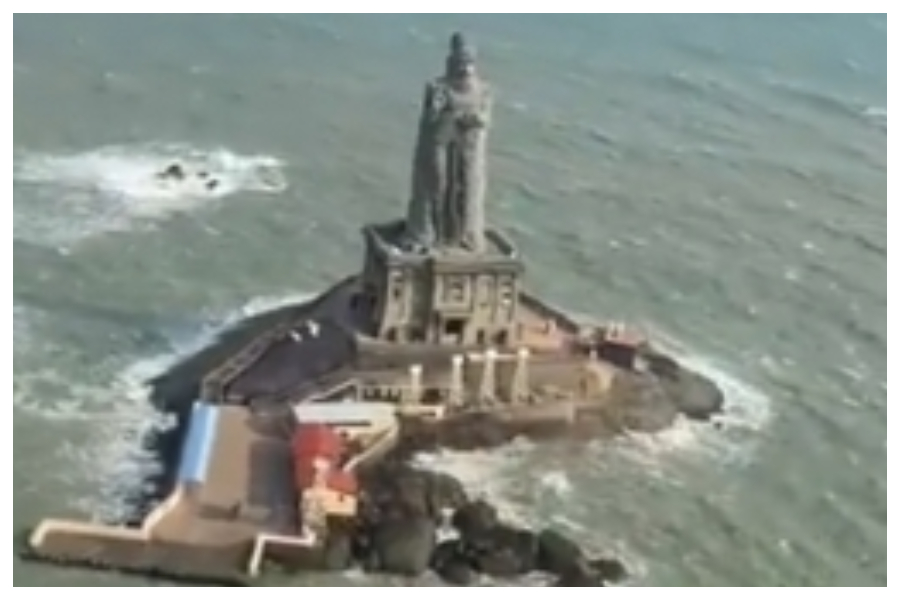 Prime Minister Narendra Modi paid tributes to the Tamil poet and philosopher Thiruvalluvar on Thiruvalluvar Day, Saturday.

"On Thiruvalluvar Day, I pay tributes to the great Thiruvalluvar. His ideals are insightful and practical… they stand out for their diverse nature and intellectual depth. Sharing a video I took last year of the Thiruvalluvar Statue and Vivekananda Rock Memorial in Kanyakumari," the Prime Minister said in a tweet.

Thiruvalluvar is regarded as a cultural icon. His most popular work is a collection of couplets on politics, ethics, economy, and love, called "Thirukkuaaa".

To honour his contribution, Thiruvalluvar Day is observed either on January 15 or 16 as a part of the Pongal celebrations. While a lot is not known about the life of Thiruvalluvar, it is believed that he used to live in the town of Mylapore, which in today's time is a neighbourhood in Chennai.