BJP rubbishes Malik's allegations, denies Fadnavis links with mafia
Hitting back, the Bharatiya Janata Party on Wednesday denied the allegations made by Nationalist Congress Party Minister Nawab Malik that Leader of Opposition Devendra Fadnavis had mafia links.
Fadnavis tellingly hit out a tweet, quoting George Bernard Shaw: "I learned long ago, never to wrestle with a pig. You get dirty, and besides the pig likes it!"
Talking to media persons, BJP leader and former minister Ashish Shelar countered by displaying photos of the absconder goon Riyaz Bhatti with Chief Minister Uddhav Thackeray, NCP President Sharad Pawar, Malik, Prithviraj Chavan, Aslam Shaikh and other top MVA leaders with a warning: "You show one, we will show you four pictures".
"Malik had promised a 'hydrogen bomb', but he failed… He's clearly frustrated and needs 'oxygen' now… Despite all his efforts, he could not defame or malign Fadnavis," claimed Shelar.
He demanded to know why the Maha Vikas Aghadi government has not taken any action on all the names Malik has revealed, and said all the allegations are false.
Earlier on Wednesday, Malik said that the Prime Minister's security may have been compromised after Bhatti managed to enter a VVIP event and even clicked photos with the PM, courtesy Fadnavis.
"There's no link between Fadnavis and Riyaz Batti… He went absconding under the MVA rule… Is the NCP giving him protection? Is Bhatti part of the Sachin Vaze extortion gang," Shelar asked.
He accused Malik of shielding criminals, trying to deflect the attention of the minorities by dragging in Muslim names and defaming them, including Congress Minister Aslam Shaikh.
Malik had also charged Fadnavis with rewarding persons with shady credentials or involvement in questionable activities with plum government panel postings.
Shelar said that these persons accused by Malik, like Munna Yadav, have only political cases, while others like Hyder Azam and Haji Arafat Shaikh would reply to the NCP leader's charges independently.
Endorsing Fadnavis' allegations of Tuesday, he questioned Malik's Kurla land deal with persons close to the mafia and demanded that Thackeray should lodge an FIR against the NCP minister for his business deals with such elements.
Can reduce Juhi Chawla's 5G suit fine, but on one condition: Delhi HC
The Delhi High Court on Tuesday said it will consider reducing actress-environmentalist Juhi Chawla's fine – slapped for abuse of the process of law in relation to a lawsuit challenging 5G wireless network technology – from Rs 20 lakh to Rs 2 lakh on the condition she does some service for the public.
A division bench of Justice Vipin Sanghi and Justice Jasmeet Singh said: "We will make it Rs 2 lakh but that comes with another condition. Considering that your client is a celebrity, she should do some public work. Her status should be implied for some good of society. She could do a programme for the Delhi Legal Services Authority (DLSA)."
Representing Chawla, senior advocate Salman Khurshid, argued that the petitioner had raised a genuine concern on the impact of 5G technology on the human body. If the cost amount could be waived, his client could go back to pursue the cause, he said.
Later, he said he would seek her instructions on the suggestion made by the court.
Further, issuing notice to the DLSA Secretary, the court listed the case for further hearing on January 27.
On January 21, the DSLSA approached the court seeking the execution of the order, in which Chawla and two others were directed to deposit Rs 20 lakh fine imposed in relation to a lawsuit challenging 5G wireless network technology.
On June 4 last year, Justice J.R. Midha had dismissed her lawsuit against the setting up of 5G wireless networks in the country. Her plea stated the levels of RF radiation are 10 to 100 times greater than the existing levels. It also claimed that the 5G wireless technology can be a potential threat to provoke irreversible and serious effects on humans and it could also permanently damage the earth's ecosystems.
The court had held that the suit filed by Chawla and two others were defective, non-maintainable, and also contained unverified and vexatious assertions and also imposed the fine.
Maha BJP MLA Nitesh Rane moves SC for anticipatory bail
BJP's Maharashta MLA Nitesh Rane, the son of Union Minister Narayan Rane, has moved the Supreme Court, seeking anticipatory bail in an attempt to murder lodged against him in Sindhudurg district last month.
Senior advocate Mukul Rohatgi, representing Rane, mentioned the matter for urgent hearing before a bench headed by Chief Justice N.V. Ramana, submitting that the matter is a result of political rivalry. After hearing brief submissions, the bench agreed to consider the request to list the matter urgently.
Rane has challenged the January 17 order of the Bombay High Court, declining to entertain his plea seeking anticipatory bail, before the top court. The matter is connected with a road rage incident, which occurred in December last year. The complainant alleged that his motorcycle was hit by a car without a number plate and claimed he heard one of the occupants say "should inform Gotya Sawant and Nitesh Rane".
The Maharashtra Police had given an oral assurance before the high court that Rane would not be arrested till Monday. However, Nitish claimed the case was registered to stop him from participating in the Sindhudurg District Co-operative Bank elections.
PM condoles loss of lives in Maha accident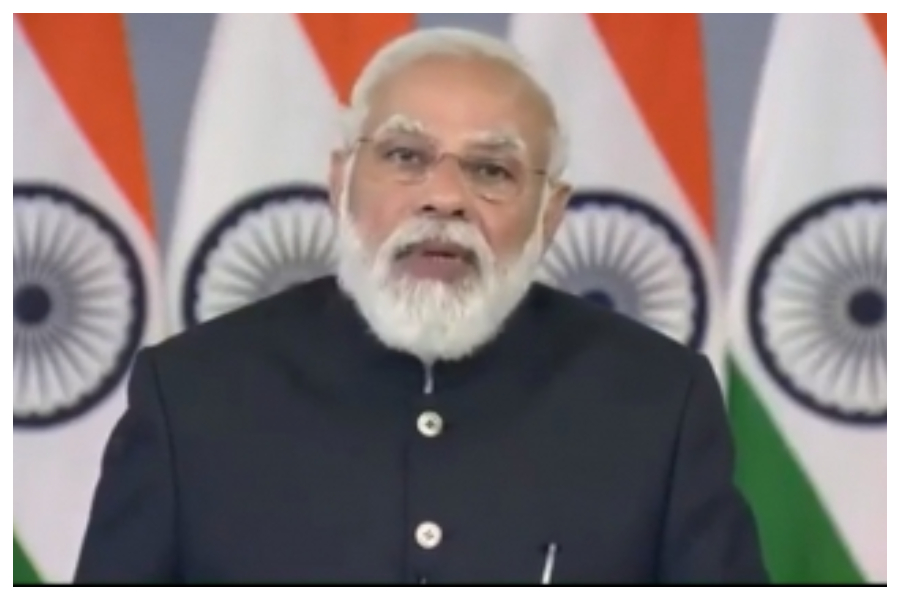 Prime Minister Narendra Modi on Tuesday expressed deep grief over the loss of lives due to an accident near Selsura in Maharashtra. The Prime Minister has also announced an ex-gratia from the Prime Minister's National Relief Fund (PMNRF) for the victims.

In a series of tweets, the Prime Minister's Office tweeted, "Pained by the loss of lives due to an accident near Selsura in Maharashtra. In this hour of sadness, my thoughts are with those who have lost their loved ones. I pray that those injured are able to recover soon: PM."

In another tweet, the PMO said, "PM @narendramodi announced that Rs. 2 lakh each from PMNRF would be given to the next of kin of those who have lost their lives in the accident near Selsura. Those who are injured would be given Rs. 50,000."

At least seven medical students, including the son of a BJP legislator, were killed in a major road accident on the highway in Wardha district of Maharashtra early on Tuesday.

According to a police official, the accident took place when they were travelling in an SUV from Yavatmal to Wardha. At one stretch as the SUV sped on a bridge near Selsura, the driver lost control over the vehicle and it plunged into the river below. All the victims were students of the Sangavi Medical College.